Postpartum Vitamins: Do I Need Prenatal Vitamins After Birth?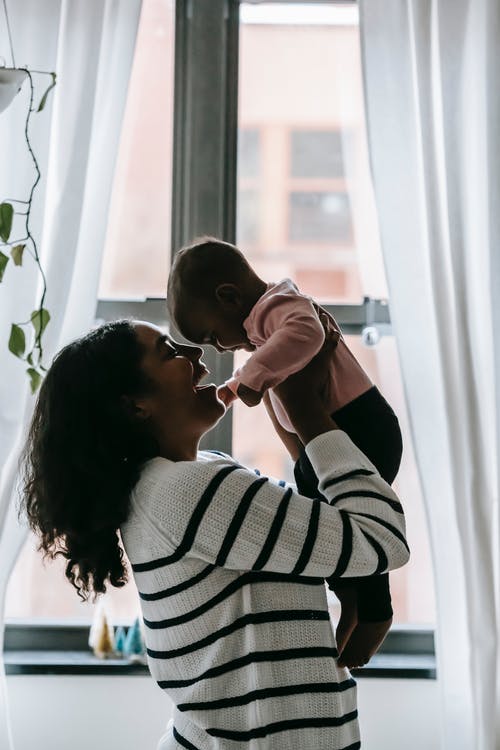 Originally published 01/07/2021. Updated for accuracy and relevancy on 11/08/2023. 
By Dr. Kenosha Gleaton, OBGYN
Amid sleep deprivation, hormonal shifts, doctor appointments, and feeding schedules, there is a lot to keep up with during the postpartum period. Often, postpartum vitamins are easy to forget. Is there a need to take vitamins after giving birth? Let's discuss. 
Prenatal Vitamins After Birth
Most of us consider prenatal vitamins (PNVs) nonnegotiable during pregnancy, and there is significant evidence to outline the benefits of taking prenatal vitamins even after delivery. Many OBGYNs recommend taking some kind of prenatal or postnatal vitamin as long as you are breastfeeding. [1] If not breastfeeding, there are still some notable benefits to taking a postnatal vitamin, such as promoting healing, immune function, mental health, and more. [2-5]
What Postpartum Vitamins Do I Need?
Many postnatal vitamins are available and may offer benefits including increased milk supply, enhanced energy, and better mood stabilization. Although most postnatal vitamins differ in their exact formulas, most will contain these beneficial ingredients [6-7]:
Helps with baby's neurological development
Improves mood and reduces postpartum depression
B vitamins

Improves energy for moms
Improves sleep for babies
Strong bones for mom and baby
Immune system booster 
Reduces postpartum depression
Postnatal vitamins can improve the nutritional status of all moms; however, the increased physical demands from breastfeeding make proper nutrition even more important. In addition to the vitamins listed above, breastfeeding moms should look for vitamins containing [8-9]:
Iodine

Ensures adequate newborn thyroid levels
Prevents impaired neurological development
Choline

Improved cognition and greater memory in infants and children

Vitamins for Breastfeeding
Although there's no clear evidence that PNVs will increase milk supply, several studies suggest that the quality of breast milk is enhanced with continued PNV use. [10] Since many of the vitamins found in our prenatal can be traced into the bloodstream, it's a good idea to continue taking a high-quality supplement such as Natalist Postnatal Multivitamin.
Do I Need Postnatal Vitamins If I'm Not Breastfeeding?
Even moms who are not breastfeeding will likely benefit from taking prenatal or postnatal vitamins. Pregnancy can cause many nutritional deficiencies including anemia and calcium deficiencies. These can be improved and even corrected by committing to a prenatal vitamin regimen for at least six months after delivery. Try our postpartum kit featuring our magnesium drink mix, vitamin D gummies, and fiber capsules to support moms during their postpartum recovery, whether or not they choose to breastfeed.
Postpartum Hair Loss Vitamins
Hair loss, often seen in the first year following childbirth, can be attributed to stress, hormonal fluctuations, and nutritional deficiencies. Fortunately, postpartum hair loss is temporary and can be improved. Hair health —including hair thickness, color, and strength—is somewhat impacted by diet and nutrition overall. [11] Micronutrients play an important, but not entirely clear, role in normal hair follicle development and immune cell function. [11] Certain vitamins and minerals like biotin and collagen are beneficial for maintaining different properties in the body, including hair, skin and nails. [12] Learn more about postpartum hair loss, or check out biotin gummy vitamins for hair and skin support. 
Can You Take Prenatal and Postnatal Vitamins Together?
Prenatal vitamins and postnatal vitamins have similar consistencies, thus it is not recommended to take both. If you're having particular trouble with breastmilk production, consider taking a postnatal supplement with fennel seeds and coriander.
Support Your Postpartum Health With Natalist
Taking a prenatal vitamin is one of the easiest ways to ensure a healthy pregnancy and infant. But after those goals are achieved, don't discard that bottle! Continuing a high quality prenatal vitamin or starting a postnatal vitamin can help reduce postpartum depression, boost the immune system, and correct nutritional deficiencies seen with improper or restrictive diets. Get all the postpartum essentials you need in our postpartum collection. 
References:
Breastfeeding Your Baby. American College of Obstetricians and Gynecologists. FAQ 029. July 2023. https://www.acog.org/womens-health/faqs/breastfeeding-your-baby
Abedi P, Bovayri M, Fakhri A, Jahanfar S. The Relationship Between Vitamin D and Postpartum Depression in Reproductive-Aged Iranian Women. J Med Life. 2018;11(4):286-292. doi:10.25122/jml-2018-0038
Vitamin C- Fact Sheet for Health Professionals. National Institutes of Health. March 26, 2021. Accessed March 2, 2023. https://ods.od.nih.gov/factsheets/VitaminC-HealthProfessional/
Kaewrudee S, Kietpeerakool C, Pattanittum P, Lumbiganon P. Vitamin or mineral supplements for premenstrual syndrome. Cochrane Database Syst Rev. 2018;2018(1):CD012933. Published 2018 Jan 18. doi:10.1002/14651858.CD012933
Jukic AMZ, Wilcox AJ, McConnaughey DR, Weinberg CR, Steiner AZ. 25-Hydroxyvitamin D and Long Menstrual Cycles in a Prospective Cohort Study. Epidemiology. 2018;29(3):388-396. doi:10.1097/EDE.0000000000000804
Aghajafari F, Letourneau N, Mahinpey N, Cosic N, Giesbrecht G. Vitamin D Deficiency and Antenatal and Postpartum Depression: A Systematic Review. Nutrients. 2018;10(4):478. Published 2018 Apr 12. doi:10.3390/nu10040478
Carr AC, Maggini S. Vitamin C and Immune Function. Nutrients. 2017;9(11):1211. Published 2017 Nov 3. doi:10.3390/nu9111211
Azizi F, Smyth P. Breastfeeding and maternal and infant iodine nutrition. Clin Endocrinol (Oxf). 2009;70(5):803-809. doi:10.1111/j.1365-2265.2008.03442.x
Korsmo HW, Jiang X, Caudill MA. Choline: Exploring the Growing Science on Its Benefits for Moms and Babies. Nutrients. 2019;11(8):1823. Published 2019 Aug 7. doi:10.3390/nu11081823
Bravi F, Wiens F, Decarli A, Dal Pont A, Agostoni C, Ferraroni M. Impact of maternal nutrition on breast-milk composition: a systematic review. Am J Clin Nutr. 2016;104(3):646-662. doi:10.3945/ajcn.115.120881
Almohanna HM, Ahmed AA, Tsatalis JP, Tosti A. The Role of Vitamins and Minerals in Hair Loss: A Review. Dermatol Ther (Heidelb). 2019;9(1):51-70. doi:10.1007/s13555-018-0278-6
Draelos ZD. An Oral Supplement and the Nutrition-Skin Connection. J Clin Aesthet Dermatol. 2019;12(7):13-16.
Shop Products From This Article
Subscribe & Save $7.00
Bundle & save on postpartum support
$85 $68