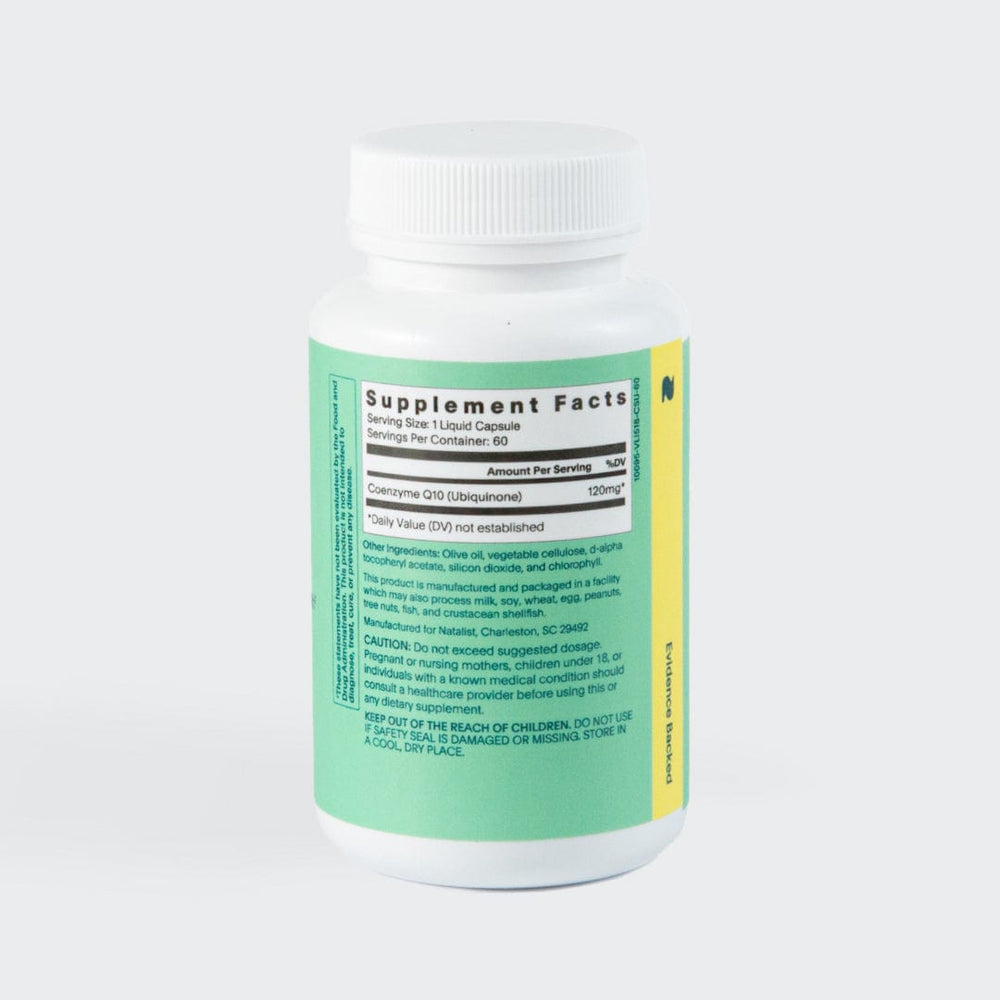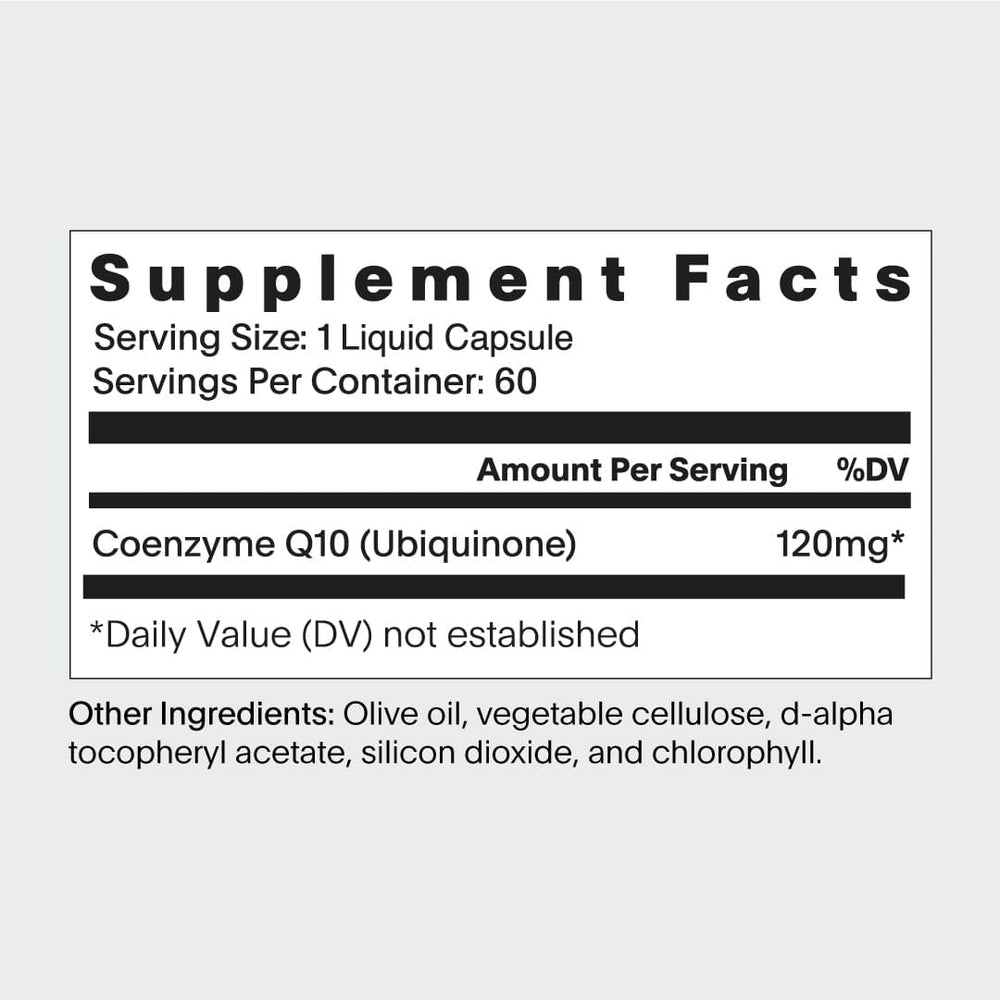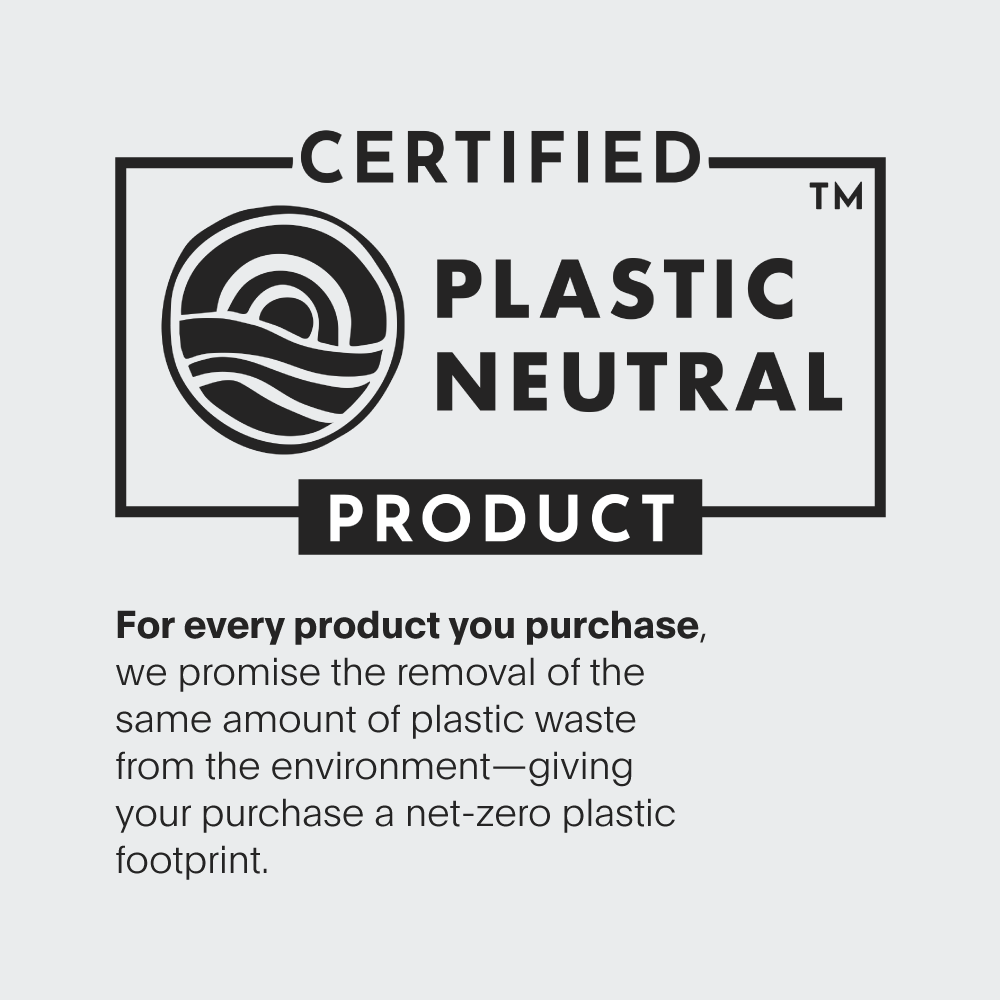 CoQ10 Liquid Capsules
CoQ10 supplements to enhance overall fertility—for both of you.
CoQ10 is a fat-soluble antioxidant that protects cells from free radicals and supports metabolism. Our extensively-researched CoQ10 120 mg supplement is recommended by fertility doctors to enhance egg quality and sperm health.‡
Product Details
1 month supply: 60 liquid capsules
120 mg of CoQ10 per liquid capsules
Contains no starch, artificial coloring, preservatives, or flavoring
Why We're Proud
Vegan
GMP Certified
Evidence Backed
100% Plastic Neutral
No Preservatives
Fertility expert
"Every woman who isn't done having children should start taking CoQ10 by the age 30."
We do our homework. See the research behind our CoQ10 prenatal vitamins.
Natalist vitamins are formulated with attention to detail. Each ingredient is researched and considered.
Natalist vitamins are formulated with premium, high bioavailability ingredients for maximum efficacy and potency.‡
We are committed to manufacturing excellence. Every batch of vitamins is tested for product integrity.
All our fertility vitamins are made in an ISO/IEC 17025:2005 certified facility, which exceeds the FDA cGMP (Good Manufacturing Practices) manufacturing standards (21 CFR 111). Certificates of analysis are reported for every batch of manufactured vitamin to ensure final product integrity and quality. Our vitamins are free of artificial and synthetic dyes and all allergens are disclosed on our label. Additionally, our vitamins are manufactured under strict procedures to ensure there is no cross-contamination during manufacturing and storage.‡
CoQ10 may improve pregnancy outcomes for women undergoing IVF.
In a 2020 systematic review and meta-analysis of 46 trials with 6,312 women, ten adjuvant treatments for poor ovarian response in IVF were evaluated. Compared with controls, CoQ10 treatments resulted in a "significantly higher chance" of clinical pregnancy. Additionally, CoQ10 supplementation led to the lowest cancelation rates for IVF cycles. The authors conclude that, for women with poor ovarian response, controlled ovarian stimulation protocols including CoQ10 showed better clinical outcomes.‡
CoQ10 supports healthy egg quality and pregnancy success rates for women over 35.
Female fertility typically declines after the age of 35. This decline is primarily due to an age-related decrease in egg quality that typically occurs in many women. In the aging process, CoQ10 concentration in parts of the body (including female eggs) declines. Therefore, some fertility doctors recommend CoQ10 supplementation for women over 35 to make up for the natural decline that may contribute to decreased egg quality.
The data on CoQ10 is emerging, and there haven't been randomized double-blind clinical trials focusing on female fertility yet. Studies that have been conducted so far suggest that, in women over 35, supplementing with CoQ10 may lead to improved egg quality, improved embryo quality, and improved pregnancy outcomes. Another 2017 study concluded that higher CoQ10 levels in follicular fluid (fluid that surrounds the ovum in the ovary) are associated with higher pregnancy rates.
And data from a small 2018 study suggests that supplementation with CoQ10 resulted in improved egg quality, especially in women over 35 years of age.
However, it's important to note that other studies have shown low-quality evidence on the benefits of antioxidants for infertility.‡
CoQ10 is an antioxidant found in almost all cells in our bodies, and may improve mitochondrial function of the largest cell in the body—the egg.
CoQ10 is an antioxidant found in almost all cells in our bodies. Antioxidants help the body combat free radicals, which are unstable molecules that easily react and damage other molecules in the cell. If you have too many reactive oxygen species in your body, and not enough antioxidants to neutralize them, it can lead to damage to various tissues, including your eggs. This oxidative damage may result in reduced egg quality in some cases, which can lead to fertility challenges.‡
CoQ10 may support male fertility parameters, specifically by improving sperm motility.
Poor sperm motility means that the sperm do not swim properly and may not be able to reach the egg. Sperm is extremely susceptible to oxidative stress, which can cause sperm damage. Antioxidants combat oxidative stress. Since CoQ10 is a potent antioxidant, it has been shown in clinical trials to evaluate its potential role in improving male fertility parameters like improving sperm motility.
In a meta-analysis published in 2018, researchers concluded that CoQ10 supplementation resulted in better sperm motility along with improved sperm concentrations and sperm count.
As always, we recommend the fellas discuss supplement routines with their physician who can give further guidance.‡
CoQ10 may also be considered for patients to help prevent migraines.
Guidelines from the American Academy of Neurology and the American Headache Society say that CoQ10 is possibly effective in preventing migraines.
In a meta-analysis consisting of five studies with 346 patients, CoQ10 was more effective than placebo in reducing migraine days/month and migraine duration.‡
Non-GMO, but that doesn't really matter.
Along with 88% of polled scientists, Natalist believes that the majority of genetically modified (GM) foods are safe. That said, we also believe that bioengineered ingredients should be clearly labeled so that consumers can make an informed purchase decision. Transparency is essential in building trust between brands and consumers. Our products clearly state if they do or do not contain genetically modified organisms (GMOs).
Our CoQ10 is highly safe for use as a dietary supplement.
Even though a supplement is natural doesn't automatically mean that it is safe and without any risk. Thankfully, researchers evaluated the safety of supplementing with CoQ10 and found that, after reviewing published reports, CoQ10 is "highly safe for use as a dietary supplement." In fact, we recommend pairing our CoQ10 capsules with a daily prenatal multivitamin for a more comprehensive prenatal routine. Of course, we encourage you to check with your doctor before you start this, or any supplemental regimen to make sure it meets your personal needs.
Discuss your prenatal supplement routine with your doctor.
There's a lot of junk science out there, and products being sold with grand promises, but little or no data to back it up. We stand by our products and only sell fertility supplements with ample clinical evidence supporting the claims. We try to be very clear about who would benefit most from these supplements, but it's also important to discuss your prenatal supplement routine with your physician who can give further guidance.
This product is manufactured and processed in a facility which may also process milk, soy, wheat, egg, peanuts, tree nuts, fish, and crustacean shellfish.
Here's some of the research that went into making our CoQ10 supplement.
Technical Information
CoQ10 Usage
Adults take one liquid capsule one to two times daily preferably with meals or as directed by a doctor.
Ingredients
Coenzyme Q10 (Ubiquinone)
120mg
Other ingredients: Olive oil, vegetable cellulose, d-alpha tocopheryl acetate, silicon dioxide, and chlorophyll.
Commonly asked questions about Natalist CoQ10:
Does your CoQ10 include Ubiquinone or Ubiquinol?
Can I take CoQ10 while pregnant or breastfeeding?
There is no sufficient evidence that suggests C0Q10 supplementation while breastfeeding is safe. We advise that you talk to your doctor if you have further concerns
How should I take CoQ10?
That is totally up to you. Some people find it most convenient to take all of their vitamins for the day together; others prefer to space them out. Some take them in the morning; some take them at night. Some take them with food; others don't. Experiment and find what works best for you.
Will CoQ10 make me nauseous?
It's possible, but unlikely. If they do, try taking them with food or before bed to lessen this effect.
How should I store my CoQ10?
For optimal results, CoQ10 capsules should be stored in a cool, dry place. Avoid placing your vitamins in areas with excess heat or moisture; these elements can start to deteriorate the product and reduce their potency.
Does CoQ10 offer other health benefits besides supporting fertility?
Studies have shown CoQ10 levels to be lower in people with conditions such as heart disease. Therefore, some studies suggest CoQ10 may help lower blood pressure and support overall heart health, although more conclusive research is needed.
Do these expire?
Yes, all good things must come to an end. Check the expiration date on the bottle.
What if I take too many vitamins?
Call poison control at 800-222-1222.
How big is the Natalist CoQ10?
Our CoQ10 liquid capsule is 0.25 x 0.85 inches.
What is this bottle made of?
Our supplement bottles are made of HDPE plastic (#2), BPA and phalate free, and are blue-bin recyclable.
What makes your packaging earth friendlier?
All Natalist products and packaging are 100% plastic neutral. For every pound of plastic we sell, we facilitate the removal of a pound of plastic pollution—giving your purchase a net-zero plastic footprint.
Can I get just one month's worth of CoQ10 Liquid Capsules?
Consistency is key for many supplements, so we only offer this product as a subscription purchase. If you want to try it just once, you can place an order and either skip the next shipment, choose a specific date for your next shipment, or cancel. Simply log in to your Natalist account, head over to "Manage Subscriptions," and click "Edit" to get started. Additionally, we are excited to offer exclusive perks to subscribers, including discounted products (up to 50% off) and free shipping on all subscription orders.
‡These statements have not been evaluated by the Food and Drug Administration. This product is not intended to diagnose, treat, cure, or prevent any disease.