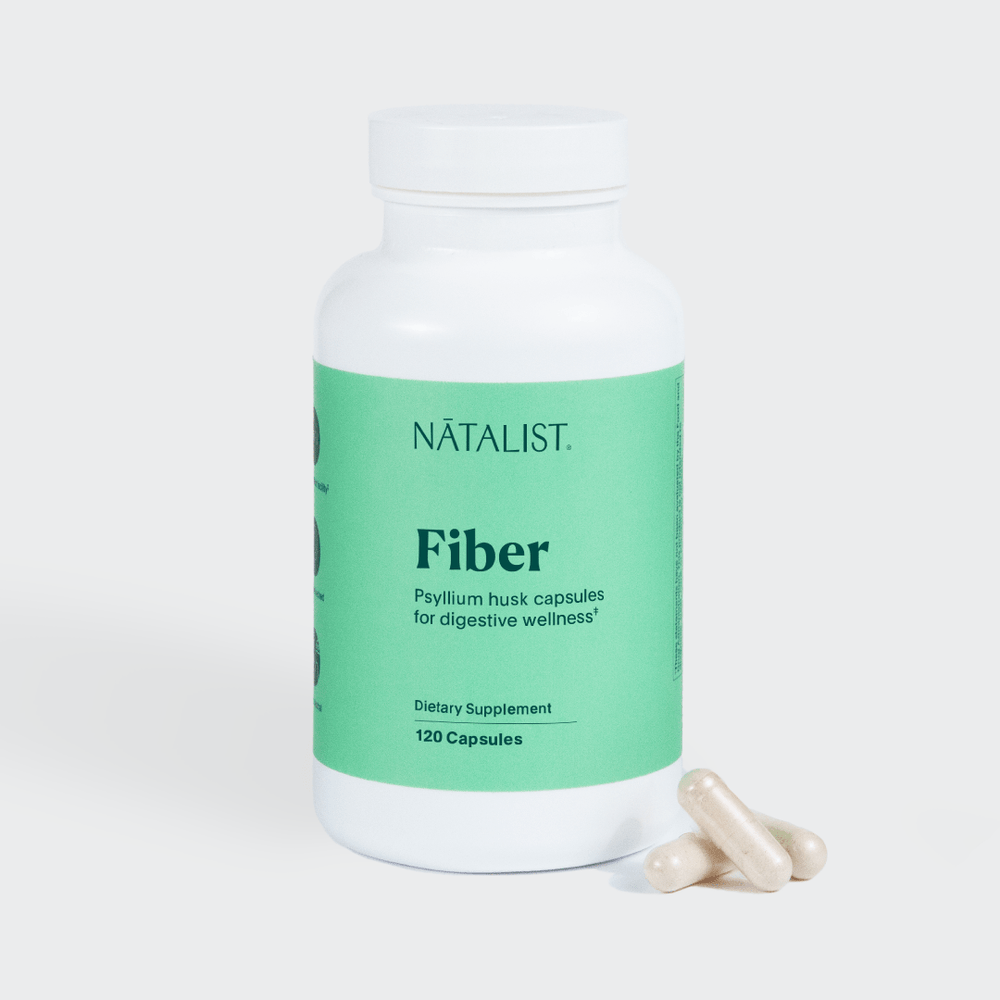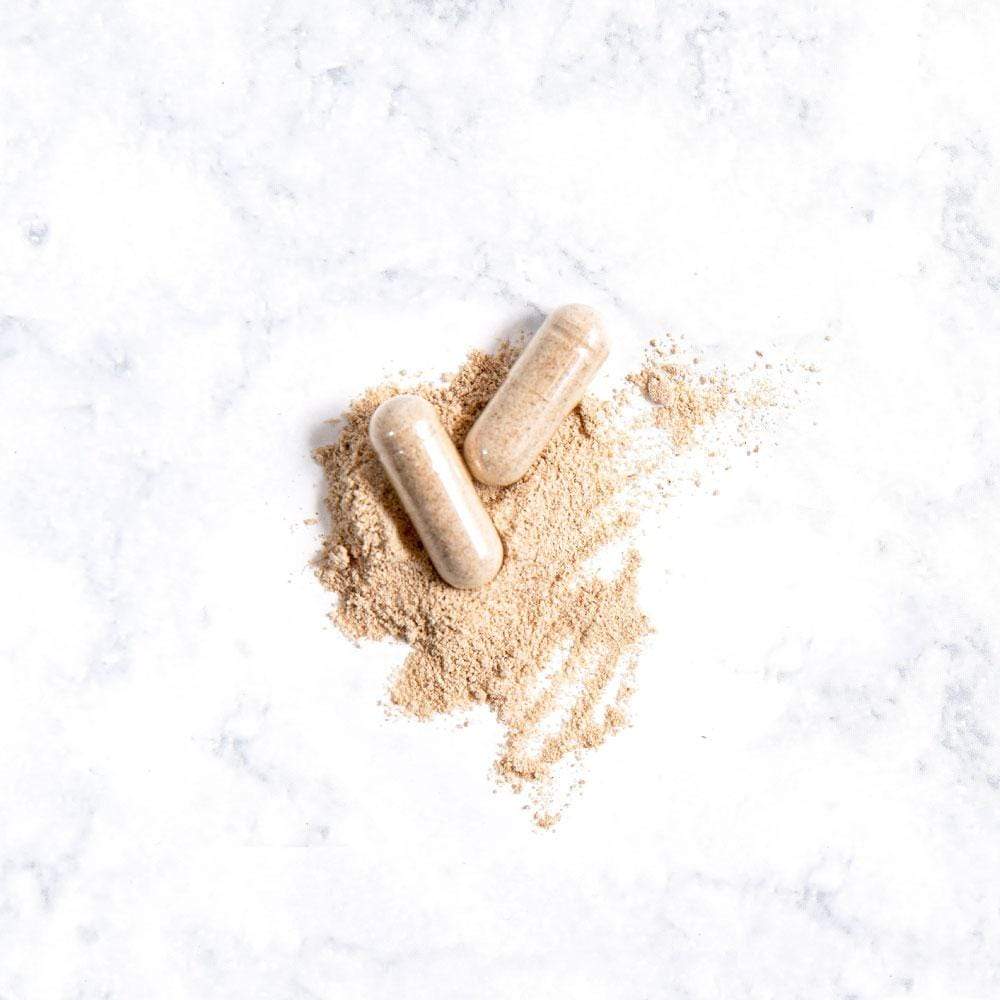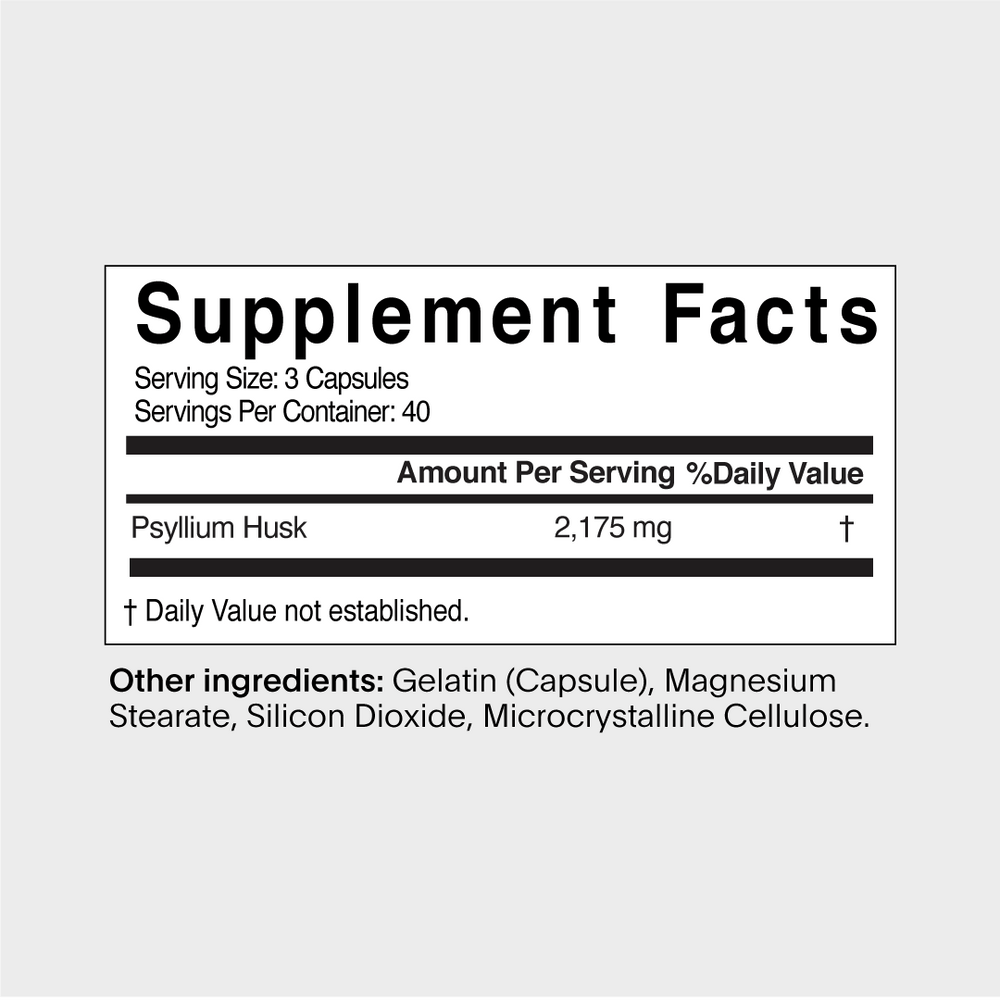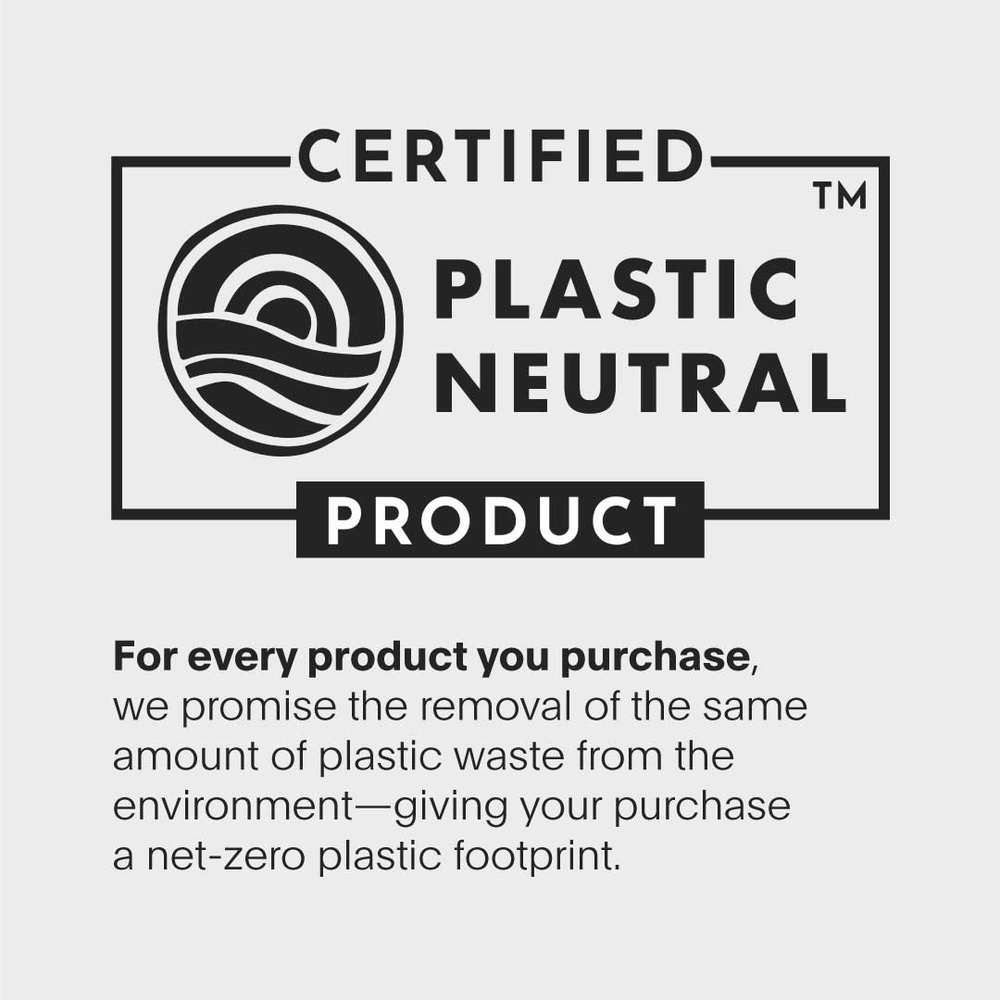 Subscribe & Save $2.00
Fiber
A pregnancy-safe psyllium husk fiber supplement for constipation, hemorrhoids, and digestive health.
Our all-natural, soluble Fiber supplement is clinically-proven to relieve chronic constipation and hemorrhoids and support an overall healthy digestive tract. Take your daily fiber supplement pills with water or add to your daily smoothie.‡

Product Details
120 capsules
725 mg of soluble fiber content per capsule
Non-GMO
Contains no gluten, yeast, corn, sodium, sugar, starch, artificial coloring, preservatives, or flavoring
Why We're Proud
Manufactured in the USA*
100% Plastic Neutral
GMP Certified
Evidence Backed
Take as a pill or add to your smoothie
To add our dietary Fiber supplement to a smoothie, simply break open the capsule and mix the fiber powder into your smoothie. Easy as that!
Check out our favorite fiber smoothie recipes ⟶
OBGYN and Fertility Expert
"Constipation, although infrequently discussed, affects more than 50% of pregnant women. Diet, hydration, and exercise are often not enough. Our fiber is an easy, natural option for fighting constipation and reducing the formation of hemorrhoids."
We do our homework. See the research behind Fiber.
Natalist Fiber ingredients are considered pregnancy safe by leading organizations.
Natalist Fiber is safe to use during breastfeeding.
Few data are available on psyllium use during breastfeeding. However, the drug is not absorbed from the gastrointestinal tract, so it cannot enter the breastmilk. Psyllium is considered acceptable to use during breastfeeding.
Natalist supplements, including our fiber supplements, are formulated with attention to detail. Each ingredient is researched and considered.
Our fiber supplement pills are formulated with premium, high bioavailability ingredients for maximum efficacy and potency to promote healthy bowel movements and relieve digestive discomfort during pregnancy.
We are committed to manufacturing excellence. Every batch of vitamins is tested for product integrity.
All our fertility vitamins are made in a NSF certified facility, which exceeds the FDA cGMP (Good Manufacturing Practices) manufacturing standards (21 CFR 111). Certificates of analysis are reported for every batch of manufactured vitamin to ensure final product integrity and quality. Our vitamins are free of artificial and synthetic dyes and all allergens are disclosed on our label. Additionally, our vitamins are manufactured under strict procedures to ensure there is no cross-contamination during manufacturing and storage.‡
Natalist Fiber is made from psyllium husk, a natural constipation remedy.
Natalist Fiber is made with the same supplemental fiber ingredient you find in Metamucil, psyllium husk. Psyllium is a laxative which works by increasing the bulk of your stools, which encourages your bowels to move the stools through your digestive tract, which in turn relieves constipation. In addition to consuming fiber rich foods such as prunes, dates, and nuts, increasing your daily fiber intake with psyllium fiber capsules is a safe and effective way to manage digestive discomfort during pregnancy.
Discuss your dietary fiber prenatal supplement routine with your doctor.
There's a lot of junk science out there, and products being sold with grand promises, but little or no data to back it up. We stand by our products and only sell fertility supplements with ample clinical evidence supporting the claims. We try to be very clear about who would benefit most from these supplements, but it's also important to discuss your prenatal dietary supplement routine with your physician who can give further guidance.
Is this product FSA/HSA eligible?
This item may be eligible with a Letter of Medical Necessity (LMN) with a flexible spending account (FSA), health savings account (HSA), or a health reimbursement arrangement (HRA). Be sure to check with your specific HSA/FSA benefits coordinator for clarification on the specific requirements for reimbursement including usage, protocol, and qualifications. You can either use your HSA debit card or use the itemized receipt (which will be in your inbox after you make a purchase). Read more about submitting for FSA and HSA reimbursement here.
All Natalist products and packaging are certified plastic neutral.
All Natalist products and packaging are 100% plastic neutral. For every pound of plastic we sell, we facilitate the removal of a pound of plastic pollution—giving your purchase a net-zero plastic footprint.
This product is manufactured and packaged in a facility which may also process milk, soy, wheat, egg, peanuts, tree nuts, fish, and crustacean shellfish.
Here's some of the research that went into making our Fiber dietary supplement.
Technical Information
Fiber Usage
Take 1 to 3 capsules twice daily with a glass of water, or as directed by your doctor. Do not exceed recommended dietary fiber intake. Consuming this without enough liquid may cause choking. Do not consume this product if you have difficulty in swallowing. Do not exceed the recommended dose.
WARNING: Consuming this product can expose you to lead, which is known to the State of California to cause cancer and birth defects or other reproductive harm. For more information go to www.P65Warnings.ca.gov/food.
Serving Size: 3 Capsules
Ingredients
Psyllium husk powder
2175 mg
Other ingredients:
Microcrystalline Cellulose, Magnesium Stearate, Silicon Dioxide, Gelatin Capsule
‡These statements have not been evaluated by the Food and Drug Administration. This product is not intended to diagnose, treat, cure, or prevent any disease.
* Manufactured in the USA with globally sourced ingredients.
Consult your healthcare provider before adding any supplements to your regimen.