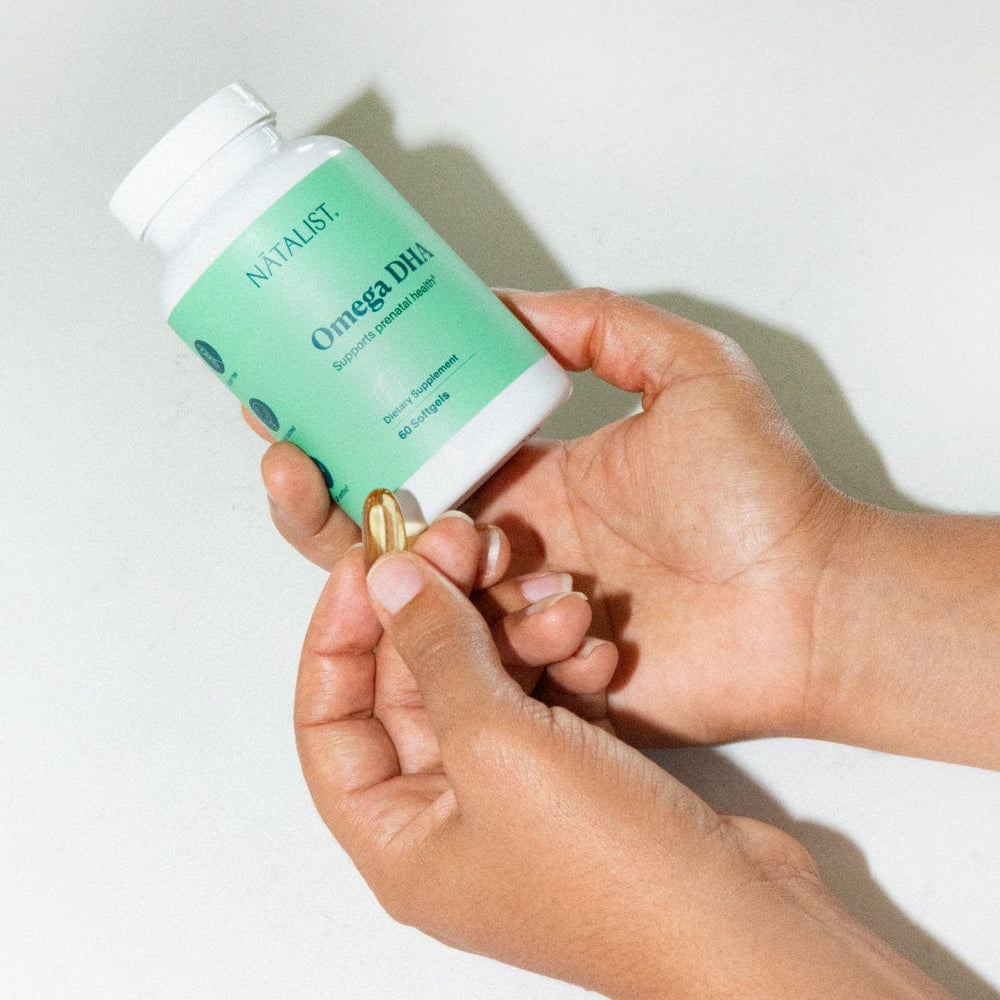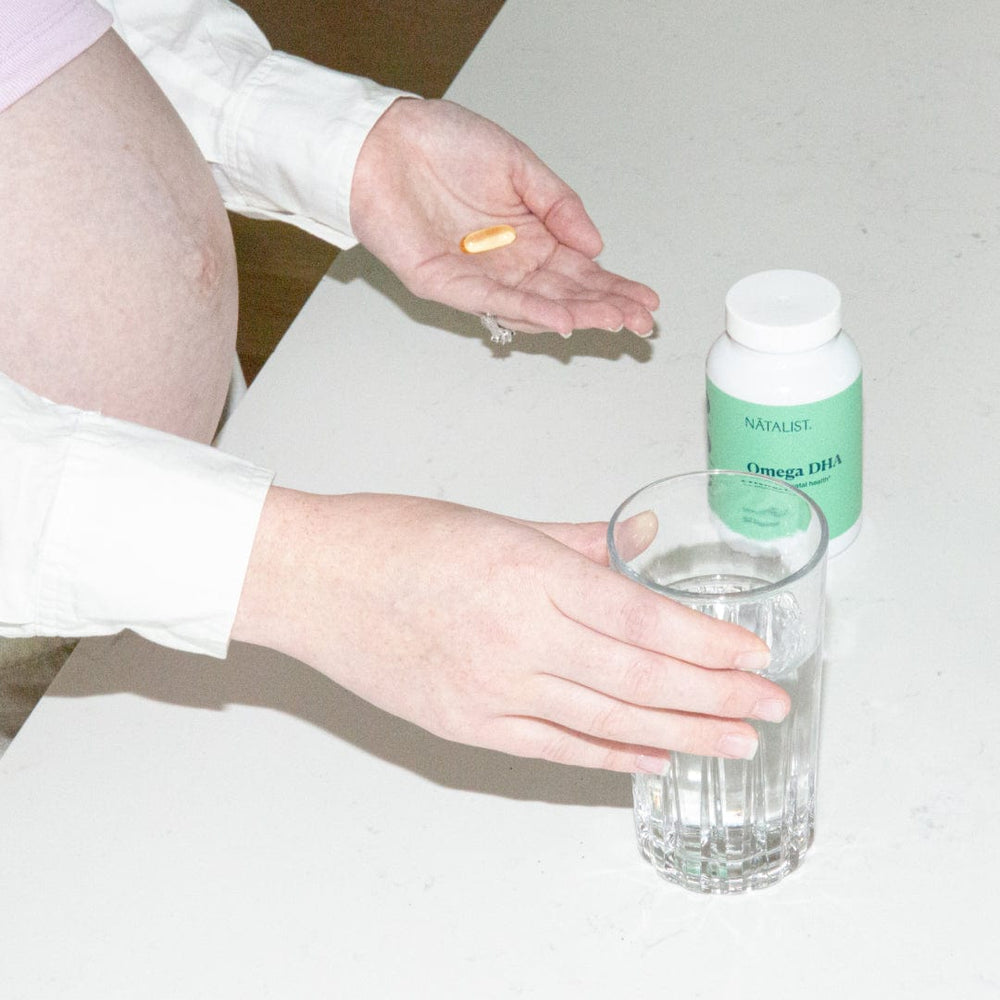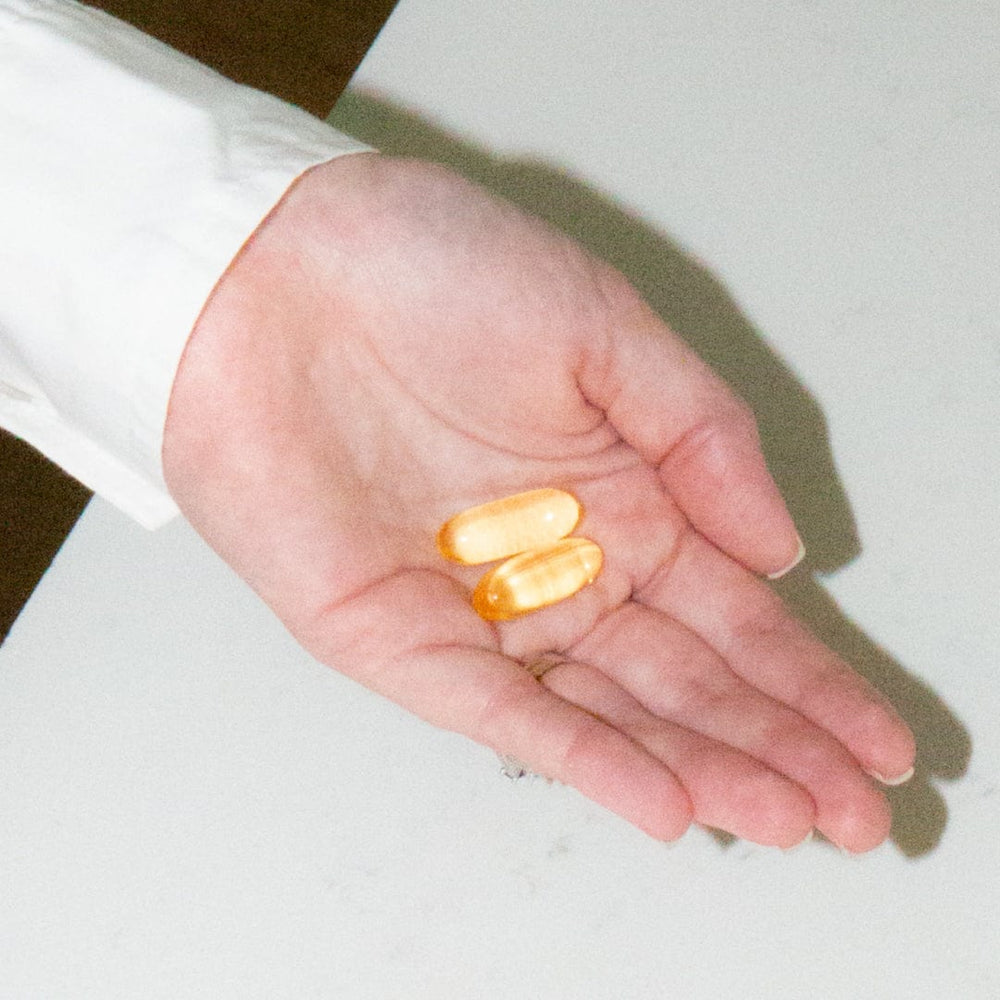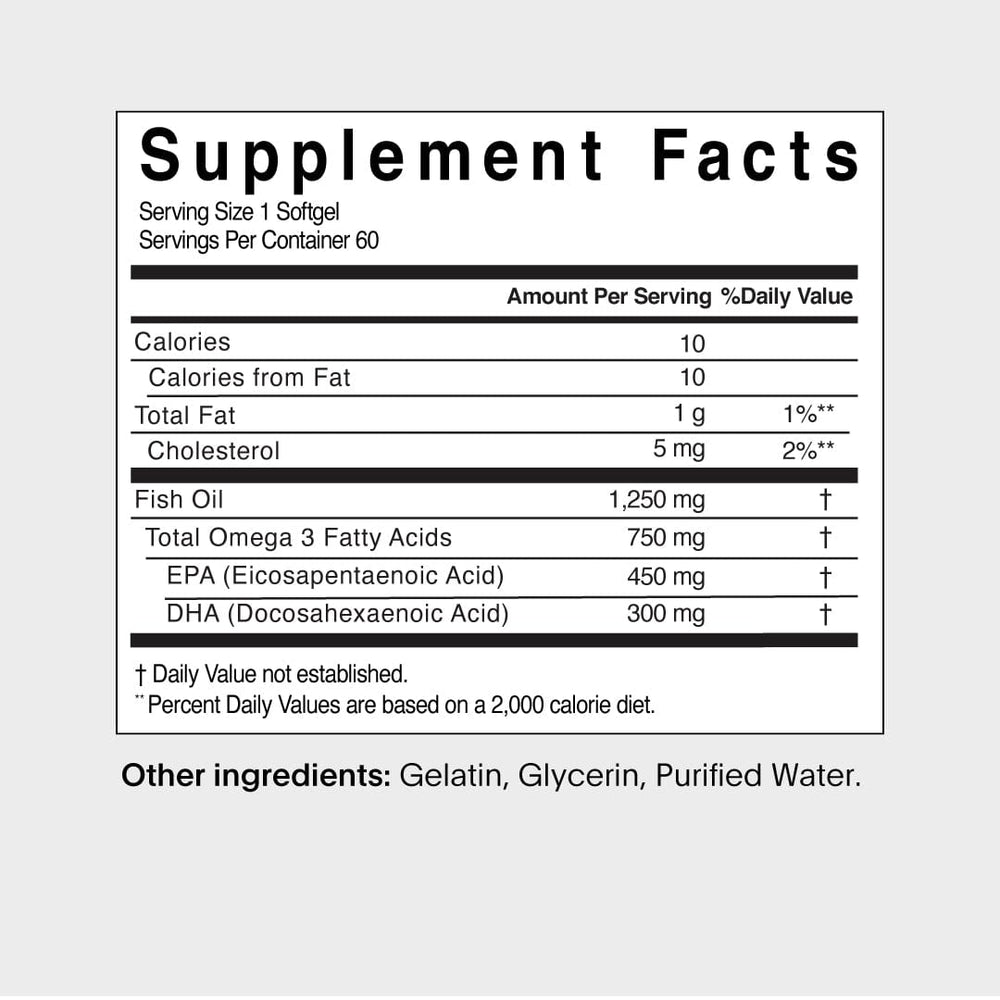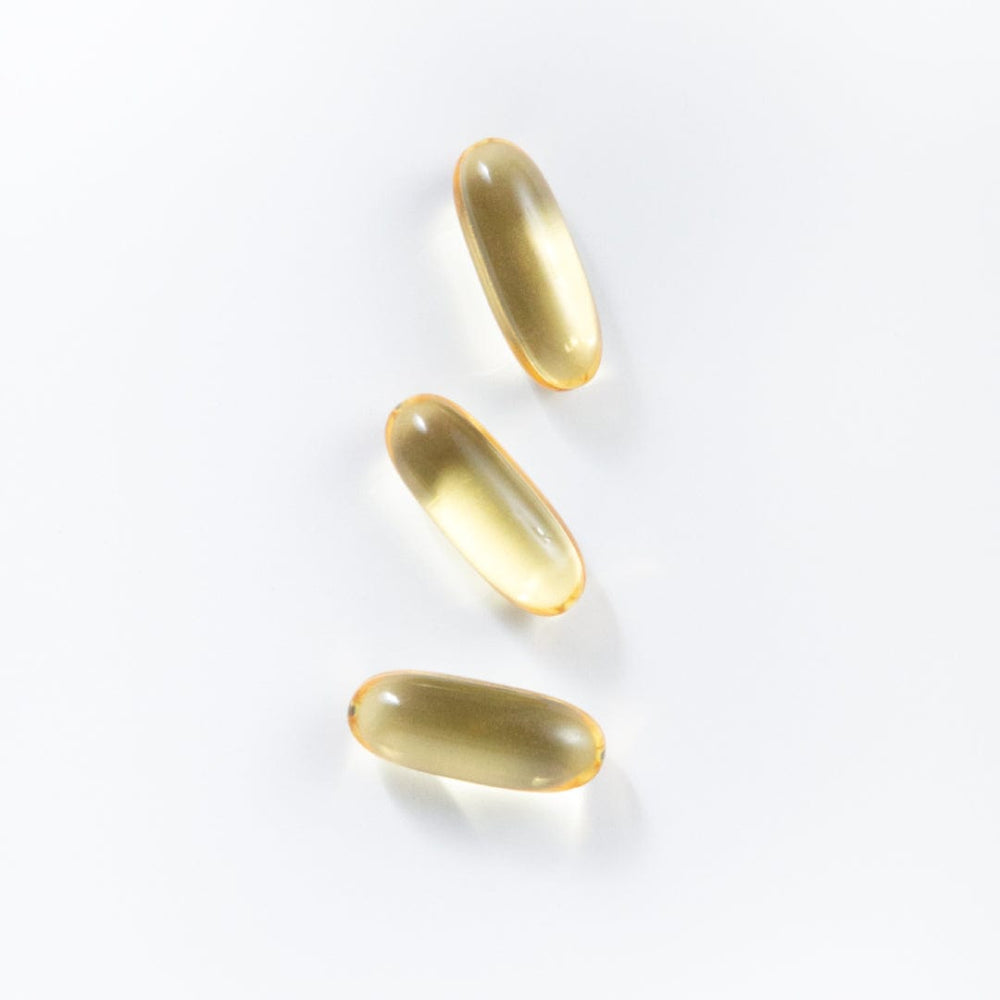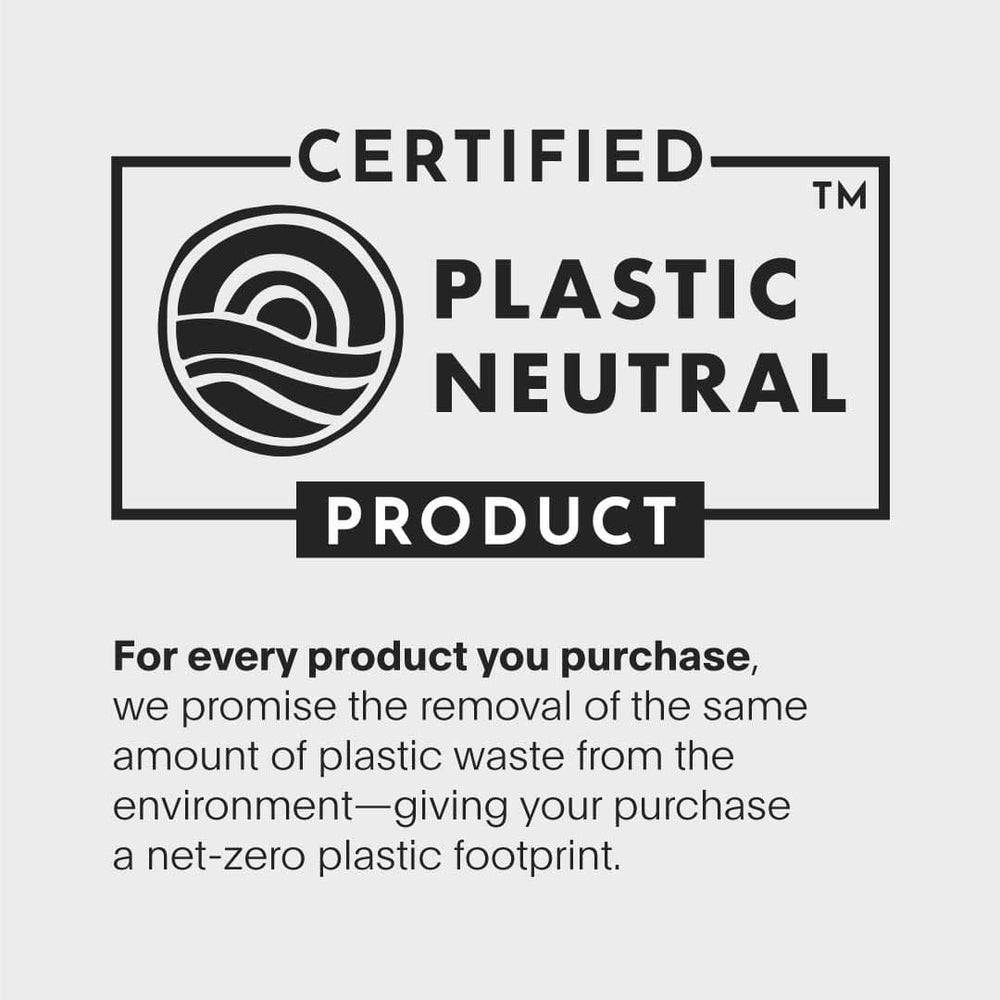 Omega DHA
Prenatal DHA softgel capsules provide the essential fatty acid support you need when trying or expecting.‡
Our Omega DHA supplement offers you pure omega-3 fatty acids—the molecular building blocks of neural tissue in the brain and eyes. Each serving contains 300 mg of DHA, exceeding ACOG and APA standards for prenatal DHA supplementation, and 450 mg of EPA.‡
Product Details
2 month supply: 60 softgels
300 mg of DHA per serving
450 mg of EPA per servings
Purified to remove arsenic, mercury, lead, dioxins, and PCBs
Contains no yeast, wheat, gluten, soy protein, milk/dairy, corn, sodium, sugar, starch, artificial coloring, preservatives, or flavoring
Why We're Proud
GMP Certified
Evidence Backed
HSA/FSA Eligible (with Rx)
Gluten Free
100% Plastic Neutral
OBGYN and Fertility expert
"Most DHA supplements don't meet ACOG's guidelines for supplementation during pregnancy. Make sure you read the label. Our Omega DHA leads the pack with 300 milligrams (mg)."
We do our homework. See the research behind our Omega DHA.
We are committed to manufacturing excellence. Every batch of vitamins is tested for product integrity.
All of our vitamins are made in an FDA Registered and Inspected Facility, which meets or exceeds FDA 21 CFR 111 guidelines. Certificates of analysis are reported for every batch of manufactured vitamin to ensure final product integrity and quality. Our vitamins are free of artificial and synthetic dyes and all allergens are disclosed on our label. Additionally, our vitamins are manufactured under strict procedures to ensure there is no cross-contamination during manufacturing and storage.‡
It matters where your omega-3s are coming from. Ours is from the best source—the ocean.
Omega-3s are a class of long-chain polyunsaturated fatty acids (FA) that are integral to the formation of neuronal cell membranes in the brain and retina. The human body cannot synthesize most omega-3s and instead must rely on dietary sources.
There are three major omega-3 FAs: alpha-linolenic acid (ALA), eicosapentaenoic acid (EPA), and docosahexaenoic acid (DHA). Each FA has its own unique properties and health benefits, but DHA is the most critical during pregnancy. It is the primary structural component of the brain, including the cerebral cortex, the outer layer of the human brain that is responsible for higher-order cognitive behavior including speech, language, memory, personality, and decision-making. DHA intake is positively correlated with improved pregnancy outcomes, like full-term gestational length and healthy birth weight, as well as the on-time completion of developmental milestones post-birth. EPA intake is also correlated with improved heart health and cholesterol. ALA isn't as important FA for supplementation, and there is little evidence that it is helpful.
Not all omega-3 FAs are created equally. Depending on the source of omega-3 FAs in a dietary supplement, the ratio of DHA, EPA, and ALA will be different. Omega-3s sourced from fish oil, like our Omega DHA, are highly enriched in DHA. Omega-3s from vegan sources, such as flaxseed oil, chia seed oil or walnut oil, do not contain DHA. Instead, they predominantly contain ALA, which isn't useful during pregnancy. Always read the label, and check the DHA content of your omega-3 dietary supplement.‡
Most omega-3 supplements fall short of ACOG recommendations for pregnancy. Ours exceeds.
DHA intake during pregnancy is critical for the development of the brain and retina and can only be acquired from dietary sources. Most prenatal DHA supplements with fish oil fall short of ACOG and APA's recommendations of 200-300 mg of DHA daily during pregnancy and breastfeeding, barely making the 100 mg mark. Our Omega DHA meets the high end of those recommendations, with 300 mg of DHA per serving.‡
Our Omega DHA is molecularly distilled to be ultra-pure.
The natural fish oil used in Omega DHA are sourced primarily from wild-caught, small, oily fish such as anchovies and sardines. These oils are molecularly distilled for purity and to remove heavy metals (including arsenic, cadmium, lead, and mercury), dioxins, and PCBs (polychlorinated biphenyls). Additionally, these oils are tested for oxidation to ensure that they are compliant with the omega-3 specifications set forth by the Council for Responsible Nutrition (CRN).‡
Non-GMO, but that doesn't really matter.
Along with 88% of polled scientists, Natalist believes that the majority of genetically modified (GM) foods are safe. That said, we also believe that bioengineered ingredients should be clearly labeled so that consumers can make an informed purchase decision. Transparency is essential in building trust between brands and consumers. Our products clearly state if they do or do not contain genetically modified organisms (GMOs). If you have any other questions about how we source our ingredients, we encourage you to reach out at team@natalist.com.
We do our homework. Here's some of the research that went into making Omega DHA.
CONTAINS: Fish (Anchovy) This product is manufactured and packaged in a facility which may also process milk, soy, wheat, egg, peanuts, tree nuts, fish, and crustacean shellfish.
Technical Information
Omega DHA Usage
When trying to conceive or pregnant, take 1 Omega DHA capsule every day or as directed by your doctor.
Ingredients
yielding total Omega-3 Fatty Acids
750 mg
DHA (Docosahexaenoic acid)
300 mg
EPA (Eicosapentaenoic acid)
450 mg
Other ingredients: Gelatin, Glycerin, Purified Water. Contains Fish: Anchovy
Commonly asked questions about the Natalist Omega DHA
Is your Omega DHA gluten-free?
Is your Omega DHA GMO-free?
Yes, Omega DHA is non-GMO.
Are your vitamins safe for people with allergies?
Our Omega DHA is safe for people with dairy, gluten or nut allergies. It is gluten-free, dairy-free, nut-free, nonGMO and 3rd party tested.
How should I take Omega DHA?
That is totally up to you. Some people find it most convenient to take all of their vitamins for the day together; others prefer to space them out. Some take them in the morning; some take them at night. Some take them with food; others don't. Experiment and find what works best for you.
Will Omega DHA make me nauseous?
It's possible, but unlikely. If they do, try taking them with food or before bed to lessen this effect.
How should I store this?
For optimal results, vitamins should be stored in a cool, dry place. Avoid placing your vitamins in areas with excess heat or moisture; these elements can start to deteriorate the product and reduce their potency.
Who should take these?
Our prenatal vitamins are ideal for women both before, during, and after pregnancy. So whether you're trying to conceive or already pregnant, our supplements are rich in vitamins, minerals and fatty acids that support and nourish fertility health from start to finish.
Do these expire?
Yes, all good things must come to an end. Check the expiration date on the bottle.
What if I take too many vitamins?
Call poison control at 800-222-1222.
How big is the Natalist Omega DHA?
Our Omega DHA is an oblong softgel that is 24mm long.
What are your supplement bottles made of?
Our supplement bottles are made of HDPE plastic (#2), BPA and phalate free, and are blue-bin recyclable.
How will I know these are safe? What kind of testing do you do?
We have several quality control measures in place to ensure the highest safety and quality standards for our vitamins. All of our vitamins are made in an FDA Registered and Inspected Facility, which meets or exceeds FDA 21 CFR 111 guidelines. We directly test the raw material components of our vitamins to ensure their purity before they are used for production. Certificates of analysis (COA) are performed on every batch of manufactured vitamins to ensure final product integrity and quality. Additionally, all our products are free of artificial dyes and most allergens.
What makes your packaging earth friendlier?
All Natalist products and packaging are 100% plastic neutral. For every pound of plastic we sell, we facilitate the removal of a pound of plastic pollution—giving your purchase a net-zero plastic footprint.
Can I get just one month's worth of Omega DHA?
Consistency is key for many supplements, so we only offer this product as a subscription purchase. If you want to try it just once, you can place an order and either skip the next shipment, choose a specific date for your next shipment, or cancel. Simply log in to your Natalist account, head over to "Manage Subscriptions," and click "Edit" to get started. Additionally, we are excited to offer exclusive perks to subscribers, including discounted products (up to 50% off) and free shipping on all subscription orders.
‡These statements have not been evaluated by the Food and Drug Administration. This product is not intended to diagnose, treat, cure or prevent any disease.
Consult your healthcare provider before adding any supplements to your regimen.