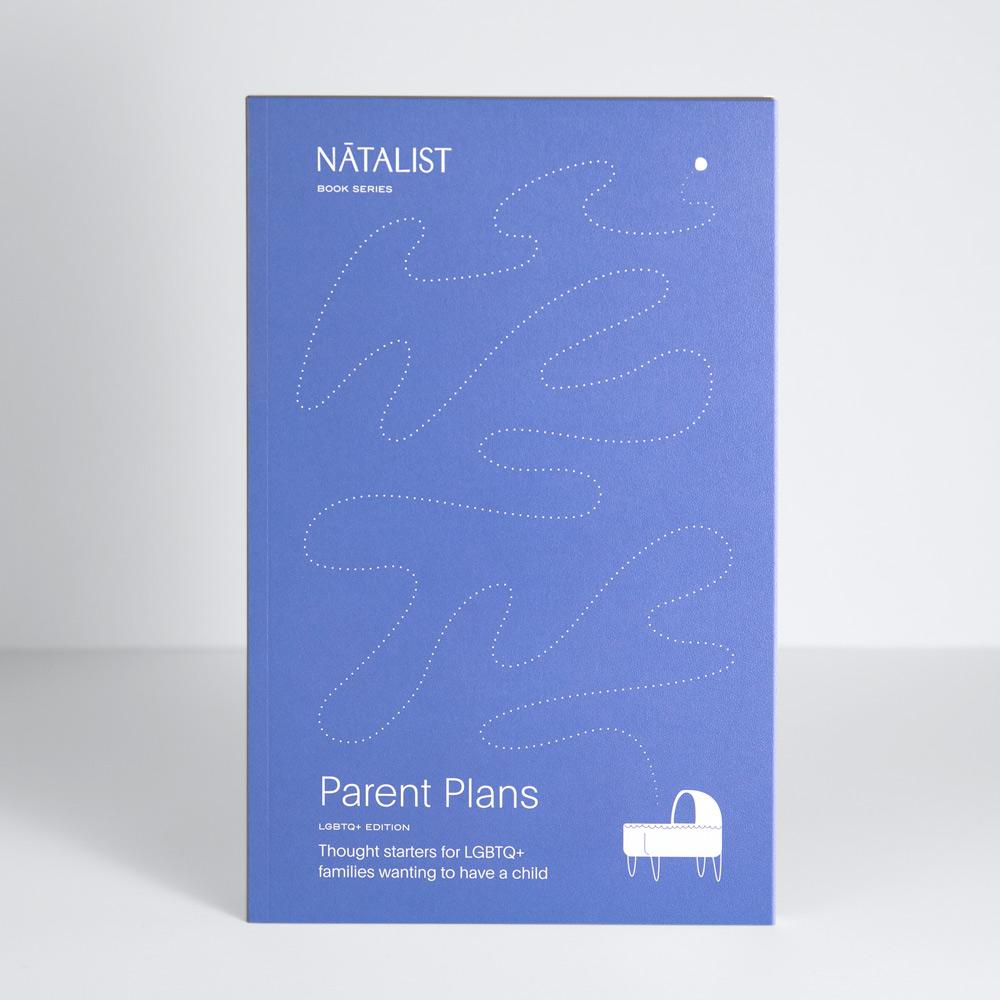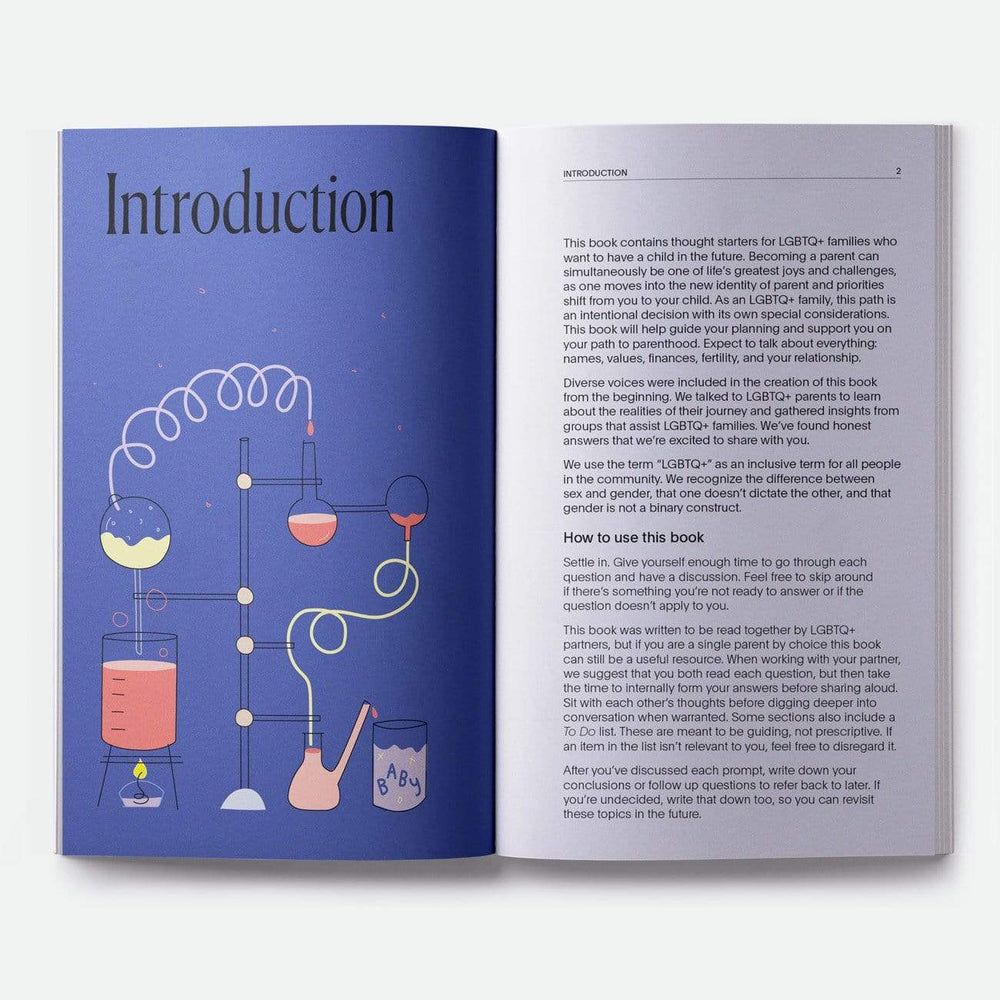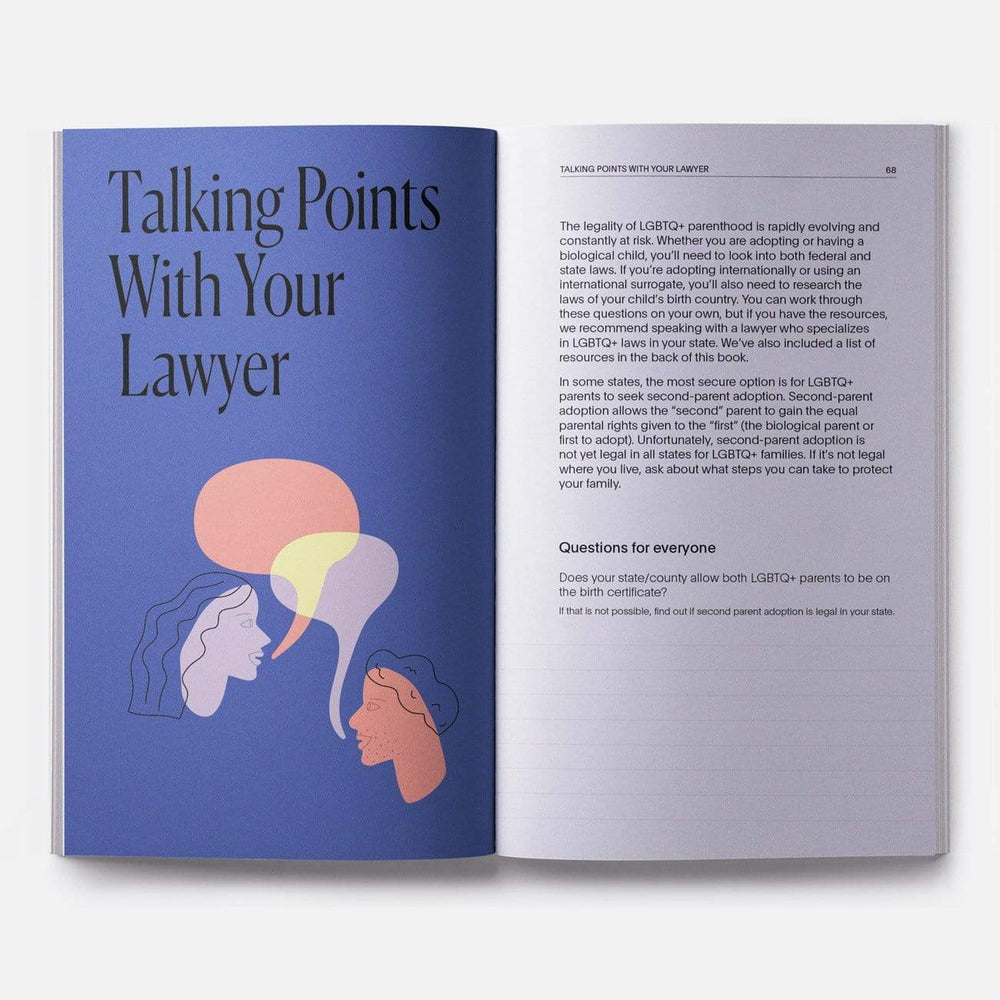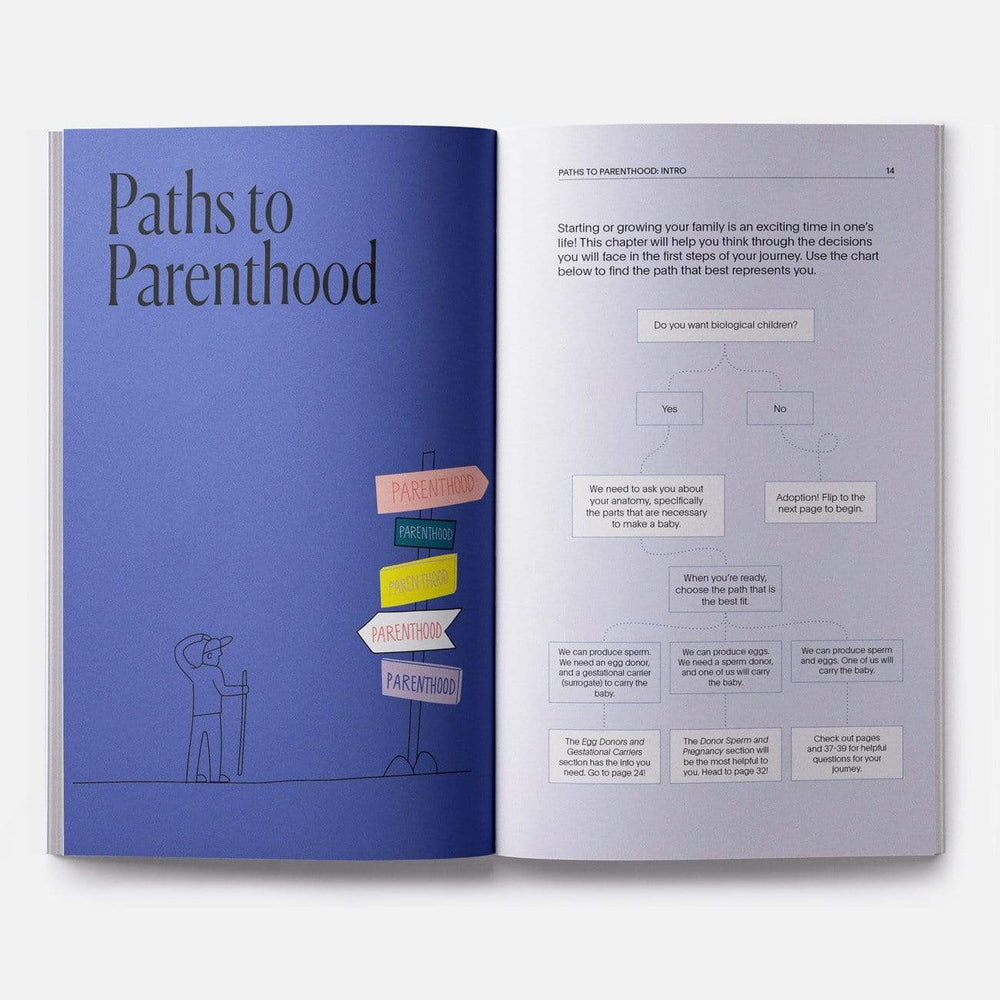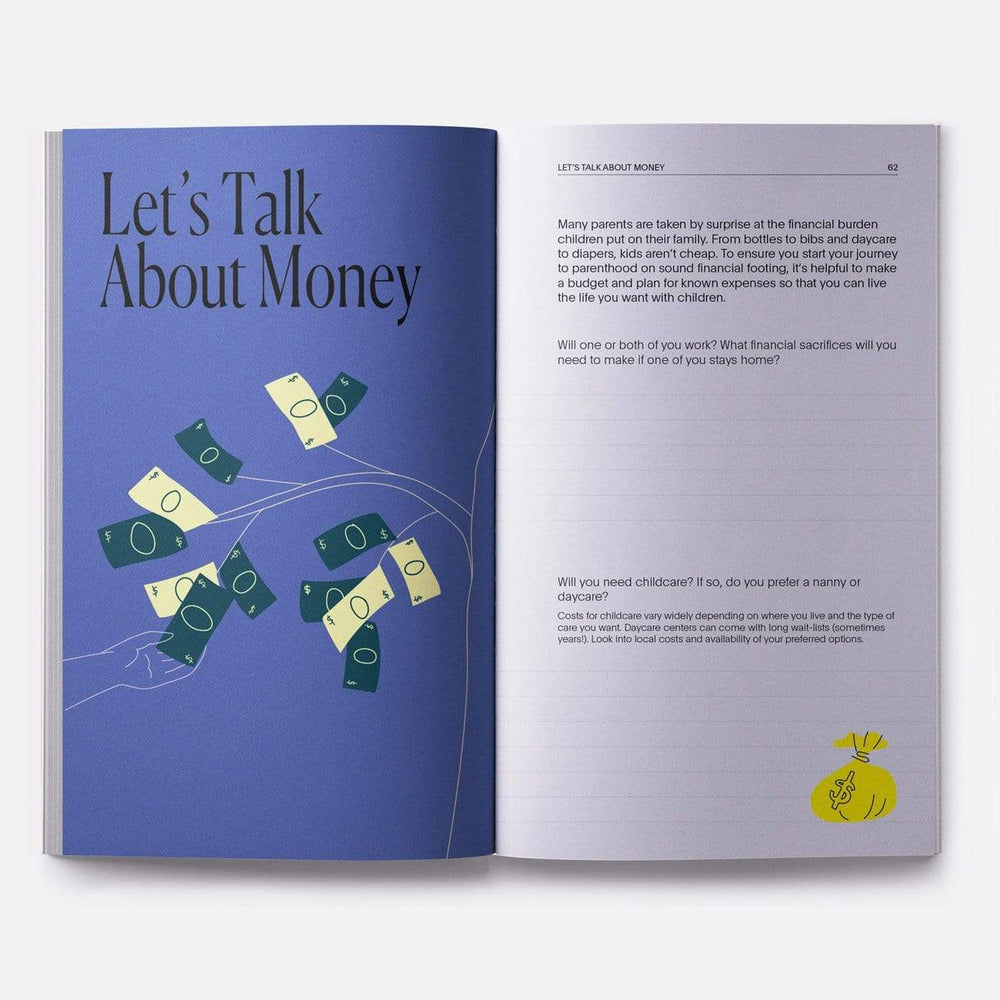 Parent Plans: LGBTQ+
Thought starters for future or expecting parents.
This book contains thought starters for those who wish to start a family in the future—whether this year or in a few years. Covering topics from conception to parenting philosophies, expect to think and talk about everything from baby names to values and finances to birth.
Written by parents

Guided thought starters


To-dos and activities
This version is for LGBTQ+ couples. Order Parent Plans for Heterosexual Couples now.
Sneak Peek
Starting Your Journey
As you move into the new identity of parenting and priorities shift, Parent Plans guides your pre-pregnancy planning and supports you on your path.
Your Path as an LGBTQ+ Family
With insights from LGBTQ+ parents and organizations that assist LGBTQ+ families, this book helps you think through the unique hurdles and joys you will face when becoming parents.
Thought Starters
Expect to talk about everything: paths to parenthood, baby names, values, finances, legal considerations, and your relationship.
Written Q&A
With space to either write responses or take notes, this parenting book offers guidance when working with your partner and having deeper conversations about parenting advice.
To Do Lists
Some sections include To Do lists to help lead you through the more actionable elements of becoming a parent.