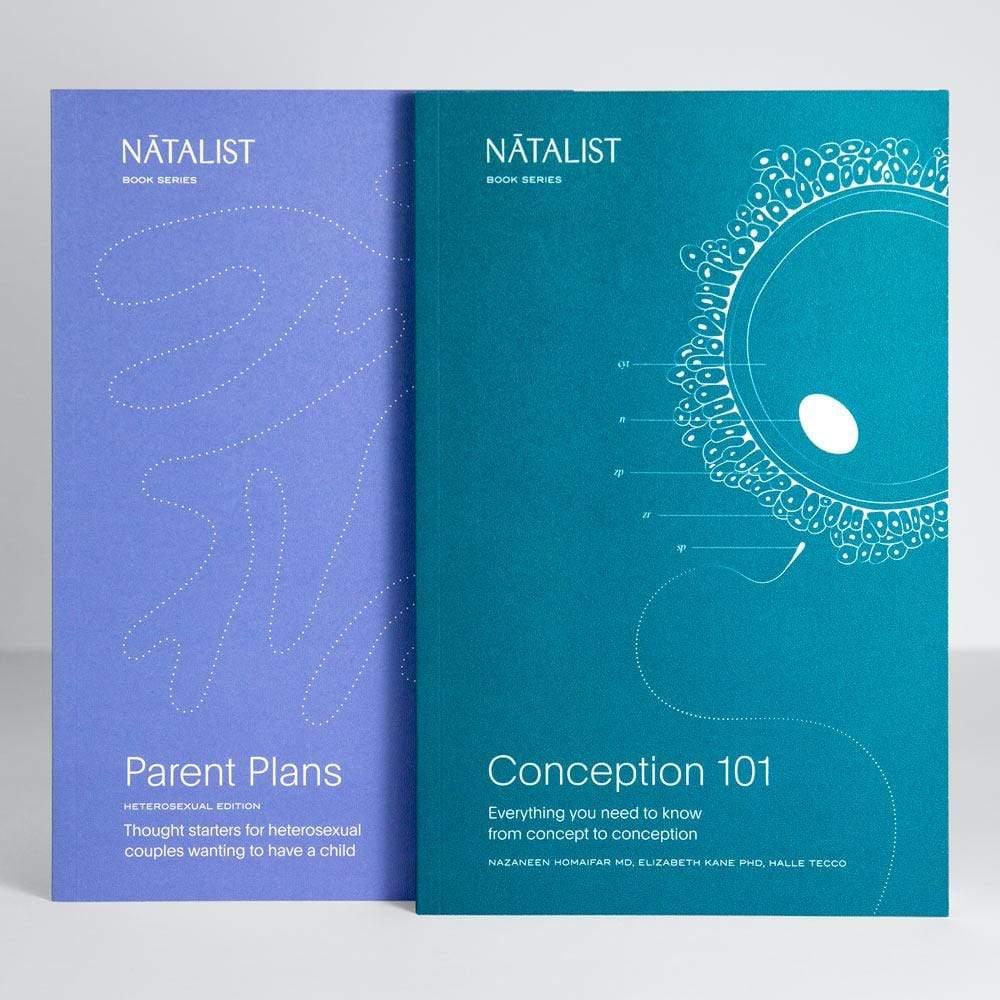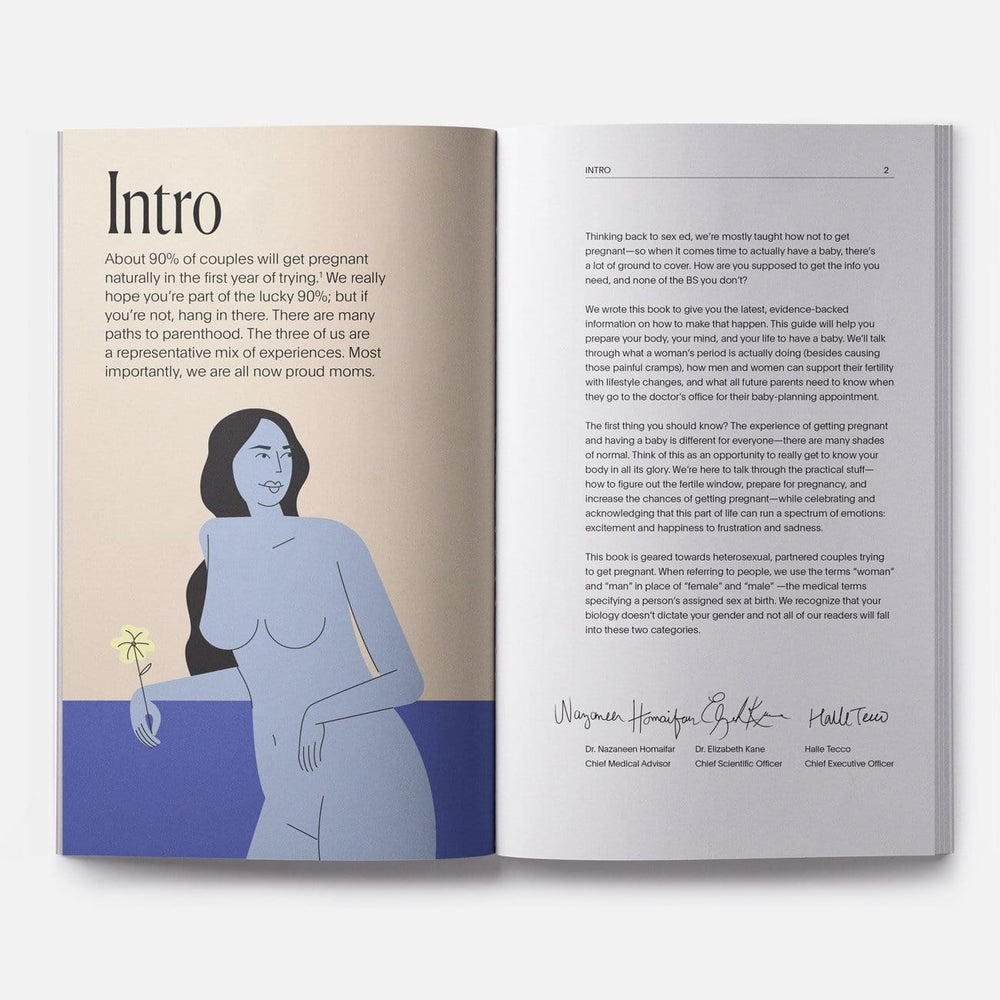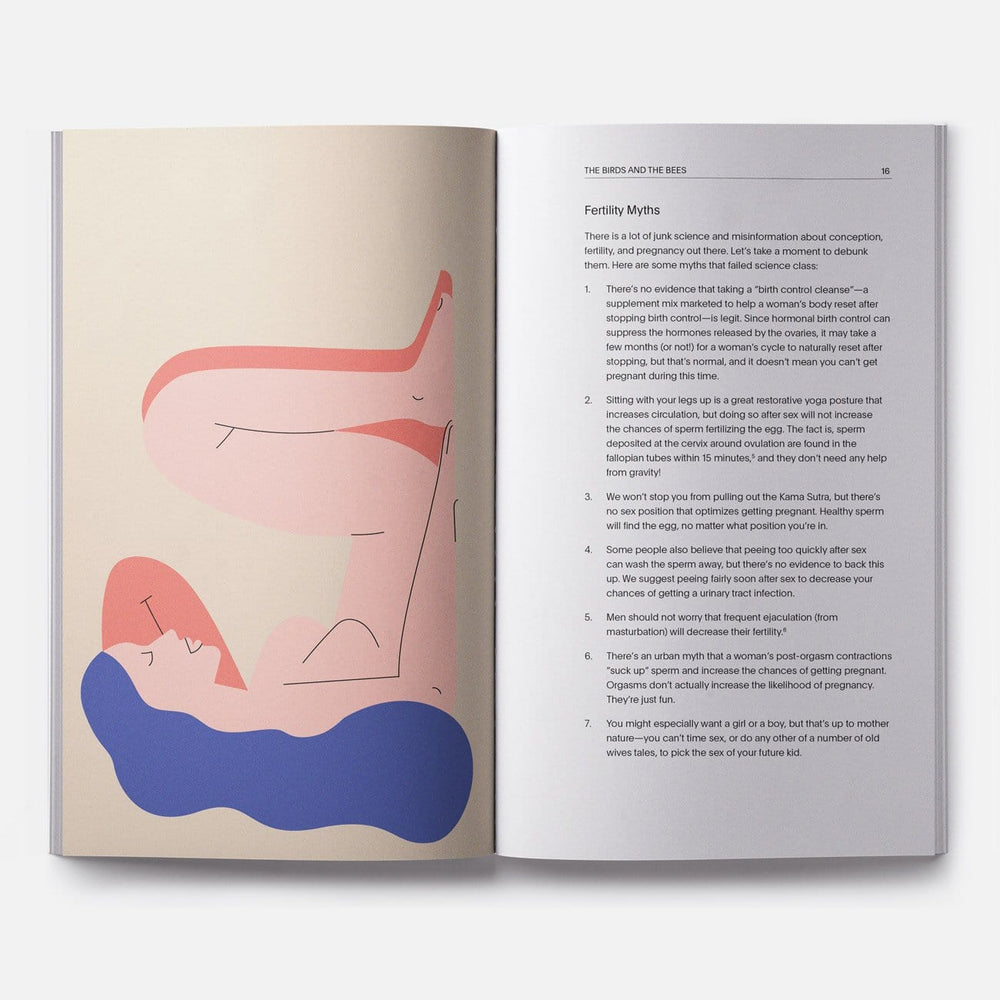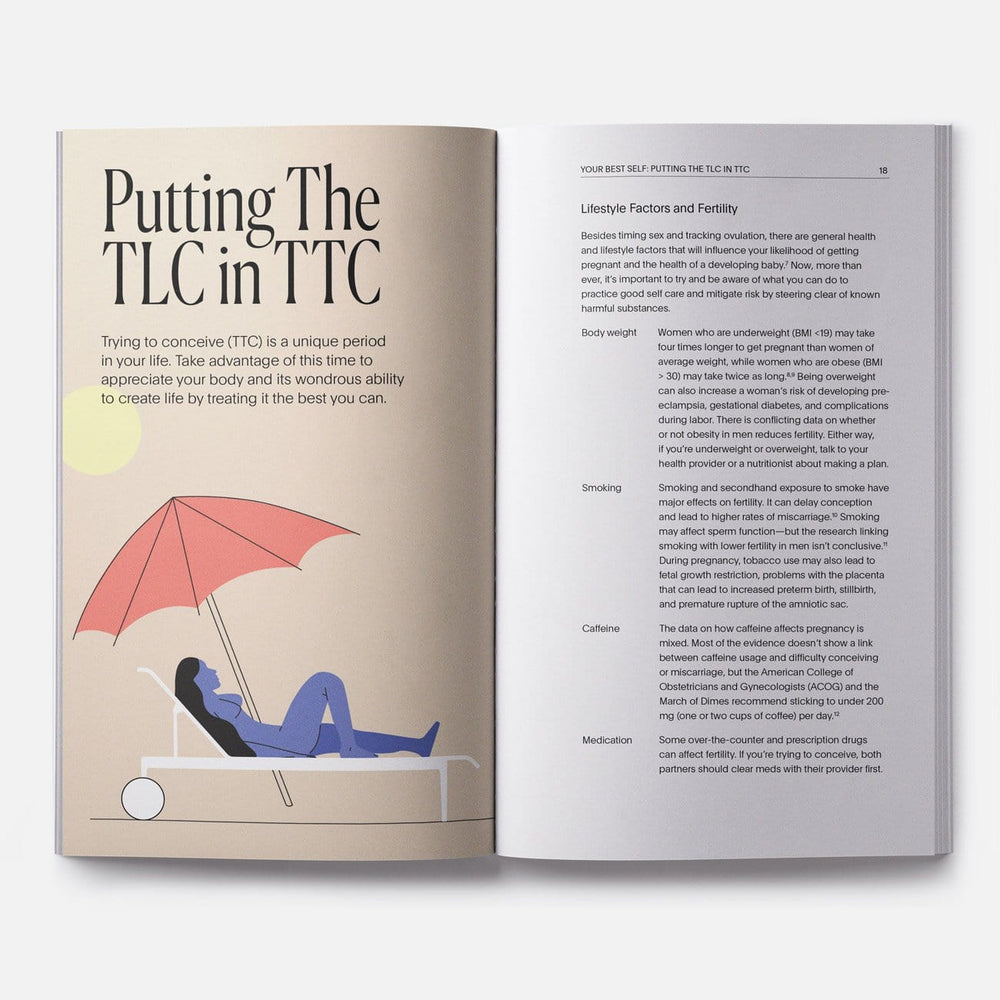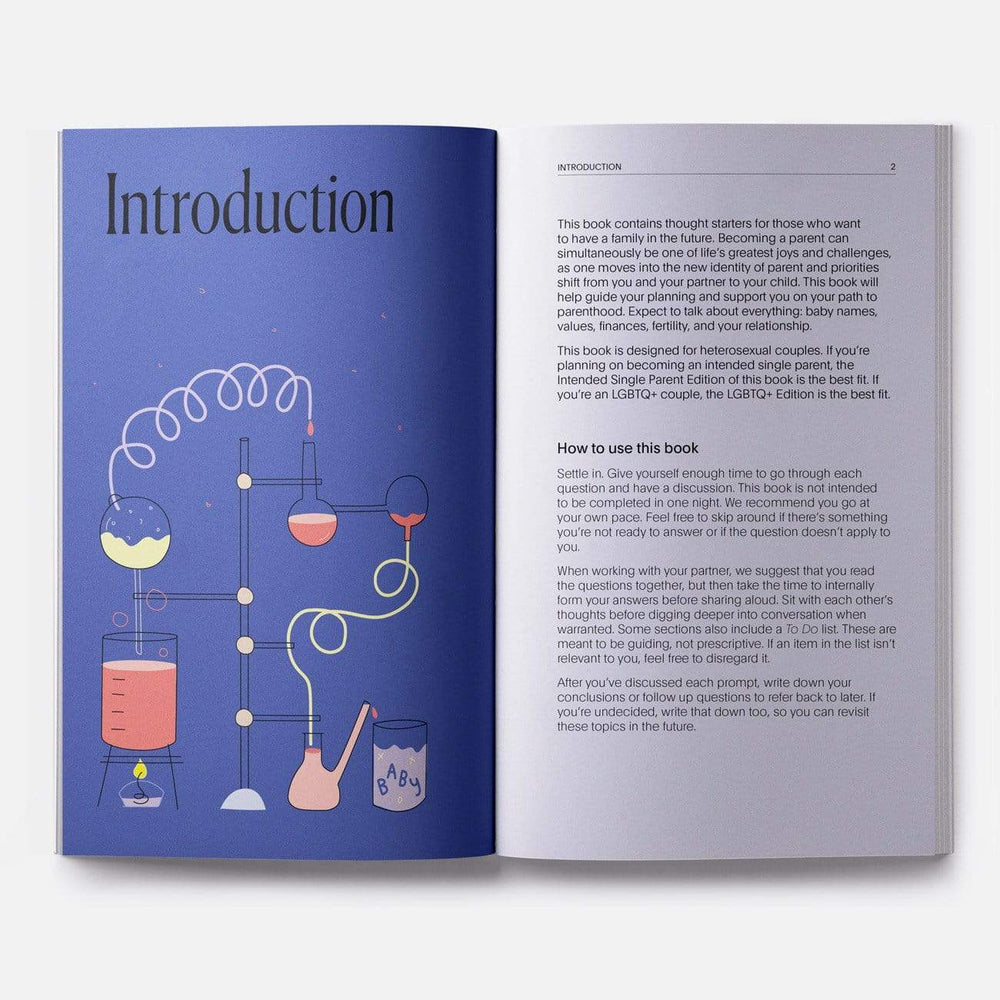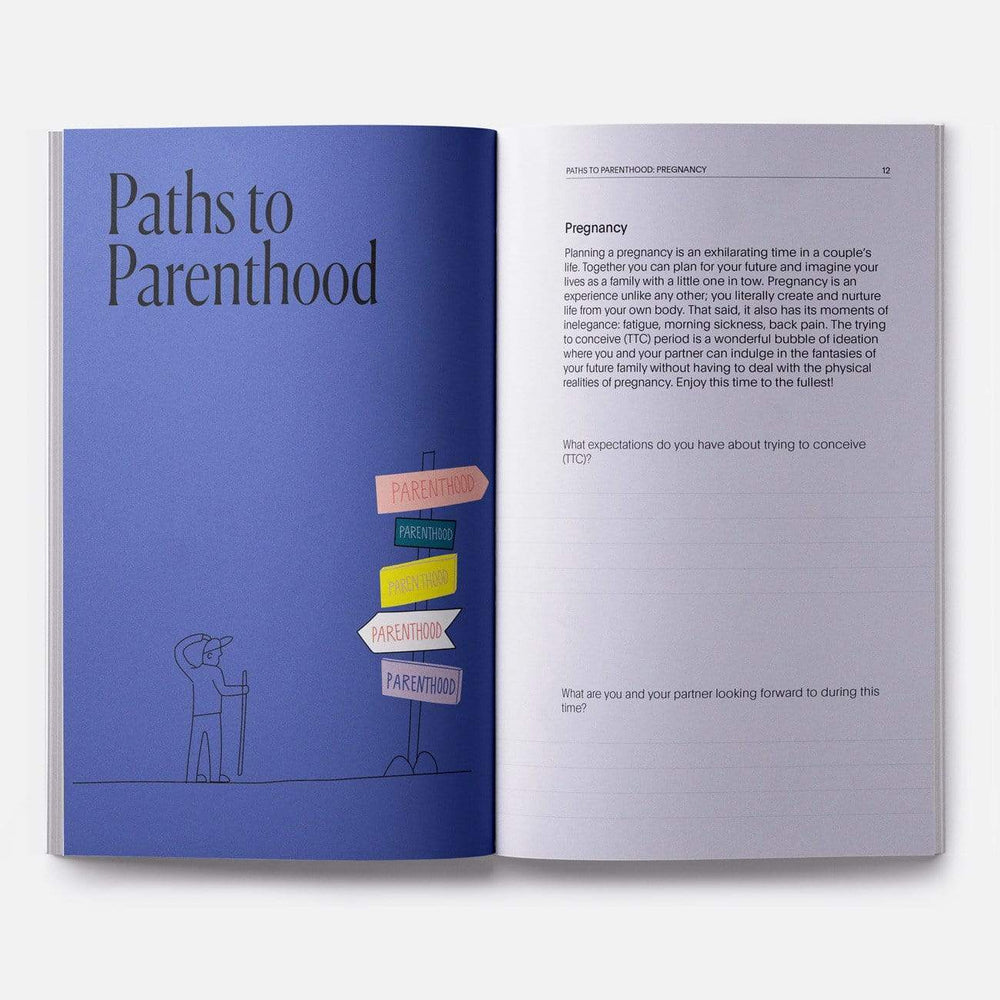 Parent Prep Pack
Get started on your journey to parenthood with our bestselling books, Conception 101 and Parent Plans.
Becoming a parent is an enormous and exciting life event. You're never fully prepared, but you can get a head start with these two books. Parent Plans offers guided thought-starters and parent planning activities to complete with your partner. We also offer a version for LGBTQ+ couples. Then move on to Conception 101 and learn practical tools and tips to getting pregnant.
Product Details
Prepare your body, mind, and life to have a baby
Written by parents, doctors, and scientists
Perfect for a couple's getaway or weekend staycation
Sneak Peek: Conception 101
Putting the TLC in TTC
Now, more than ever, it's important to try and be the healthiest versions of yourself. Certain lifestyle factors you can control do affect your likelihood of getting pregnant.
Know Your Cycle
If you want to approach conception with the "knowledge is power" attitude, there are three main tools to use to get better at timing sex around the fertile window.
Fertility Myths
We've seen a lot of unsubstantiated claims out there and are committed to helping you avoid wasting your time or money with concepts or products that failed science class.
The Birds and the Bees
A review of the biological basics, including the male and female reproductive systems and how conception happens.
Sneak Peek: Parent Plans
Starting Your Journey
As you move into the new identity of parenting and priorities shift, this book guides your planning and supports you on your path to parenthood.
Thought Starters
Expect to talk about everything: pregnancy, paths to parenthood, baby names, values, finances, fertility, and your relationship.
Written Q&A
With space to either write responses or take notes, this book offers guidance when working with your partner and having deeper conversations.
To Do Lists
Some sections include To Do lists to help lead you through the more actionable elements of becoming a parent.
Mom
"As moms, supporting others on their journey to parenthood is important to us. Parent Prep offers guidance for couples as they experience one of life's biggest changes: becoming parents."