Meet Margaret Rogers, MPA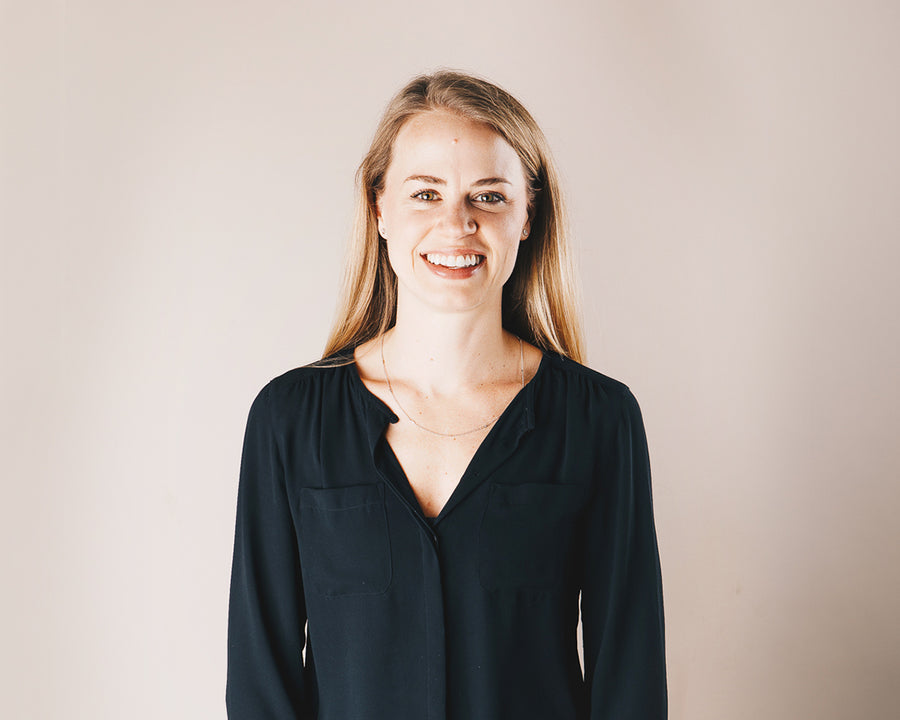 Margaret was one of the first employees to join the Natalist team and serves as the Senior Manager of Marketing. She's spent nearly a decade in marketing on both the brand and agency sides, supporting everything from large, established brands to young startups. She has a B.S.c. from Washington & Lee University and an MPA and graduate certificate in Arts Management from The Graduate School of the College of Charleston.
You can follow Margaret on Instagram @margaretwrogers or connect with her on LinkedIn.
Tell us a little bit about yourself.
I'm a wife, mama, marketing director, certified holistic health coach, former barre and Pilates teacher (wish I still had time to teach—I miss it so much!), and arts advocate. Having worked in boutique fitness for nearly a decade, I cultivated a deep interest in and passion for women's health. That passion, combined with my professional background in marketing, made working at Natalist a dream job.
Tell us about your journey to motherhood. 
My journey to motherhood started off uncomplicated and carefree, but quickly turned methodical and complex. Shortly after getting married, my husband and I started trying to grow our family. That was back in the summer of 2015. We got pregnant quickly, only to have a miscarriage a few weeks later. That miscarriage unveiled complications in my health, which necessitated a surgery before trying to get pregnant again. We couldn't TTC for six months after the surgery, and thankfully, we got pregnant about three months after being cleared (I look back and laugh at how naive I was because that three months seemed like an eternity at the time!). 
My pregnancy with my daughter was luckily straightforward (other than having to have a scheduled C-section), and we greatly enjoyed being new parents. When our daughter turned a year old, we started trying for another baby. That was back in 2018. 
It's now more than halfway through 2020, and two more pregnancy losses, tons of tests, and a secondary infertility diagnosis later, we still are not pregnant. However, we started the IVF process a few months ago (during a pandemic to boot), so there is hope on the horizon!
What was happening in your life when you decided to start your family?
Nothing significant—we were just a young married couple, both from the south and with large families, so we were eager to begin building one of our own at a young age!
Tell us how you found out you were pregnant. We'd love details!
I took a home pregnancy test as early as possible (I'd been tracking my ovulation so I knew exactly when to test), but got a negative at first. I remember drinking a strong martini that night because I was disappointed. 😂  Two days later, I tested again, and I got a positive! Because I'd already had a miscarriage, I was super excited, but also had anxiety about having another loss. That stuck with me until about 17 weeks, when we announced to our friends that we were pregnant, and I finally enjoyed the excitement of pregnancy.
How do you think about doing your best work while being a parent? Has that understanding shifted over time?
Wow, motherhood and working is so challenging, but also so rewarding. I strive to be 100% focused on work during work hours so that I can accomplish as much as possible—and I give my family that same attention during family time. It can be challenging, especially in today's technology-driven environment where constant communication is practically expected. But, I don't want to be remembered as the mom who was always on her phone checking emails (my three-year-old daughter has already said things like "no more computer!"), so I truly try my best to turn off in the evenings and the weekends. Admittedly, I constantly worry that my colleagues will outperform me or that I will fall behind professionally because of it, but at the end of the day, my family is my top priority. As a working mom, I'm not sure that there is any way to completely tune out that fear. All I can do is my best for both responsibilities!
Is there a larger vision or North Star that keeps you going, even when your motivation is down?
Yes, normalizing the conversation around women's reproductive health is so important for me. The fact that reproductive health needs are not covered by most health insurance programs is unjust and beyond mind boggling, and it is just another example of how women are underserved. I've lost so much sleep over the high cost of procedures and the inequities that exist in the reproductive health space.
I've lost so much sleep over the high cost of procedures and the inequities that exist in the reproductive health space.
How did you care for your body while pregnant?
During pregnancy, I did my best to maintain my normal exercise routine, which consisted mainly of Pure Barre classes and walks with my dog. Exercising is just as important for my mental wellbeing as my physical health, so it was largely about managing stress and maintaining confidence in my body.
What was your favorite part of pregnancy? Least favorite part?
My favorite part was definitely feeling the kicks! Least favorite part was the extreme fatigue during the first trimester.
Tell us about your experience breastfeeding. 
Thankfully, breastfeeding went well for us. I breastfed exclusively for nine months, introducing formula at that point and doing a blend of formula and breastmilk until eleven months. The most challenging part was pumping during work—my employer at the time was incredibly supportive, but pumping inevitably results in lost work hours, which made me worry about my productivity. Not to mention all the pump parts and bottles that I had to wash every evening!!!
What is your favorite Natalist product?
What advice do you have for other aspiring mamas? 
After experiencing three pregnancy losses (each one more heartbreaking than the one before it), my advice is to never give up and strive to find hope in even the smallest things. For me, thinking about the timeframe that it would take to get to my end result of a healthy newborn baby was so overwhelming because it included so much time, energy, waiting, and money before getting there. Now, I focus on the next goal, however small that may be, whether it is my next doctor's appointment, getting test results, receiving a phone call from my REI—and celebrate those little wins. It has helped give me a sense of control and hope in this journey.
Articles: