What It's Like to Be Pregnant During the Covid Pandemic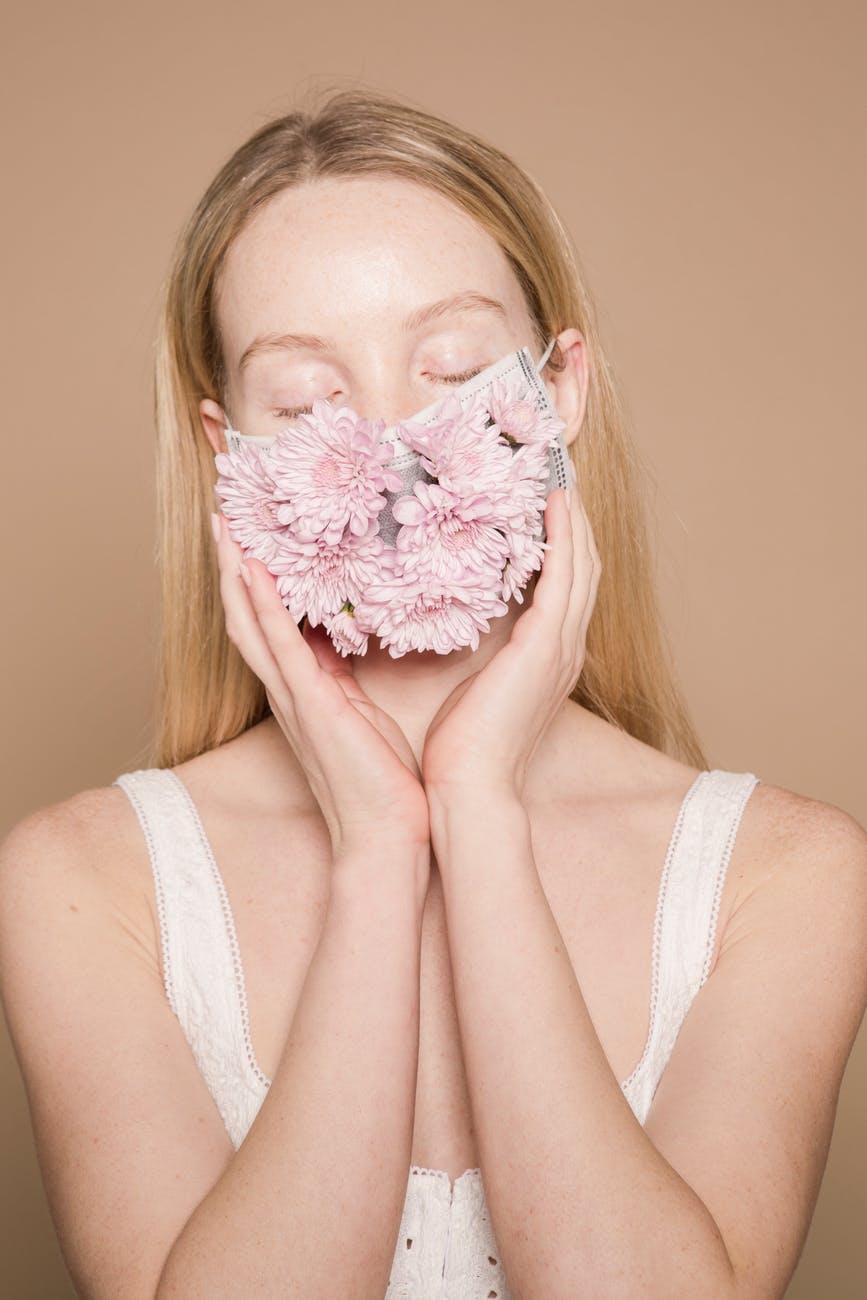 Being pregnant during the covid pandemic has added an extra level of anxiety to a time already heightened with emotion. Not only am I preparing my body, mind, family, and career for pregnancy, I'm also taking extra precautions to prevent myself from (hopefully) getting sick. 
Being pregnant during the covid pandemic has been interesting, to say the least. It's added an extra level of anxiety to a time already heightened with emotion. Not only am I preparing my body, mind, family, and career for pregnancy, I'm also taking extra precautions to prevent myself from (hopefully) catching this virus.
Precautions I've taken to lower exposure and stay healthy
Work: Thankfully, I have an ideal work scenario that accommodates minimal in-person contact. Ever since March 2020, the Natalist team has had the option to work remotely. So, I haven't been into the office in over a year, which is really crazy. We've had two team members onboard since the pandemic began, and I still haven't met them IRL! I am so thankful I can minimize my exposure by working from home everyday.
Parenting: I'm mom to an almost four year old daughter. Her school closed for six weeks at the onset of the covid pandemic, and let me tell you, that was ROUGH. It was beyond challenging to work while also parenting. Thankfully, her school is back open and has implemented myriad measures to keep the environment safe for students, faculty, and staff. It's strange that I haven't met her teachers in person, but video conferencing helps fill in the gaps. What is more challenging than school is deciding which risks to take on outside of school...it's so sad to tell your child they cannot go to playgrounds or friend's houses. At the very beginning of lockdown, we did absolutely nothing, but as the pandemic persisted, I realized it wasn't feasible to limit all social interaction indefinitely. We take on risks, but try our best to mitigate them. We meet friends outside for playdates, go on the boat, walk on the beach—trying our best to limit interaction to outdoor activities.
Social commitments: Social plans have been extremely challenging to manage over the past year. At the beginning of lockdown, I did absolutely nothing, but that was mentally challenging and isolating, especially as it became clear the pandemic would last much longer than a couple of weeks or months. Having already had three pregnancy losses, I am terrified of another; because of that, I turn down most social activities. More recently, I've seen small circles of friends, and I try to keep it outdoors. I'm not going to sugarcoat it—it has been really tough to decide what is best for our family!
Diet and fitness: Keeping my immune system strong is always important during pregnancy, but it has been even more top of mind with the added weight of a pandemic.
Supplements: I've taken my prenatal vitamins religiously throughout my pregnancy, not just because it is good for the baby, but also because prenatal vitamins contain a lot of beneficial supplements for immune defense. I've also added in vitamin D and probiotics for their immune boosting effects. 
Diet: I try to be healthy and eat a balanced diet, but that was super challenging during the first trimester when dealing with the side effects of fertility drugs and morning sickness. I do drink a green smoothie every morning to get my day started off on the right track, and I try to incorporate the weekly food recommendations from What to Eat When You're Pregnant.
Hydration: Making sure I drink enough water is huge! It makes me feel better and supports my immune system. Plus, pregnant women require way more water; in fact, ACOG recommends eight to 12 cups per day to aid digestion and support amniotic fluid. I carry a 16 oz. water bottle around with me all day to help meet that water intake goal.
Fitness: I taught fitness classes for about eight years, so daily movement is a big part of my routine—for both its mental and physical benefits. Plus, recent studies show that "physical exercise has the potential to mitigate the ill physical as well as psychological effects of the COVID-19 pandemic." I used to be a loyal frequenter of boutique fitness classes, but once the pandemic hit, I switched to at-home workouts (my favorites are streaming classes by Melissa Wood Health, The Works, and Pure Barre) and long walks.
Measures implemented by my fertility clinic
After facing my third pregnancy loss in January 2020, right before the pandemic hit, I knew IVF would most likely be in the future (even before that pregnancy loss, we'd already visited our REI a couple times, but not yet made the commitment to move forward). Then, the pandemic hit in March, and I was left wondering, is it irresponsible to try to get pregnant right now? This was a very popular storyline by press outlets for a while, and sadly, it left me feeling a little guilty for still wanting to grow my family.
We ultimately decided to move forward, and I began treatments over the summer. When you're going through an egg retrieval and transfer, you have a million doctor's appointments. These are some of the measures implemented by my clinic:
Mask required
Option to wait outside instead of inside
Hand sanitizer everywhere for frequent use
Other than that, not much else changed. They didn't take my temperature, and my husband was allowed to attend all appointments with me.
Measures implemented by my OBGYN practice
After I hit the 10 week mark, my fertility clinic "graduated" me to my normal OBGYN. My OBGYN's office took more preventative measures:
No guests allowed, except for the 20 week anatomy scan
Temperature taken before each appointment
Mask required
Wait outside or in your car (except when doing glucose testing)
Hand sanitizer everywhere for frequent use
Because of all these measures, I've felt very safe at most all my prenatal appointments.
Precautions I'll take before giving birth
I'm now 27 weeks and almost to the third trimester. I have not yet discussed with my OBGYN how to prepare for the birth as it relates to covid precautions, but I've heard many doctors recommend quarantining for two weeks leading up to the birth. This is not only to protect the mother and hospital staff, but also to ensure the baby doesn't have to be separated from the mother at birth due to risk of covid infection. I'm considering quarantining for two weeks, but will consult with my OBGYN before deciding. 
With the rollout of the vaccines, I often wonder how drastically things will change over the coming weeks and how my hospital stay will be impacted by covid. These are some questions I plan to ask at my next prenatal checkup:
Do I need to quarantine leading up to my hospital stay?
Do my husband and daughter need to quarantine leading up to birth? If so, can my daughter still attend school?
Is my husband allowed in the hospital with me?
What are the rules for other visitors?
Do I have to wear a mask while a patient in the hospital?
Does my husband have to wear a mask while in my hospital room?
When do I take a covid test prior to checking into the hospital?
What are the rules about what I can pack in my hospital bag?
It depends what you can handle
For me, the benefits of social activities have been outweighed by the anxiety of the risk of covid exposure. If I hadn't already had so many pregnancy losses, would I be as cautious? If I hadn't gone through IVF (it's a lot mentally and physically—and also financially), would I be as cautious? I'm not quite sure. All I can do is make the best decision for myself with the information available to me.
Shop Products From This Article