Halle Tecco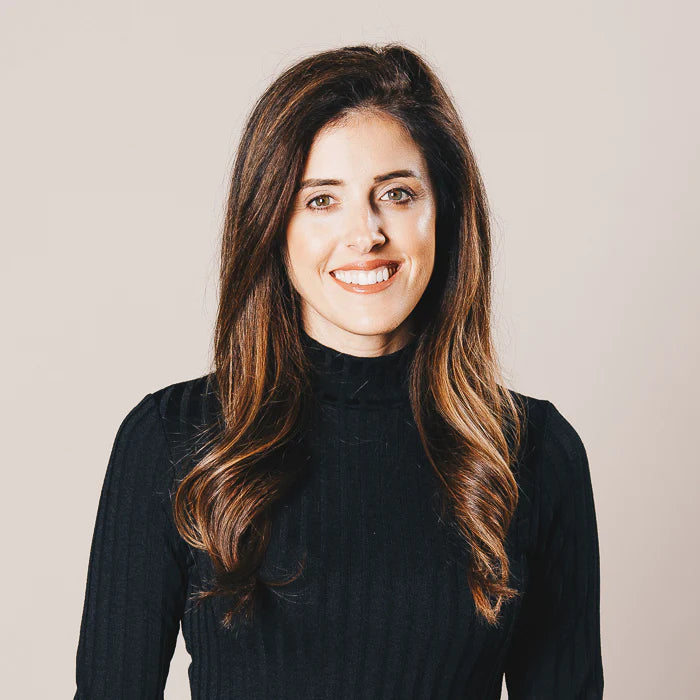 Professional Experience
Halle Tecco is the Founder of Natalist, where she now serves as an Advisor. She is an Adjunct Professor at Columbia Business School, the host of The Heart of Healthcare Podcast, and a Board Member at Resolve. Previously she was the founder of early-stage digital health venture fund Rock Health. Halle started her career working in finance and business development roles at Intel and Apple. 
Halle has appeared in The New York Times, The Wall Street Journal, and CNBC. She was named as one of Goldman Sachs' Most Intriguing Entrepreneurs and listed on the Forbes 30 under 30. You can follow Halle on Instagram and Twitter at @halletecco.
Education
Harvard Business School
Johns Hopkins University
Case Western Reserve University
Halle is a proud first-generation college graduate passionate about fixing our healthcare system. She received her MBA from Harvard Business School and her MPH from Johns Hopkins University with a concentration in Women's and Reproductive Health.
Credentials and Certifications
Master of Public Health
Master of Business Administration
Bachelor of Science in finance
Awards
Forbes 30 Under 30
Goldman Sachs 100 Most Intriguing Entrepreneurs
San Francisco Business Times 40 Under 40
Professional Affiliations
RESOLVE Board Member
International African American Museum Board Member
Columbia Business School Adjunct Professor
The Heart of Healthcare Podcast Host
Boston Children's Hospital Advisor
Harvard Medical School Advisor
Q&A with Halle Tecco
How did your experience with fertility inspire you to help start Natalist?
My own personal fertility journey opened my eyes to the enormous opportunity to rebuild the entire experience for families. It took me over four years and a good deal of science to become a mom. During those long months of repeated negative pregnancy tests, I felt disconnected from my body which just wasn't getting pregnant. I was lost in a sea of junk science on the internet, as well as products that just didn't speak to me as a millennial woman. Creating a new human is one of the most exciting, yet vulnerable, times in your life. I wanted to build something that helps women cut through the crap. And also makes the experience a little more beautiful and special.
Share a little about yourself—the things we wouldn't learn from simply reading your professional bio.
I'm an avid gardener. I love being closer to nature and our food system as well as the sense of accomplishment I feel watching the garden grow. It forces me to slow down and practice patience, while giving me some zen time to clear my mind for new ideas.
What do you want to tell someone trying to conceive or already pregnant?
Make self-care a priority during this special time in your life. Self-care is more than just bubble baths and face masks. Self-care means educating and empowering yourself with knowledge. It's about owning your journey and taking care of your physical and mental health.
What's something you wish someone told you while trying to conceive?
Honestly, I heard (and continue to hear) it all. Sometimes it's not about being told how to do it. Especially for those struggling to conceive, an ear to listen or a shoulder to cry on is far more powerful than any advice.
Articles Authored