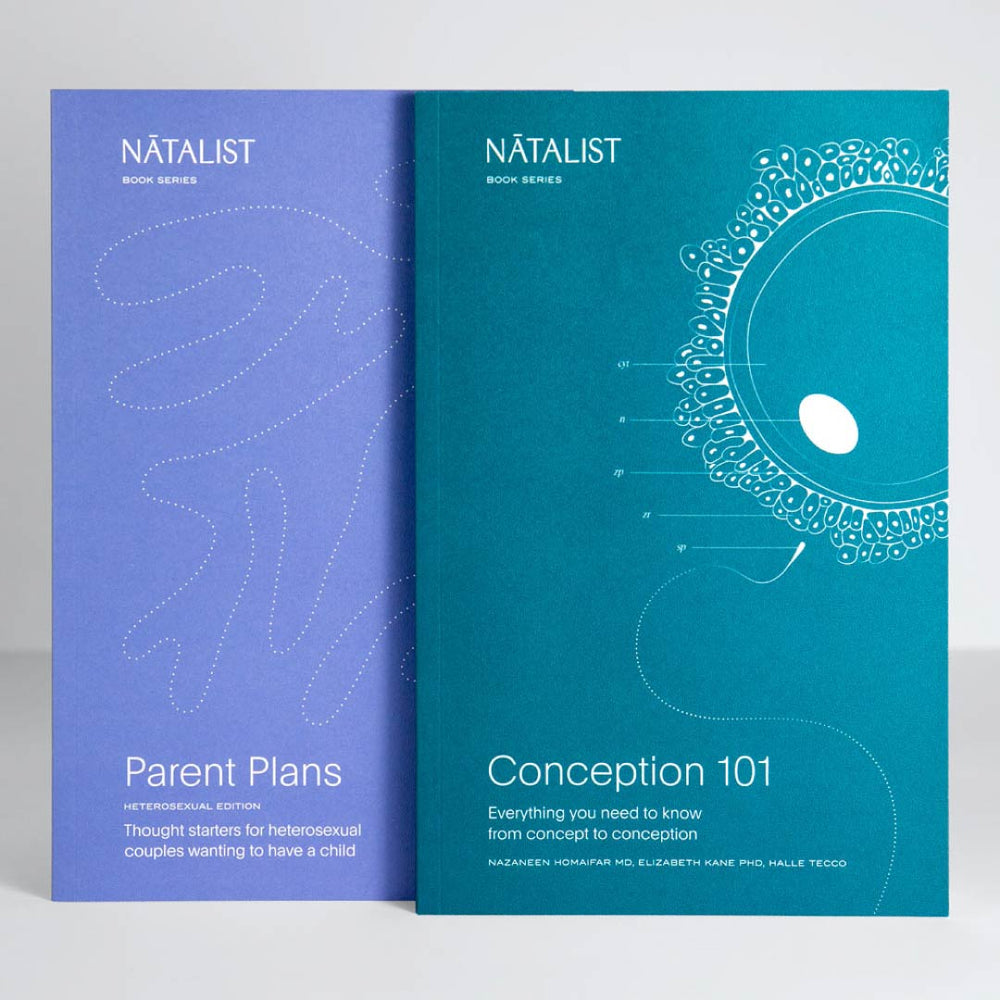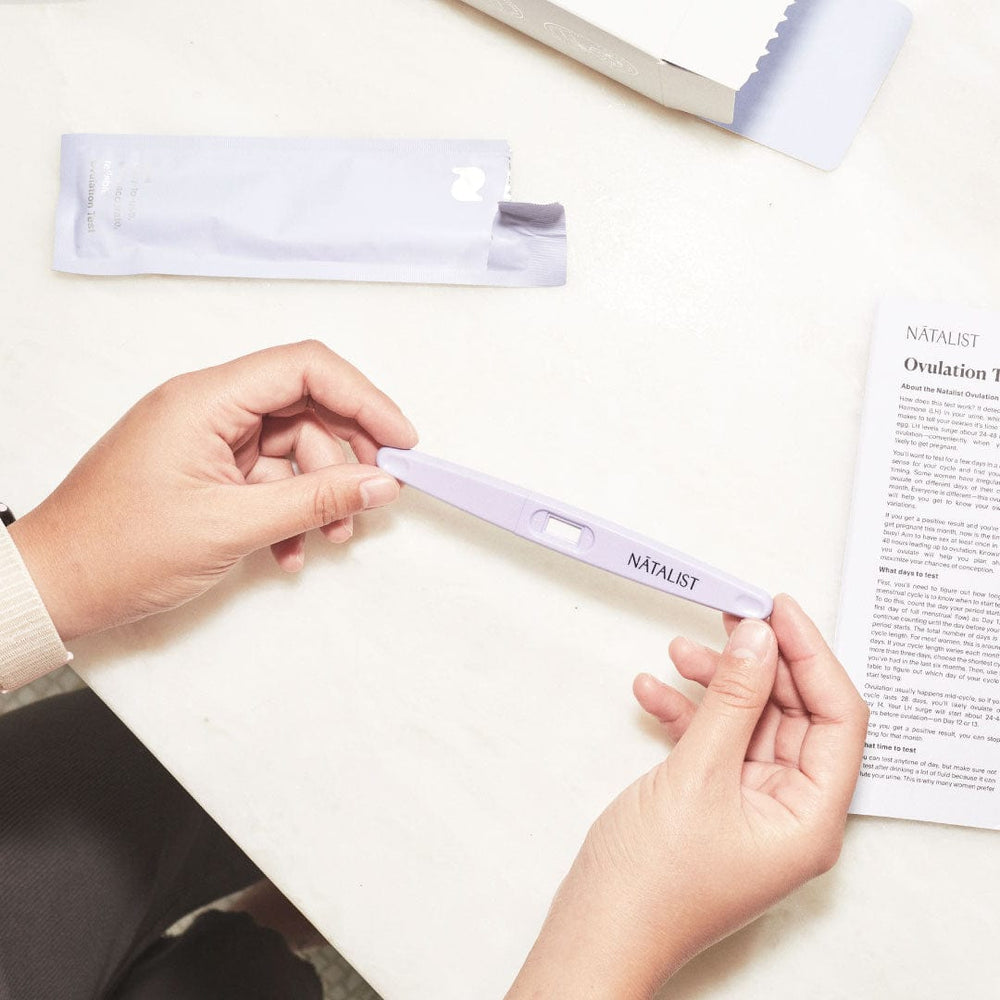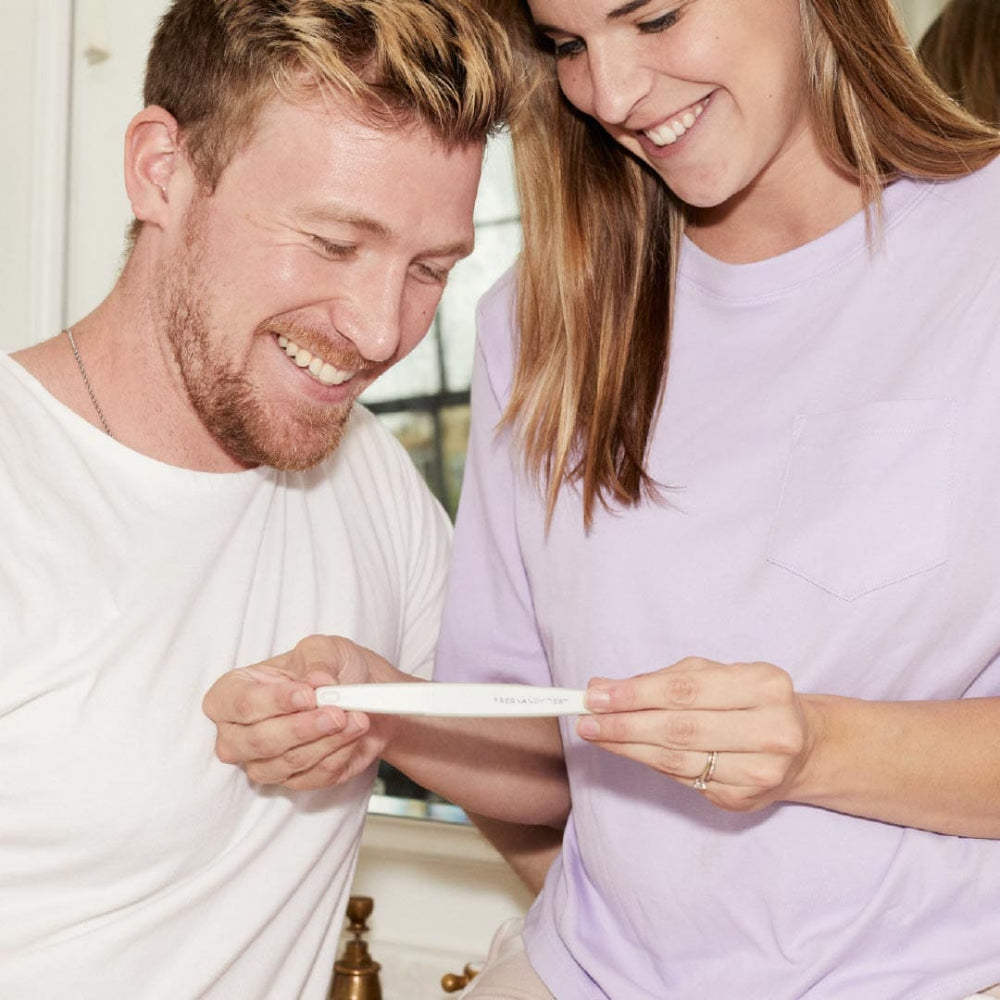 The Get Pregnant Bundle
Take the stress out of trying.
So you want to make a baby? Our team of moms and doctors curated this TTC kit with everything you need to start your journey to parenthood. We give you the tools to track your cycle, identify your fertile window, increase your chances of getting pregnant, and plan your life as parents.
Feeling misled by high school sex ed? Our job is to help women conceive: Let us guide you in this very exciting journey with evidence-backed products that are 100% satisfaction guaranteed.
If you're just getting started, our TTC kit is the perfect pregnancy starter kit for you. 😉 
Why We're Proud
Evidence Backed
Doctor Curated
FDA Cleared
100% Plastic Neutral
Vegan
Gluten Free
GMP Certified
HSA/FSA Eligible
10 Ovulation Tests
Waste no time. Know your ovulation cycle so you can time sex and increase your chances of getting pregnant. This TTC kit includes 10 ovulation tests that are easy to use and over 99% accurate.*
4 Pregnancy Tests
Get the answer you need ASAP. Includes 4 pregnancy tests that are easy to use and over 99% accurate.*
1-Month Supply of Prenatal Daily Packets
Prepare your body for pregnancy. Doctor-recommended, complete nutritional support for preconception, pregnancy, and beyond.‡
Conception 101
Everything you didn't learn in sex ed. We spend most of our lives focusing on how not to get pregnant. In this book, we flip the script and break down the biological basics on how to get pregnant.
Parent Plans
Thought starters for future parents. Covering topics from conception to parenting philosophies, this workbook guides you and your partner through everything from baby names to values and finances to fertility.
VP Operations and mom
"This starter kit is a collection of our bestselling products at an amazing price. Our hope is to increase your chances of getting pregnant. And if you need anything, don't hesitate to reach out—the moms on our team are here to help!"
*When used up to 3 days before your expected period. ‡These statements have not been evaluated by the Food and Drug Administration. This product is not intended to diagnose, treat, cure, or prevent any disease.