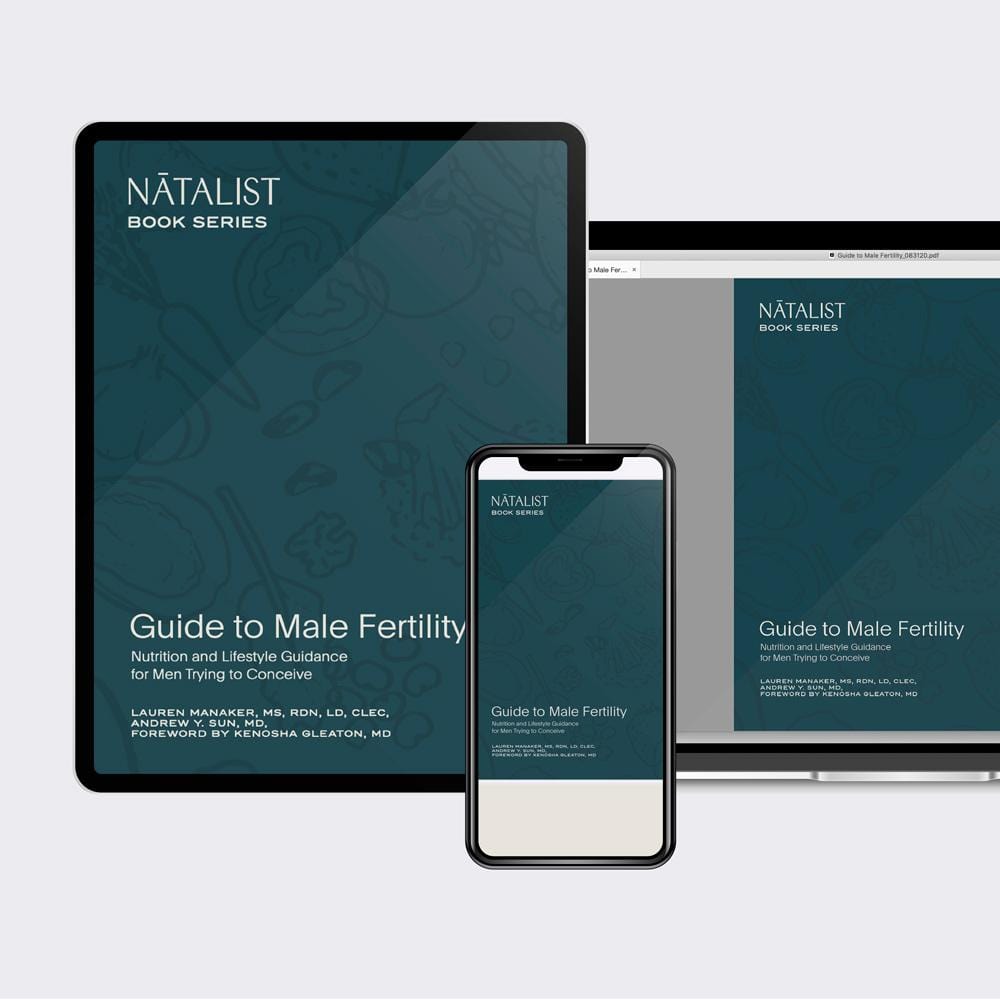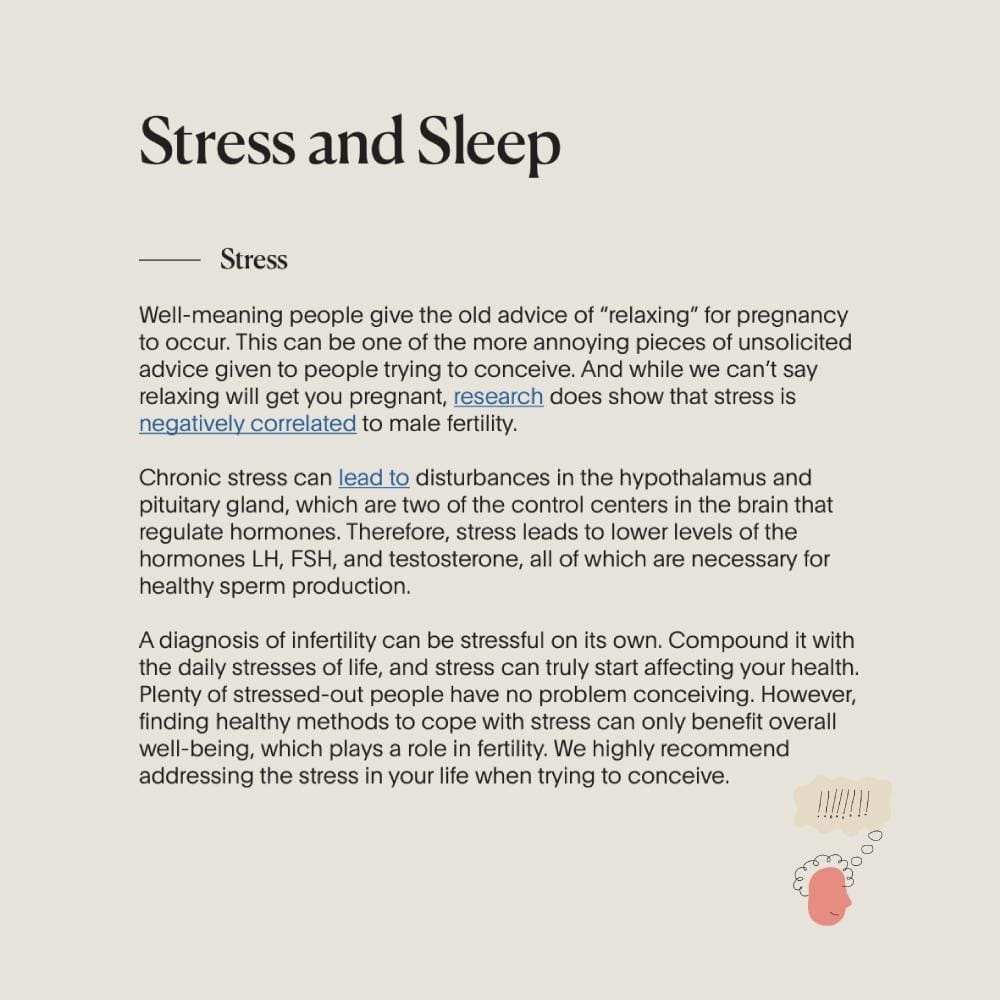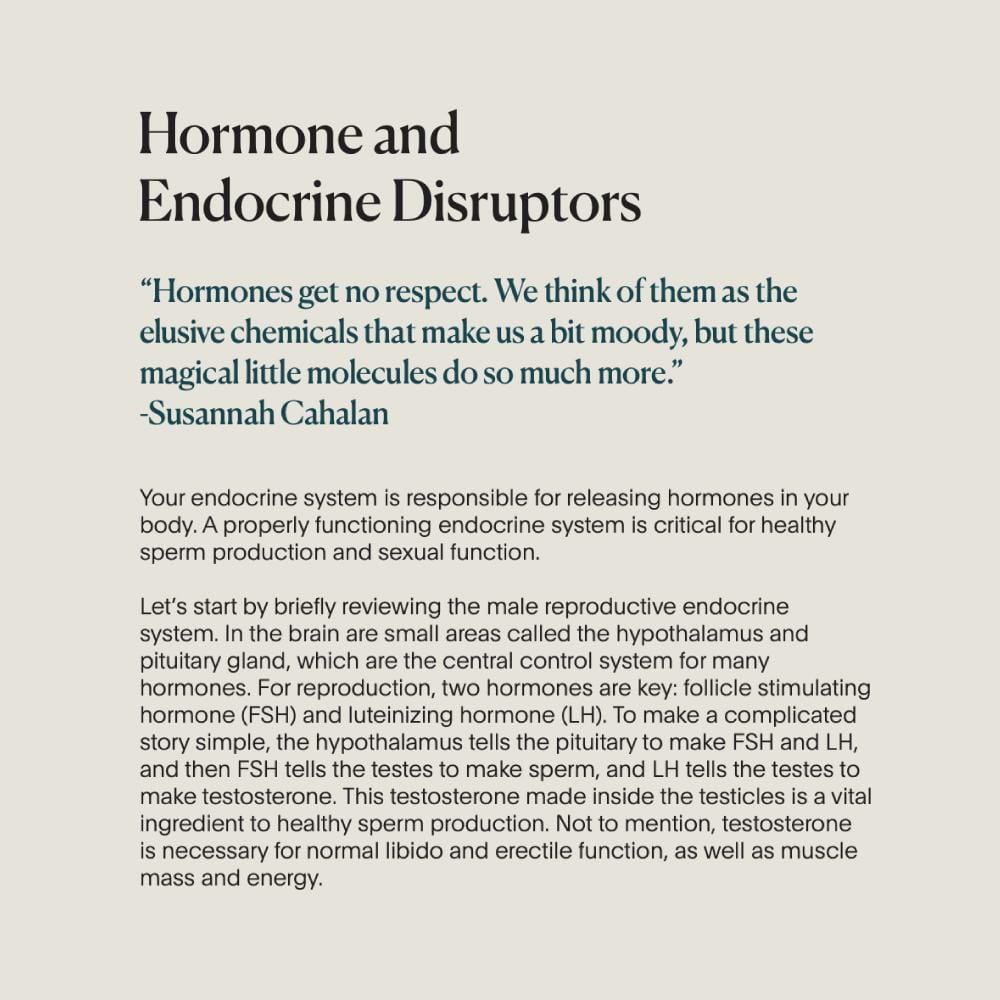 Guide to Male Fertility e-Book
Nutrition and lifestyle guidance for men trying to conceive.
Whether you and your partner are just considering starting a family or have been trying for a while, the father's contribution and health are an important influence to consider. Our goal with this digital book is to provide you with the most up-to-date, evidence-based, and practical information available so you can be informed and, if necessary, take action to improve your health.
Written by a urologist and a nutritionist with expertise in male fertility

Provides an understanding of the father's role in reproduction and how his lifestyle plays a role in hetero couples becoming pregnant

Offers the evidence that supports potential enhancement of male fertility through diet and lifestyle, which may be the missing link of why couples are unsuccessful at conceiving

Downloadable PDF of e-book will be emailed after purchase
Sneak Peek
An Overview of Male Fertility
Dive into the categories of male-factor infertility and the most common problems for healthy sperm.
Lifestyle Factors and Fertility
There are four lifestyle factors that have been proven to play a role in male fertility. If one element is off balance, it could affect the big picture.
Hormone and Endocrine Disruptors
Your endocrine system is responsible for releasing hormones in your body. A properly-functioning endocrine system is critical for healthy sperm production and sexual function.
Lauren Manaker, RD
Award-winning registered dietitian-nutritionist and specialist in fertility. Read more