Ari Surya on Listening to Your Body and Going With the Flow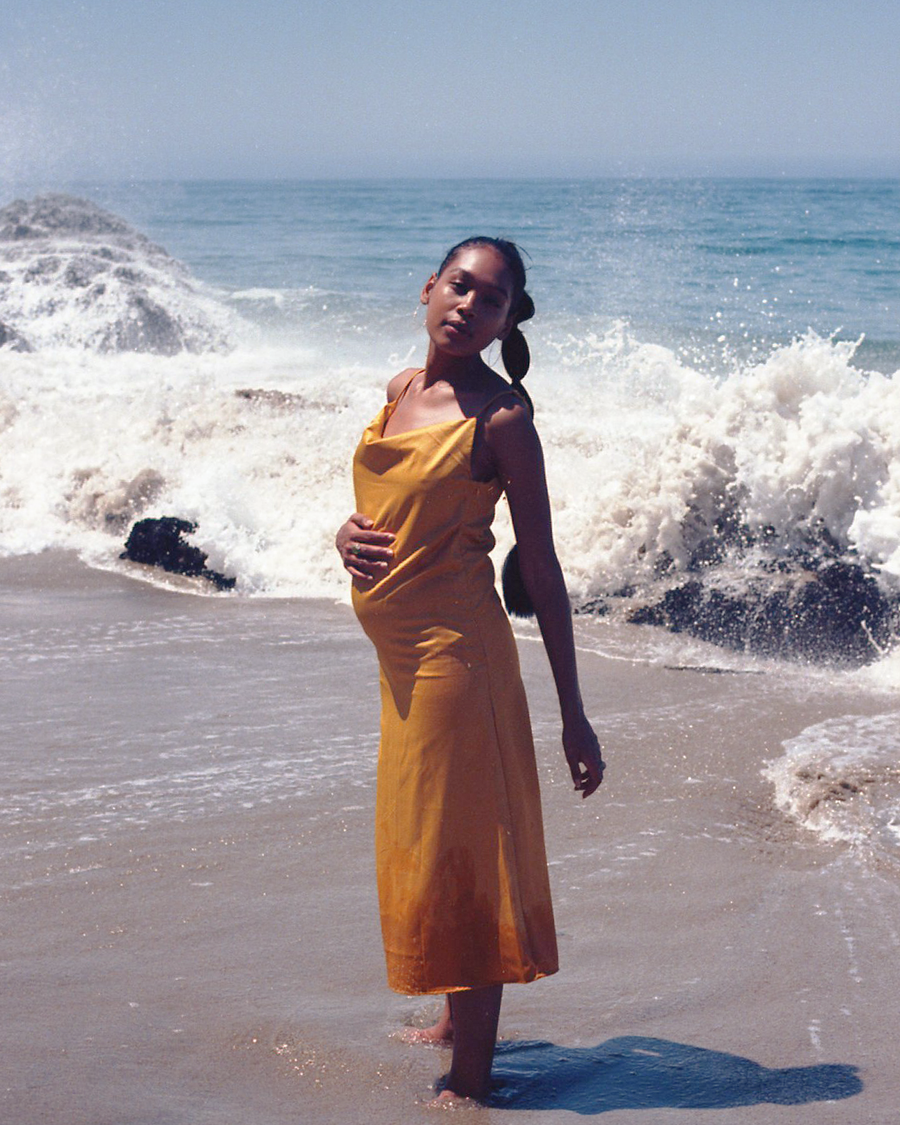 Tell us a little about yourself.
I'm a writer, multimedia artist, and reiki healer in Los Angeles. I'm a mental health advocate and want to help others heal/know they are not alone through my art and writings.
You can follow Ari on Instagram at @heliohoney_ or visit her on her website www.arisurya.com.
What brought you to where you are now? Bring us along from the beginning.
Struggling with chronic depression and anxiety helped me get the guidance I needed to learn how to cope, heal, take up space in the world.
Tell us about your partner. What made you want to start or grow a family with them?
My partner is truly exactly what I need in life—gentle and strong, hardworking, inspiring, and works to know me better and learn all of my little quirks. I once heard a woman on a podcast say, "I am so grateful for my partner. He is my greatest assignment and greatest teacher," and I really couldn't agree more. The fact that we are so like-minded made me know that I wanted to grow a family with him.
"I am so grateful for my partner. He is my greatest assignment and greatest teacher."
What was your journey to parenthood like? 
My journey to parenthood was unexpected. It just happened when we weren't necessarily trying to conceive.
How did you take care of your body while pregnant? 
I am on a set meal plan to make sure that I get enough protein, fiber, and all of the good stuff in me daily. I workout a few times a week and take special supplements daily like chlorophyll water,
multivitamins
, magnesium/calcium supplement. I also try to listen to my body and not overwork myself.
What have you learned as a result of trying to get pregnant and/or being pregnant? 
Being pregnant has truly been life changing. I've learned so much about myself, how to take care of myself better, both mentally and physically. I've learned that being pregnant isn't easy—it can be a job within itself just trying to keep yourself healthy and feeling great. Pregnancy is truly magical!
What's your wish for women who are trying to conceive? 
To have a healthy and magical experience!
Anything else you'd like to share about your journey to parenthood?
Listen to your body! Pregnancy looks different for us all, so do what's best for you!!