Belly Oil for Pregnancy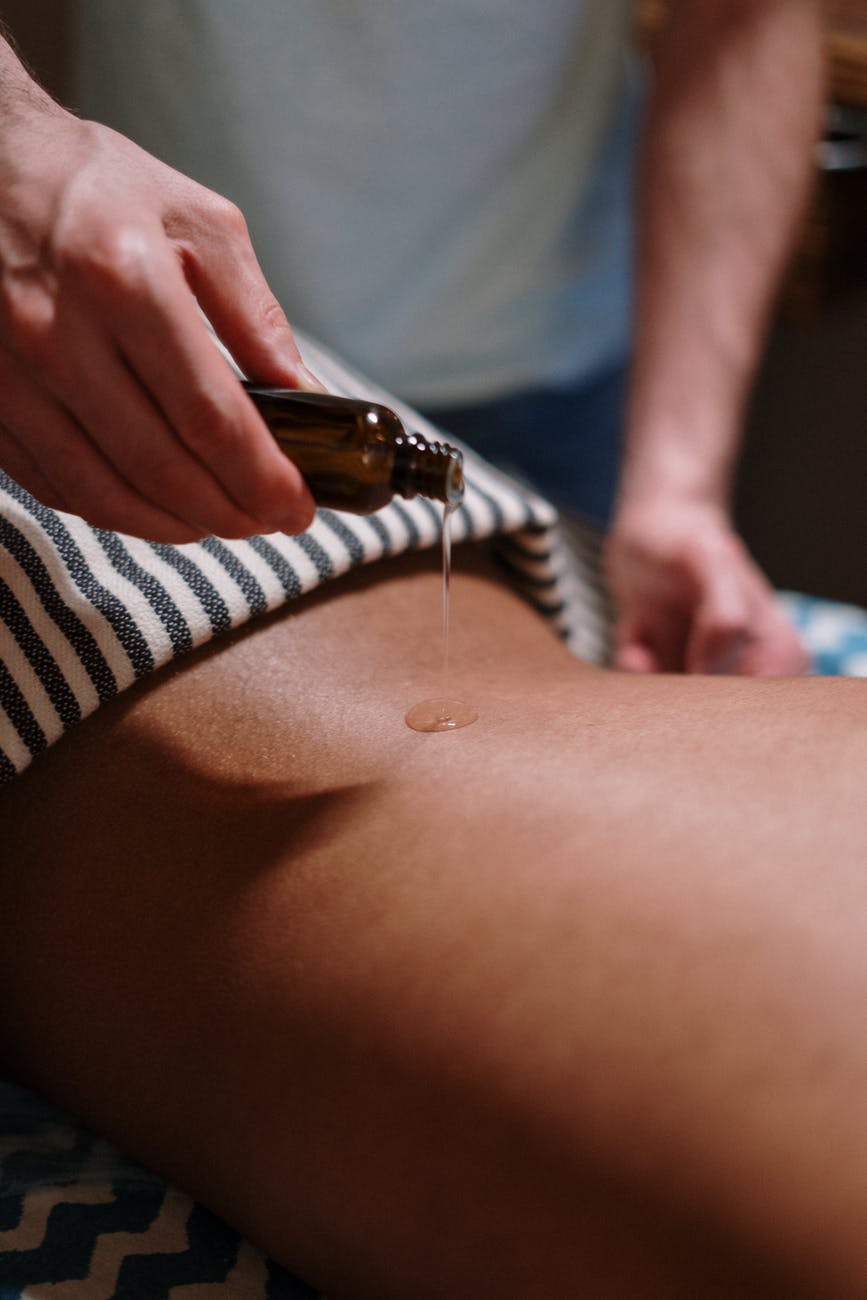 Pregnancy changes the body in many ways, including that wonderful belly. Learn how the nourishing oils found in belly oil can preserve your skin's elasticity and keep it soft and moisturized, no matter your skin type.
When it comes to the growing belly during pregnancy, ingredient-rich belly oils are popular for taking care of the skin. Belly oil ─true to its name—is a mix of oils designed to rub on your pregnant belly, in order to provide relief from dry, itchy skin and to help reduce stretch marks. These may include beneficial oils like rosehip seed oil, sweet almond oil, or even mineral oil, each of them known for their unique properties. Keep reading to learn more about pregnant belly oil and this kind of product's benefits.
What Does Belly Oil for Pregnancy Do?
You've probably seen people discuss applying nourishing oils such as jojoba oil, vitamin E, coconut oil, or a store-bought belly oil to their pregnant belly and why. Some may even include organic herbs for additional benefits. Depending on the ingredients, a good Belly Oil can be very useful for a number of reasons:
Some evidence suggests that a water-in-oil cream containing argan oil and emollient ingredients may be helpful in the prevention or early treatment of stretch marks. [1] This happens because they deliver essential moisture to the skin.
Some ingredients can keep skin moisturized and hydrated and help relieve dry, itchy skin. These include essential fatty acids, vitamin A, essential oil, and other nourishing compounds. [2][3][4]
Using belly oil can feel amazing and what pregnant woman doesn't crave that?
Some belly oils can make your belly glow ✨, allowing that pregnancy glow to reach far beyond your face.
Why Do Pregnant Women Use Belly Oil?
Belly oil is a useful tool for pregnancy as it helps moisturize the skin and helps with dryness and stretch marks on your growing belly. [1] It can even be useful for other parts of the body—such as the breasts, hips, and thighs—that also tend to grow during pregnancy.
Can Belly Oil Reduce Stretch Marks?
We believe pregnancy stretch marks are beautiful reminders of growing a human that don't need to be reduced. However, if you're curious, there is some evidence that certain ingredients like argan oil and emollient can have an impact on stretch marks. [4] Keeping the skin moisturized with nourishing elements like shea butter and cocoa butter in conjunction with belly oil while stretching is key to reducing visible marks and encouraging skin elasticity around the belly.
When Should I Start Using Belly Oil?
Every pregnancy is different, but it can't hurt to start using belly oil during your first trimester. The skin can become dry and painful, and you'll have a changing body before you know it. Like with the skin on your face, keeping the pregnant belly skin moisturized from the beginning has positive effects. With the right ingredient list, the pregnant belly oil, again, may be a great tool for not only stretch mark prevention, but also for avoiding dry and itchy skin. And who wouldn't love a product that smells lovely, with a delicate scent, making the experience even more enjoyable?
Keeping your skin moisturized is the best way to maintain healthy and soft skin. 
What Ingredients Should I Look for in Belly Oil?
It's important to make sure that any products you use or ingest while pregnant are safe and effective. 
Caprylic acid is useful for inflammation and dry skin. [5]
Plant oils like sunflower, argan, coconut, soybean, and more are great for skin repair and contain anti-inflammatory and healing properties. [4] Rosehip seed oil and sweet almond oil are known to be packed with essential fatty acids and vitamin A which can help nourish your skin. [6]
Rosemary extract, which is found in Natalist's belly oil , has antioxidant properties that neutralize free radicals, nourish skin, and help stretch marks. [1][7]
Mineral oil is often used for its ability to lock in moisture, preventing the skin from drying out. [8]
Shea butter and cocoa butter, not particularly found in belly oil but rather in many belly creams and belly balms,  are well-known for their moisturizing properties and their pleasant scent. [9]
💦 Shop our new cruelty-free, organic Belly Oil ⟶
Are There Any Ingredients I Should Avoid in Belly Oil?
Most belly oils on the market are safe for pregnancy, but for skin and cosmetic products in general, make sure you keep an eye out for
Retinoids - the absorption rate from topical retinoids is low, but there have been a few reports of birth defects possibly associated with skin creams. [10] Until further research is done, it's not recommended that pregnant women use topical retinoids.
Hydroquinone - a depigmenting agent, otherwise known as skin-lightening, is absorbed into the skin at very high rates and shouldn't be used during pregnancy. Hydroquinone is most likely found in products targeted toward treating acne scars, melasma, and possibly stretch marks. [10]
Other ingredients to stay away from include synthetic fragrances, parabens, or strong ingredients that can irritate the skin, especially if you have sensitive skin.
How to Apply Belly Oil
Applying belly oil is a simple task. Just get a few drops or mists of your oil and rub over any areas you want to keep moisturized, like the belly, thighs, hips, and breasts. Depending on what brand of belly oil you use, a little bit should go a long way. With Natalist's Belly Oil, you just need to rub in a few spritzes of the mist, and you're good to go. For liquid forms of the oil, a few drops should do the trick.
How Often to Use Belly Oil
The frequency of belly oil use is dependent on a number of things and can vary based on the person. If you typically have dry skin, you notice that your belly is growing a lot in a short span of time, or are experiencing itchy skin, you may want to use belly oil up to three times a day. For others, one to two times a day after showering could be enough. The good news is that there's no way to use too much oil, as long as you're comfortable and find that it's useful.
Be Gone, Dry Skin and Stigma!
Some say that stretch marks are your baby's first paintings, and we think they are beautiful! Stretch marks can be wonderful reminders of your pregnancy, but if you'd like to reduce these marks while keeping moisturized skin, belly oil can be useful. Just use a few drops a couple times a day, and the anti-inflammatory and antioxidant properties found in most belly oils will protect the skin around your belly, thighs, breasts, and hips. For those that choose to breastfeed postpartum, adding a nipple balm to your body care routine is another great option to moisturize dry, cracked nipples and lips.
If you're currently pregnant and feeling the swelling in your body, try the cooling cream to help you relax and refresh. Pregnancy is a beautiful thing and your body should be taken care of, after all, you're creating a new life.
Sources: