Best Practices for Expecting and New Parents During COVID-19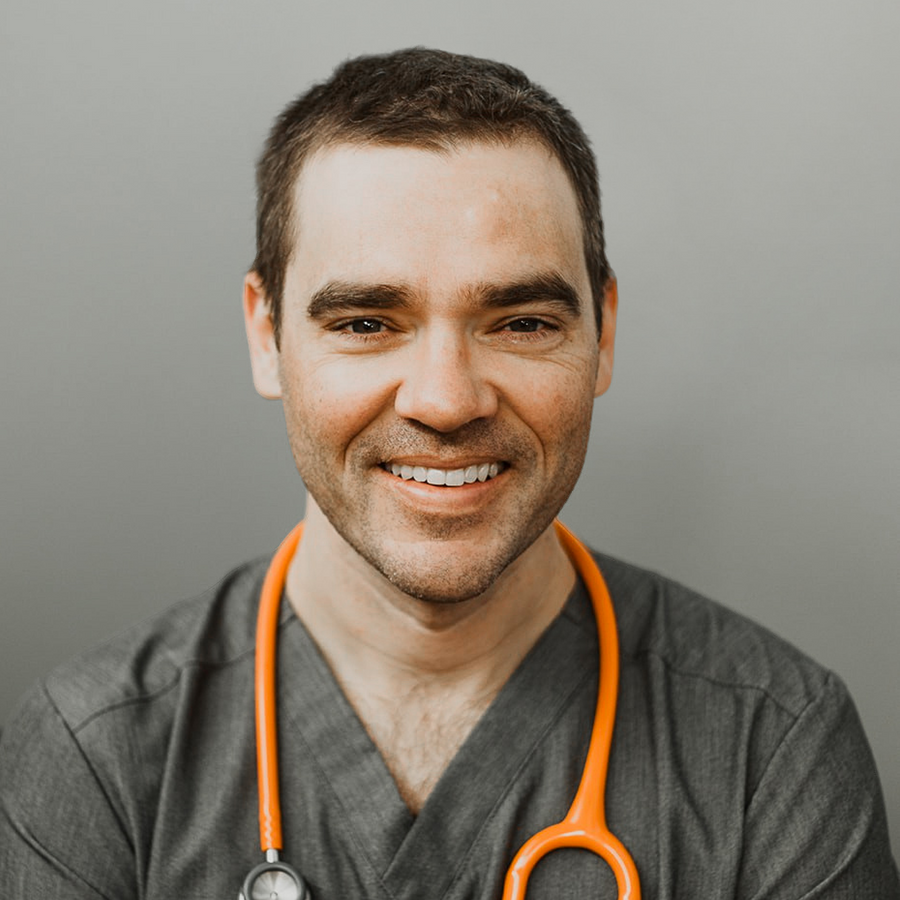 There is a heightened level of concern from expecting and new parents during the Coronavirus pandemic. In this guide, Dr. Corey Fish, pediatrician and the Chief Medical Officer of Brave Care shares accurate, actionable information.
By Dr. Corey Fish
Being a parent is the single most important job in the world and somehow comes with the least amount of training. Even at the best of times, under the most ideal circumstances, becoming a new parent is stressful. The COVID-19 pandemic is adding a whole new level of stress and anxiety to an already challenging time for expecting parents.
This heightened level of concern is resulting in more questions from expecting and new parents—understandably so. I've been a practicing pediatrician for over ten years and have helped new parents navigate countless concerns. Now is no different. With so much information flying around, it feels even more important to provide accurate, actionable information for expecting or new parents.
Do pregnant people have a higher risk of contracting COVID-19?
One of the most common questions I'm fielding is if pregnant people have a higher risk of contacting COVID-19. It's far too early for me or any doctor to say one way or another. Most early studies have been promising in that the risk doesn't seem higher for pregnant people, but the studies are small and not conclusive.
Something important to note is that pregnant people are at a higher risk of complications from illnesses such as influenza or other infections. The safest thing to do is to be extra careful during your pregnancy.
Another common question is if there are things pregnant people can do in their day-to-day to stay safe and prevent exposure. Again, this is the time to be extra careful. Precautions may include:
Avoid travel outside your home unless it's absolutely necessary.

Talk to your obstetrician and find out if there are appointments that can be safely postponed or skipped. Always listen to your doctor.

Frequently wash your hands for 20 seconds with soap and water or use an alcohol based hand sanitizer with at least 60% ethanol or 70% isopropanol.

Get plenty of rest.

Exercise most days of the week. Always defer to your obstetrician's advice if this is okay for you, specifically.

Eat well. The more colors on your plate at mealtime, the better.

Clean your living space often, and use gloves for added protection.
Will I give my baby COVID-19 if I get sick? 
Many parents are concerned about transmission from pregnant parent to baby. Unfortunately, it's too early to say if this is a risk, and no studies have documented transmission of COVID-19 across the placenta. It can't be ruled out at this time, so the very best thing you can do is take appropriate measures to avoid contracting the virus. Here are some things to keep in mind:
If the pregnant parent feels ill, call your obstetrician right away.
If the pregnant person's partner feels ill, call your obstetrician. You may also consider
Quarantine for ill partners in another part of your home. I understand this isn't an option for everyone, so default to your obstetrician's advice.
Continue practicing the same cleanliness and hygiene guidelines listed above.
How will labor and delivery be impacted by COVID-19?
Some expecting parents are feeling nervous about going to their doctor's office or hospital for appointments or delivery. This is completely understandable considering the circumstances we all find ourselves in. Please know that medical professionals are well aware of the situation, and are taking extra precautions to protect their patients.
If you have concerns, it's always okay (and encouraged!) to ask questions. Ask your obstetrician if they have any special entrance requirements for you, or about any other safety measures they're taking. You can also ask if any appointments can be safely skipped or delayed, so long as you follow their advice. Once you're in a medical clinic, be sure to avoid unnecessarily touching surfaces.
As with any delivery, it's best to be as prepared as possible. This means knowing your birth plan and having contingencies in place if, for any reason, your ideal plan isn't possible. Knowing your plan(s), and communicating with your obstetrician early and often, is the best way to avoid any surprises when the big moment comes. Some things to consider:
Check with your birthing center to find out if there are any rules or restrictions about partners or loved ones being in the delivery room.
If there are restrictions, consider asking if the delivery can be recorded so you can share the moment with your partner or loved ones.
Give your new baby plenty of love and care. Even if the process doesn't go as ideally as you'd hoped, there's a lifetime of memories waiting to be made.
What should I know about COVID-19 if I have a newborn?
All new parents are scared out of their minds. There aren't enough books or classes in the world to help prepare, but there's comfort in knowing that your fellow parents are all feeling a similar mashup of emotions and that providers have your back. That's the power of community.
Caring for a newborn comes with a million questions and concerns—this pandemic is multiplying them, and that's okay.
No one (especially new parents) should ever feel bad about asking their doctor questions. Here are some common ones:
Is breastfeeding safe if I have COVID-19 or am feeling ill?
Breastfeeding is a personal choice. That said, the protective effects for an infant's immune system are well documented. COVID-19 diagnosis shouldn't prevent you from breastfeeding, but you should wear a mask and wash your hands before and after each feeding.
What safety measures should I take for my newborn's wellness checks?
Well checks for your baby are critical and shouldn't be missed or delayed. Call your pediatrician's office to check if there are any special entrance rules or suggestions.
What if I or my partner become ill once the baby is born?
If you, a partner, or a loved one living in the home become ill, you/they should call your/their doctor. Wear a mask when feeding, and wash your hands before and after feeding to be safe.
What questions should I ask the pediatrician during my baby's well checks?
It's our job as pediatricians to make sure you feel as comfortable and informed as possible. Ask as many questions as you need to. For example, illnesses in newborns can be subtle, so you might consider asking for signs to look out for and when it's time to give them a call. They may also provide guidance on keeping your baby safe from infection.
Is it safe for other family members to meet the baby?
Having a new baby at home can be exciting for so many people—family, friends, coworkers, you name it. As hard as it is, limiting exposure is the most important thing for your baby's health.
What does this mean?
Avoid contact with extended family members (including grandparents) until we know that COVID-19 is under control, and it's safe to expand our circles of contact.
Keep ill siblings away from the baby. It might be helpful to explain to other little ones that babies can't fight off colds and everyone needs to keep the baby safe.
If you need to separate a sick sibling from your newborn, consider ways the older sibling can feel involved. Maybe they can draw pictures to be hung in the baby's room or area. Or perhaps they can write letters to each other (this one will require your help).
Pediatricians are here for you.
Bringing a baby into the world is stressful no matter what, just like all big life changes are. We're living in a time of heightened discomfort and uncertainty, but you're not in this alone.
Communication, plus extra planning and care, can help ease anxiety and minimize risk for you and your baby. Pediatricians are taking extra measures to ensure the safety of our patients however we can. At Brave Care, we're keeping our clinic open, we have new protocols for entering and exiting our space, and we're now providing virtual care for our patients across the country. You can learn more about that here. Ask questions, follow appropriate guidelines, and stay safe. Your care providers are here for you.
Dr. Corey Fish is a practicing Pediatrician and the Chief Medical Officer at Brave Care, a pediatric healthcare company based in Portland, Oregon. Dr. Fish has over 10 years of experience in pediatric care and is a member of the American Academy of Pediatrics. Dr. Fish received a BS in Biology from Pacific Lutheran University in 2005, an MD from the University of Washington School of Medicine in 2009, and completed his Pediatric Residency at the University of Texas Southwestern Medical School in 2012. 
Shop Products From This Article
Subscribe & Save $5.00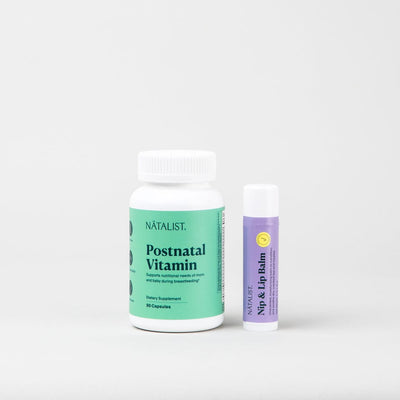 Extra 10% off your first delivery when you subscribe with code SEPT23
$55 $45