Do Breasts Hurt During Ovulation?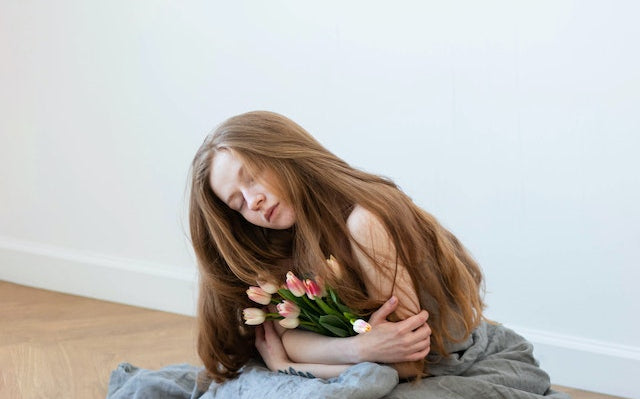 Originally published 12/21/2022. Updated for accuracy and relevancy on 09/28/2023
Is it normal for breasts to hurt during ovulation? Discover what mastalgia is and the best treatments for breast pain!
By Dr Kenosha Gleaton, OBGYN and fertility expert
What Is Ovulation?
Ovulation occurs in the middle of the menstrual cycle, about 14 days before menstruation, and is often characterized by the six-day fertile window. Ovulation itself refers to a mature egg being released from an ovarian follicle in order to travel from the ovary, to the fallopian tube, to the uterus. This is when the egg is either fertilized, leading to pregnancy, or the egg dies 24 hours after release and the menstrual cycle continues on. Ovulation can be tracked using at home ovulation predictor kits, which measure the level of luteinizing hormone in urine. 
Symptoms of Ovulation
All the phases of the menstrual cycle, including ovulation, are marked by changes in hormones. These hormone fluctuations are often responsible for various symptoms. Some common ovulation symptoms include:
Ovulation Cramping
Ovulation pain similar to menstrual cramping actually occurs in about 40% of menstruating people. The official name for this symptom is mittelschmerz, which means "middle pain" in German. [1] Learn more in my article, How Long After Ovulation Pain is the Egg Released?
Clear Cervical Mucus 
Cervical mucus (CM) changes a lot throughout the menstrual cycle and during ovulation, CM has specific qualities that are essential for becoming pregnant. [2] 
Elevated Body Temperature
Believe it or not, your natural resting body temperature changes during and after ovulation. Basal body temperature (BBT) measurements have been used to track the ovulatory phase. [3] Following ovulation, there is typically an increase of 0.5 to 1 degree F. 
Breast Pain
Breast pain, also known as mastalgia, is a common symptom seen throughout the menstrual cycle, especially during the luteal phase. [4] Breast tenderness and pain can also be felt during ovulation, menstruation, and pregnancy. 
Read about more ways to track ovulation. 
Is Breast Pain During Ovulation Normal?
Mastalgia is one of the most common complaints among reproductive-aged females. [5] It's estimated that 66% of menstruating people will experience breast pain at least once between ages 15 to 40. [5] Breast pain is an umbrella term for many kinds of breast discomfort, including:
Dull aching pain
Tightness
Burning
Heaviness
Mastalgia can occur in both breasts (bilateral) or in one (unilateral), may be mild or severe, and can vary in occurrence (constant or intermittent). 
Breast pain can occur at any point, but most often starts during or around ovulation.
Causes of Breast Pain
Not only is breast pain a common complaint for most menstruating people, there are a few different kinds of breast pain [5]:
Cyclic Mastalgia
Cyclical breast pain refers to any discomfort that is associated with the menstrual cycle or hormonal variations. This can include tenderness, swelling, and lumpiness of the breast that occurs regularly and around the same phase(s) of the menstrual cycle. Most commonly, cyclical breast pain will begin a few weeks before menstruation, around ovulation or the luteal phase, and starts to subside once bleeding begins. [5] This is due to an increase in estrogen prior to menstruation that stimulates and often irritates ducts in the breast. Hormonal birth control or hormone replacement medications may also cause breast tenderness in some people. [6] If you notice you regularly have sore boobs or any other pain in the breast around ovulation or before your period begins, cyclic mastalgia is likely the culprit. If you have concerns, speak with your healthcare provider.
Non-Cyclic Mastalgia
Breast pain that doesn't seem to be connected to the menstrual cycle or hormonal changes is referred to as non-cyclic mastalgia. What causes this kind of breast pain is more often infection, injury, a cyst, etc. [5] This kind of breast pain is more likely to be a sharp, burning, and localized pain. This could be in one breast or both and may come and go or be constant. Some data suggest that lifestyle choices such as smoking, caffeine, and specific medications may play a role in mastalgia. [5] Other causes of non-cyclic breast or nipple pain include a bad latch while breastfeeding, mastitis, breast pump misuse, and other breastfeeding difficulties. Speak with your healthcare provider about your concerns. If you're breastfeeding or recently gave birth, you may want to read more about Treating Sore Nipples Postpartum and the benefits of using a nipple balm.
Extramammary Mastalgia
Extramammary breast pain is a referred pain that occurs from injury, disease, or a condition impacting the body elsewhere. [5] This could be an issue with the heart, chest wall, lung, epigastric pain caused by GERD, etc. If you are experiencing breast pain that doesn't seem to be tied to your menstrual cycle, you should talk to your doctor about other potential causes. 
Should I Be Worried About Breast Pain?
Most of the time, breast pain, soreness, or discomfort are not indicative of a larger problem. Many people experience some breast pain during their menstrual years and cyclical breast pain is almost always caused by a change in hormones alone. If you have prolonged pain that does not ease up after starting your period, or if you notice your breasts are red, inflamed, or oozing, you should let your doctor know. 
It's important to note that breast pain is not a common symptom of breast cancer, in fact less than three percent of patients seen for breast pain are later diagnosed with cancer, however, there could be other conditions or infections causing your pain. [5] It's important that your healthcare provider make the call on what further testing may be necessary based on your symptoms, family history, and age. 
How to Stop Breast Pain
It can be difficult to go about your daily routine with sore or painful boobs. Here are some useful treatments to help manage the pain:
Hot and Cold Compresses
You may find some temporary relief from swelling and discomfort with a hot or cold compress.
Well-Fitting Garments
If you're going to be moving around a lot during the day, wearing a supportive and well-fitting bra can be helpful for reducing strain. 
Change Your Diet
Studies show that increasing vitamin and fiber intake while reducing caffeinated and sugary items has beneficial effects on mastalgia. [5] Have trouble getting all your daily vitamins and minerals? Try Natalist prenatal vitamins or other supplements. 
Move Your Body
Exercise is especially helpful for cyclical breast pain which is commonly tied to estrogen levels. Physical activity helps to break down estrogen which has proven beneficial. [5]
OTC Pain Relievers
Ibuprofen and other over-the-counter nonsteroidal anti-inflammatory drugs (NSAIDs) can be useful for pain relief when necessary.
Key Takeaways
Ovulation refers to the release of a mature egg from the ovary, which occurs about two weeks before menstruation.
Symptoms of ovulation include sore or painful breasts, abdominal pain, a change in basal body temperature, and a change in cervical mucus.
Mastalgia, also known as breast pain, is one of the most common complaints in menstruating females.
Breast pain is usually harmless and is often cyclical, meaning it's caused and related to hormonal changes during the menstrual cycle.
Cold and hot compresses, well-fitting bras, OTC medications, and dietary adjustments are all ways of treating painful boobs during ovulation. 
References:
Brott NR, Le JK. Mittelschmerz. In: StatPearls. Treasure Island (FL): StatPearls Publishing; May 1, 2023.
Cervical Mucus Monitoring. UNC School of Medicine. Accessed September 2023. https://www.med.unc.edu/timetoconceive/study-participant-resources/cervical-mucus-testing-information/
Steward K, Raja A. Physiology, Ovulation And Basal Body Temperature. [Updated 2023 Jul 17]. In: StatPearls [Internet]. Treasure Island (FL): StatPearls Publishing; 2023 Jan-. Available from: https://www.ncbi.nlm.nih.gov/books/NBK546686/
Breast Pain (Mastalgia). Johns Hopkins Medicine. Accessed September 2023. https://www.hopkinsmedicine.org/health/conditions-and-diseases/mastalgia-breast-pain
Tahir MT, Shamsudeen S. Mastalgia. [Updated 2022 Nov 1]. In: StatPearls [Internet]. Treasure Island (FL): StatPearls Publishing; 2023 Jan-. Available from: https://www.ncbi.nlm.nih.gov/books/NBK562195/
Cooper DB, Patel P, Mahdy H. Oral Contraceptive Pills. [Updated 2022 Nov 24]. In: StatPearls [Internet]. Treasure Island (FL): StatPearls Publishing; 2023 Jan-. Available from: https://www.ncbi.nlm.nih.gov/books/NBK430882/