Does Vitamin B6 Help with Morning Sickness?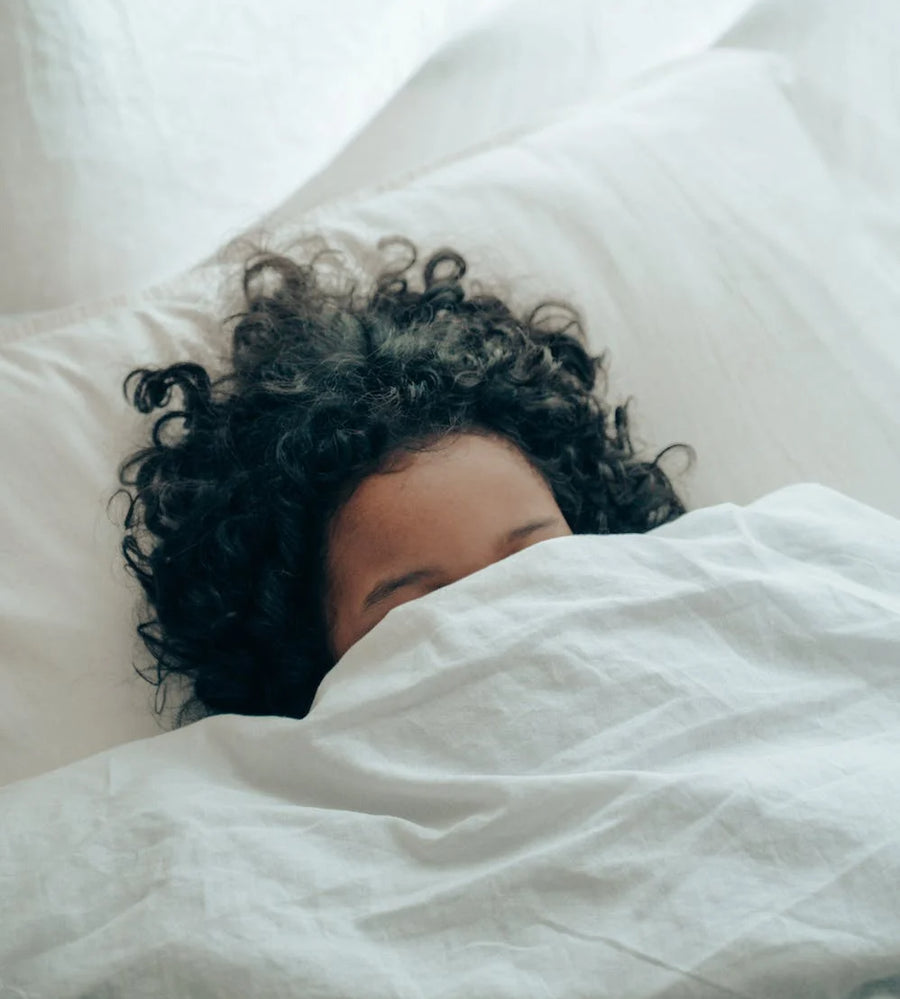 Studies have shown vitamin B6 to reduce symptoms of morning sickness in pregnant women. Learn the benefits of vitamin B6, recommended dosage, and more.
By OBGYN and fertility expert Dr. Kenosha Gleaton
If you have morning sickness, you're probably tired of hearing the same advice over and over again. Eat bland foods, drink water, and snack often. There may be a chance for relief that you haven't heard of, and it can be found in over the counter vitamins. Some data suggests that vitamin B6 may be useful for relieving nausea and vomiting associated with oral contraceptives, cancer treatments, and morning sickness [2, 9, 10].
Pyridoxine and vitamin B6
Vitamin B6 is a naturally present vitamin found in a variety of foods and supplements. Vitamin B6 has important roles in the body, including brain development during pregnancy, metabolism, cellular health, immune function, and supporting over 100 enzyme functions in the body [1]. There are six compounds with vitamin B6 activity, including pyridoxine, pyridoxal, pyridoxamine, and others [2]. The most common type of B6 found in multivitamins is pyridoxine, which is an alcohol. Common food sources of vitamin B6 are fish, organ meats, potatoes, non-citrus fruits, and fortified cereals [2]. 
How does vitamin B6 help with nausea?
Morning sickness, often classified as nausea and vomiting during pregnancy (NVP) is an early sign of pregnancy seen in up to 80% of pregnant people [3]. Morning sickness starts as early as week five to week six and usually peaks a few weeks later [3]. While most NVP doesn't progress past the first trimester, some may experience persisting morning sickness or have severe NVP that needs medical attention. We still aren't sure exactly why or how vitamin B6 works to relieve stomach trouble, but some early studies have found associations between vitamin B6 supplements and nausea relief. Two randomized placebo studies found that a dosage of 30-75 mg of pyridoxine daily decreased nausea in pregnant people experiencing NVP [4-5]. Other trials have found that combining vitamin B6 with doxylamine, an antihistamine, may reduce nausea and vomiting up to 70% in pregnant individuals [2]. While these studies are promising, a Cochrane review was not able to make firm conclusions on the use of vitamin B6 for treating nausea and vomiting during pregnancy, but did find that the supplement was useful in some cases [6]. The American College of Obstetrics and Gynecology (ACOG) also recommends (with your healthcare provider's approval) the use of vitamin B6 alone or with doxylamine when combating morning sickness [3]. 
Is vitamin B6 safe to take during pregnancy?
It's important to speak with your healthcare provider directly regarding any supplements or medications you're taking or plan to take, especially if you're pregnant. Individual circumstances may play a role in what vitamins you should or shouldn't be taking. Fortunately, vitamin B6 is considered safe for most adults, and  ACOG and The American Academy of Family Practitioners (AAFP) both recommend vitamin B6 for pregnancy nausea and state that no harmful effects on the fetus have been reported [3,7].  
What is the recommended dosage?
Recommended dosage of vitamin B6 is dependent on age and other factors [2]. In general, the National Institute of Health recommends most adults aged 19 to 50 take 1.3 mg/day. Women 51 years and older are recommended to take 1.5 mg/day, and men 50 and over are recommended to take 1.7 mg/day. Pregnant and lactating women need higher amounts of vitamin B6 every day, about 2.0 mg. If you are experiencing nausea or vomiting, the AAFP recommends taking 10 to 25 mg to combat morning sickness [7]. 
Vitamin B6 side effects
Vitamin B6 is considered a safe supplement for the general population and for most pregnant people. There is little risk of toxicity as it is a water soluble vitamin, meaning excess amounts are shed easily through urine. With most supplements, there are potential side effects you may experience. These are most often seen in high doses of vitamin B6, such as 500 mg or more for over a year, and may cause issues such as [8]:
Skin lesions
Tingling or numbness
Increased sensitivity to the sun
Ataxia, or the loss of control over bodily movement
Gastrointestinal distress, such as nausea or heartburn
To steer clear from any negative effects, be sure to speak with your healthcare provider about your vitamin dosage and always follow the instructions on your supplement bottle (unless you're told otherwise by a clinician). 
Vitamin B6 medication interactions
You should be aware of potential interactions with other medications if you're interested in taking vitamin B6. Cycloserine is an antibiotic used to treat tuberculosis and when used in combination with pyridoxal phosphate, may increase urinary excretion of pyridoxine [2]. Antiepileptic medications increase the metabolism rate of vitamin B6, meaning B6 is broken down quickly and may result in low plasma levels of vital coenzymes [2]. There may also be an increased risk of epileptic seizures and cardiovascular events in some antiepileptic drug users. Theophylline and other drugs used to prevent or treat breathing problems including asthma, bronchitis, and others may have low plasma coenzyme concentrations and may need additional B6 supplementation [2]. 
Additional treatments for nausea
Aside from vitamin B6, there are many other ways to manage and combat morning sickness at home. Here are a few tips you may want to try:
Add ginger to your diet through tea, chews, candies, and more. For a convenient and effective option, check out our Ginger & Vitamin B6 Gummies For Nausea, which contains organic ginger and other beneficial ingredients.
Eat snacks or small meals regularly and avoid eating large amounts of food in one sitting.
Drink plenty of water and electrolyte drinks to stay hydrated.
Alter your diet to include bland foods, and remember the BRATT diet: bananas, rice, applesauce, toast, and tea (look into Natalist Nausea Relief Tea). 
Take your prenatal vitamin. ACOG states that taking prenatal vitamins leading up to and during pregnancy may reduce the risk of severe NVP [3]. If you're having trouble swallowing your daily vitamins, consider trying a gummy prenatal. 
If you're unable to manage your morning sickness on your own, notice you're losing weight, or you're experiencing additional symptoms, you should see a healthcare provider as soon as possible. 
Key Takeaways
Pyridoxine is one form of vitamin B6, which is a water soluble vitamin.
Vitamin B6 can be found in foods such as fortified cereals, non-citrus fruits, organ meats, starchy vegetables, and fish.
Morning sickness occurs in up to 80% of pregnant people and is usually limited to the first trimester.
Research shows that vitamin B6 can be a useful tool for reducing or preventing nausea and vomiting. 
Sometimes B6 supplementation can be paired with an antihistamine for added efficacy. 
Vitamin B6 is considered safe for use while pregnant and no harmful fetal effects have been reported. 
Dosage of vitamin B6 for nausea relief is a recommended 10 to 25 mg a day.
Other treatments for nausea relief include altering meal times, eating bland foods, staying hydrated, and taking a prenatal vitamin.
References
:
Vitamin B6- Consumer. National Institute of Health. URL.
Vitamin B6- Health Professionals. National Institute of Health. URL
Morning sickness: Nausea and vomiting of pregnancy. ACOG. URL. Published May 2020. Accessed February 22, 2023. 
Vutyavanich T, Wongtra-ngan S, Ruangsri R. Pyridoxine for nausea and vomiting of pregnancy: a randomized, double-blind, placebo-controlled trial. Am J Obstet Gynecol. 1995;173(3 Pt 1):881-884. doi:10.1016/0002-9378(95)90359-3
Sahakian V, Rouse D, Sipes S, Rose N, Niebyl J. Vitamin B6 is effective therapy for nausea and vomiting of pregnancy: a randomized, double-blind placebo-controlled study. Obstet Gynecol. 1991;78(1):33-36.
Matthews A, Dowswell T, Haas DM, Doyle M, O'Mathúna DP. Interventions for nausea and vomiting in early pregnancy. Cochrane Database Syst Rev. 2010;(9):CD007575. Published 2010 Sep 8. doi:10.1002/14651858.CD007575.pub2
Herrell HE. Nausea and Vomiting of Pregnancy. American Family Physician. 2014;89(12):965-970. URL
Bendich A, Cohen M. Vitamin B6 safety issues. Annals of the New York Academy of Sciences. 1990;585(1 Vitamin B6):321-330. doi:10.1111/j.1749-6632.1990.tb28064.x
Var C, Keller S, Tung R, Freeland D, Bazzano A. Supplementation with Vitamin B6 Reduces Side Effects in Cambodian Women Using Oral Contraception. Nutrients. 2014;6(9):3353-3362. doi:10.3390/nu6093353
Mousavi-Hasanzadeh M, Adelnia A, Farokhmehr G, et al. The effect of Vitamin B6 on chemotherapy induced nausea and vomiting in pediatric cancer. Iranian Journal of Pediatric Hematology & Oncology. Published online January 5, 2020. doi:10.18502/ijpho.v10i1.2164 
Shop Products From This Article
Subscribe & Save $3.00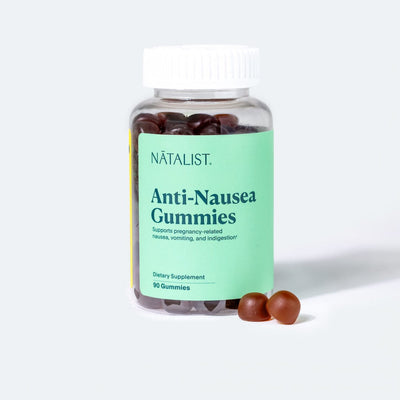 Extra 10% off your first delivery when you subscribe with code SEPT23
$32