Erin Doulight on Enjoying Pregnancy and Parenthood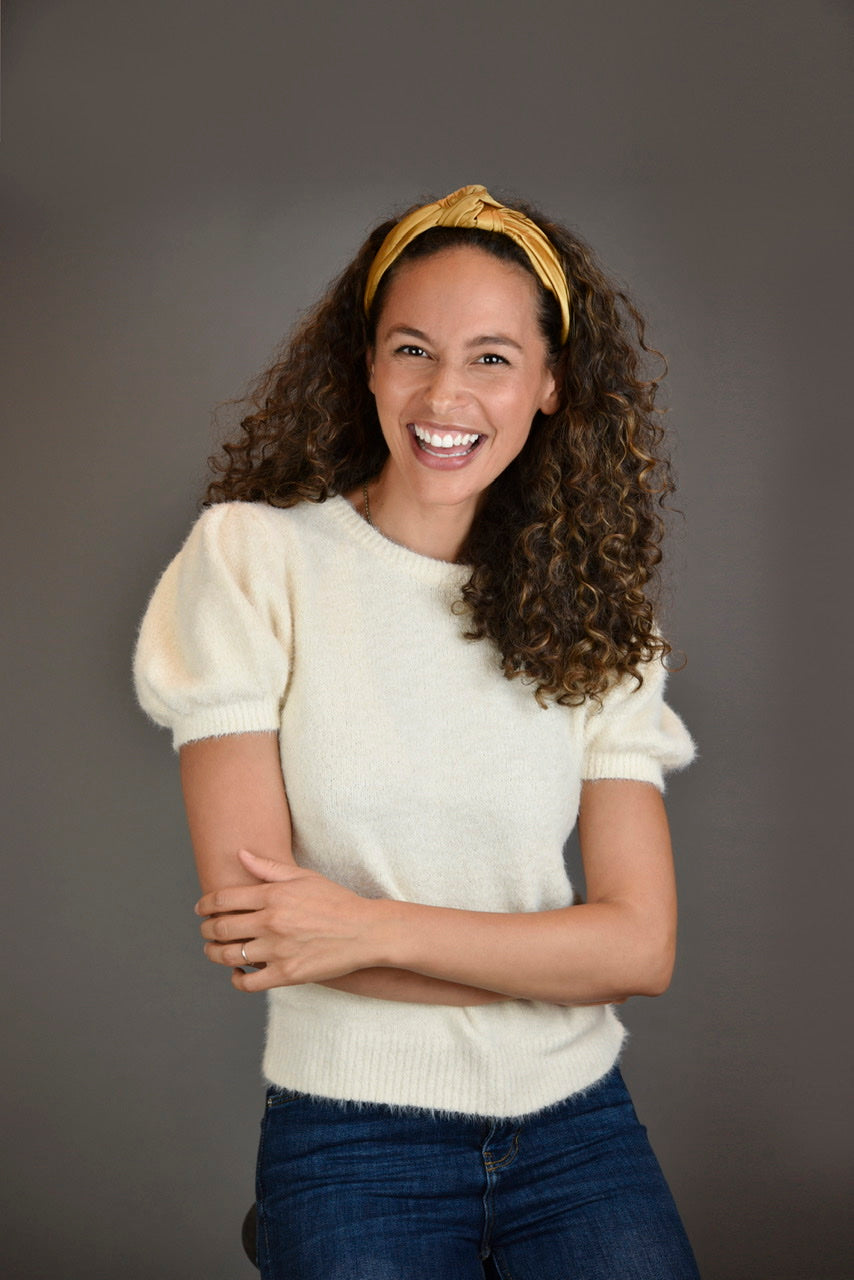 Tell us a little about yourself.
I'm a mother to a 19 month old active toddler, a wife, model, doula, childbirth educator, lactation counselor, and prenatal yoga teacher. Whew! That's a mouthful!
You can follow me on Instagram @erin_doulight and learn more on Doulight NYC.
What brought you to where you are now? Bring us along from the beginning.
I moved to NYC 17 years ago to pursue a modeling career and have been doing it full time ever since. About five years ago, I became interested in maternal rights and health and studied to become a doula. The major catalyst that pushed me into training was speaking with my grandmother, Elinor, shortly before her passing. She was the first African American nursing student at her college and had to fight the administration to allow her to attend. I knew how hard she had to work to overcome discrimination and excel at her career. Her determination encouraged me to push beyond my insecurities and take the leap into doula work. I didn't have anyone but myself holding me back from something I was passionate about. My first doula baby turned four recently, and it has been such an honor to witness my clients' families grow.
Tell us about your partner. What made you want to start or grow a family together?
My husband and I have been together for over nine years (married five). We always knew we wanted to have children together. It was never a question of if, but when. On our two year wedding anniversary, he came to me to tell me he was ready.
What was your journey to parenthood like?
Our journey to parenthood was easy. I got pregnant far more quickly than I anticipated (see question above, my son was born nine months later 😂). Pregnancy was easy and enjoyable for me. I loved the process and putting what I knew from working with my clients into action.
What was happening in your life when you decided to start your family?
Modeling was slowing down, and I was slowing doula work down after a very busy spring. Things were in the right place timing wise to take a break from the fast-paced life I was used to. I also was offered a teaching position at FPC (Fit Pregnancy Club) right around when I found out I was pregnant. The timing was perfect.
How did you care for yourself while trying to conceive?
It didn't take long to conceive, and so I didn't alter much before finding out I was pregnant. I had been taking prenatal vitamins for years ahead of time and ate a pretty balanced and healthy diet already.
How did you care for your body while pregnant?
I became very conscious and deliberate with eating nourishing foods for each stage of fetal development. I read Mama Glow by Latham Thomas for each stage of pregnancy and specific foods and practices to incorporate. I got regular massages and acupuncture (weekly massages the last six weeks of pregnancy!). I was teaching several classes at FPC, so got my workouts in there and took yoga classes (typically not prenatal, but modified to my comfort). I took nightly baths with Epsom salts and coconut oil. I massaged so much oil into my skin that I must have used a gallon of coconut oil! I slowed everything down and tried to do what felt right for me in each phase of pregnancy.
What experiences shaped your understanding of conception and pregnancy?
Being a doula gave me so much inside knowledge and training, but also, at times, too much knowledge! I knew the risks of miscarriage at each trimester and just how common miscarriage is, so it was hard for me to relax into my pregnancy until well into the second trimester. I took so many pregnancy tests in the beginning to "make sure" I was still pregnant. It felt too surreal!
Tell us how you found out you were pregnant. We'd love details!
We had planned a trip to Greece, and I knew there would be lots of wine. I wanted to take a test before we left, so I Googled for the absolute earliest date a pregnancy test might detect HCG levels. I was doing my lactation counselor training that week and took the test early on the second morning before hopping into the shower. When I got out, I saw that the test was positive. I was totally shocked and remember thinking "WOW." I got ready and before running out the door, I woke my husband with a kiss on the cheek and a quiet "I gotta go. Love you. I'm pregnant." He blinked himself awake. Stunned. Surprised. And happy.
What have you learned as a result of trying to get pregnant and/or being pregnant?
I've learned so much. More than the technical knowledge, I've learned what an emotional journey pregnancy is. No classes, texts, or anecdotes can prepare you for your unique experience.
What's your wish for women who are trying to conceive?
Grace and unconditional support from those around you.
Anything else you'd like to share about your journey to parenthood?
Enjoy all of the things! Warm coffee, long naps, lingering over brunch with friends, yoga, all of the the things you do without thinking!