How to Safely Manage Pregnancy Symptoms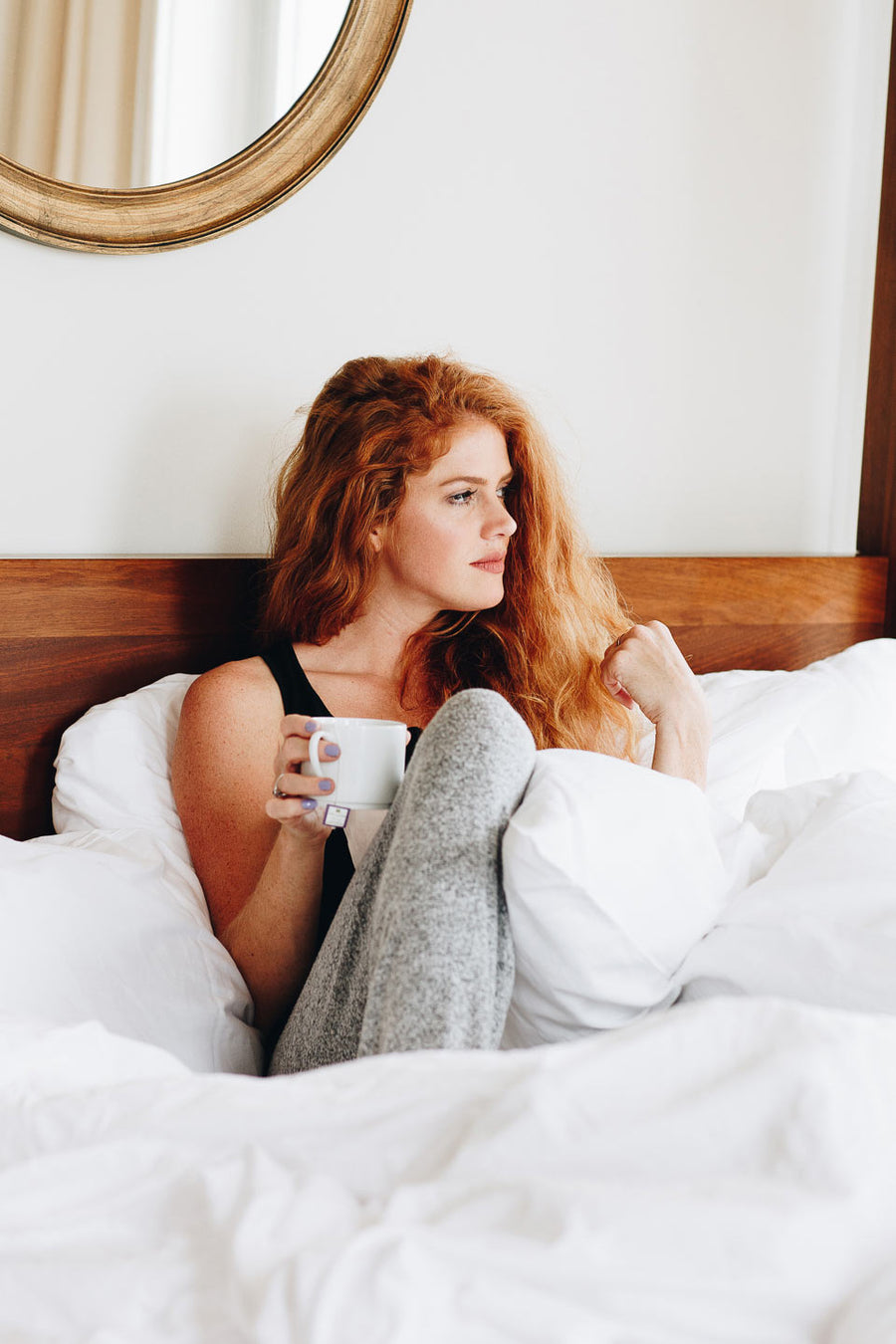 In this guide, OBGYN Dr. Kenosha Gleaton goes over how to safely manage the common symptoms that come along with being pregnant.
By OBGYN and fertility expert Dr. Kenosha Gleaton
Pregnancy is such an exciting time in life, but may come with a mess of symptoms like constipation and nausea. And a lowered immune system, due to pregnancy, often leaves you susceptible to illnesses like the cold and flu. But before you go to your medicine cabinet for your typical tinctures, remember that some medications may be unsafe for you and your baby. That's why we've put together this guide for treating pregnancy ailments safely. 
Aches and Pains During Pregnancy
As your uterus expands, you may feel aches and pains in your back, abdomen, groin area, and thighs. Many women also have backaches and pelvic bone pain due the pressure of the baby's head, increased weight, and loosening joints. Some pregnant women complain of pain that runs from the lower back, down the back of one leg, to the knee or foot. This is called sciatica. It is thought to occur when the uterus puts pressure on the sciatic nerve.
Solution
It may help to lie down, rest, and apply heat. Some commonly prescribed pain medications appear to be relatively safe to use during pregnancy. Acetaminophen (Tylenol) has demonstrated efficacy and safety at all stages of pregnancy when taken in a standard dose. However, Aspirins (Bayer, Excedrin) and Nonsalicylate NSAIDs (ibuprofen, Aleve) may affect the development of your baby and should be avoided. 
Talk to your doctor before taking pain relievers  and notify them if the pain does not get better.
Nausea and Morning Sickness During Pregnancy
Nausea is very common in early pregnancy. In the first trimester, hormone changes can cause nausea and vomiting. It's better known as "morning sickness," although it can occur at any time of day. The good news is morning sickness usually tapers off by the second trimester.
Solution
Treating nausea may be more about prevention. Choose "bland" foods that are easier to digest (cereal, crackers, toast, bananas, rice, applesauce) and avoid spicy, greasy, or fried foods that are harder to digest. Even if you don't have an appetite, an empty stomach could make nausea worse—so try to snack throughout the day. 
Try morning sickness tea or gummies! Natalist Nausea Relief Tea supports nausea and digestive relief—it's also caffeine free and organic. Anti-Nausea Gummies are formulated with pregnancy-safe ingredients designed to reduce nausea and vomiting. 
You should also drink plenty of fluids such as water, gatorade, and ginger ale. Keep a bottle or tumbler near you to make sure you're getting at least six to eight cups of fluids daily. 
When taking your prenatal vitamin, take it with a snack or right before bed. Read more about Prenatal Vitamins and Nausea.
Dizziness During Pregnancy
Many pregnant women complain of dizziness and lightheadedness throughout their pregnancies. Fainting is rare, but does happen even in some healthy pregnant women. There are many reasons for these symptoms. The growth of more blood vessels in early pregnancy, the pressure of the expanding uterus on blood vessels, and the body's increased need for food can all  make a pregnant woman feel lightheaded and dizzy.
Solution
It may help to avoid standing for too long and to stand up slowly. If feeling dizzy, lie on your left side and take deep breaths. Also, ensure you're consuming adequate calories and avoiding long spells between snacks or meals. Focus on increasing your hydration and call your doctor if you feel faint along with vaginal bleeding or abdominal pain.
Fatigue During Pregnancy
During your pregnancy, you might feel tired even after you've had a lot of sleep. Many women find they're exhausted in the first trimester. Don't worry, this is normal! This is your body's way of telling you that you need more rest. In the second trimester, tiredness is usually replaced with a feeling of wellbeing and energy. But in the third trimester, exhaustion often sets in again. As you get larger, sleeping may become more difficult. The baby's movements, bathroom runs, and an increase in the body's metabolism might interrupt or disturb your sleep. Leg cramping or restless leg syndrome can also interfere with a good night's sleep.
If you've struggled with insomnia before, you may have been prescribed sleep aids such as Ambien, Lunesta, or Sonata. However, the data regarding their safety in pregnancy is limited, and they should be avoided pregnancy. 
Solution
To give your body the best defense against fatigue, commit to taking a prenatal vitamin and iron supplement if needed. 
For a good night's rest, ensure you're practicing good sleep hygiene—avoiding digital devices just before or while in bed, avoiding artificial light, and allowing 30 minutes to clear your mind before bed. Sleep agents that are considered safe in pregnancy include Unisom and Magnesium. Our magnesium powder drink mix contains a blend of magnesium, calcium, and vitamin D3 to support relaxation and more restful sleep. 
Constipation During Pregnancy
Constipation is a normal, though frustrating, woe for many expectant women. Signs of constipation include having hard, dry stools, fewer than three bowel movements per week, and painful bowel movements. You'll know if you're constipated! 
Solution
Constipation occurs during pregnancy because higher levels of hormones can slow down digestion and relax muscles in the bowels. To help constipation: drink eight to ten glasses of water each day, avoid caffeine, and eat fiber-rich foods or try taking a fiber supplement! Talk to your doctor about pregnancy-safe supplements to support digestive health.
Heartburn During Pregnancy
Hormones and the pressure of the growing uterus cause indigestion and heartburn. Pregnancy hormones also slow down the muscles of the digestive tract. So food tends to move more slowly, and digestion is sluggish. Hormones also relax the valve that separates the esophagus from the stomach. This allows food and acids to come back up from the stomach to the esophagus. The food and acid causes the burning feeling of heartburn. As your baby gets bigger, the uterus pushes on the stomach making heartburn more common in later pregnancy.
Solution
To manage heartburn during pregnancy, eat slowly and try eating smaller, more frequent meals. Avoid greasy, fried, and spicy foods. Try not to eat or drink leading up to bedtime, and do not lie down right after meals.
Be careful when you take over-the-counter antacid medicines, and talk to your doctor first. Many of these medicines have ingredients like aspirin magnesium and sodium bicarbonate, which may not be safe. Tums, Rolaids, Mylanta, and Zantac are considered safe antacids, but  excessive use should be avoided. 
Hemorrhoids During Pregnancy
Hemorrhoids are swollen and bulging veins in the rectum that occur in up to 50% of pregnant women. They can cause itching, pain, and bleeding. They can happen as pregnancy blood volume increases greatly, causing veins to enlarge. The expanding uterus also puts pressure on the veins in the rectum. 
Solution
Hemorrhoids usually improve after delivery, but there are a few safe ways to help mitigate the problem. Drink lots of fluid, eat fiber-rich foods (or take a fiber supplement), and try not to strain with bowel movements. For an acutely painful hemorrhoid, apply topical Preparation H which contains an anti-inflammatory and ask your provider if topical lidocaine is an option for you.
Read more about Hemorrhoids and Pregnancy.
Swelling During Pregnancy
Swelling of the ankles, feet, and hands is an extremely common pregnancy symptom due to extra fluid in the body and the pressure from the growing uterus. The swelling tends to get worse closer to the due date and during hotter weather. 
Solution
To reduce swelling, drink eight to ten glasses of fluid daily (I know it sounds counterintuitive, but fluids will help improve blood circulation). Rest and elevate your feet, and avoid drinking caffeine or eating salty foods. You can also give Cooling Cream a try, made with evidence-backed ingredients to keep swelling down and refresh swollen feet and ankles. 
Call your doctor if your hands or feet swell suddenly or you rapidly gain weight—as it could be preeclampsia.
Pregnancy is a monumental step in life, but navigating the symptoms and side effects can be challenging. Don't be afraid to reach out and lean on your friends and family for support, and try to practice self-care when you can. You can even treat yourself to a pregnancy gift basket filled with thoughtfully curated pregnancy-safe items to pamper yourself during your pregnancy and help to alleviate some of your symptoms.
Four Tips for Managing Pregnancy Symptoms
Always consult your OBGYN. They will have the best advice for you given their knowledge of your medical history. 
Try the natural remedies first. Drinking more water, avoiding certain foods, and modifying your lifestyle should always be the first line of defense. 
If taking a supplement, make sure the manufacturer is GMP-certified. Read the label closely and look for warnings or pregnancy indications. 
Keep a record of any supplements you take.  
Learn more pregnancy insights from OBGYNS here.
Shop Products From This Article
Subscribe & Save $3.00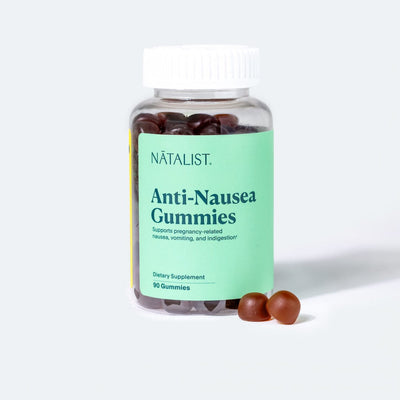 Extra 10% off your first delivery when you subscribe with code SEPT23
$32