Is Gestational Diabetes Genetic?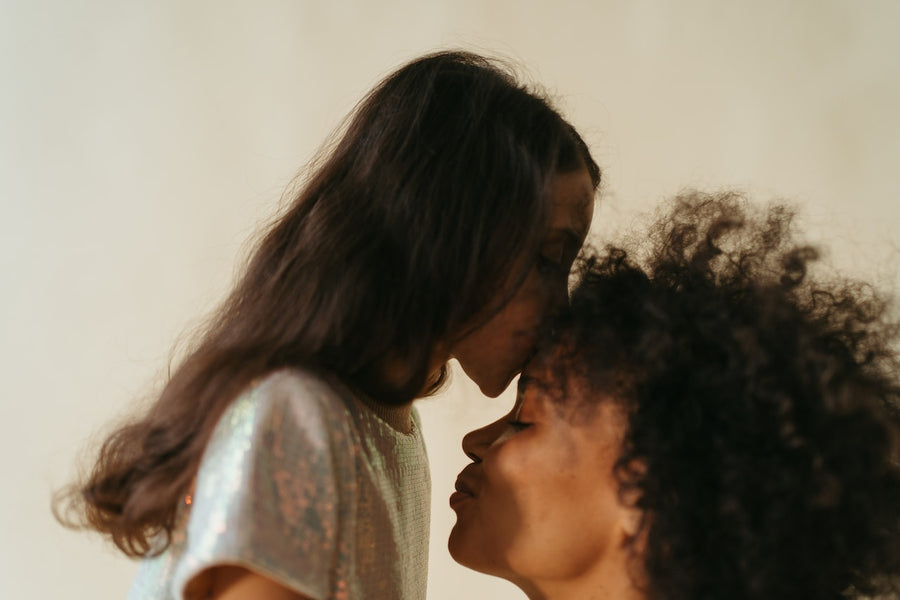 By OBGYN Dr. Kenosha Gleaton
What is Gestational Diabetes?
Gestational diabetes (GD) is a type of diabetes that occurs in some pregnant people who aren't already living with diabetes. [1] GD is estimated to impact up to 10% of pregnancies in the United States and most often develops around the 24th week of pregnancy. [1] Those that do develop gestational diabetes are at an increased risk of both fetal and maternal health complications. GD can be managed with dietary and lifestyle changes as well as medications, and typically blood sugar levels will return to normal after childbirth. [1] 
What Causes Gestational Diabetes?
Much like other types of diabetes, GD is associated with how the body uses glucose (sugar). Insulin is a hormone made by the pancreas that allows the body to use glucose as energy. Insulin resistance is a condition that occurs when the body is unable to use insulin effectively, increasing the need for insulin. [2] Insulin resistance is common during late pregnancy and many people will be able to produce enough insulin to overcome resistance. Those that cannot produce enough insulin develop gestational diabetes.  [1-2]
Does Gestational Diabetes Go Away?
For many people with gestational diabetes, the condition will go away soon after giving birth. In cases when GD does not resolve, the diabetes is classified as type 2 diabetes. [3] Even though GD does go away on its own sometimes, about half of those with GD will develop type 2 diabetes later in life. [3] Many healthcare providers recommend regular exercise, a healthy diet, and having your blood sugar checked every few years to prevent or catch diabetes early on. [3] Learn about treating and preventing gestational diabetes. 
What Are Genetic Conditions?
Genetic disorders or conditions are diseases that may be caused entirely or in part by a change in DNA sequence. [4] Genetic disorders can be caused by a change or mutation in one gene, multiple genes, damage to chromosomes, or a combination of factors. Some genetic conditions are inherited from parents and may be present at birth, while other conditions are caused by acquired mutations that occur during someone's life. [4] Some examples of genetic conditions include [5]:
Down syndrome
Migraine headaches
Cancer (in most cases)
Coronary artery disease
Late-onset Alzheimer's disease
Spina bifida
Cystic fibrosis
Sickle cell disease
And many other conditions, including some rare genetic disorders. 

Is Gestational Diabetes Genetic?
So is gestational diabetes tied to genetics? In part, yes. Research shows that type 2 diabetes and gestational diabetes share both genetic and non-genetic risk factors. [6] There is also evidence that a family history of diabetes is likely to increase someone's chance of developing GD. [6] Many researchers believe that type 2 diabetes and gestational diabetes share some underlying genes. [7] We have known for some time that diabetes has a genetic component to it, specifically type 2 diabetes. [8] In order for someone to have either type 1 or type 2 diabetes, they must have inherited a susceptibility gene and faced some sort of trigger in their environment. [7-8] Research tends to suggest that the case for GD is the same- there is an inherited component, as well as lifestyle factors and potential environmental triggers that will cause the disease to develop. [9-10] 
Are There Screenings I Can Do Before Pregnancy?
There are many screening options available to the general public if someone is interested in their diabetes risk. Examples of these screenings include a fasting blood sugar test, A1C test, or glucose tolerance test. [11] These can be helpful tools for determining if someone has prediabetes, diabetes, or a normal blood sugar level. Research shows that pre-pregnancy screenings aren't effective in determining if someone will develop GD during pregnancy. In fact, screenings too early can actually give inaccurate results. In the United States, most people will be tested between 24 and 28 weeks of pregnancy. [1,11] 
If you aren't pregnant but are concerned about your blood sugar levels, you should speak to your healthcare provider about a diabetes screening. Having prediabetes is a risk factor for GD, so it can be helpful to know where you stand prior to getting pregnant. Fortunately there are steps you can take to reverse prediabetes and lower blood sugar. 
How to Reduce Your Risk of Gestational Diabetes
There are no guaranteed ways to prevent gestational diabetes, but there are some things you can do to potentially lower your risk. Certain healthy habits can not only lower your risk of gestational diabetes but type 2 diabetes as well. Some basic steps you can take include [2]:
Change your diet: Opt for healthy foods such as fruits, vegetables, and whole grains that are high in fiber and low in fat and calories. Limit or avoid fatty foods, simple carbohydrates, processed foods, and other unhealthy options. 
Maintain a healthy weight: It's normal to gain weight during pregnancy, but you should still stay within healthy limits. Speak to your healthcare provider about how much weight you should be gaining during pregnancy, or what weight you should strive for when trying to conceive. 
Consider supplements: Research is still limited, but some studies have found an association between vitamin D and inositol supplements and lowering the risk of gestational diabetes. Together, vitamin D and inositol work to lower fasting blood glucose levels and decrease insulin resistance. [12-13] 
Stay active: Physical activity does wonders for the body both before, during, and after pregnancy. With your healthcare provider's approval, aim for about 30 minutes of moderate activity most days of the week. 
Support Your Pregnancy With Natalist Products
To summarize, we know that type 1, type 2, and gestational diabetes all have genetic links and are caused by a combination of genetics and environmental factors. While GD can go away on its own, it may also lead to type 2 diabetes in about 50% of people. If you're concerned about your risk for diabetes, speak to your healthcare provider about your screening options. You can decrease your risk of gestational diabetes by adopting healthy habits like maintaining a healthy weight, eating a balanced diet, and staying active.  Some research also suggests that supplementing with myoinositol or vitamin D can lower your risk of GD. Shop Natalist supplements or browse other pregnancy-safe products on the Natalist website. 
References:
Gestational Diabetes. CDC U.S. Department of Health & Human Services. December 2022. URL. 
Gestational Diabetes. Mayo Clinic. April 2022. URL. 
Gestational. CDC. July 2022. URL. 
Genetic Disorders. National Human Genome Research Institute. May 2018. URL. 
Genetic Disorders. Cleveland Clinic. August 2021. URL. 
Natalia Pervjakova and others, Multi-ancestry genome-wide association study of gestational diabetes mellitus highlights genetic links with type 2 diabetes, Human Molecular Genetics, Volume 31, Issue 19, 1 October 2022, Pages 3377–3391, https://doi.org/10.1093/hmg/ddac050
Dean L, McEntyre J. The Genetic Landscape of Diabetes [Internet]. Bethesda (MD): National Center for Biotechnology Information (US); 2004. Chapter 5, Gestational Diabetes. 2004 Jul 7. Available from: https://www.ncbi.nlm.nih.gov/books/NBK1668/
Learn the Genetics of Diabetes. American Diabetes Association. Accessed August 2023. URL. 
Preston, E.V., Eberle, C., Brown, F.M. et al. Climate factors and gestational diabetes mellitus risk – a systematic review. Environ Health 19, 112 (2020). https://doi.org/10.1186/s12940-020-00668-w
Dalfrà MG, Burlina S, Del Vescovo GG, Lapolla A. Genetics and Epigenetics: New Insight on Gestational Diabetes Mellitus. Front Endocrinol (Lausanne). 2020;11:602477. Published 2020 Dec 1. doi:10.3389/fendo.2020.602477
Vasavada A, Taub LFM. Diabetes Mellitus Screening. [Updated 2022 Oct 31]. In: StatPearls [Internet]. Treasure Island (FL): StatPearls Publishing; 2023 Jan-. Available from: https://www.ncbi.nlm.nih.gov/books/NBK554615/
Mashayekh-Amiri, S., Mohammad-Alizadeh-Charandabi, S., Abdolalipour, S. et al. Myo-inositol supplementation for prevention of gestational diabetes mellitus in overweight and obese pregnant women: a systematic review and meta-analysis. Diabetol Metab Syndr 14, 93 (2022). https://doi.org/10.1186/s13098-022-00862-5
Ibrahim I, Bashir M, Singh P, Al Khodor S, Abdullahi H. The Impact of Nutritional Supplementation During Pregnancy on the Incidence of Gestational Diabetes and Glycaemia Control. Front Nutr. 2022;9:867099. Published 2022 Apr 8. doi:10.3389/fnut.2022.867099
Shop Products From This Article