Laparoscopy for Endometriosis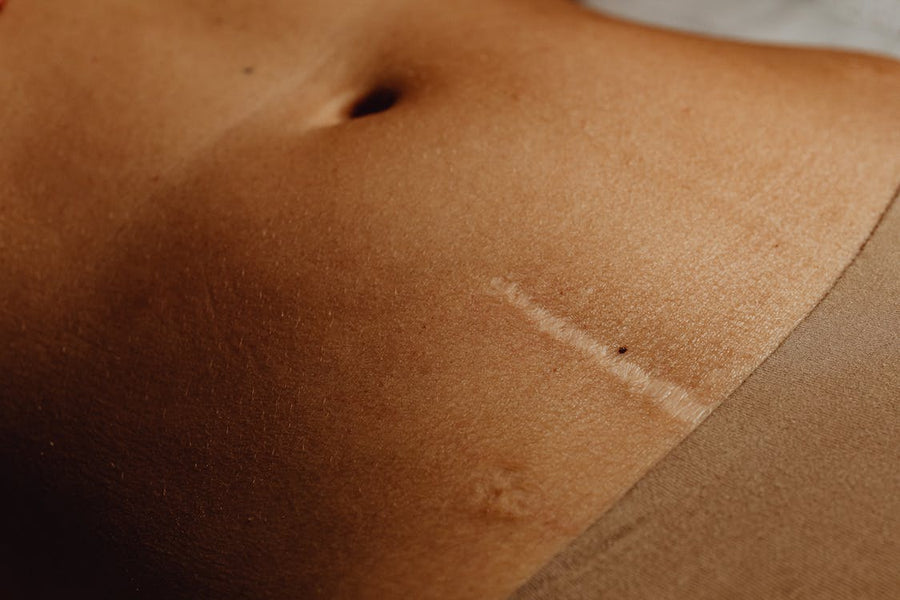 What is Laparoscopy?
Laparoscopy is a surgery used to diagnose and treat various health conditions, including endometriosis, fibroids, ectopic pregnancy, and others. [1] A laparoscopy procedure involves making small cuts in the body in order to insert special instruments, such as a laparoscope. [1] A laparoscope is a long and slender device with a camera attached to it. This allows the healthcare provider to view the organs or tissues impacted without the need for open surgery. Laparoscopy is usually performed with general anesthesia, meaning the patient is unconscious. [1-2] Read more about fibroid treatment options. 
Who Can Benefit From Laparoscopy?
Laparoscopy may be a useful procedure for diagnosing, treating, or collecting samples without having to make large incisions. [2] Sometimes it may be necessary for a healthcare provider to get a better look at the inside of the body to understand what's going on, especially if imaging tests aren't providing enough information. A laparoscopy may help to identify the cause of pain or illness, examine a mass, diagnose certain conditions, etc. [2] Some people may also turn to laparoscopy if they aren't getting relief through medications or other treatments, are experiencing severe or chronic pain, concurring problems, and so on. [1-3] 
Advantages of Laparoscopy
Laparoscopy is a minimally invasive procedure compared to other surgeries, providing benefits such as [1]:
Less pain
Smaller incision(s)
Shorter recovery period
Decreased risk of infection
Not only is laparoscopy a safe and minimally invasive surgery, but it also gives healthcare providers an opportunity to see exactly what is happening inside the body, leading to accurate diagnoses and potentially improving treatment plans. [1-2] 
Laparoscopy for Endometriosis
In case you need a reminder, endometriosis is a condition characterized by the growth of uterine (endometrial) tissue outside of the uterus. [4] Tissue can grow elsewhere in the abdominal cavity, sometimes growing on the ovaries, fallopian tubes, and pelvic tissue. Endometriosis commonly leads to painful menstrual cycles, abnormal bleeding, painful sex, and other symptoms. [4] Endometriosis can also make it difficult for people to get pregnant. 
Laparoscopy is sometimes used to confirm or treat endometriosis. [3] Typically a healthcare provider will make a small incision in the abdomen in order to insert the laparoscope inside the body and identify any endometrial tissue. Special tools can also be inserted through the incision(s) in order to remove any endometrial tissue. Once all the tissue has been removed, the tools will be removed from the body and the small incisions will be closed. 
Laparoscopy can provide symptom relief from endometriosis, although it may not be a permanent solution. [3] Learn about Self-Care Tips for Endometriosis
Can I Get Pregnant After a Laparoscopy for Endometriosis?
While there are some potential risks and complications of laparoscopy, it is thought to improve fertility outcomes for some people. [3] If endometriosis is making it difficult for you to get pregnant, laparoscopy can help remove endometrial tissue and improve your chances of conceiving. A study found that the pregnancy rate following surgery was higher for those with stages I, II, and III, and lower for those with stage IV endometriosis. [5] Overall, the pregnancy rate one year after laparoscopic surgery was 41.9%. Surgical excision of endometriosis is the first-line recommendation for those attempting to conceive. [6] If conception doesn't occur after one laparoscopy, assisted reproduction is recommended before a repeat surgery. [6] If you are hoping to conceive soon and are considering laparoscopy, speak to your healthcare provider about your family planning goals and any risks or complications you need to be aware of. 
Preparing for Laparoscopic Surgery
Typically you will be advised to avoid eating or drinking anything on the day of your surgery. It's often recommended that patients wear loose clothing to the hospital, as swelling, tenderness, and cramping are expected. [2-3] You will need someone to take you home after the procedure, and you should expect to feel drowsy for a while after the procedure. Keep in mind that these are all general recommendations and your healthcare provider will give you more specific instructions. 
Recovery
Recovering after laparoscopy is usually a fairly quick process. It's common for patients to feel tired, sore, or uncomfortable for a few days. [1-3] You may also have a sore throat as a result of the breathing tube used during surgery. Your healthcare provider will give you more specific instructions for your recovery period, but most minor procedures allow patients to resume regular activities after a week or so. [1-3] Symptoms that should be discussed with a healthcare provider include a fever, severe or worsening pain, heavy bleeding, and redness or discharge from the incision. [1] 
Does Endometriosis Return After Surgery?
An important caveat of endometriosis surgery is that it may not provide permanent relief. The hormones that stimulate endometriosis are still present in the body and could cause endometriosis to grow back or symptoms to return. [3] If you are having surgery with the goal of becoming pregnant, you should speak to your healthcare provider about the appropriate timeframe. It's best to have the procedure when you are hoping to conceive within a year, otherwise, there is a greater chance of the endometrial tissue growing back. [3,5,6] 
Potential Risks and Complications
Endometriosis laparoscopy is considered to be a safe procedure, however, there are potential risks and complications to be aware of [2-3]:
Infection
Inflammation of the abdominal wall
Bleeding
Injury to organs and blood vessels
Blood clotting
Fistula
To Summarize
Laparoscopy is a surgical procedure that can be used to diagnose or treat many different conditions, including endometriosis. Endometriosis is a condition that involves endometrial tissue growing outside of the uterus, sometimes causing pain, abnormal bleeding, and infertility. By making a small incision in the abdomen and inserting various tools to identify and remove endometrial tissue, laparoscopy can provide pain relief and may potentially improve fertility outcomes. Laparoscopy is not always a permanent solution but has been shown to be effective at removing tissue and improving symptoms. If you are interested in hearing more about treating endometriosis, speak to your healthcare provider. 
Natalist is here to support you through every step of your reproductive journey. Shop self-care products, supplements, tests, and more, or check out the Natalist blog for more information.  
References:
Laparoscopy. FAQ061.  American College of Obstetricians and Gynecologists. December 2022. URL. 
Laparoscopy. Cleveland Clinic. November 24 2020. URL. 
Endometriosis Surgery. Cleveland Clinic. September 13 2022. URL. 
Endometriosis. Mayo Clinic. July 24 2018. URL. 
Lee HJ, Lee JE, Ku SY, et al. Natural conception rate following laparoscopic surgery in infertile women with endometriosis. Clin Exp Reprod Med. 2013;40(1):29-32. doi:10.5653/cerm.2013.40.1.29
Rizk B, Turki R, Lotfy H, et al. Surgery for endometriosis-associated infertility: do we exaggerate the magnitude of effect?. Facts Views Vis Obgyn. 2015;7(2):109-118.
Shop Products From This Article