Dr. Aimee Eyvazzadeh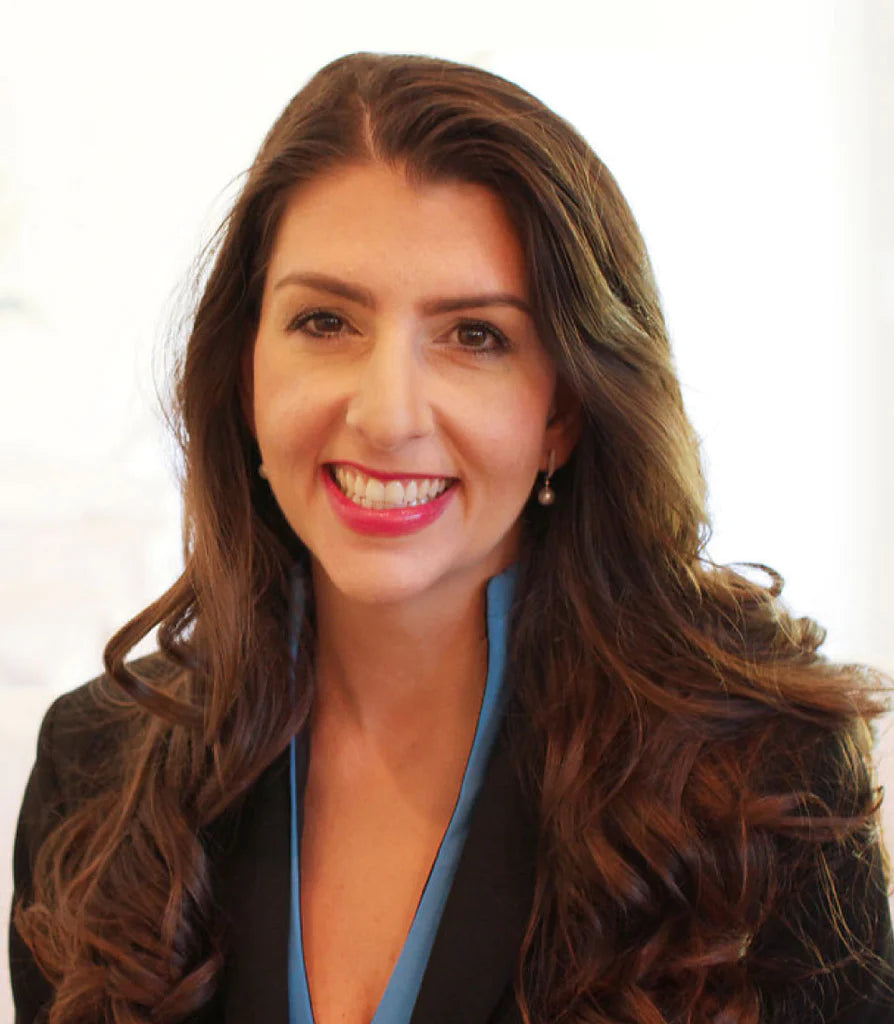 Professional Experience
Dr. Aimee Eyvazzadeh is a fertility specialist with her own practice in the San Francisco Bay Area. She specializes in IVF and has vast experience helping women over 35 realize their dreams of becoming a mother. You can follow Dr. Aimee on Instagram @eggwhisperer and learn more on draimee.org.
Education
University of Michigan
Harvard Medical School
UCLA School of Medicine
Dr. Aimee graduated from UCLA School of Medicine and completed her residency in Obstetrics & Gynecology at Harvard Medical School. She also completed a fellowship in Reproductive Endocrinology & Infertility and holds a Masters in Public Health Management and Policy from the University of Michigan. 
Credentials and Certifications
Doctor of Medicine
Master of Public Health Management and Policy
Reproductive Endocrinology & Infertility Fellowship
Professional Affiliations
Fellow of the American College of Obstetrics and Gynecology
Dr. Aimee has her own practice in the San Francisco Bay Area
Dr. Aimee has a weekly Egg Whisperer Show and podcast
Q&A with Dr. Aimee Eyvazzadeh
When did you know you wanted to specialize in fertility medicine?
I went into fertility medicine to help people with miscarriages because of the experiences my mother had when I was young. I used to sit in bed, listening to her cry in the middle of the night because she had a pregnancy that stopped growing. I said to myself in middle school, "I'm going to dedicate my life to helping people who are going through what she's going through right now."
We're just not doing enough for women who experience pregnancies that miscarry. I'd like to start a miscarriage revolution and change what we do for a woman when she has this horrible experience. There is so much to learn from a miscarriage. That pregnancy can teach you what you should be doing in the future to help prepare for pregnancy.
What is your most memorable moment from medical school, residency, or fellowship?
As an intern, one of my patients named their baby Aimee after I delivered her. There are two babies now, children with my name. I expect them to become fertility doctors too!
You're a mom to four children. What was your journey to parenthood like?
My journey to parenthood started at the age of 32. I checked my levels and monitored them over the years, and after each pregnancy, I would check and learn about my body and what my chances were for pregnancy. My last pregnancy was at the age of 40. I often get asked if I used ART to conceive, and I will say that, while my family members had difficulty conceiving, I did not. I experienced their struggles as if they were my own.
What are the values you strive to instill in your children?
What did you do today to make someone else feel better? This is something we ask our children often. My motto and mantra has and will always be: "What can I do for you, how can I help you, what do you need?" I practice what I preach in my medical practice taking care of fertility patients—my patients will definitely tell you that. I hope this practice of doing good in this world rubs off on them. I think it does! We watch their phones and social media like a hawk, and the things we see them say to their friends are quite adorable. I want to leave this world a better place for fertility patients. I want my children to strive in their own special way to do the same. 
On the challenging days, what keeps you going? Where do you find inspiration?
My life purpose is to bring hope, positivity, and love where it may seem lost. Infertility can wreak havoc on someone's spirit. It's emotional. Yet talking about it can be taboo. Like a secret. I want fertility to be freely talked about, something we understand and know that we can do something about. And I want people to know that there is a creative solution for them—regardless of where they are in their fertility journeys.
If there was just one thing you could impart on people as they embark on fertility treatments, what would it be?
Too many people come to me today unaware that fertility significantly declines with age and that they could have gotten ahead of the curve with better information earlier in their lives. We're not going to stop time. We're not going to prevent societal shifts in terms of people wanting to have kids later in life. But we can help more people get access to data on their fertility and to take action based on what they learn.  
What's your favorite Natalist product?
The Lube because it makes sperm sparkle. ✨