Dr. Dana McQueen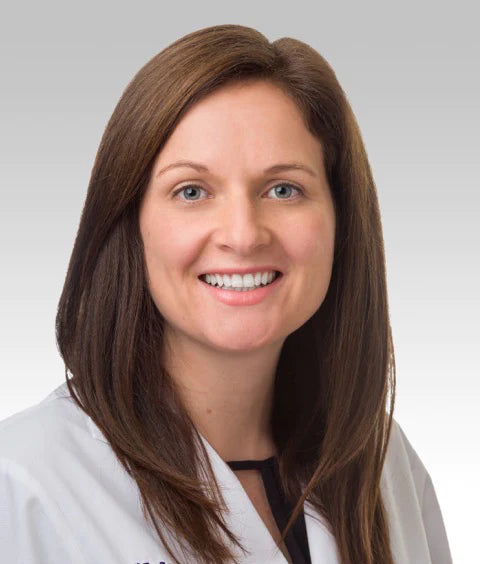 Professional Experience
Dana McQueen, MD, REI, MAS received her medical degree from the University of California, Irvine, completed her residency in Obstetrics and Gynecology at the University of Chicago, completed a one year Fellowship in Recurrent Pregnancy Loss at the University of Illinois, received a MAS (Masters of Advanced Studies) in Clinical Research from University of California, San Diego, and completed a fellowship at Northwestern University Feinberg School of Medicine in Reproductive Endocrinology and Infertility. You can follow her on Instagram @drdanamcqueen.
Education
University of California, San Diego
University of California, Irvine
University of Chicago
University of Illinois
Northwestern University 
Credentials and Certifications
Reproductive Endocrinology and Infertility (REI) Fellow
Doctor of Medicine
Board-certified OBGYN
Clinical Research MAS
Q&A with Dr. Dana McQueen
When did you know you wanted to go into medicine? How did you decide to specialize in reproductive medicine?
I decided to go into medicine during a clinical research internship in college. After a summer working in the hospital, I was hooked. I loved that it combined my love of science with a chance to form long lasting relationships with patients. 
We truly have the best job: growing families! We are trusted confidants during some of our patients hardest moments, but we also get to share their joy with each success. I can't imagine a more rewarding career.
Tell us about your medical training (med school, residency, fellowship) and your experience while in the thick of it.
After undergraduate at UC Berkeley, I went to UC Irvine for medical school and UC San Diego for a Masters in clinical research. My husband and I then moved to Chicago for residency at University of Chicago. Following residency, I had the opportunity to do a one year fellowship in Recurrent Pregnancy Loss with one of the leaders in the field, Dr. Mary Stephenson. Afterwards, I joined Northwestern University for a three year fellowship in Reproductive Endocrinology and Infertility. 
I was lucky to meet my husband during college (also pre-med) and so had a built-in study partner for medical school, residency, and fellowship! Being a two doctor household has its challenges, but it has been amazing to share the journey. 
What is your most impactful memory from practicing medicine thus far?
Delivering a baby for the first time was probably my most impactful memory from practicing medicine. Seeing the excitement on the mother's face as I handed her the baby was something I'll never forget. 
Are you a parent? If so, what was your journey to parenthood like?
I am the proud mama to a sweet little girl and am expecting a boy in June. My journey to parenthood was complicated by miscarriage, retained pregnancy tissue, and multiple surgeries to correct asherman's syndrome (scar in the uterus). I am so thankful for the doctors I have had along the way! 
On the challenging days, what keeps you going? Where do you find inspiration?
I find inspiration in my patients! They are some of the most resilient, motivated, and courageous women! Their motivation to be successful drives me to find a way to make it happen! 
What is your ideal way to relax and unwind?
While I should say my Peloton (New Years resolution!), I actually unwind by being with my family, preparing and enjoying a good meal, and getting outdoors! I also enjoy practicing mindfulness and use mindfulness meditation to help me relax from especially stressful days.  
If there was just one thing you could impart on women and/or men as they begin trying to become parents, what would it be?
You've got this! There are a lot of new challenges that you'll face, but you and your doctor are a team. Remember, we've been down this path before so don't hesitate to ask us questions and let us help you navigate the road to parenthood!
Articles Authored