Dr. Meera Shah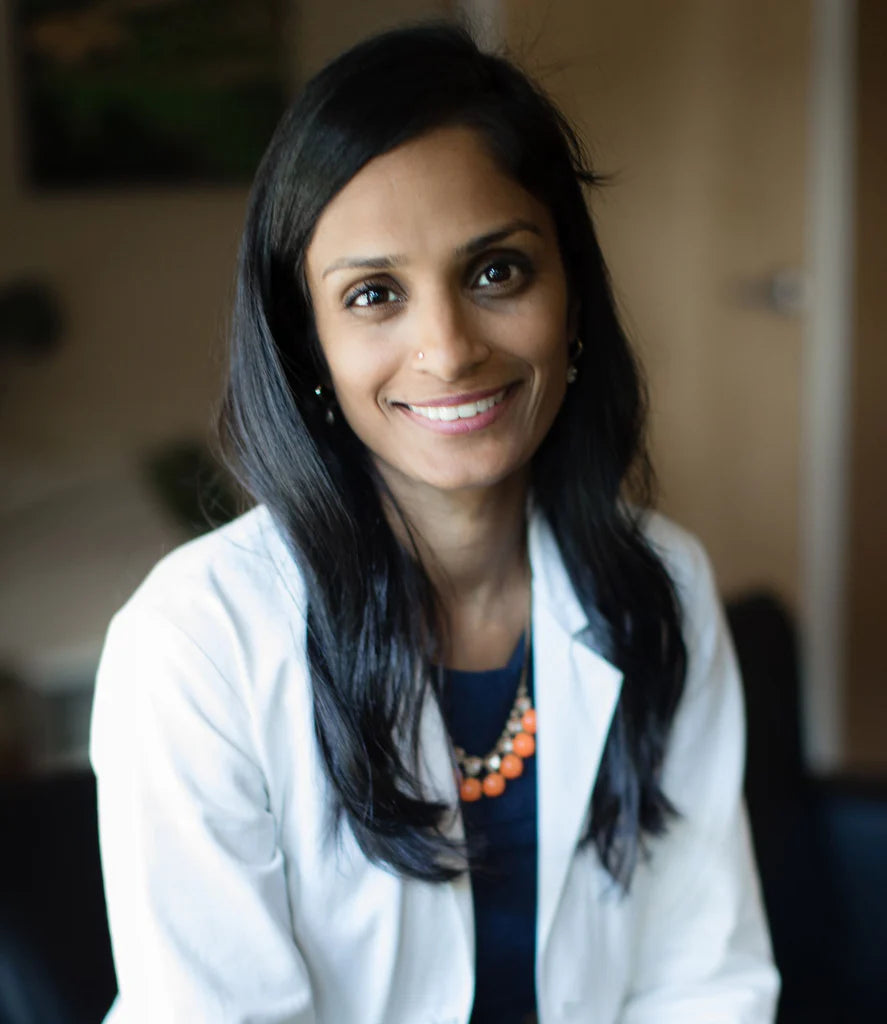 Professional Experience
Dr. Meera Shah is a board-certified reproductive endocrinologist and infertility specialist at Nova IVF in Mountain View, CA. She attended Stanford Medical School and completed her residency training in Obstetrics and Gynecology at UC-San Francisco. She returned to Stanford for her Reproductive Endocrinology and Infertility fellowship. You can follow her on Instagram at @dr_meerashah or on Twitter at @meerashahMD.
Education
Stanford University
University of California, Berkeley
University of California, San Francisco
Credentials and Certifications
Board certified REI and OBGYN
Doctor of Medicine
Bachelor's Degree in Molecular Biology
Q&A with Dr. Meera Shah
Share a little about yourself—the things we wouldn't learn from simply reading your professional bio.
As the first doctor in my family, I had little guidance and struggled to find a specialization in medicine to fall in love with. As a medical student, I was excited with anything new and challenging. I eventually gravitated to women's health and took a leap of faith to apply to Ob/gyn residency programs. In residency, I realized that the field was too broad for me, and I sought to become a subspecialist. Reproductive endocrinology and infertility was my perfect match—it was cerebral, dynamic, procedural, and of course incredibly gratifying. But it was not until I struggled with my own path to parenthood that I realized this was my true calling. After suffering multiple miscarriages before and between my two successful pregnancies, I understood that helping couples during this very vulnerable time in their life was my life passion. These experiences have had a profound impact on me, allowing me to become a more empathetic healer who can deeply connect with patients on their journey to parenthood.
What is your most impactful memory from practicing medicine thus far?
Every single time I listen to a heartbeat on a pregnancy ultrasound, I marvel at the advancements in science and medicine that allowed this moment to happen. One of the applications of IVF is to prevent transmission of inheritable diseases, such as cystic fibrosis and spinal muscular atrophy through genetic testing of embryos prior to implantation. Helping to build healthy families through this technology is an incredibly gratifying aspect of my field.
If you are a parent, what are the values you strive to instill in your child/children?
I have two young boys, ages 2 and 4. I strive to teach them kindness, altruism, and honesty—mostly through example. My husband and I very conscientiously chose to raise a family in a very ethnically and ideologically diverse part of the country, where our children will learn to be open-minded and accepting of different cultures and beliefs.
Do you prefer podcasts or books? And of the one that you prefer, what is a show or title that you recommend?
I love podcasts! Some of my favorites are: Ted Talks Daily, Hidden Brain, This American Life, and Oprah's Super Soul Conversations.
On the challenging days, what keeps you going? Where do you find inspiration?
I keep a journal of my most memorable patients and experiences in medicine in my desk at work. This folder also contains thank you notes, birth announcements, and copies of memorable emails from coworkers and colleagues. On tough days, I'll read through these and will immediately feel uplifted and recharged. Self care is also essential in medicine. Every year, I take a trip without my kids to reflect on the successes and challenges of the past year. This gives me the motivation to keep going.
What is your ideal way to relax and unwind?
This is really hard for me, since I am wired to always be on the go! I love a good glass of Pinot Noir, a night out dancing, or a hike to one of our beautiful parts of the Bay Area.
If there was just one thing you could impart on women and/or men as they begin trying to become parents, what would it be?
Understand and appreciate that the road to parenthood is rarely a straight path—many factors are out of your control. Take control over what you can—like being proactive about learning about your fertility potential and how to best achieve your family planning goals. When things don't go as planned, seek answers and help from the experts. Also, build of a tribe of people who will support you through this journey.
Articles Authored