Molly Knauer on a Pleasant Surprise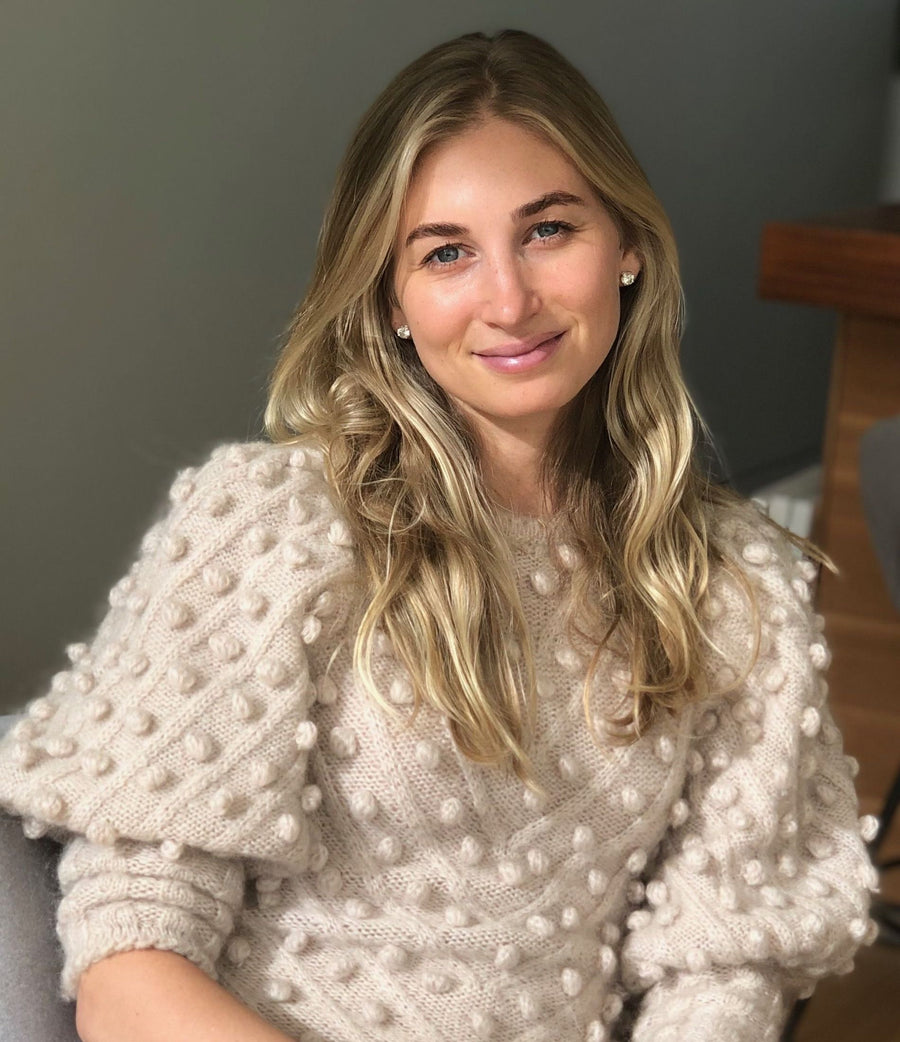 Tell us a little about yourself.
I am a registered dietitian with my masters in clinical nutrition. I work in the private practice setting as well as consult with brands in the beauty, food, and wellness space. I am the mom of a nine month old daughter, Maxie!
You follow me on Instagram @mollysbest or learn more at mollys-best.com.
What was your journey to parenthood like?
Maxie came as a pleasant surprise! I was six months into being engaged and planning our wedding when I found out I was pregnant. We were definitely not trying, but when I got the news, it felt totally right. I have never been one to follow the conventional path!
What was happening in your life when you decided to start your family?
I was in the midst of planning my wedding!
How did you care for yourself while trying to conceive?
I didn't give it much thought as we weren't trying, but I have always eaten a healthy, well-rounded diet, exercised frequently, and tried to manage my stress through yoga.
How did you care for your body while pregnant?
I took my prenatal vitamins, continued exercising regularly, and ate healthy. I indulged when I wanted to, but took even more care than usual to make sure I was getting plenty of vegetables and healthy fats.
🌟 Shop the Natalist Prenatal for her ⟶
What experiences shaped your understanding of conception and pregnancy?
I think I actually had very little understanding of conception. I decided to go off of birth control after ten years of being on it because girlfriends scared me that it would take forever to get pregnant. Little did I know I would get pregnant so quickly! I was one of the first of my close friends to get pregnant, but the women I did know with children had such varied journeys to conception that I didn't know what was in store for me!
Tell us how you found out you were pregnant. We'd love details!
I never had a regular period when I was on birth control, and after going off of it, my period had really just returned. After two months of getting my period at the same time, I didn't get it that third month. I figured my body was still regulating and went about my normal routine. After being about two weeks late, I decided to take a pregnancy test. No part of me thought I would actually be pregnant! I was so shocked when the results showed up positive! I was in the middle of planning my wedding, and my first thought was this isn't the right time. I didn't tell a soul, not even my husband for 24 hours, so that I could sit with the information and decide how I felt. I took a walk by myself and couldn't stop smiling. I was so excited! I ran home to tell my husband, and he was so excited as well!
What have you learned as a result of trying to get pregnant and/or being pregnant?
No two journeys are the same! Don't compare yourself to anyone as your journey will be unique to you. 
What's your wish for women who are trying to conceive?
I actually feel like all the typical words of wisdom like "it will happen when the time is right" and "try to take the focus off of conceiving" are very bothersome to those who aren't getting pregnant as quickly as they hoped, so I actually think the best advice is don't give any unless asked, and be sympathetic to others as you never know what they are going through!
Anything else you'd like to share about your journey to parenthood?
I read a ton of books, but now that I am in the thick of parenting, I truly think it all comes down to instincts and listening to your gut. Sure, it's helpful to read about different strategies, and I'm sure it will be more helpful when it comes to disciplining toddlers or communicating effectively with teenagers, but I think it is about being as present as possible and loving. In the beginning anyways, as that is all I know!