Progesterone Levels After Ovulation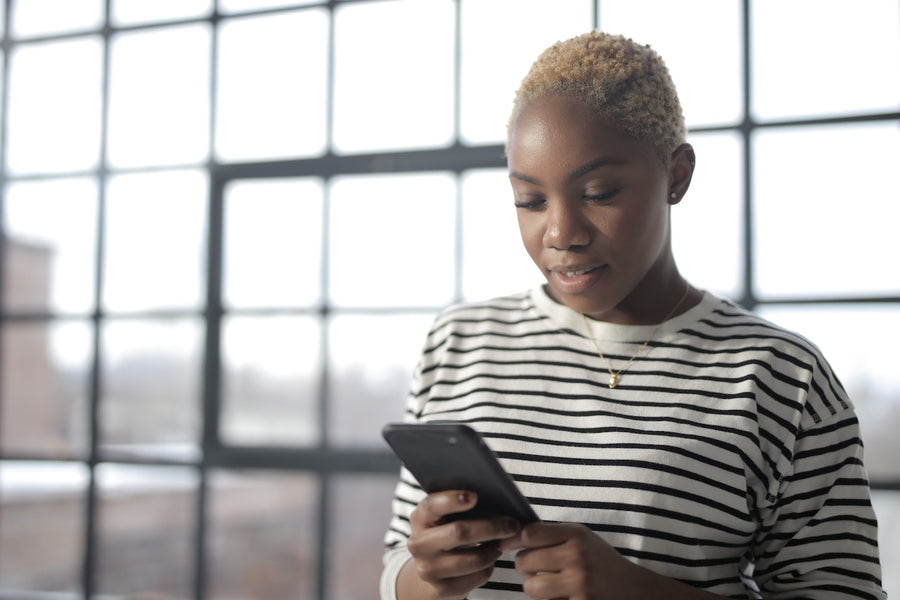 By OBGYN Dr. Kenosha Gleaton
Attempting to track ovulation can be a confusing process no matter your fertility goals or how regular your cycle may seem. Today we're going to break down what PdG is, why some people test PdG levels, and how this relates to ovulation. 
Ovulation Hormones
If you've been tracking ovulation or reading about ovulation for some time, you may already know that luteinizing hormone (LH) and follicle-stimulating hormone (FSH) are a big part of the conversation. FSH is the hormone responsible for growing and maturing eggs in the ovaries. When LH rises, the body allows a mature egg to rupture from the follicle and travel through the fallopian tube. [1] Ovulation tests will detect LH levels in the blood, giving someone a better idea of when they are actually ovulating. [1] After ovulation occurs, progesterone levels begin to rise for a few days to prepare the uterus for a fertilized egg and pregnancy. [1] Calculate your ovulation online → 
What Is PdG?
PdG is short for pregnanediol glucuronide, which is a form of progesterone found in the urine. [2] Progesterone is a hormone released by the ovary after ovulation occurs in order to prepare the body for a potential pregnancy. [1] Progesterone is also a vital hormone during pregnancy and is responsible for maintaining a viable uterus, stimulating the growth of breast tissue, and more. [1] Some tests will measure PdG levels in urine in order to confirm if ovulation has occurred. [2] 
What Progesterone Level Confirms Ovulation?
Progesterone levels can vary depending on someone's age, menstrual cycle, pregnancy, or other factors. [3] If you are hoping to confirm ovulation using a PdG test, you may be wondering what exactly the test will be measuring. As mentioned already, PdG is just a marker of progesterone that can be measured in your urine. In many cases, a PdG level of 5μg/mL or higher can confirm ovulation in a majority of cycles. [4] This threshold can change depending on the type of PdG test you're taking and who manufactured it. [2-4] If testing serum progesterone levels in the blood, the normal range seen after ovulation is 2 to 25 ng/mL. [3] 
What Can Cause Abnormal PdG Levels?
Certain conditions may impact progesterone levels and can range from having hypogonadism (low levels of female hormones), to having a tumor or molar pregnancy. [3] If you do get a hormone test done and find that your number falls outside of the expected range, speak to your healthcare provider about what that could mean. Shop the Everlywell Women's Health Test to measure 11 key biomarkers. 
LH vs PdG for Ovulation Testing
So what is better- testing LH or testing PdG? While both of these tests can give you some insight into ovulation, they do provide different information. LH tests (aka the majority of ovulation test kits) will yield a positive result when LH levels are high, which should signify that ovulation is occurring. [1] However, it is possible for some people to have an LH surge and still have a cycle where they don't ovulate, known as an anovulatory cycle. [5-6] This is known as luteinized unruptured follicle (LUF) syndrome and is seen in about 10% of cycles of fertile people assigned female at birth (AFAB), and may be higher in infertile AFAB individuals. [5] 
PdG testing differs from LH testing, as normal PdG levels signify in most cases that ovulation did indeed occur. In people with LUF cycles, progesterone levels will typically be lower than average. [6] 
So, deciding which test to take (or both) is really up to you and your healthcare provider. If you have no reason to believe that you have anovulatory cycles and you haven't been battling infertility, using only LH tests can be a useful tool to help you narrow down your fertile window and get a sense of when you ovulate every month. [1] If you have been having a difficult time trying to conceive, testing PdG levels as well as taking LH tests may be useful for confirming ovulation. [2-5] If you have any questions or concerns about your menstrual cycle or fertility, be sure to speak with a healthcare provider. 
Natalist is here to support you on your fertility journey with ovulation and pregnancy testing, hormone testing, prenatal vitamins, and more. Have more questions? Keep reading about ovulation testing on the Natalist blog.
References:
Holesh JE, Bass AN, Lord M. Physiology, Ovulation. [Updated 2023 May 1]. In: StatPearls [Internet]. Treasure Island (FL): StatPearls Publishing; 2023 Jan-. Available from: https://www.ncbi.nlm.nih.gov/books/NBK441996/
Leiva R, McNamara-Kilian M, Niezgoda H, Ecochard R, Bouchard T. Pilot observational prospective cohort study on the use of a novel home-based urinary pregnanediol 3-glucuronide (PDG) test to confirm ovulation when used as adjunct to fertility awareness methods (FAMs) stage 1. BMJ Open. 2019;9(5):e028496. Published 2019 May 27. doi:10.1136/bmjopen-2018-028496
Haldeman-Englert, C. Turley, R. Novick, T. Progesterone. University of Rochester Medical Center. URL. Accessed August 2023.  
Bouchard TP, Fehring RJ, Schneider M. Pilot Evaluation of a New Urine Progesterone Test to Confirm Ovulation in Women Using a Fertility Monitor. Front Public Health. 2019;7:184. Published 2019 Jul 2. doi:10.3389/fpubh.2019.00184
Etrusco A, Buzzaccarini G, Cucinella G, et al. Luteinised unruptured follicle syndrome: pathophysiological background and new target therapy in assisted reproductive treatments. J Obstet Gynaecol. 2022;42(8):3424-3428. doi:10.1080/01443615.2022.2153297
Su HW, Yi YC, Wei TY, Chang TC, Cheng CM. Detection of ovulation, a review of currently available methods. Bioeng Transl Med. 2017;2(3):238-246. Published 2017 May 16. doi:10.1002/btm2.10058
Li S, Liu L, Meng T, et al. Impact of Luteinized Unruptured Follicles on Clinical Outcomes of Natural Cycles for Frozen/Thawed Blastocyst Transfer. Front Endocrinol (Lausanne). 2021;12:738005. Published 2021 Oct 21. doi:10.3389/fendo.2021.738005