Understanding Stillbirths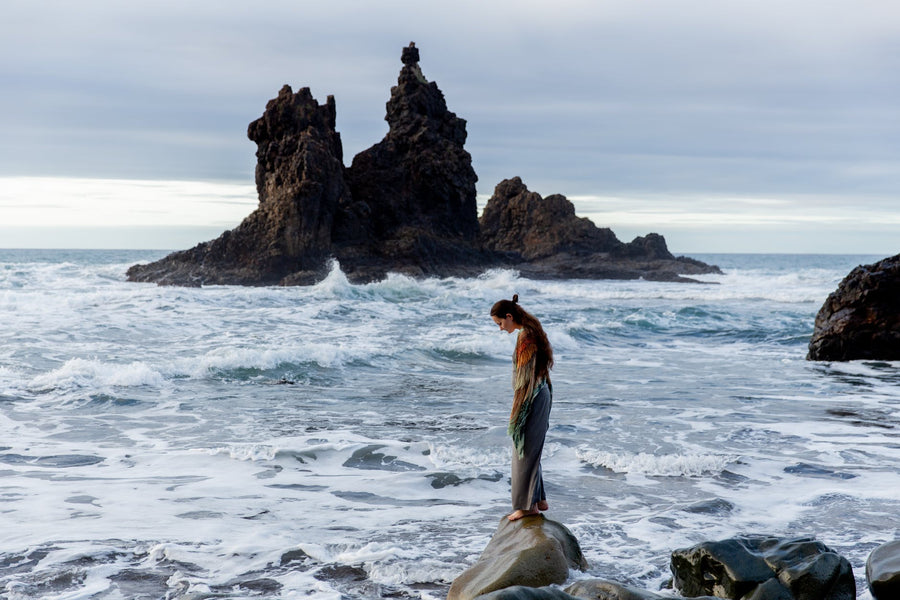 OBGYN Dr. Gleaton addresses topics surrounding stillbirths, including causes, prevention, and managing grief.
 By OBGYN and fertility expert Dr. Kenosha Gleaton
Losing a child is devastating, and requires physical and emotional healing. It can be helpful to understand how and why these losses happen, and how others have dealt with their grief. 
What Is a Stillbirth?
A stillbirth is the death or loss of a baby before or during delivery. The main distinction between a miscarriage and stillbirth in the US is whether the loss occurred before or after the 20th week of pregnancy. Depending on when the loss occurred, the stillbirth can be classified as early, late, or term. 
How Often Do Stillbirths Occur?
The NVSS states that each year, about 24,000 babies are stillborn in the United States. This means about one in every 160 births is a stillbirth. 
Prenatal care has improved over the last few decades which has reduced the number of late and term stillbirths (a rate of about 4.25 in 1990 to 2.8 in 2017). The rate of early stillbirth, however, has remained about the same over time (around 3.25). 
What Causes a Stillbirth?
Unfortunately the cause of many stillbirths is unknown. Depending on classification systems and evaluations, around 25 to 60% of stillbirths can't be explained by any identifiable cause. 
However there are a few commonly quoted causes such as:
Maternal causes: This can include infection, disease, and some medical conditions such as lupus, kidney disease, and high blood pressure. Infections that may lead to fetal death, even if there are mild or no symptoms, include parvovirus, cytomegalovirus (CMV), syphilis, listeria, and malaria.
Fetal causes: This can include poor fetal growth, which leads to intrauterine fetal growth restriction (IUGR), genetic disorders, and more.
Placental causes: This can include premature rupture of membranes, vasa previa, etc.
External causes: Some common examples of external causes are injury/trauma or labor and delivery incidents.
Experiencing a stillbirth is heartbreaking, and you may be left seeking answers. If you're interested in finding out the cause after a stillbirth, there are a few steps your doctor may be able to take including a detailed medical history to find possible genetic disorders or undocumented conditions, as well as some testing. This may include an autopsy, genetic testing, x-rays, and more. 
Stillbirth Risk Factors
While the cause of stillbirth is typically unknown, there are some risk factors associated with higher rates of stillbirths, including:
Low socioeconomic status
Older age 
Tobacco, drug, and alcohol use before or during pregnancy
Obesity
High blood pressure
Diabetes
Multiple pregnancy (twins, triplets, or other multiples)
Small fetus (SGA)
If you have any of these risk factors, remember that the most frequent cause of stillbirth is typically unknown and not linked to any specific conditions. You should talk to your doctor about any concerns. 
Stillbirth Prevention
Unfortunately there is no definitive way to prevent a stillbirth from occurring, but maintaining good health throughout your pregnancy, attending all checkups, and taking prenatal vitamins are great ways to support a healthy pregnancy. Maintain an open dialogue with your doctor and ask any questions you may have regarding the wellbeing of your baby.
Recurrence of Stillbirths
If the cause of the stillbirth is unknown and there is no medical condition present, the chance of stillbirth happening again is very low. Understandably, you may be anxious before getting pregnant again. Ask your doctor what can be done before your next pregnancy, such as genetic counseling, prepregnancy counseling, and testing for various medical conditions. 
Grief and Stillbirths
It's extremely difficult to lose a child, and you will need to heal in many ways. The biggest thing to keep in mind during this time is that everyone grieves differently, and you should process your loss in whatever way feels best for you. 
It's normal to feel a range of emotions while you grieve including shock, anger, depression, yearning, acceptance, and more. Often these emotions will overlap and can even repeat. It's important to talk with someone you trust about how you're feeling while processing this loss. 
Support Groups 
It can be very helpful during the grieving process to speak with families going through the same loss. Ask your doctor to help connect you to local resources for self-help groups, educators, counseling, or take a look at the ACOG's list of resources as well: 
Looking Ahead
Stillbirths occur about once in every 160 births and are always devastating. It's common to not have a reason for stillbirths, although some recorded causes include maternal illness, medical conditions, poor fetal growth, placental problems, and things like trauma or injury. 
While not preventable, the best things you can do for your pregnancy is to attend your doctor's appointments, take your prenatal vitamins, and try to reduce stress.
If you have recently experienced a stillbirth, surround yourself with a support system and give yourself space and grace to get through this. Everyone grieves differently and your emotions are valid. Seek out support groups and counseling if needed, and remember you aren't alone.