What is a Cryptic Pregnancy?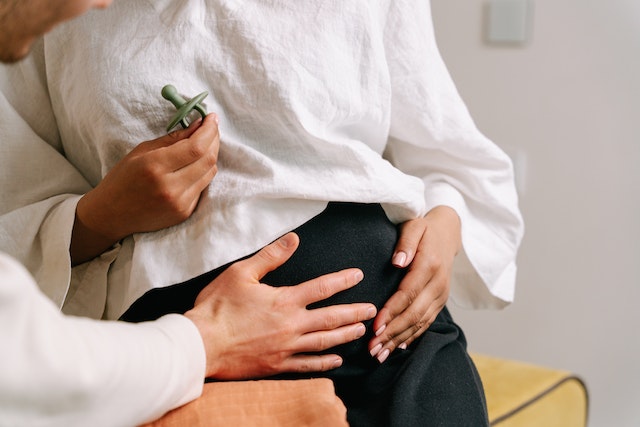 Is it possible to not know you're pregnant? How does a cryptic pregnancy occur? OBGYN Dr. Gleaton answers all your questions.
By OBGYN and fertility expert Dr. Kenosha Gleaton
Have you heard the stories of people going into labor before realizing they were pregnant— or finding out about their pregnancy very late in the third trimester? There is in fact a name for this, and it's known as a cryptic pregnancy. 
What is a cryptic pregnancy?
A cryptic pregnancy is one that goes unrecognized until late in the pregnancy or just prior to delivery. Cryptic pregnancies aren't very common, only around 1 in 500 pregnancies are cryptic, accounting for 0.2 percent of all pregnancies. 
Cryptic pregnancy symptoms
It may be hard to imagine not knowing when you're pregnant, but it may not always be as obvious as you'd think. The same physical changes occur during both normal pregnancies and cryptic pregnancies, but often symptoms are milder during cryptic pregnancies. A recap of some common pregnancy symptoms:
Nausea
Spotting and cramping
Tender breasts
Food cravings and aversions
Bloating
Those with ongoing medical conditions may be attributing symptoms of pregnancy to another condition or potential side effects from medications. 
What causes a cryptic pregnancy?
There's no singular cause of cryptic pregnancies, although they are commonly seen in patients with:
Irregular cycles
Obesity or higher BMIs
Hormonal imbalances
A recent delivery or breastfeeding
A false negative
How to detect a cryptic pregnancy
Pregnancy tests should still be able to detect a cryptic pregnancy and will show a positive. A negative result means the test did not detect hCG in your urine. A false-negative result (when the pregnancy test is negative, but you're actually pregnant) can happen for two reasons: 
Your urine was too diluted (don't drink a lot of liquid for a few hours before testing)
It's too early to detect a pregnancy. If you tested before your expected period, this could be the case. If you feel you're pregnant, test again in a few days. hCG levels soar in early pregnancy— doubling every 48 hours. If you miss your period and still get a negative result, see your doctor.
Factors that may affect pregnancy test results include:
Fertility drugs containing hCG. Drugs containing hCG usually clear your body two weeks post-injection.
A recent miscarriage or pregnancy, including a chemical pregnancy (a pregnancy loss very soon after implantation). This may give you a false positive result when you're no longer pregnant.
Rare medical conditions that result in the production of hCG unrelated to pregnancy. These include gestational trophoblastic disease, ovarian tumors, and hCG secreted by the pituitary gland during menopause. If you think this could be you, talk to your doctor.
Check out our Ultimate Guide to Pregnancy Test Results → 
Key takeaways
A cryptic pregnancy is a pregnancy that goes unnoticed until late in pregnancy or just before delivery.
Cryptic pregnancies make up only 0.2% of all pregnancies.
Symptoms are typically the same for normal pregnancies and cryptic pregnancies, although symptoms may be more mild or attributed to other conditions. 
Pregnancy tests should be able to detect a cryptic pregnancy— check out this guide to pregnancy test results to learn more. 
There's no one cause of cryptic pregnancies, but there are common factors such as irregular cycles, hormonal imbalances, and more.