What to Know About Severe Morning Sickness (Hyperemesis Gravidarum)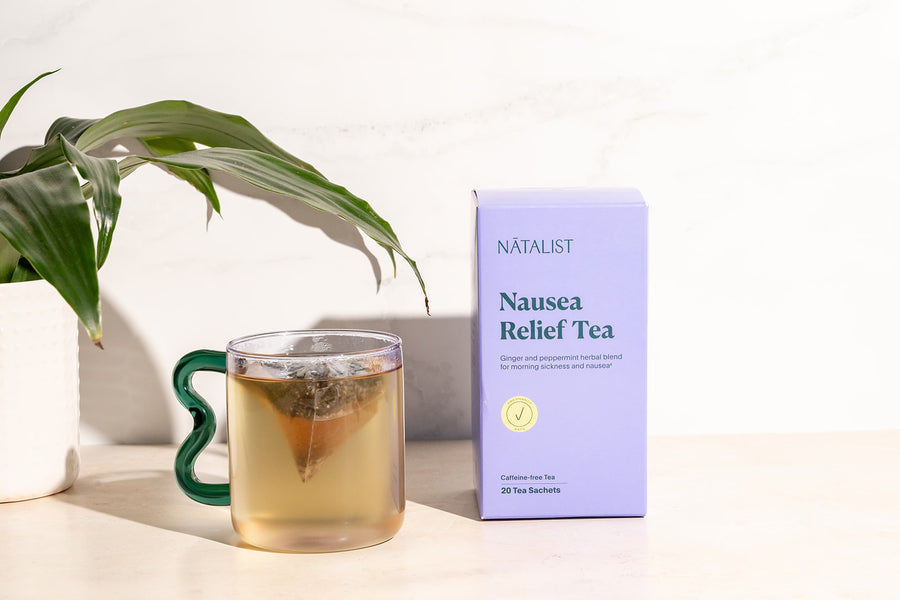 Morning sickness is a common symptom during pregnancy that can vary from passing spells of nausea to vomiting one or more times a day. In a small percentage of pregnancies, morning sickness can become very severe and may even require medical intervention. 
What is hyperemesis gravidarum?
Hyperemesis gravidarum (HG) refers to severe nausea and vomiting during pregnancy. While morning sickness is a common symptom for many pregnant people, unmanageable nausea or vomiting can lead to negative health effects for both mom and baby and may require medical assistance. [1] It's estimated that severe morning sickness occurs in up to three percent of pregnancies. [1] 
Symptoms and risk factors of severe morning sickness
The primary symptom of hyperemesis gravidarum is severe nausea and vomiting. While severity can vary from person to person, vomiting more than three times a day or being unable to keep any food or liquids down are signs that you may have hyperemesis gravidarum. [2] Other common symptoms include [1,2]: 
Severe nausea
Losing more than five percent of your pre-pregnancy body weight
Headaches
Fainting
Fatigue
Feeling lightheaded or dizzy
Dehydration 

Dark or strong smelling urine
Dry skin
Little urine output

Rapid heart rate
Low blood pressure
Health effects of severe morning sickness
Morning sickness can be harmless for most people, but some severe cases may increase the risk of negative health outcomes for both mom and baby [1]. 
Dehydration
Severe morning sickness may put someone at risk of dehydration or electrolyte imbalance. Dehydration can negatively impact both maternal and fetal health. Potential complications include neural tube defects, decreased birth weight, low amniotic fluid, inadequate breast milk production, and premature labor. [3-5] It's important to replenish fluids and electrolytes regularly during pregnancy, especially if you are experiencing morning sickness. 
Weight loss
Weight loss associated with severe morning sickness may lead to problems with fluid balance, the thyroid, and the liver. [1] Maternal weight loss can also lead to a decreased fetal birth weight. [1] Being underweight while pregnant has been associated with an increased risk of delayed mental development in children and diminished physical growth. [6] 
Additional health risks
Other potential complications of severe morning sickness include Wernicke-Korsakoff syndrome, a disorder that may appear due to a lack of vitamin B1. [2,7] While rare, HG may put someone at a higher risk of this condition. It's also possible that someone may experience irritation or damage to the esophagus, or damage to the tooth enamel from forceful or regular vomiting. [2,8] 
Keep in mind that morning sickness and HG do not cause any harm in a large percentage of pregnancies. [1-2] If you are experiencing extreme morning sickness, your healthcare provider will monitor you as necessary to ensure you're getting all the medication, fluids, and rest you need to avoid negative health effects. 
What causes severe morning sickness?
We aren't sure exactly what causes morning sickness or hyperemesis gravidarum. Many do suspect that morning sickness is related to changing hormones during early pregnancy. Some hormones like estrogen and human chorionic gonadotropin (hCG) rise during pregnancy and may be to blame for the onset of nausea and vomiting. [1-2] There are some risk factors for severe morning sickness, such as [1-2]:
Multiple pregnancy
Previous history of morning sickness 
Family history of severe morning sickness
History of motion sickness or migraines
Gestational trophoblastic disease (GTD)
Some other observed associations with severe morning sickness include an increase in the hormone thyroxine, a growth-regulating hormone made by the thyroid, changes in the gastrointestinal system, and the presence of two genes, GDF15 and IGFBP7 [9]. 
Diagnosing hyperemesis gravidarum
Once someone has lost five percent of their prepregnancy weight and is experiencing symptoms related to dehydration or loss of bodily fluids, hyperemesis gravidarum may be diagnosed. [1-2] Signs of dehydration or a major loss in body fluids include [1]:
Inability to keep down liquids
Feeling dizzy or fainting
Having a racing or pounding heartbeat
Decreased urine output or inability to urinate at all
Dark or strong smelling urine
Treating severe morning sickness
Morning sickness can be treated through lifestyle changes, dietary changes, and medications and supplements. Severe morning sickness may be more difficult to treat or manage on your own. You should speak to a healthcare provider if you feel as though you have hyperemesis gravidarum or if you're at all concerned about your nausea and vomiting. In some cases, intravenous fluids, monitoring, and prescription medications may help replenish lost fluids and reduce nausea and vomiting. [9] The majority of severe morning sickness cases resolve before 20 weeks gestation; however, it's estimated that up to 20% of people with HG will experience symptoms throughout the majority of their pregnancy. [10] 
Lifestyle and dietary changes
Initial treatment for morning sickness should include dietary and lifestyle changes that may reduce morning sickness. The American College of Obstetrics and Gynecology recommends eating multiple small meals, changing meal times, switching from capsule prenatal vitamins to folic acid supplementation only (or try out gummy prenatal vitamins) as directed by a healthcare provider, using natural supplements like ginger and peppermint, chews, or candies, and eating bland foods. Research has also found that alternative therapies such as acupressure wristbands may be helpful. [9] Read more about combating morning sickness and about using ginger to treat morning sickness.  
Medications
If lifestyle and dietary changes aren't working, turning to medications may be useful. The first medication recommended is pyridoxine, also known as vitamin B6. [9] Vitamin B6 has been shown to help improve nausea and vomiting during pregnancy. (Natalist Anti-Nausea Gummies include ginger and vitamin B6 for morning sickness relief). Another pregnancy safe option is doxylamine, a medication commonly used to treat insomnia, allergic rhinitis, and morning sickness. [9] Doxylamine is often recommended alongside vitamin B6 supplementation. If these medications don't work, your healthcare provider may recommend antiemetic drugs to stop or reduce vomiting. Intravenous fluids may also be used to replenish electrolytes. [9] 
What you need to remember
Morning sickness is common during pregnancy and is often a harmless and temporary symptom. If your morning sickness begins to interfere with your daily life, causes you to lose weight or become dehydrated, or if you're unable to keep any food or drinks down, you should speak to a healthcare provider. Hyperemesis gravidarum occurs in approximately three percent of pregnancies and typically resolves before 20 weeks gestation. [1,10] It's important to stay hydrated during pregnancy, especially when dealing with morning sickness. Your healthcare provider may suggest specific lifestyle changes or medications to help manage your morning sickness. [9] Supplements such as vitamin B6, ginger, and eating bland foods may also be helpful. 
References:
Morning Sickness: Nausea and Vomiting of Pregnancy. FAQ126. American College of Obstetricians and Gynecologists. December 2021. URL. Accessed May 2023. 
Hyperemesis Gravidarum. Cleveland Clinic. February 21 2023. URL. 
Mulyani EY, Hardinsyah, Briawan D, Santoso BI, Jus'at I. Effect of dehydration during pregnancy on birth weight and length in West Jakarta. J Nutr Sci. 2021;10:e70. Published 2021 Aug 27. doi:10.1017/jns.2021.59
Choi AY, Lee JY, Sohn IS, et al. Does the Summer Season Affect the Amniotic Fluid Volume during Pregnancy?. Int J Environ Res Public Health. 2021;18(18):9483. Published 2021 Sep 8. doi:10.3390/ijerph18189483
Zhang N, Zhang F, Chen S, et al. Associations between hydration state and pregnancy complications, maternal-infant outcomes: protocol of a prospective observational cohort study. BMC Pregnancy Childbirth. 2020;20(1):82. Published 2020 Feb 7. doi:10.1186/s12884-020-2765-x
Li C, Zhu N, Zeng L, et al. Effect of maternal pre-pregnancy underweight and average gestational weight gain on physical growth and intellectual development of early school-aged children. Sci Rep. 2018;8(1):12014. Published 2018 Aug 13. doi:10.1038/s41598-018-30514-6
Wernicke-Korsakoff Syndrome. Cleveland Clinic. April 4 2022. URL. 
Gelrud A, Saltzman J, Grover S. Mallory-Weiss syndrome. UpToDate. May 11 2023. URL. 
Jennings LK, Mahdy H. Hyperemesis Gravidarum. [Updated 2022 Sep 6]. In: StatPearls [Internet]. Treasure Island (FL): StatPearls Publishing; 2023 Jan-. Available from: https://www.ncbi.nlm.nih.gov/books/NBK532917/
Hyperemesis Gravidarum (HG). HER Foundation. Accessed May 17 2023. URL. 
Shop Products From This Article
Subscribe & Save $3.00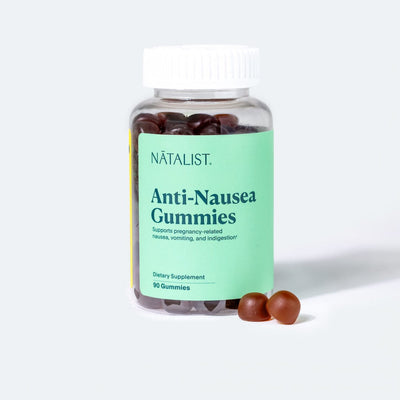 Extra 10% off your first delivery when you subscribe with code SEPT23
$32