Why Parenting Should Be Listed on Your Resume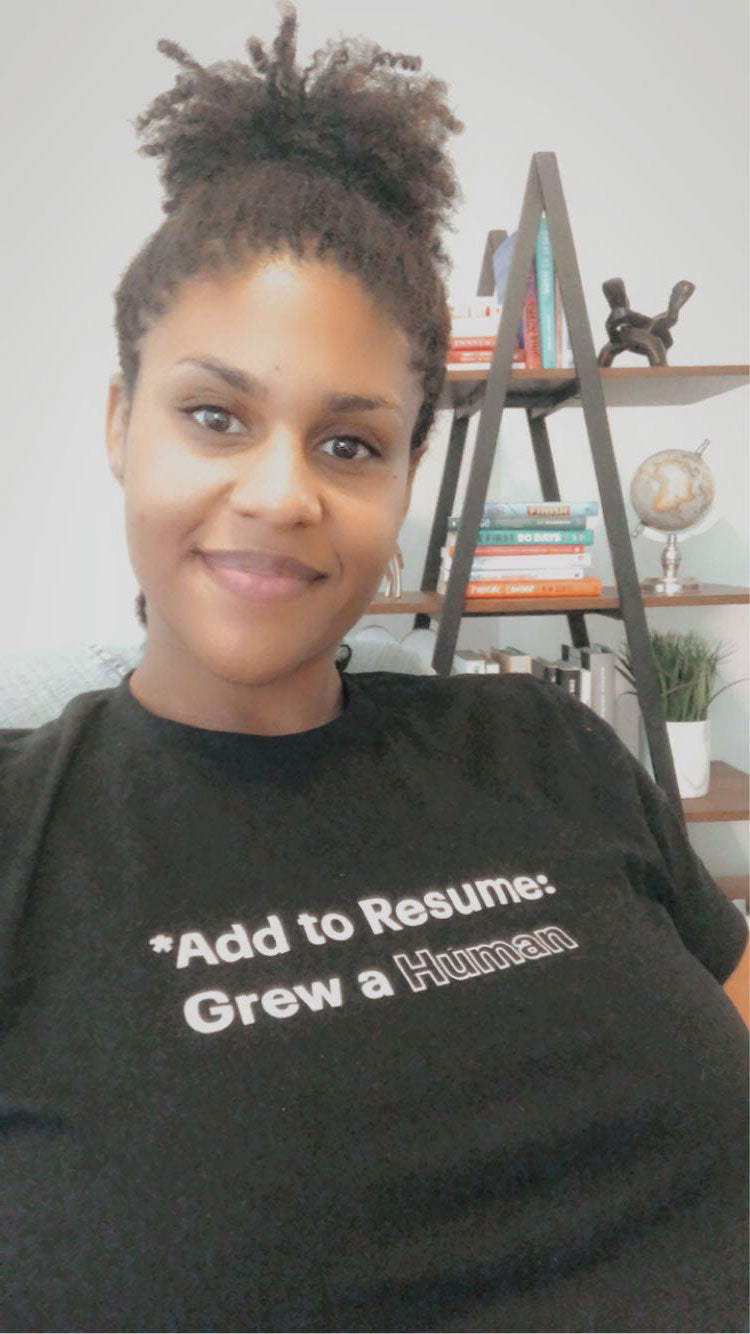 Raising humans is hard work. Through all the homework, after-school activities, and countless storytimes, you're building hard and soft skills that translate directly to your work life. It's time to add "parent" to your resume. On the fence? Superkin co-founders Miriam and Tara make the case.
By Tara Elwell Henning and Miriam Williams, Co-Founders of Superkin 
1. Attitudes are changing around motherhood and work
It's good business to have parents on your payroll. In a recent study by Maven, companies that invest in employees and their families see better innovation, which leads to 5.5x the revenue growth of their peers. Organizations like The Mom Project are highlighting diverse, parent-centric workplaces and connecting the dots between employers and job seekers.
Remember that you are not alone. 41% of women are the breadwinner in their household and nearly 50% of family households are dual income. Do you really want to work for a company or within a team that doesn't support this part of your identity? 
The pandemic helped us all bring our whole selves to work. Between the toddler Zoom-bombs and barking dogs, the COVID-19 pandemic blurred the lines between work and home. By early April 2020 we'd all seen our colleagues' personal sides: the inside of their homes, the light fixture at their kitchen table, and the world-travel photography behind our boss' desk. Whatever happens "when this is over," there's not really any going back to the days when you didn't know when your boss' kid naps.
While we still have A LOT of room for improvement regarding paid family leave in the US, we're seeing an uptick in companies offering paid parental leave. Between 2015 and 2019, there was a 21% increase in the number of companies offering paid maternity leave.
2. Raising humans requires empathy…and so does leadership
Supporting the emotional and physical growth of your little ones means understanding feelings big and small: it's the human condition. And that empathy isn't just a nice to have— it's a vital leadership competency. Great leaders have IQ + EQ. Example: We know that former President Barack Obama was a brilliant constitutional scholar, but one of his most memorable moments as president was singing "Amazing Grace" in the wake of tragedy in Charleston, SC. IQ and EQ. 
Consider the challenges we're facing in the next two years at work. On top of the stressors caregivers of all ages are experiencing, there is a powerful movement for racial justice and growing questions about the role of technology. Leading teams through these big challenges, regardless of industry, requires the ability to listen, learn, and share with vulnerability. Flex your empathy, and you're going to be more likely to succeed.
3. Pandemic parenting has boosted your decision-making skills
Living through the pandemic has meant navigating a constantly changing world with limited or no information. When every activity outside the home became a possible transmission point, it required a decision matrix. Evaluating risks, communicating with stakeholders, and setting a clear path forward became a common language for parents during COVID.
Now, apply this skill to your career. When solving a problem at work, you can never know ALL the facts. But the ability to gather as much data as possible, evaluate risk-reward scenarios, and make a decision is a powerful skill for today's leaders. 
Think back on the past year and some of the challenging situations you've navigated. Did you build community with friends or family digitally, ad lib through a Zoom presentation amidst technical difficulties, or overhaul your home's grocery supply chain in the absence of toilet paper? We say: humble brag about it.
We always believe bringing your whole self to work is key to your success. Late last year, Superkin launched it's *Add to Resume: Raising Humans campaign that highlights the idea that parents can grow their careers and grow their families at the same time. CEOs, authors, Olympic athletes, and other incredible business leaders and equity advocates have joined us in supporting the initiative, which is also benefiting Black Mamas Matter Alliance. We see parenthood as a superpower, and we believe there is no better time to flex one of our greatest strengths. 
Change is happening on both sides—as individual employees and large corporations—as we adjust to the new dynamics of working parenthood in the 21st century. So whether you're at your dream company with no plans to leave or looking for your next move, go ahead, add it on there (and your LinkedIn while you're at it!), grab a tee, and rock it on your next Zoom meeting—we promise it's a great conversation starter.