10 Signs and Symptoms Of Dehydration During Pregnancy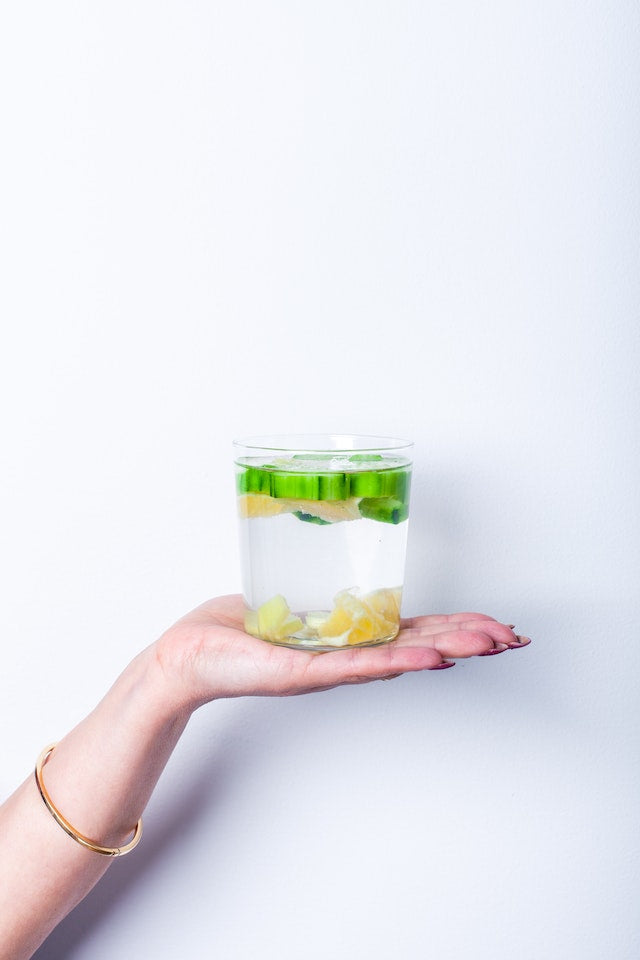 Originally published 12/19/2022. Updated for accuracy and relevancy on 08/20/2023.
Proper hydration during pregnancy is essential. Read on to learn the 10 signs of dehydration during pregnancy.
Nutrition and hydration are extremely important when maintaining a healthy pregnancy. Water is necessary for all of our body processes; it helps our cells move and use nutrients, eliminate waste, and so much more. Research also shows that water intake and pregnancy outcomes have a strong correlation. [1] 
Supporting Your Body During Pregnancy
Pregnancy is a beautiful, exhausting, exciting, and ocasionally scary journey, and there's a lot that goes into properly caring for yourself and your baby. It involves ensuring you're eating the right foods, taking the right vitamins, doing the right exercises, and so much more. Properly supporting your body during pregnancy means doing everything you can to nourish your body and fuel it with the nutrients, fluids, and rest it needs while growing a baby. The basics are to eat a balanced diet, take your prenatal vitamins, get as much rest as you can, and drink plenty of water. During pregnancy, The American College of Obstetrics and Gynecology (ACOG) recommends consuming an additional 340 calories a day during the second trimester and about 450 extra calories a day during the third trimester. [2] For water intake, ACOG recommends drinking eight to 12 cups of water every day. [3] 
Water is the main component of human tissue, it makes up about 55-60% of the adult body and about 78% of a newborn. [4] It's necessary for digestion, amniotic fluid, circulating nutrients, regulating body temperature, cushioning joints, and more. There are many changes that the body goes through during pregnancy that increase the need and importance of water. For instance, blood volume continuously increases throughout pregnancy, the kidneys enlarge, and renal flow increases during pregnancy. Water requirements also increase with gestational age, and without adequate water intake, maternal and fetal health could be compromised. [5] 
How Do I Know If I'm Dehydrated While Pregnant?
The symptoms of dehydration are standard for everyone and should be taken seriously, especially during pregnancy. [4] If you feel as if you're at risk of dehydration or are experiencing the following symptoms, be sure to increase your water intake immediately and notify your healthcare provider [4]:
Dark and/or strong smelling urine
Low urine output when peeing, and peeing fewer than four times a day
Feeling thirsty
Fatigue
Constipation
Headache
Muscle cramps
High heart rate but low blood pressure
Dizziness or feeling lightheaded
Dry mouth, lips, nose, and eyes
What Causes Dehydration?
Dehydration is caused by a lack of water in the body. This can happen when someone isn't drinking enough water, or is losing high amounts of fluid without drinking enough to replace it. [4] For the average person this can occur because of diet and drinking habits, strenuous activity or extreme temperatures, intake of alcohol or diuretics, and some illnesses such as diabetes. [4] During pregnancy, there are a few unique factors that can increase the risk of dehydration, including:
Vomiting
Vomiting and diarrhea both contribute to fluid loss, and for those suffering from morning sickness, rehydrating as often as possible should be a priority. 
Increased Gland Function
During pregnancy it's common to have hyperactive adrenal and thyroid functions, accelerated metabolism, and an increase in perspiration. [5] 
Hormonal Changes
There is a lot of hormonal fluctuation during pregnancy which can have a direct effect on water balance in the body. [5] 
Increased Expiration
Breathing increases by 40% per minute; thus the increased volume of air inhaled and exhaled means more water is lost simply through each breath in and out! [5] 
What Happens If I'm Dehydrated During Pregnancy?
Adequate water intake is just as important as nutrition, especially during pregnancy. Dehydration can have severe effects on the health of yourself, your pregnancy, and your baby. Studies show a significant correlation between hydration status and fetal outcomes, including birth weight, head circumference, chest circumference, and length. [6] A study also found that adequate water intake decreased the risk of birth defects significantly, including neural tube defects, congenital heart defects, oral clefts, and others. [1] Breast milk is about 90% water, meaning that breast milk production may also be negatively affected by inadequate water intake. [7] To ensure you're doing everything you can to support a healthy pregnancy, make sure you're consuming the recommended eight to 12 cups of water a day and taking a high quality prenatal vitamin. [2-3] 
How to Hydrate Fast During Pregnancy and Prevent Dehydration
It's not always easy to up your water intake, especially if you're battling nausea and morning sickness, are constantly on the go, or just generally do not like drinking a lot of water. Here are a few tips to keep you hydrated:
Avoid Excess Caffeine
Caffeine compounds have diuretic effects, meaning you will have the urge to pee more frequently. [8] On top of this, it's generally recommended that you stay under 200 mg of caffeine a day during pregnancy. So do yourself a favor and opt out of that second latte. 
Add Some Flavor
If drinking plain water isn't your thing, you could always try infusing it with natural ingredients. Foods and herbs like ginger, mint, lavender, cucumbers, citrus, and others can add some flavor to your water. 
Eat It
You don't have to drink all of your water for the day. Many foods have high water content that can help you reach your hydration goals. Try snacking on foods such as cucumber, melon, grapefruit, zucchini, skim milk, and more. 
Hydration Packets and Electrolytes
There are a few different kinds of hydration drinks that could be a great way to increase your electrolytes. Minerals such as potassium, magnesium, calcium, and sodium are vital nutrients that aid in hydration. Make sure you're picking products that avoid high added sugar contents, high caffeine content, and artificial sweeteners and chemicals.

Supplements to Support Hydration
While drinking water is the most direct way to increase your fluids and support hydration, supplements play a huge role in how your body uses the water you're drinking. When certain minerals like magnesium, sodium, potassium, and calcium are dissolved in fluid, they turn into electrolytes. Electrolytes are useful for balancing cellular fluid, regulating nerve and muscle function, and otherwise supporting the body to function and transport nutrients properly.
Adding these minerals into your diet can help your body form electrolytes and prevent dehydration. This can be done by eating a balanced diet and incorporating multivitamins into your prenatal and postnatal care. There are also single supplements available if you want to focus on specific minerals, such as magnesium. Magnesium is beneficial for relaxation, muscle contractions, blood pressure, and more. 
Key Takeaways
ACOG recommends drinking  8-12 cups of water a day during pregnancy
Water makes up 55-60% of the adult body and 78% of a newborn's body
Water is necessary for digestion, amniotic fluid, circulating nutrients, regulating body temperature, cushioning joints, and more
Some signs of dehydration during pregnancy include fatigue, constipation, headache, dark urine, infrequent urination, and muscle cramps
Dehydration during pregnancy may result in poor fetal outcomes, birth defects and inadequate milk production
Minerals are essential for hydration as they turn into electrolytes, which are necessary for proper hydration 
Taking a multivitamin before, during, and after pregnancy is a great way to support electrolyte formulation and overall hydration, as well as using electrolyte drink mixes. 
References:
Alman BL, Coffman E, Siega-Riz AM, Luben TJ; National Birth Defects Prevention Study. Associations between Maternal Water Consumption and Birth Defects in the National Birth Defects Prevention Study (2000-2005). Birth Defects Res. 2017;109(3):193-202. doi:10.1002/bdra.23569
Nutrition During Pregnancy. FAQ 001. American College of Obstetricians and Gynecologists. June 2023. URL.
How much water should I drink during pregnancy? American College of Obstetricians and Gynecologists. October 2020. URL.
Dehydration. Cleveland Clinic. June 2023. Accessed August 2023. URL. 
Zhang N, Zhang F, Chen S, et al. Associations between hydration state and pregnancy complications, maternal-infant outcomes: protocol of a prospective observational cohort study. BMC Pregnancy Childbirth. 2020;20(1):82. Published 2020 Feb 7. doi:10.1186/s12884-020-2765-x
Mulyani EY, Hardinsyah, Briawan D, Santoso BI, Jus'at I. Effect of dehydration during pregnancy on birth weight and length in West Jakarta. J Nutr Sci. 2021;10:e70. Published 2021 Aug 27. doi:10.1017/jns.2021.59
Breastfeeding Overview. American Pregnancy Association. Accessed August 2023. URL. 

Maughan RJ, Griffin J. Caffeine ingestion and fluid balance: a review. J Hum Nutr Diet. 2003;16(6):411-420. doi:10.1046/j.1365-277x.2003.00477.x
Shop Products From This Article
Subscribe & Save $3.00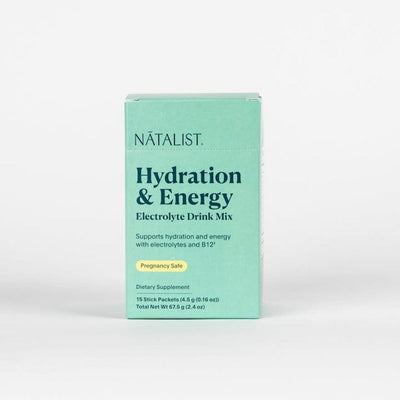 Extra 10% off your first delivery when you subscribe with code SEPT23
$32
Extra 10% off your first delivery when you subscribe with code SEPT23
$95 $85