5 Fertility Hormones Worth Testing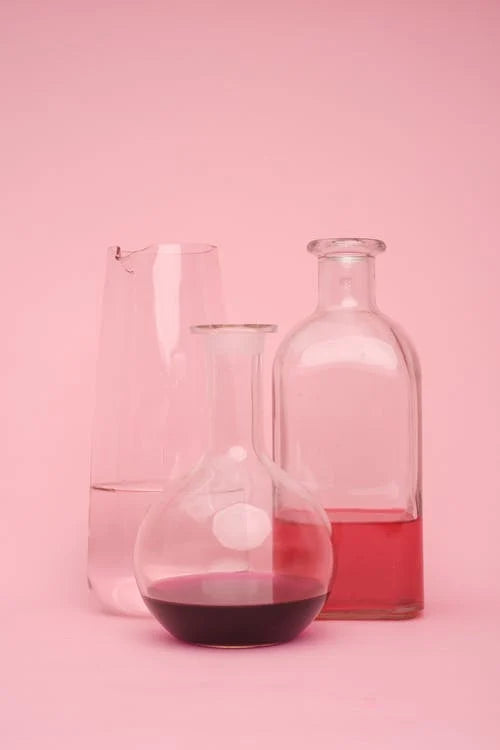 Wanting to start TTC, or just want to know the status of your fertility health? Here's 5 key fertility hormones that regulate ovarian function and may be worth testing!
By OBGYN and fertility expert Dr. Kenosha Gleaton
There's a lot that goes into having a baby, and it's important that you feel prepared when you are planning to conceive, are actively trying to conceive, or if you're looking into fertility treatments. Hormone levels can provide great insight into what might be going on with our reproductive system and what might need to be addressed leading up to pregnancy. Hormone levels can also play a role in many other areas as well and may be responsible for certain symptoms or conditions you're experiencing. 
Why You May Want to Test
Starting to TTC: If you are new to the game and interested in seeing where you stand, a hormone test can be an awesome way to gauge your reproductive health. This can give you a baseline when moving forward, or spark a conversation with your partner or doctor about potential next steps. 

Having trouble TTC: Maybe you've been trying to conceive for a while and are getting frustrated with the lack of progress. We know how stressful and tiring it can be waiting for a positive pregnancy test result month after month. A fertility test may be a great way to determine if any levels are off, and give you a better idea of what to do moving forward. 

Curious about the status of your health: Just curious about where your levels are? It's never a bad idea to get a better understanding of the state of your health. Maybe you're thinking about TTC in the next few months or years, or you have some other health conditions going on and want to know if hormone levels are playing a part in them. As we'll discuss later, hormones affect much more than fertility and can be a great way to gain understanding of various symptoms and conditions you may be experiencing. 

Considering or currently undergoing fertility treatments: We know there are many paths you can take to starting a family, including undergoing fertility treatments. Whether you're researching in preparation for an initial appointment, or you're already in the process of treatment, a hormone testing kit can provide answers surrounding what treatments you need, if they're effective, or what you should ask about at your upcoming appointment. 

Considering egg freezing:  One of many methods you may take to eventually conceive is egg freezing. With this process, as with many fertility treatments and procedures, your hormones will be tested and you may be given injections for a while leading up to the procedure. At-home fertility testing can help you see where you stand prior to committing to a procedure. 
5 Hormones to Test for Fertility
Estradiol
Estradiol is the form of estrogen that is the most present and biologically active. The ovary produces the majority of estradiol, but other organs and tissues such as the brain, bone, and fat tissue may produce it as well. Estradiol is one of the primary hormones responsible for ovulation and regular function of other reproductive organs such as the breasts, vagina, and uterus. The typical levels for premenopausal women range from 30 to 400 pg/mL. After menopause, it's normal to see estradiol levels drop significantly, with levels ranging from 0 to 30 pg/mL. 
Luteinizing Hormone (LH)
Along with estradiol, LH is the other key hormone responsible for ovulation and is produced by the pituitary gland. Normal hormone levels for LH can point to typical, balanced ovary function. It's normal for LH levels to vary significantly throughout the menstrual cycle, with premenopausal women seeing a range from 1.1 to 17.2 IU/L. Postmenopausal women typically see a range of 19.3 to 100 IU/L. If you do have abnormal LH levels, this could be an indicator of PCOS, malnutrition, menopause, and more. 
Follicle-Stimulating Hormone (FSH)
The third key fertility hormone is FSH, a hormone produced by the pituitary gland and responsible for pubertal development including sperm development, and egg growth. (Check out CoQ10 for an antioxidant supplement that supports both sperm and egg health!) Healthy FSH levels have an effect on the female sex hormones estrogen and progesterone, by influencing ovarian follicles to grow and mature. A normal FSH level ranges from 1.4 to 10 IU/mL and is a good indicator that a woman has the typical number of eggs for her age. It's important that FSH and estradiol are tested together, as estradiol levels may falsely suppress FSH levels.  Abnormal FSH levels may be a sign of diminished ovarian reserve, ovarian failure, or other fertility problems. 
Thyroid-Stimulating Hormone (TSH)
The thyroid should not be overlooked when researching fertility, as it's responsible for hormone creation and management. TSH is responsible for controlling thyroid hormone production and can be a great indicator of thyroid disease or conditions, as TSH is considered a highly sensitive marker for screening. Normal TSH levels range from 0.5 to 5.0 mIU/L. Abnormal levels could point to conditions such as hyperthyroidism, which may negatively impact ovulation and pregnancy. 
Total Testosterone
You may be confused on testosterone levels impacting female fertility, but your level can be a great indicator of fertility in both men and women. Total testosterone refers to testosterone that binds to proteins in the blood, which is vital for many body processes and organs in women and men. In women, a normal level of total testosterone ranges from 15 to 70 ng/dL. Abnormal levels could be an indicator of PCOS and may be marked by low sex drive, fertility problems, irregular periods, and more. 
Hormones Impact More Than Your Fertility
While hormone testing is typically catered towards fertility, other things can be largely influenced by your hormones levels such as menstruation, weight, stress and moods, skin and hair conditions, and more.
One common condition that women face is polycystic ovarian syndrome, or PCOS. It's estimated that PCOS affects 1 in 10 women of reproductive age and may make TTC and pregnancy a little more complicated. If you've never been diagnosed, hormone levels such as high total testosterone or abnormal LH may be useful to reference when discussing with your OBGYN.
Estrogen is typically a great hormone for the skin, supporting skin collagen and maintaining thickness, as well as helping to retain moisture and potentially supporting the skin's barrier. Therefore a low estradiol level may be a great explanation for some that have noticed skin aging post menopause or have otherwise dry or thin skin. There is also a correlation between testosterone and estradiol and weight gain in postmenopausal women.
There are many other conditions that could be signaled by abnormal hormone levels, which is all the more reason to test and find out what might be going on with your health! 
Fertility Testing for Men
Hormone testing can also be important for understanding male infertility, as sperm quality and production may be affected by many things including past surgeries, infections, hormonal imbalances, and more. In fact, about 2-5% of male factor infertility cases are due to conditions affecting the pituitary gland or hypothalamus, which have a huge impact on hormone production and management. Taking a hormone test may help diagnose or bring awareness to a larger issue that could be impacting your chances of conceiving. 
While the Natalist Women's Fertility Test is only appropriate for women, there are some options on the market for testing sperm health and male hormones, if you're interested in learning more. I also recommend supplementing with an evidence based prenatal for men to support healthy and fertile sperm during your TTC journey.
Key Takeaways
There are five key hormones that can tell you a lot about your fertility and overall health.

At-home testing kits provide a convenient way to check up on your health at home and can give you some insight into where you stand as far as TTC.

LH and estradiol are two key hormones responsible for ovulation.

FSH can be an indicator for how many eggs you may have and if that number falls in the typical range for your age.

TSH is an important hormone that helps control many other reproductive hormones and can indicate whether the thyroid is functioning normally.

Total testosterone is an important fertility hormone for both men and women. 

Hormones can have an effect on many things outside of fertility including moods, weight, and skin conditions.