Reproductive and Maternal Health Issues Unique to Black Women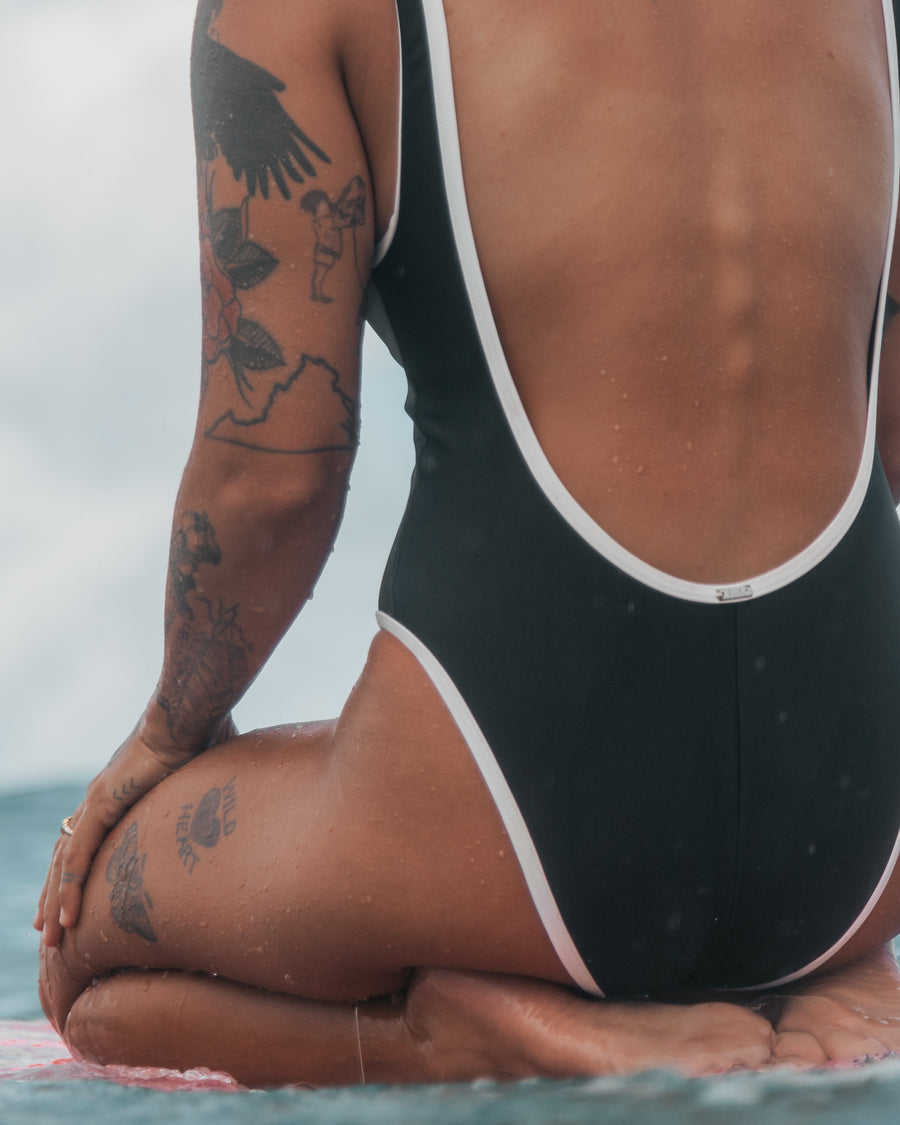 Black women face significant health disparities, many of which often impact the safety, health, and success of their TTC and pregnancy experiences. OBGYN Dr. Kenosha Gleaton sat down to answer the questions you submitted about topics in reproductive and maternal health for Black women. 
What is a health disparity? 
Good question! This term is often poorly understood despite its common use. 
The CDC defines health disparities as preventable differences in the burden of disease, injury, violence, or opportunities to achieve optimal health that are experienced by socially disadvantaged populations. Health disparities are not only racial or ethnic, but apply to socioeconomic status, gender, age, disability, etc. Think of it this way, If a health outcome is seen to a greater or lesser extent between populations, there is disparity.
Health disparities result from multiple factors including:
Poverty
Environmental threats
Inadequate access to health care
Individual and behavioral factors
Educational inequalities
Why are Black women at a higher risk for health conditions?
This is a complex yet pertinent question that is difficult to fully address in this setting. However, I'll take a stab. While there are known genetic predispositions that increase chronic health conditions in African Americans—including diabetes hypertension, and obesity—the most compelling reasons have been linked to lifestyle factors. Health differences are often due to economic and social conditions that are more common among African Americans than whites, i.e. disparities. For example, African Americans are much more likely to be unemployed, live in impoverished communities-below poverty line, have a lower income if employed, unable to afford insurance, unable to pay for healthcare, rent instead of own their home, live in food desserts, offered limited education opportunities, and more likely to smoke. These factors create a system of chronic stress and also lead to increased rates of obesity, which are both gateways for other chronic illnesses. For more on how social determinants affect health, check out this CDC overview African American Health | VitalSigns.
Advice for Black women wanting to take charge of their health and ensure their own best outcomes? 
Interview your OBGYN provider or primary care provider just as you would any other important contracted individual in your life. The provider-patient relationship is a partnership and team effort which works much better if both parties are on the same page. Ask simple questions like why did you go into medicine/obstetrics, what's your knowledge on health disparities, how to best contact you and expected response time. If a provider is too busy to answer these questions, that may be a red flag.
Going to the doctor can be intimidating, but don't be afraid to bring up the subject of maternal morbidity and mortality and other disparities. Raise these concerns with your provider and inquire about ways to reduce your individual risk.
Ask about a patient portal, to freely access your medical record, and by all means sign up. Patients who are actively engaged in their healthcare and medical chart are better equipped to modify their outcomes. Again, this is a partnership.
Know your personal and family history. If you don't know, find out.
Arm yourself with knowledge as a soon to be parent. There are lots of online classes to empower you during pregnancy and your parenthood journey
Pre-Covid, and maybe one day in the future...Bring someone with you to your appointments. When digesting complex health related information, having someone take notes and prompt your questions can be extremely helpful.  For now, write down questions prior to your appointment so you can effectively relay concerns and get the most from your interaction with your provider.
Are there conditions to be wary of when TTC or pregnant as a POC? 
The most important thing I stress to women of color is to know your personal and family history as it relates to infertility and pregnancy.
Many known conditions including premature ovarian failure, endometriosis, fibroids, infertility, preterm delivery, recurrent pregnancy loss, breast and ovarian cancers, etc. are affected by genetics. And sadly, these subjects are often taboo discussions within the African American household and our communities!  So let's empower ourselves by asking those difficult questions to our mothers & grandmothers, despite how uncomfortable it may be. In this process of 'living out loud,' you'll not only share experiences, but will likely improve outcomes, and encourage someone else along the way. At Natalist, we're here to support that journey! Our primary goal is to support your TTC and pregnancy journey by providing clinically sound information and products to take the guesswork out of this process. 
Is it harder for mixed Black women to get pregnant?
Although I'm unaware of studies specifically assessing infertility rates in biracial women, the short answer is—quite possibly so. 
Racial disparities exist in most areas of clinical medicine and infertility is no exception. Most studies confirm that African American women are two times more likely to suffer from infertility in comparison to Caucasian women. 
Despite this statistic, African American women historically have been stereotyped as being hyper fertile, and during slavery were sold for a much higher price, if of reproductive age.
This "hyper fertile" misconception often compounds feelings of guilt and shame, and leaves many African American women suffering silently and excluded from treatments that could improve or correct their condition. 
My most important advice to all women, especially African Americans, is to know what represents the normal time to conception when trying to conceive. And if you exceed that time frame, reach out to your OBGYN provider for help. If you are not taken seriously, find a different provider!
Unsure what you should ask? Check out "Questions to ask during your first fertility work-up."
Many Black women suffer from fibroids. How do they affect fertility? What are the signs of fibroids?
I absolutely agree; fibroids are a frequent and frustrating clinical diagnosis for all women, but Black women are disproportionately affected. The incidence of fibroids is two to threefold greater in Black women than in white women. Fibroids are a known cause of infertility and adverse pregnancy outcome, however most recent studies suggest that age may be the most significant factor. Unfortunately, age-related infertility and fibroid-related infertility are difficult to separate because fibroids and infertility both increase with age. 
In general however, fibroid location is the most important determinant of infertility as well as pregnancy outcome. Fibroids that are submucosal or within the uterine cavity where a pregnancy would grow are more likely to cause issues. Fibroids symptoms include pelvic pain, painful or heavy cycles, irregular vaginal bleeding, pelvic or abdominal bloating, frequent urination, constipation.
Heard Black women are more prone to being diabetic during pregnancy? 
You heard correct! Diabetes in pregnancy falls into two categories—pre-existing diabetes which includes Type 1 and Type 2 diabetes and gestational diabetes which is diabetes that develops secondary to the pregnancy itself. Gestational diabetes often represents 86% of diabetes in pregnancy and minority women are at higher risk. This is often explained by genetic predisposition, but also linked to obesity and dietary habits. Pre-existing and gestational diabetes is a significant contributor to adverse  pregnancy outcomes including pre-eclampsia, cesarean delivery, growth abnormalities, birth defects, and stillbirth.
It's also important to note the effects of gestational diabetes reaching far beyond the pregnancy itself. Up to 60% of women with gestational diabetes will develop Type 2 diabetes within ten years! And studies have consistently shown that fetal exposure to maternal diabetes contributes to childhood obesity and diabetes in offspring.
Take home message: 
Work hard to control modifiable factors such as diet and weight prior to and during pregnancy.
If you are minority, obese, or have a strong family history of diabetes, ask your doctor for an early diabetes screening test at your first prenatal visit.
If you've been diagnosed with gestational diabetes during a past pregnancy, be sure to screen every three years for Type 2 diabetes to ensure early diagnosis and prompt treatment if needed.
Is it true that pregnant Black women may require more Vitamin D?
Vitamin D deficiency is more commonly seen in Black women due to the higher levels of melanin, the molecule responsible for skin pigmentation. Because vitamin D is synthesized by the body during exposure to sunlight, it's more difficult to achieve adequate vitamin D levels with darker skin. Vitamin D deficiency can also occur due to inadequate dietary intake.
What is preeclampsia? What does it have to do with Black women and heart disease? 
Preeclampsia is a pregnancy complication characterized by high blood pressure and signs of damage to another organ system, most often the liver and kidneys. Preeclampsia usually begins after 20 weeks of pregnancy in women whose blood pressure had been normal. If untreated, it can lead to seizures and death of both mother and baby. 
Preeclampsia's cause is poorly understood, but most believe it's related to the early development of the placenta, which is a bed of blood vessels carrying oxygen, blood, and nutrients from mom to the baby. In women with pre-eclampsia, these blood vessels don't develop or function properly. They're too narrow, and this affects the blood flow to the fetus which can restrict the fetal growth, but also can lead to high blood pressure, and damage to blood vessels causing them to leak protein. 
Heart disease is another condition where blood vessels are narrow or constricted. Most recent clinical evidence suggests that those same pathways that lead to narrow placental blood vessels and pre-eclampsia, may later lead to Coronary Artery Disease or narrow heart vessels. 
Should Black women get paps smears more often? 
No, Black women should follow the same standard guidelines for pap smears. Every three to five years, depending on HPV co-testing.
What can Black women do to ensure they get the best care possible?
SPEAK UP! You know your body best—if something seems wrong or off, be vocal and trust your instincts! Many women who have experienced poor maternal or fetal outcomes knew something was wrong, but were afraid to speak up or weren't acknowledged when they did. You must be brave enough to be your own advocate. 
Increase our knowledge—it's easier to speak up when you know the facts. Information on any topic/symptom is available, within seconds, with the simple swipe of a finger. At Natalist our goal as moms, scientists, and doctors is to provide unbiased, clinically sound information before, during, and long after pregnancy 
Share our experiences—speaking out regarding individual experiences will empower others dealing with similar situations. Together, we can be our sister's keeper!
What actions can BIPOC allies take to combat inequality in maternal outcomes?
It's important that everyone including BIPOC, our allies, healthcare advocates, and providers, recognize the difference in maternal outcomes and their cause. 
Maternal outcomes differ for Black women largely due to inequality, racial bias, and inadequate access to care. For patients and providers, these are uncomfortable conversations to have. But a justifiable conversation nonetheless. What truly matters is that Black women are three to four times more likely to die during pregnancy or childbirth, and that all maternal morbidity and mortality in the US, is on the rise. So our comfort level with these issues is a non-factor. 
Actions to take: 
Ask what your local healthcare system is doing to study and address maternal mortality and let them know it's important to you.
Inform your local and state representatives of the importance of saving mothers' lives and allocating appropriate funding toward studies and solutions.
Join movements such as Black Mamas Matter, participate, and provide financial support.
Shop Products From This Article