Can You Get Pregnant With PID?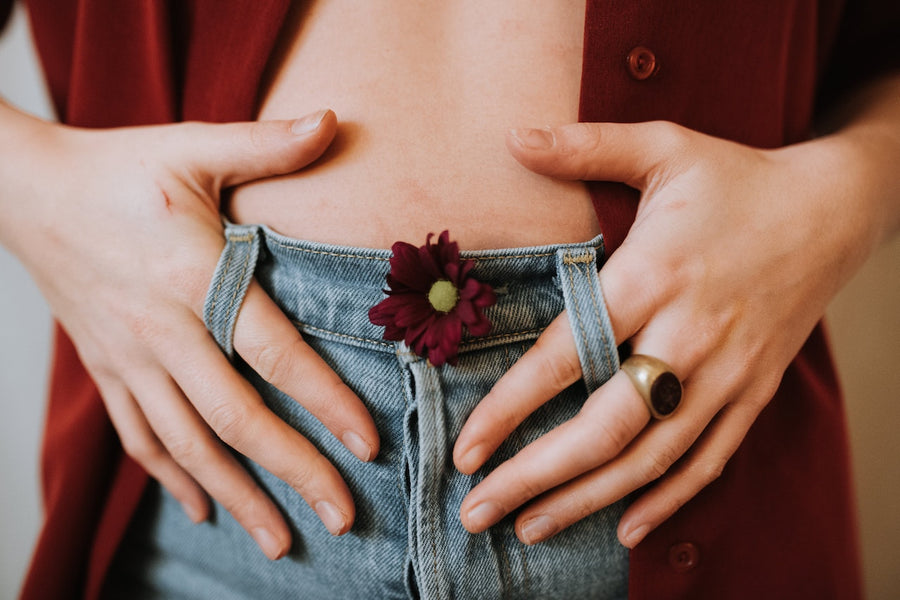 What Is Pelvic Inflammatory Disease?
Pelvic Inflammatory Disease (PID) is a common infection that is diagnosed in more than one million women every year in the United States. [1] Anyone assigned female at birth (AFAB) can develop the condition, although it is most commonly seen in those younger than 25. [1] PID occurs when bacteria travels from the vagina and the cervix into the uterus, ovaries, or fallopian tubes. Infection of the upper reproductive tract can lead to inflammatory damage, scarring, adhesions, and other damage to the surrounding organs. [2] PID can lead to some long-term problems and uncomfortable symptoms, but can often be prevented with accessible and regular sexual health care. [1-2] 
What Causes PID?
PID occurs when bacteria travels from the lower reproductive tract to the upper reproductive tract. [2] This bacteria is usually a result of sexually transmitted infections, mainly gonorrhea and chlamydia. When these STIs are not promptly treated, the infection can spread, leading to PID within a few days to a few weeks. [1] PID can also be caused by non-sexually transmitted infections, such as bacterial vaginosis (BV). 
Symptoms of PID
The symptoms of pelvic inflammatory disease can vary widely from person to person. Some may have extremely painful or uncomfortable symptoms, while others may have no symptoms at all. Some potential signs of PID include [1-2]:
Abnormal vaginal discharge
Pain in the abdomen
Pelvic pain
Abnormal vaginal bleeding
Fever and chills
Painful sexual intercourse
Nausea and vomiting
Pain when urinating
These symptoms can also be a sign of another condition, so it's important to speak to a healthcare provider right away if you're experiencing any new or unusual symptoms. 
Complications from PID
Aside from the symptoms of PID, an untreated infection may lead to scarring of the fallopian tubes, ovaries, and uterus. This scarring and inflammatory damage may lead to complications such as infertility, ectopic pregnancy, and chronic pelvic pain. [1] Some research suggests that 25% of PID patients will have chronic pelvic pain, 10-50% will experience impaired fertility, and 15-60% will experience an ectopic pregnancy. [2] Some people will also experience Fitz-Hugh-Curtis Syndrome (FHCS), a chronic complication of PID characterized by an inflamed liver, adhesions, and right upper quadrant pain. [3] 
Does Pelvic Inflammatory Disease Cause Infertility?
Unfortunately, pelvic inflammatory disease can lead to a few long-term problems, including infertility. If PID causes scarring, adhesions, or obstruction of the fallopian tubes, it may become difficult or impossible for an egg to become fertilized and implant into the uterus. [1] However, pregnancy is not impossible if you have had PID. To get a better idea of your fertility chances, you should speak to a healthcare provider. Imaging tests such as an ultrasound or laparoscopy may be able to identify any scarring or abscess that could impact your chances of a healthy pregnancy. [1] Learn if STIs can make you infertile → 
PID and Pregnancy
In some cases, PID scarring may block a fertilized egg from traveling or implanting into the uterus. This may lead to an ectopic pregnancy, which can be life-threatening. [1,4] Unfortunately there is no way of moving an ectopic pregnancy, so treatment to remove or stop the cells from growing is required (Keep reading about medical treatments for an ectopic pregnancy). [4] Additionally, PID can develop during pregnancy as a result of infection from an STI, recent surgery, fertility treatment, or egg retrieval, although these cases are unlikely. [5] In all cases, prompt treatment of PID is necessary to improve outcomes. 
It is possible to have a healthy pregnancy with PID, but your provider should monitor you closely to ensure you do not have an ectopic pregnancy or other complications. Speak to your provider about your options. 
Treating and Preventing PID
Pelvic inflammatory disease can often be prevented with adequate healthcare. The best way to avoid PID is to practice safe sex and prevent or promptly treat any infections. Some steps you can take to prevent PID include [1]:
Use condoms when having sex, especially if you have multiple partners or don't know of your partner's STI status. 
Have a monogamous relationship with someone who does not have an STI.
Get tested for STIs regularly and alert your healthcare provider of any change in partners or symptoms. Catching and treating STIs early is the best way to avoid complications. 
Always take all medication as prescribed- if you receive antibiotics for any infection, take all of the prescribed medication, even if your symptoms improve or disappear. 
PID can be treated with the use of antibiotics and when necessary, surgery. Antibiotics can stop the spread of an infection but can not reverse any scarring that has already occurred. In some cases, surgery may be necessary to manage a pelvic abscess. [1-2] 
Supporting Fertility Outcomes
Pelvic inflammatory disease is an infection that can have negative effects on fertility and pregnancy. Fortunately, PID is considered a fairly preventable condition. If you ever have any concerns or questions about your fertility or reproductive health, you should speak to a healthcare provider. Support your fertility journey with Natalist supplements designed to support egg and sperm health, prenatal nutrition, and more. 
References:
Pelvic Inflammatory Disease (PID). American College of Obstetricians and Gynecologists. FAQ077. June 2022. https://www.acog.org/womens-health/faqs/pelvic-inflammatory-disease
Jennings LK, Krywko DM. Pelvic Inflammatory Disease. [Updated 2023 Mar 13]. In: StatPearls [Internet]. Treasure Island (FL): StatPearls Publishing; 2023 Jan-. Available from: https://www.ncbi.nlm.nih.gov/books/NBK499959/
Basit H, Pop A, Malik A, et al. Fitz-Hugh-Curtis Syndrome. [Updated 2023 July 3]. In: StatPearls [Internet]. Treasure Island (FL): StatPearls Publishing; 2023 Jan-. Available from: https://www.ncbi.nlm.nih.gov/books/NBK499950/
Ectopic Pregnancy. American College of Obstetricians and Gynecologists. FAQ155. June 2022. https://www.acog.org/womens-health/faqs/ectopic-pregnancy
Marcinkowski KA, Mehta V, Mercier R, Berghella V. Pelvic inflammatory disease in pregnancy: a systematic review focusing on perinatal outcomes. Am J Obstet Gynecol MFM. 2022;4(4):100643. doi:10.1016/j.ajogmf.2022.100643
Shop Products From This Article