Coronavirus and Pregnancy Update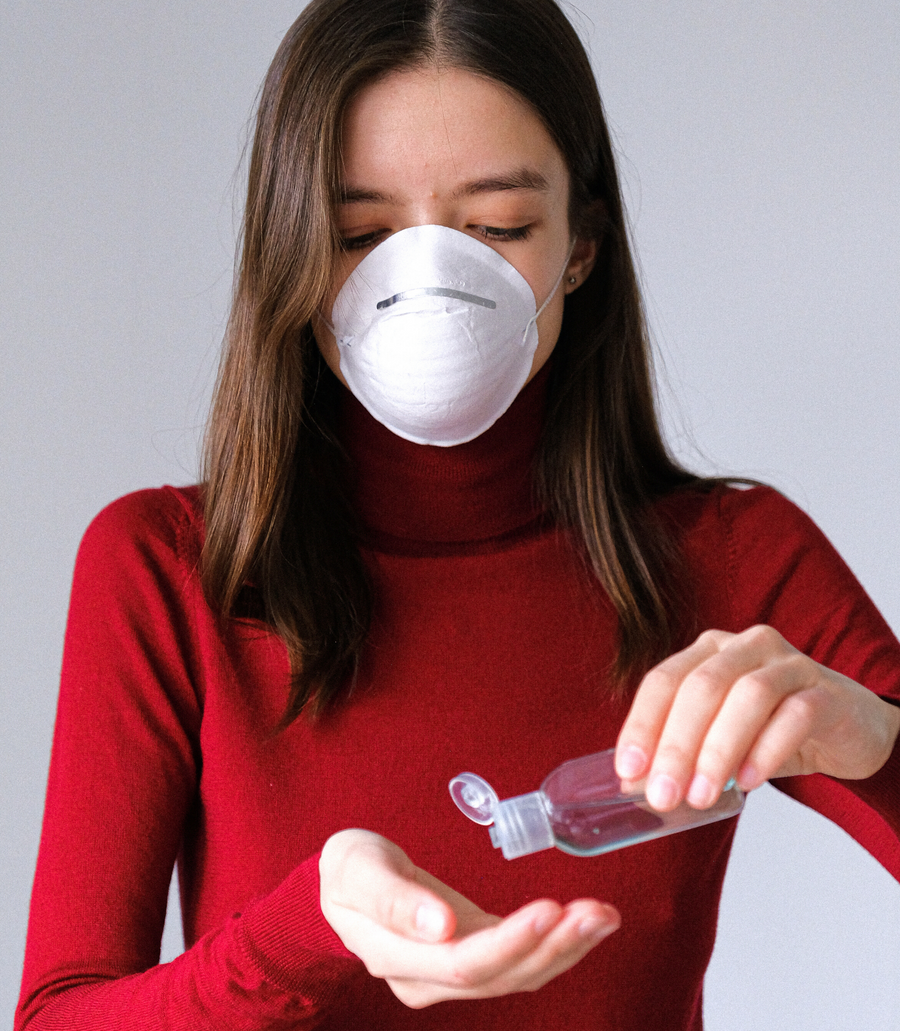 Dr. Mare provides an update on coronavirus and pregnancy based on the most recent data and findings.
Updated 3/27/20
**Please realize answers to these questions may change as we learn more about COVID-19.
Well, it looks like we definitely underestimated the transmissibility of the COVID-19 virus. However, as much as we've learned new information about this disease, the methods to prevent spread haven't really changed. While COVID-19 does have some similarities to the flu, there are some big caveats to consider.    
Let's start by comparing the number of flu cases this season to coronavirus cases in the US. Before giving you the numbers, I think it's important to keep in mind that these flu numbers are over a much longer time period than for COVID-19. flu season started in September 2019 and the first COVID case here was in February 2020). The numbers below are as of 3/26/20.
Per the CDC, there have been at least 38 million flu cases this season so far. Of these, there have 390,000 cases that have required hospitalization (1%) and 23,000 deaths (0.08%).
Now, compare this to current numbers for coronavirus in the US. As of March 26, 2020, there have been 68,440 cases with 994 deaths (1.4%) and over 2449 hospitalizations and ICU admissions (3.5%; this number is from 3/16/20 and is certainly higher by now).
Based on the data coming in from here, Italy, and all the other countries affected by COVID-19, we know that this virus is MUCH more transmissible than the flu. R0 (R naught) is a number used by infectious disease experts to assess how transmissible a disease is. It represents the number of persons who get infected during an individual's course of illness. For comparison, R0 for flu this season is around 1 (i..e, if I get the flu, I will likely infect 1 other person who will then infect another single person and so on and so forth). R0 for the flu pandemic in 1918 was between 2-3. R0 for COVID-19 is currently about 2.5. 
That number may not seem that big to you but just think about that math. If I have the flu and it spreads at that rate of 1 infection per person, after 10 "transfers" of my virus, we have 10 new cases. If I have COVID-19 and I infect 2-3 people and they in turn do the same, after 10 "transfers", I've been responsible for up to 59,049 new cases of COVID.  
This is why COVID is considered to be such a highly contagious virus. Hospitals are overburdened because with this high rate of transmission, the number of severe cases occurring in close succession is too much to handle. And without a vaccine or any great treatment options besides supportive care, a patient's hospital stay is significantly longer than for a normal case of the flu--this means when new admissions come in, there's nowhere to put them and not enough staff or equipment to care for them.
So: this is not a drill, we really do have a pandemic on our hands now.
The one thing we have going for us is that our mortality rate appears to be lower than that in Italy (which we know has been hit hard by this).
What can you do? Continue washing your hands (which is better than hand sanitizer at killing germs) and please stay home! Social distancing is the only real way for each of us to make that R0 as low as possible.
I implore you to please stay out of the hospital unless you truly have an emergent problem. Both main ERs and OB triages do not have the staff to handle both COVID-19 cases, actual emergencies and the usual non-emergent things we see during normal times.  
If you're not sure if you should come in, CALL your provider or the hospital. This is especially true if you have symptoms of the flu and/or COVID-19. As I mentioned before, we can only offer supportive care at this point so unless you are having difficulty breathing, we do not want you coming into the hospital  and potentially spreading whatever you might have just for us to tel you to go home and quarantine.
Obstetric COVID-19 Updates
We are still researching how COVID affects pregnant patients and their infants. So far, it appears that being pregnant does not increase the proportion of severe cases as compared to non-pregnant patients. Below you'll find a summary of what we know and what you can expect based on new guidelines and advice for providers from the American College of Obstetricians & Gynecologists. 
We are now reasonably certain that vertical transmission of COVID (i.e., transmission from mother to baby during pregnancy or delivery) is highly unlikely. This is based on a study of only 38 pregnant women but in that study, there were "no confirmed cases of intrauterine transmission… from mothers with COVID-19 to their fetuses". It is also not thought to be transmitted through the placenta or via breast milk. 
Horizontal transmission (transmission of the virus after the baby is born via the normal route of respiratory droplets) is still a concern. If a postpartum patient has COVID-19, it is recommended they practice strict hygiene, wear a mask and limit exposure to their infant. The risk of transmission is still there even with these practices however, so a pediatric provider may even recommend that the patient quarantine away from the infant for about 2-3 weeks.
We are still unsure about COVID-19's effects on miscarriage in early pregnancy.
If you're early in your pregnancy and/or low risk, it is possible you'll be told to participate in telehealth instead of in-person visits to minimize exposure. This may mean ultrasounds will be limited to only an anatomy scan for those patients (i.e, no formal first trimester ultrasound). This is going to vary by institution. 
If you have to come in for an in-person visit for whatever reason, you will likely be called prior to that appointment and screened for any COVID symptoms. Again, this is by institution. Please take this seriously and do not lie about symptoms. Providers need to know this information so that the proper protective equipment can be worn when you are seen and your exposure to other patients can be limited.
It is still not recommended for anyone in the general public (including pregnant women) to routinely wear a mask if they are not sick or a healthcare provider. 
If you are nearing delivery, you will likely have to limit how many support people you have in the hospital with you during your labor, delivery and postpartum course. Most hospitals have now instituted a limit of 1 person (who typically must be above a certain age). I recommend using facetime and other video chat apps if you want to include other family or support people during this time.
Delivery mode (i.e., c-section vs vaginal delivery) is not dictated by COVID status. 
Most postpartum visits are scheduled around 6 weeks after delivery. However, it's likely that for patients delivering now, we will still be limiting in-person visits so you will need to be prepared for a possible telehealth or virtual visit when the time comes. As a result, I highly recommend THINKING AHEAD about what you would like for birth control BEFORE you head to the hospital for delivery. If you need something that would require an in-person postpartum visit (like the IUD or nexplanon), most providers will work with you to get it placed before you are discharged just in case it's not possible at 6 weeks postpartum. 
For those trying to conceive, the American Society for Reproductive Medicine has some specific recommendations for providers which will unfortunately disrupt anyone who is not in the middle of a cycle. They recommend that providers:
Suspend any new and non-urgent treatments (including egg retrievals, IVF or IUI cycles, ovulation inductions or frozen embryo transfers).
Strongly consider cancelling all embryo transfers (both frozen or fresh).
Continue care for those who are in the middle of treatment cycles.
Stop all elective surgeries and non-urgent diagnostic procedures.
Minimize in-person visits and increase the use of telehealth.
There will undoubtedly be more updates as time goes on. In the meantime, stay safe, stay home and know that you are all doing the right thing by doing so! 
Interested in learning more about COVID-19, TTC, and pregnancy? We hosted an insightful discussion about motherhood in the uncertain times of the coronavirus pandemic.