Danielle Wade on Infertility, the Journey to Motherhood, and Staying Hopeful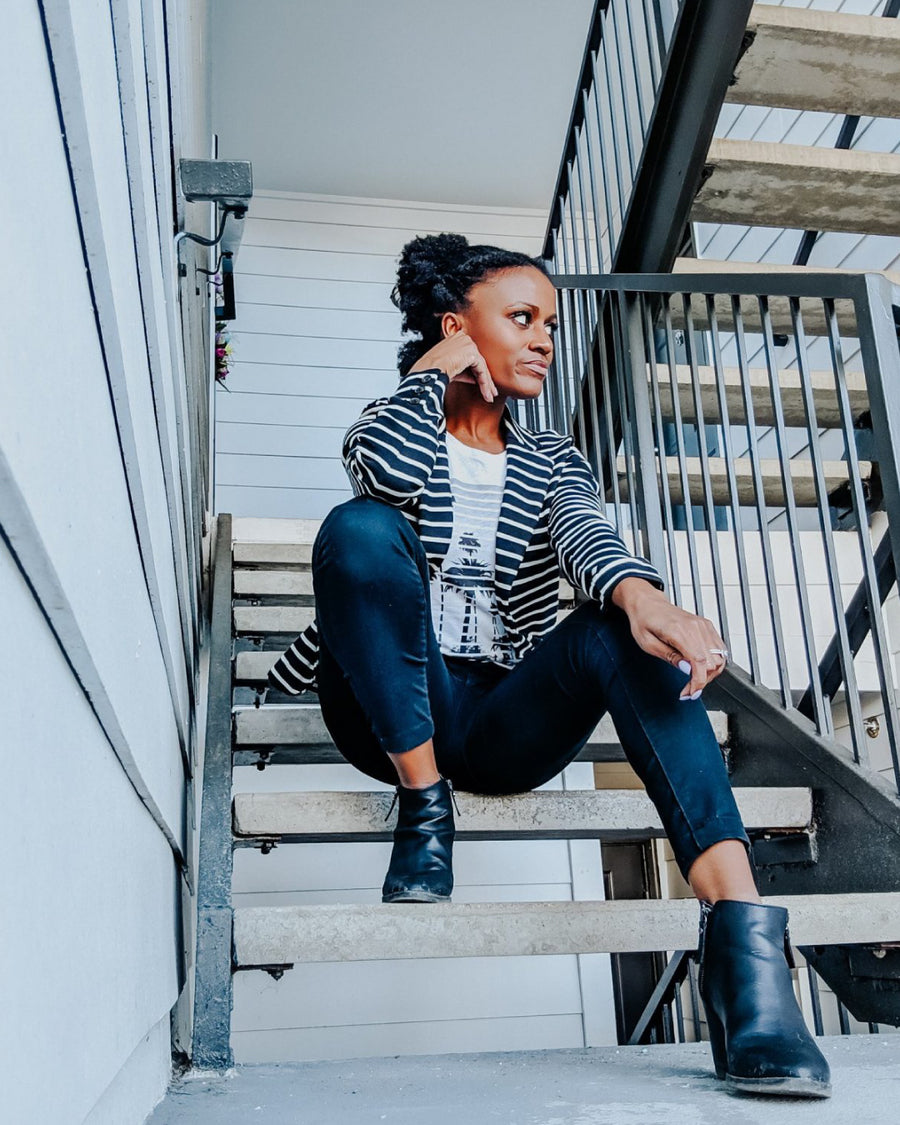 Tell us a little about yourself.
I'm Dani, I'm 34 years old, I've been married for four years, and my husband and I currently live in the southern suburbs of Denver, CO. I'm a licensed clinical social worker, and I enjoy additional work as a blogger and social media influencer. After living in Chicago for 10 years, my husband and I decided it would be beneficial to move to CO to be closer to our families as we start to have kids of our own. We became first-time homeowners in 2019 and are so excited to grow into our home as we have children and maybe even a dog someday!
You can visit Danielle on on her blog dwbellastyle.com or follow her on social media at @dwbella.
Tell us about your journey to motherhood so far.
My husband and I have been consistently trying to conceive since August 2018. After one year of trying naturally and not becoming pregnant, I went in for an OBGYN appointment seeking initial testing and answers to whether or not anything was a reason we were unable to conceive. At that appointment, I was prescribed clomid to help regulate and confirm monthly ovulation. 
After three to four cycles on clomid, I agreed to a referral to an infertility specialist. After we established care at the fertility clinic, we proceeded with two cycles of IUI. Neither were successful. I felt a huge lack of support from our fertility clinic—they only seemed to care about when I was going to consent to the next step: IVF. At that point, my husband and I mutually decided to take a break from fertility treatment for our mental and emotional health—and then Covid-19 hit. It actually ended up being the perfect time for us to take a break.
What was happening in your life when you decided you wanted to start trying to get pregnant?
We had just celebrated our two-year wedding anniversary. I also got a promotion at my job, and we were making plans to start house shopping. Things were making sense, and we were working hard to establish roots in our new home state. We were excited to grow our family.
What are you currently doing to take care of yourself while TTC?
I'm getting as much sleep as I can. I'm on a manageable daily vitamin regimen, and making better decisions about my diet. I'm allowing myself to feel what I feel when I feel it and not beating myself up for feeling bad when my period comes every month.
🛍️Shop Fertility & Pregnancy Products ⟶
You've been open about dealing with unexplained infertility and undergoing IUI treatments. How has this experience changed your perspective on women's health and conception?
Everything I've understood about women's health, sex and conception my entire life has now changed. 
Never once did I think I would have challenges getting pregnant. I lived under the false stereotype that women were made to reproduce and therefore, it is easy to get pregnant—especially when you're trying. Now I see the huge disservice we as a society create by not providing education about all aspects of women's health and conception. We need to normalize education and discussions about infertility for both men and women. We also need to speak more of, and provide education on disorders that impact reproductive health. More education needs to be around the high prevalence of miscarriage and other common barriers to successful conception and pregnancy.
You've previously talked on social media about how isolating it can be to be a Black woman in the infertility community. How have you dealt with disparities in the healthcare system and found trust in your own experience?
It helps quite a bit that I've worked in healthcare my entire career and advocate in a hospital setting for others everyday. I take what I know from my job and try to apply it to my own healthcare experiences as much as I can. However, I've still missed subtle behaviors that I later thought back on and realized: I was being treated unfairly or inadequately when especially compared to standards of care, and stories shared by other women. I maintain a healthy level of caution when dealing with fertility providers. I just do my best to ask questions and continue to make informed decisions with the guidance of my medical providers.
What advice would you give other Black women struggling with infertility and feeling heard by their community and providers?
Trust your intuition and feel empowered to move on to a new provider if the specialist you are working with isn't providing you the care and respect you deserve. You can shop for providers like you shop for anything else in life–so don't feel like you have to stick with a doctor who isn't meeting your needs.
Locate a local or online community of fertility sisters you can build trust with, discuss experiences, and learn from it. Those are often those most informed people besides fertility specialists. They provide great insight into what you're experiencing as well as new ways you can approach your providers, and helpful questions to ask. Though it's less common for Black women and men to outwardly share our experiences with infertility, we are out there, and we deserve community. It starts with each of us being willing to put ourselves out there in some way. Don't be afraid to reach out women like me via social media—I always respond and love providing support to anyone in need.
Is there a larger vision that keeps you going, even when your motivation is down?
I just keep reminding myself that this process is unpredictable and that our dream of having a family will come true. I often picture holding our future babies, filling the nursery, and watching them grow up. My husband and I stay hopeful and remind each other to have faith.
What is your favorite Natalist product?
The vitamins are a great size and much easier to swallow than many others.
What advice do you have for other aspiring mamas?
It's normal to experience emotional highs and lows while trying to conceive. Allow yourself to go through all the feelings that come during this journey, and try your best to not beat yourself up for having a hard time. We're not proactively taught how to manage the physical, emotional, and mental rollercoaster of infertility. And there's no perfect, clear cut answer to how you should deal with it. So, you just do you. Do what you can, take control of the factors that are within your control, and try to let go of the rest.
Anything else you'd like to share?
Stay connected with your partner and/or support system throughout your journey. Check in with each other regularly so that you can lean on each other and both feel supported. Though the response to grief, frustration, loss, and disappointment may display differently between you and your partner, both of your experiences and feelings are valid and deserve to be acknowledged.