How Early Can I Take a Pregnancy Test?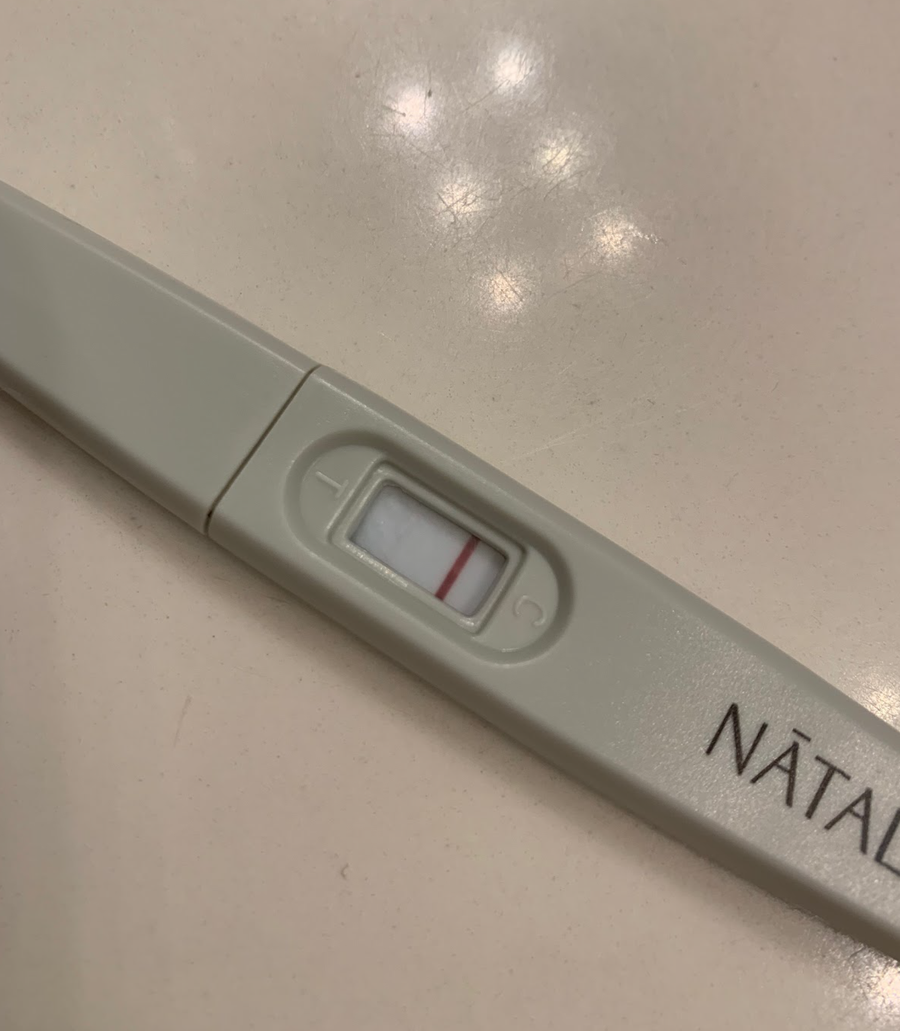 Originally published 06/12/2020. Updated for accuracy and relevancy on 11/01/2023. 
By OBGYN Dr. Kenosha Gleaton
When trying to get pregnant, every little symptom can feel like a sign. Am I yawning because I'm tired or pregnant? Are my breasts sore because I'm about to get my period, or because a little embryo has nestled into my uterus? The best, tried-and-true way to confirm pregnancy is the trusted pregnancy test. But how soon can you take a test? Let's dive in.
How Does a Pregnancy Test Work?
The home test, which was invented by Margaret Crane in the 1970's, has been one of the most revolutionary inventions in women's health. [1] They work by detecting a hormone called human Chorionic Gonadotropin (hCG), which is the first detectable biomarker of pregnancy. An embryo makes hCG, which can be detected in urine after it implants into the uterine wall. If the test detects hCG, it will show a positive result.
What's The Earliest a Pregnancy Test Can Be Positive?
For the Natalist Pregnancy Test, you can take the test starting five days before you expect your period to start. That would be Cycle Day 23 if you have a 28-day cycle (with your period as Cycle Day 1). But, not everyone who is pregnant will get a positive result five days before. In a clinical study of 1000+ pregnant women, roughly 77% of pregnant women got a positive result on Day 5. And many of those positive results were "faint" lines.
It's a squinter, but there's a faint positive result from a pregnant woman who took the test five days before her expected period.
When To Test for The Most Accurate Results
If you get a negative result and tested before your expected period, you could still be pregnant. Since it would be really early in your pregnancy, you may not have enough hCG for the test to detect yet. If you are pregnant, your hCG levels will double every 72 hours until it reaches its peak around 8-11 weeks. [2-3] So if you think you could be pregnant, we suggest testing again in a day or two.

Early Pregnancy Symptoms
While you're waiting for your positive result to appear, keep an eye out for any early signs of pregnancy. Pregnancy symptoms can vary from person to person, but generally include the following [4]:
Breast tenderness
Fatigue
Nausea and vomiting
Urinary frequency
Bloating
Cramping
Mood swings
Support Your Fertility Journey With Natalist
The fertility journey can be a long, confusing, beautiful process with a lot of ups and downs. As a team of moms and doctors who have been there, we understand and aim to bring you the most evidenced based information and products to assist you along your journey to parenthood. Get products you can trust, from ovulation and pregnancy tests to prenatal vitamins, and everything in between. Learn more about getting pregnant here, or browse all Natalist products. 
References:
Predictor Pregnancy Test. National Museum of American History. ID 2015.0220.02. https://americanhistory.si.edu/collections/search/object/nmah_1817638
Eskandar MA, Al-Shahrani M, Shaamash A, El-Emain M, Al-Ahmad M, Payodon B. Early Maternal Serum β-human Chorionic Gonadotropin Measurements After ICSI in the Prediction of Long-term Pregnancy Outcomes: A Retrospective Cohort Analysis. J Clin Med Res. 2011;3(1):30-35. doi:10.4021/jocmr477e
Konrad G. First-trimester bleeding with falling HCG: don't assume miscarriage. Can Fam Physician. 2007;53(5):831-832.
Anderson J, Ghaffarian KR. Early Pregnancy Diagnosis. [Updated 2023 Jan 2]. In: StatPearls [Internet]. Treasure Island (FL): StatPearls Publishing; 2023 Jan-. Available from: https://www.ncbi.nlm.nih.gov/books/NBK556135/