Does Inositol Support Sleep?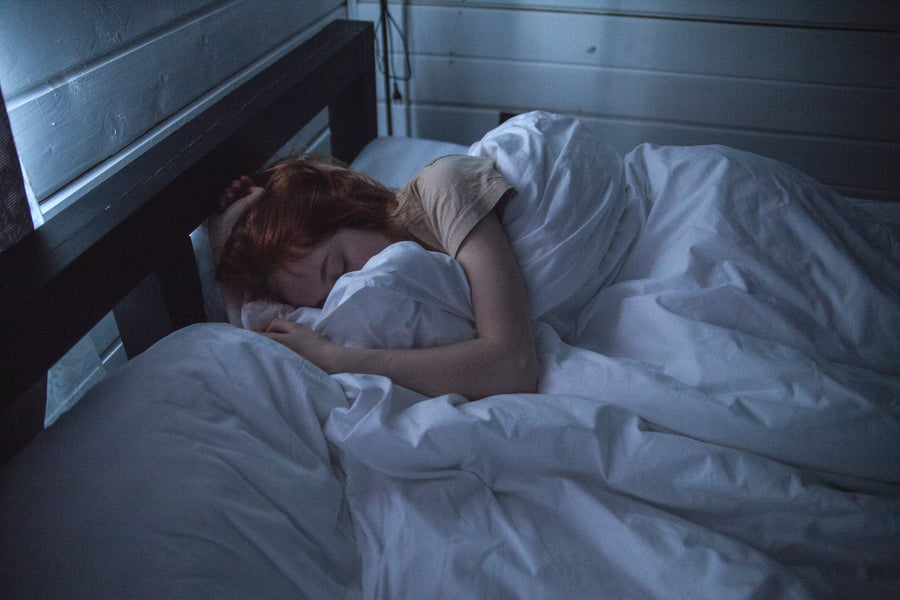 By OBGYN Dr. Kenosha Gleaton
Inositol has been widely praised for its effects on ovarian health and cycle regularity, but are you wondering if inositol may also help you get better sleep? Research is still limited, but there is some interesting data connecting inositol to circadian rhythms, sleep quality, and sleep hormones. 
What is inositol?
Inositol is a sugar found naturally in the body, particularly in the blood, brain, kidneys, and other tissues. [1] There are dietary supplements and food sources of inositol available, but the body can also produce inositol from dietary carbohydrates. Inositol has many roles in the body, including regulating insulin and neurotransmitters, which can have an impact on various conditions and diseases such as polycystic ovary syndrome (PCOS), metabolic syndrome, gestational diabetes, and more.  [1-2]
Types of inositol: myo-Inositol and D-chiro-inositol
There are nine different types of inositol, but the most bioavailable (easily absorbed) type is known as myo-inositol (MI). [3] Myo-inositol works closely with another type of inositol, D-chiro-inositol (DCI). Clinical research has shown that a 40:1 ratio of MI:DCI is the best combination for effective results when taking an inositol supplement. [4-5] 
Circadian rhythms
The circadian rhythm refers to physical, behavioral, and mental changes that follow a 24 hour cyclical pattern. [6] These are natural processes seen in most living things, and primarily respond to light and dark. A well known example of a circadian rhythm is the sleep cycle— the body naturally wants to sleep at night and be awake during the day. The hypothalamus receives input from the eyes and then communicates to the rest of the body if it's light or dark out, influencing many different organs and tissues. [6] Want to learn more? Read Why Can't I Sleep During Pregnancy? 
Circadian rhythms and health
The way the body functions is influenced greatly by circadian rhythms, including hormone release, eating habits, digestion, body temperature, and more. This includes the production of a hormone known as melatonin. When you're in the dark, the body produces melatonin to make you sleepy. [6] (A fun fact that many may not realize is that melatonin is also beneficial for reproductive functions—supporting ovarian health, follicular development, ovulation, and egg quality.) [7] 
Some factors can change circadian rhythms and confuse our "biological clock". Examples include gene mutations, jet lag, work or lifestyle changes, and bright lights being used at night, such as electronic devices or bright overhead lights. [6] Data suggests that these changes may lead to sleep disorders and chronic health conditions. 
The science behind inositol and sleep
Research is still being done to fully understand the connection between inositol and sleep. What we do know is that inositol levels may have an effect on sleep quality and duration in some people. [8-9] Inositol has been shown to impact circadian rhythms and may help to regulate sleep. [8] We also know that people with low MI levels in the frontal cortex may have issues with depression, short sleep, and daytime sleepiness. [9-10] Another small study found that supplementing with inositol helped to improve sleep quality and sleep duration during pregnancy. [11] 
These claims are relatively new and not much research has been done to confirm findings, but there is some promising evidence to suggest inositol may be linked to better sleep. 
Inositol and sleep hormones
Research connects inositol, melatonin, and serotonin in various ways. [12-13] Melatonin, as discussed, is an important hormone that's produced by the brain when it's time for us to go to sleep. Serotonin is a hormone that plays an important role in our mood, digestion, wound healing, and sleep. [13] Serotonin is actually needed in order for the body to produce melatonin. Lastly, it's suggested that inositol may help with the signaling and functioning of serotonin receptors in the body. [12] Researchers are still determining how these connections specifically impact the sleep cycle, but we do know they are impacting vital hormone signaling and circadian rhythms in some way. [8-9]
Other ways to support sleep
Getting poor sleep can negatively impact your health. Not only are you less alert if you're sleep deprived, but continuously getting poor sleep is linked to many chronic diseases and conditions. [14] It's important to support your circadian rhythm and try your best to improve sleep habits. Some tips for improving sleep health include [14]:
Avoid large meals, caffeine, and alcohol close to your bedtime. 
Put away electronic devices and dim the lights later in the evening. 
Keep a consistent sleep schedule. Try your best to go to bed at the same time every night and wake around the same time every morning. 
Block out additional noise, light, and distractions when attempting to rest. 
Exercise during the day. This may help you fall asleep more easily. 
Other benefits of inositol
Aside from potentially aiding in better sleep, inositol has many useful benefits. Research supports the use of inositol supplementation for weight loss and ovarian function in people with PCOS, improve egg quality, benefit mental health, and more. [15-20] A few studies have linked inositol supplementation to reduced rates of depression, fatigue, tension, and hostility. [15] MI supplementation may have useful therapeutic effects for mental conditions such as depression, panic disorders, and obsessive compulsive disorder (OCD). [16] 
The antioxidant and growth-promoting effects of MI have led to improved embryo and egg quality. [17-18] MI may also be useful for improving insulin sensitivity, benefiting those with PCOS, gestational diabetes, and type 2 diabetes. [19-20] 
Inositol dosage and timing
Dosage for inositol can vary depending on the person, condition, and brand. It's important to always follow the dosage instructions on the supplement bottle and to check with a healthcare provider before use.
How much inositol should I take to sleep?
Inositol does not have an established daily allowance or upper limit. It is considered to be generally safe by the Food & Drug Administration (FDA), but you should always consult a healthcare professional before taking any supplement. [21] Most studies focused on inositol supplementation involve doses ranging between 4g and 60g a day. [22] You may want to start by taking lower doses for a while to avoid any negative side effects. 
What time of day should I take inositol?
Inositol is water-soluble, meaning it does not need to bind to any fat to be digested. This allows you to take inositol at any time of the day. If you're hoping to see some sleep benefits with your inositol supplementation, you may want to try taking it before bed with a glass of water.
Possible side effects and precautions
As mentioned, inositol is considered generally safe by the FDA. Taking inositol in doses higher than 12 grams a day may lead to some uncomfortable symptoms, including nausea, flatulence, or diarrhea. [23]
How quickly does inositol work?
As with many supplements, consistency is key in order to have noticeable effects. There isn't a specific timeline for how long it will take inositol to work. Supplementation may need to be consistent for a few weeks to a few months (as approved by a healthcare provider) before you notice any benefits. 
Explore inositol supplements from Natalist
Myoinositol and D-chiro-inositol have been found to be very helpful for supporting various health conditions. Whether someone has PCOS, gestational diabetes, mood disorders, or is having difficulty sleeping, inositol supplementation may be beneficial when approved by a healthcare provider. Natalist Inositol Plus contains 2,000 mg of MI and 50mg of DCI, the ideal ratio that is naturally occurring in the body. 
References: 
Inositol. Science Direct. URL. Accessed May 2023. 
Pintaudi B, Di Vieste G, Bonomo M. The Effectiveness of Myo-Inositol and D-Chiro Inositol Treatment in Type 2 Diabetes. Int J Endocrinol. 2016;2016:9132052. doi:10.1155/2016/9132052
Potential role and therapeutic interests of myo-inositol in metabolic diseases - Scientific Figure on ResearchGate. URL. [accessed 10 May, 2023]
Roseff S, Montenegro M. Inositol Treatment for PCOS Should Be Science-Based and Not Arbitrary. Int J Endocrinol. 2020;2020:6461254. Published 2020 Mar 27. doi:10.1155/2020/6461254
Benelli E, Del Ghianda S, Di Cosmo C, Tonacchera M. A Combined Therapy with Myo-Inositol and D-Chiro-Inositol Improves Endocrine Parameters and Insulin Resistance in PCOS Young Overweight Women. Int J Endocrinol. 2016;2016:3204083. doi:10.1155/2016/3204083
Circadian Rhythms. National Institute of General Medical Sciences. May 4 2022. URL. 
Russo M, Forte G, Montanino Oliva M, Laganà AS, Unfer V. Melatonin and Myo-Inositol: Supporting Reproduction from the Oocyte to Birth. Int J Mol Sci. 2021;22(16):8433. Published 2021 Aug 5. doi:10.3390/ijms22168433
Wei H, Landgraf D, Wang G, McCarthy MJ. Inositol polyphosphates contribute to cellular circadian rhythms: Implications for understanding lithium's molecular mechanism. Cell Signal. 2018;44:82-91. doi:10.1016/j.cellsig.2018.01.001
Urrila AS, Hakkarainen A, Castaneda A, Paunio T, Marttunen M, Lundbom N. Frontal Cortex Myo-Inositol Is Associated with Sleep and Depression in Adolescents: A Proton Magnetic Resonance Spectroscopy Study. Neuropsychobiology. 2017;75(1):21-31. doi:10.1159/000478861
López-Gambero AJ, Sanjuan C, Serrano-Castro PJ, Suárez J, Rodríguez de Fonseca F. The Biomedical Uses of Inositols: A Nutraceutical Approach to Metabolic Dysfunction in Aging and Neurodegenerative Diseases. Biomedicines. 2020;8(9):295. Published 2020 Aug 20. doi:10.3390/biomedicines8090295
Mashayekh-Amiri S, Delavar MA, Bakouei F, Faramarzi M and Esmaeilzadeh S. The Impact of MyoInositol Supplementation on Sleep Quality in Pregnant Women: A Randomized, Double-Blind, Placebo-Controlled Study. Austin J Sleep Disord. 2020; 7(1): 1036.
Concerto C, Chiarenza C, Di Francesco A, Natale A, Privitera I, Rodolico A, Trovato A, Aguglia A, Fisicaro F, Pennisi M, Bella R, Petralia A, Signorelli MS, Lanza G. Neurobiology and Applications of Inositol in Psychiatry: A Narrative Review. Current Issues in Molecular Biology. 2023; 45(2):1762-1778. https://doi.org/10.3390/cimb45020113
Serotonin. Cleveland Clinic. March 18 2022. URL. Accessed May 2023. 
Sleep and Sleep Disorders. Centers for Disease Control and Prevention. September 7 2022. URL. Accessed May 2023. 
https://www.mhanational.org/inositol Complementary & Alternative Medicine for Mental Health. Mental Health America. April 8 2016. URL. 
Levine J. Controlled trials of inositol in psychiatry. Eur Neuropsychopharmacol. 1997;7(2):147-155. doi:10.1016/s0924-977x(97)00409-4
Chhetri DR. Myo-Inositol and Its Derivatives: Their Emerging Role in the Treatment of Human Diseases. Front Pharmacol. 2019;10:1172. Published 2019 Oct 11. doi:10.3389/fphar.2019.01172
Pacchiarotti A, Carlomagno G, Antonini G, Pacchiarotti A. Effect of myo-inositol and melatonin versus myo-inositol, in a randomized controlled trial, for improving in vitro fertilization of patients with polycystic ovarian syndrome. Gynecol Endocrinol. 2016;32(1):69-73. doi:10.3109/09513590.2015.1101444
Pintaudi B, Di Vieste G, Bonomo M. The Effectiveness of Myo-Inositol and D-Chiro Inositol Treatment in Type 2 Diabetes. Int J Endocrinol. 2016;2016:9132052. doi:10.1155/2016/9132052
Tahir F, Majid Z. Inositol Supplementation in the Prevention of Gestational Diabetes Mellitus. Cureus. 2019;11(9):e5671. Published 2019 Sep 16. doi:10.7759/cureus.5671
Code of Federal Regulations Title 21. DEPARTMENT OF HEALTH AND HUMAN SERVICES. Se. 184.1370. March 28 2023. URL. 
Formoso G, Baldassarre MPA, Ginestra F, Carlucci MA, Bucci I, Consoli A. Inositol and antioxidant supplementation: Safety and efficacy in pregnancy. Diabetes Metab Res Rev. 2019;35(5):e3154. doi:10.1002/dmrr.3154
Carlomagno G, Unfer V. Inositol safety: clinical evidences. Eur Rev Med Pharmacol Sci. 2011;15(8):931-936.
Shop Products From This Article
Subscribe & Save $3.00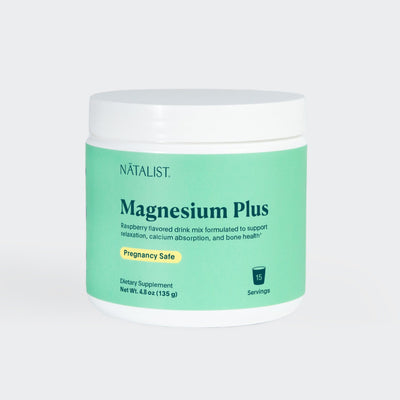 Extra 10% off your first delivery when you subscribe with code SEPT23
$32