Liz Damrich on Getting Pregnant Quickly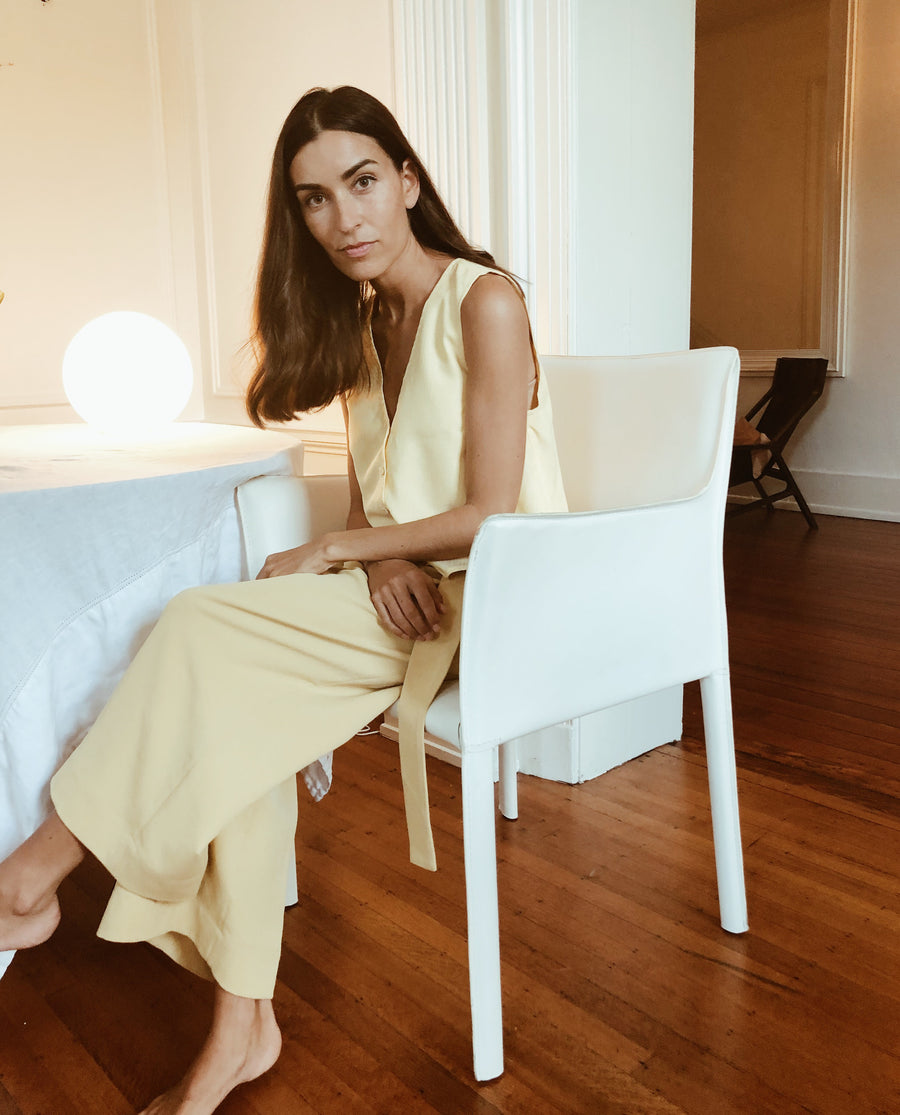 What brought you to where you are now? Bring us along from the beginning.
I grew up in the south in a small town where everyone knew everybody. Because I was so far away from the hustle and bustle of large cities, there was a lot of space and time to develop my personal interests, passions, and aesthetic away from too much distraction. I lived in New York City after college and worked in creative agencies to develop branding and ad campaigns for fashion and beauty brands. I eventually flew back south, landing in Charleston where I worked for Fuzzco, a design agency, before eventually decided to go back to school for interior design and started my own firm in 2017. We've since moved closer to family to work and live while we raise baby.
Tell us about your partner. What made you want to start or grow a family with them?
My husband and I met two days before college graduation and have been together ever since. We were both moving to New York City a few weeks later—it was one of the most fun times of my life. There was such a sense of discovery together and we were living on the notion that anything is possible. 
Michael is one of the most positive, loving, and energetic people I know. He also views parenthood with an egalitarian perspective. I feel like some marriages suffer after childbirth because the roles revert back to very traditional gender roles. We've been very conscious about approaching parenthood in an equal way because we both offer something different. We're in this thing together.
How did you care for yourself while trying to conceive?
When thinking about having a baby, I definitely increased my levels of self care. I got on a diet that really helped to serve my body, committed to a weekly fitness routine (which I had never been able to do!) at Pure Barre and tried meditation which all helped tremendously during conception, pregnancy, and labor especially. Also, I'm an introvert and need time to decompress each day—which is tough now that I'm a parent.
What was happening in your life when you decided to start your family?
Life was good. We felt stable in our relationship, community, and every day life. I had just started my own business which I knew would allow me to be flexible and create my own 'daily life' as I navigated parenthood. Emotionally, I felt as though I were in a good place to stand up to whatever came our way with our ability to conceive, the health of the pregnancy, and all of the normal hormones that accompany the journey. If there was ever a 'good' time to have a baby, we knew it was then.
I had struggled with the thought of pregnancy for a long time. I absolutely loved my life, and it was difficult to imagine changing anything about it. Some women naturally gravitate towards motherhood and I didn't feel that pull for a long time. I've always been extremely aware that having a child is a lifetime commitment and one that I want to do as well as I can. I struggled with seeing the grand, big picture of that and measuring our 'readiness' to take that leap.
What was your journey to pregnancy like?
I used ovulation sticks to test for my fertile window after tracking my period for about a year using an app. The sticks showed me a fertile window of two weeks (it's usually only a few days!) so either I'm extremely fertile or the sticks I used didn't work. I was also on prenatal vitamins for about a year prior to even thinking about having a baby—under my doctor's advice. The upside to those were great hair and great nails.
I didn't put the words out there that we were "trying to conceive" so we didn't have any pressure or expectations from the outside world. Michael and I also wanted to be more relaxed about it and not micromanage every step of the way. We were incredibly surprised that it worked pretty quickly. I have always questioned my body in terms of what it can handle, so it was a huge lesson to me that my body is more magical and strong than I ever gave it credit for.
What experiences shaped your understanding of conception and pregnancy?
I didn't really know much at all about pregnancy—I wasn't close to anyone having children while growing up so I was pretty much in the dark. I had a hard time imagining how my body could transform in that way. I think I had a level of fear about it because there are so many unknowns. And I had dreaded the pain of labor since being a little girl! That's what you tend to hear about most unfortunately.
What's your wish for women who are trying to conceive?
Women deserve more conversation and less expectation, pressure, and judgement. For one, we should better understand that the conception process can take a long time. I'd really like for society to put less pressure on women to have children. Many people would come up to me and say, "Why aren't you having children yet?" I can't imagine how I would feel if I were going through fertility issues. It was already an annoying question—as if I was lacking something that society demands from a woman my age. Some women don't want children—and that's OK.
I say this to people who are trying: Embrace the journey with your partner and share your feelings, struggles and thoughts with each other as you navigate this time. Take steps to really take care of yourself emotionally, physically and mentally. You'll need it through pregnancy and beyond. :)
Tell us how you found out you were pregnant. We'd love details!
It was Father's Day last year when we found out. We spent the day out on the boat without a worry in the world and when we got home, I realized I was a few days late on my period. I asked Michael to go buy a pregnancy test and the 'pregnant' lines on the test were clear as day. My sister happened to be there too and we all three ended up on the bathroom floor crying happy tears! Then I freaked out and had them drive me to Barnes and Noble for a pregnancy book as I didn't know what in the world I was doing. It was a perfect first Father's Day. 
We have a healthy, happy little three month old now!