Dr. Heather Cook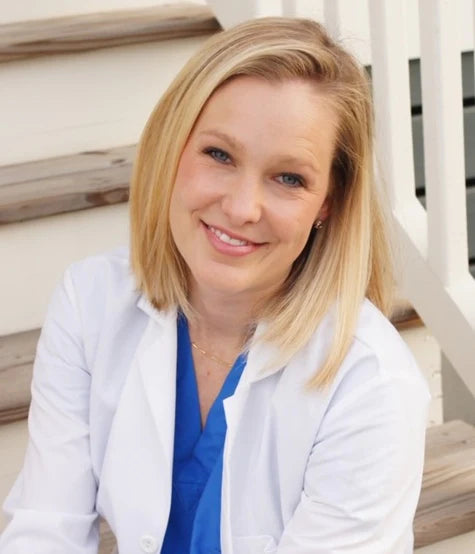 Professional Experience
Dr. Heather Cook received her Bachelor of Science degree in Pyschobiology from the University of California Los Angeles, and completed medical school at the USC Keck School of Medicine Los Angeles, graduating with highest distinction. Dr. Cook was recruited back to UCLA for both her residency in Obstetrics and Gynecology and fellowship in Reproductive Endocrinology and Infertility.
Dr. Cook is board-certified in both Obstetrics and Gynecology and Reproductive Endocrinology. She is also a fellow of the American College of Obstetrics and Gynecology (FACOG). She is an active member of both the American Society of Reproductive Medicine (ASRM) and the Society for Reproductive Endocrinology and Infertility (SREI).
Research interests of Dr. Cook's have focused on immunology in reproductive disorders, in vitro fertilization, embryo development and assessment, oocyte donation, embryo cryopreservation, and recurrent pregnancy loss. She has authored numerous papers in leading medical journals, including "Fertility and Sterility" and "Journal of Assisted Reproduction and Genetics", and is a four-time presenter at the American Society for Reproductive Medicine's annual meeting. Dr. Cook has also spent time at the National Institute of Health (NIH), publishing a manuscript on uterine fibroids and reproductive outcome with some of the top researchers in the field.
With a commitment to teaching, Dr. Cook has been very involved in lecturing and mentorship for residents and medical students at both UCLA and Cedar Sinai Medical Center in Los Angeles, and now as a faculty member at the Medical University of South Carolina. Dr. Cook has been married to her husband, Brant, for the past 14 years and they have three children, Mackenzie, Cooper and Teagan.
You can follow Dr. Cook on Instagram @heathercookmd.
Education
University of California Los Angeles
USC Keck School of Medicine Los Angeles
Dr. Cook's educational path has garnered her numerous awards in both academics and medical training such as the Baxter Foundation Research Grant and USC Top Merit scholarship. Additionally, she was elected to the prestigious Alpha Omega Alpha Society where she served as president of the USC chapter, and holds memberships in the Phi Beta Kappa and Alpha Lambda Delta honors societies.
Credentials and Certifications
Board-certified OBGYN and REI
Doctor of Medicine
Bachelor of Science in Pyschobiology
Professional Affiliations
Reproductive Endocrinology and Infertility Physician with Coastal Fertility Specialists
Member of the American Society of Reproductive Medicine (ASRM)
Member of the Society for Reproductive Endocrinology and Infertility (SREI) 
American College of Obstetrics and Gynecology (FACOG) Fellow
Q&A with Dr. Heather Cook
Share a little about yourself—the things we wouldn't learn from simply reading your professional bio.
In my younger days I was a ballerina and a beauty pageant competitor. I was also very active with my sorority during college at UCLA. Now my days are spent with my family, generally attending kids activities such as dance classes, soccer, baseball games, and playdates. We do live in the country, so spend a good amount of time outdoors as well.
When did you know you wanted to go into medicine?
I have wanted to be a doctor since I was a very young child. I first decided on the OBGYN field when I was in medical school when I discovered how much I loved working with women. Reproductive endocrinology was a perfect fit for me because it combined the amazing science of ART with the close patient relationships that come with the fertility journey.
Tell us about your medical training (med school, residency, fellowship) and your experience while in the thick of it.
I attended medical school at USC (southern California) which is based in the Los Angeles County hospital. It was very much "old school" medical training with very long hours, but was always filled with action. As medical students, we were really thrown into the mix from day one with interesting cases, a lot of trauma, and significant hands-on experience.
My residency and fellowship were at UCLA which was also amazing as UCLA is one of the top hospitals in the country. I had excellent surgical training, exposure to cutting-edge fertility research, and exposure to so many leaders in our field.
What is your most impactful memory from practicing medicine thus far?
There is not one specific memory, but a handful of patients who come to mind. In our field, we get so attached to our patients that they truly are like our family. We obviously love it when patients get pregnant very quickly on the first or second attempt, but definitely the most meaningful memories that will stick with me forever are the ones that have had difficult journeys. These patients are what make us think outside the box as physicians, and with their persistence, we usually do have success in the end. These successes are immensely meaningful to our whole office.
Are you a parent? If so, what was your journey to parenthood like?
I am a parent of three children. Fortunately, my journey in getting pregnant was easy. I have definitely struggled, however, with the work/family balance and trying to be the best mom as well as the best physician that I can be. I had two of my children while I was in training (working over 80 hours a week), so that was definitely a challenging and exhausting time all around.
If you are a parent, what are the values you strive to instill in your child/children?
Kindness, self-worth, self-motivation, honesty, and a sense of humor.
Do you prefer podcasts or books? And of the one that you prefer, what is a show or title that you recommend?
I have recently started listening to more books on tape and also podcasts when I am in the car. I would not say that I am "big" into either, but I have really enjoyed the true crime type of podcasts that were recommended to me recently. I also just finished Where the Crawdads Sing and thought it was excellent.
On the challenging days, what keeps you going? Where do you find inspiration?
From a work perspective, I keep a stack of cards and birth announcements that my patients have sent me and will re-read these on tough days.
What is your ideal way to relax and unwind?
Honestly, being at my house with my family. My home is definitely my happy place.
If there was just one thing you could impart on women and/or men as they begin trying to become parents, what would it be?
Persistence pays off!
Infertility is a journey, and treatment doesn't always work the first time. If you have
persistence, your doctor and fertility team can get you to your end goal of having a child. It may not always be via the path you had intended, but there are a lot of different paths to having a family.
Articles Authored