Dr. Liz Kane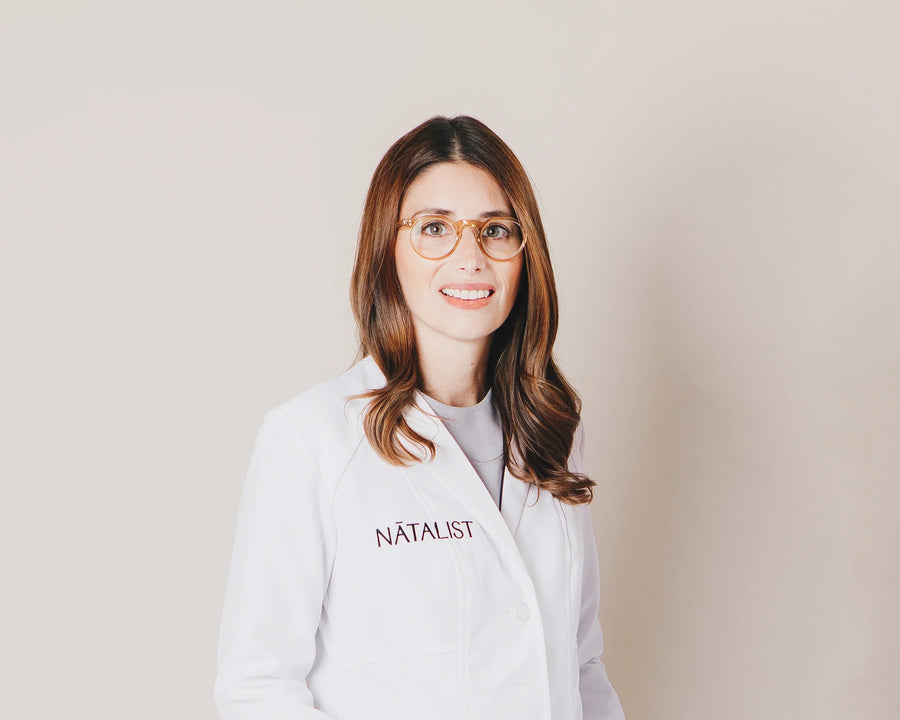 Professional Experience
Dr. Elizabeth Kane is an entrepreneur, scientist, and board member. Dr. Liz earned her Ph.D. in Biological and Biomedical Sciences from Harvard University and her BA in Biology from New York University. She is an investor in Natalist. 
Education
Harvard University
New York University
Credentials and Certifications
PhD, Neuroscience
BA with Honors, Biology, Chemistry
Q&A with Dr. Liz Kane
Share a little about yourself—the things we wouldn't learn from simply reading your professional bio.
I'm a bit of an adventure junkie. I've been kitesurfing for over 10 years and love to get out on the water in big waves.
When did you know you wanted to pursue your PhD?
I've always loved science since I was very little, so it always felt like a natural career progression. I was that nerdy kid who idolized Carl Sagan and the idealistic pursuit of scientific truths and working to decipher the inner-workings of the universe. When I got to college, I was lucky enough to have a wonderful mentor who took me under his wing and let me have a large amount of intellectual freedom, especially for an undergraduate. At that point, I was hooked.
Tell us about your PhD training and your experience while in the thick of it.
Graduate school was such a blast. I studied the biological basis of decision-making using fruit-fly larvae navigational behavior as a model. That meant a lot of monotonous fly pushing and larvae wrangling, but working on something novel always makes up for it.
What is your most impactful memory from being a scientist thus far?
Two stick out in my mind. The first is my inaugural day in my own lab as a Rowland Junior Fellow at the Rowland Institute at Harvard. The Rowland has such an amazing history. Before merging with Harvard, it was Dr. Edwin Land's (the founder of The Polaroid Corporation) privately endowed, basic research institute. The second is during graduate school. For a set of experiments, I needed to sever the fruit fly's larval equivalent of the optic nerve (a nerve that connects your eyes to your brain) in a living animal. This is technically challenging since larvae are only a few millimeters long and the nerve itself is orders of magnitude smaller, only microns. To do this, we use laser microsurgery. If you take a step back and think about it, it seems rather absurd and comical—I'm firing a laser at tiny larvae? Moments like that keep you going through the monotony of executing the actual experiment, which required me to operate a microscope in the dark for long stretches of time.
Are you a parent? If so, what was your journey to parenthood like?
Yes, I am a proud mom! My journey to conceive my now 4-year-old daughter was relatively easy. The second time around, I haven't been so lucky. I've been through IVF, miscarriage, the gamut. I've seen both sides of the fertility journey, and each has its moments of frustration and beauty.
Do you prefer podcasts or books? And of the one that you prefer, what is a show or title that you recommend?
I love both podcasts and audiobooks since I can multitask. Some of my all-time favorite podcasts are Radiolab, This American Life, and S-Town. New favorites are Reply-All and Should this Exist.
On the challenging days, what keeps you going? Where do you find inspiration?
My daughter is my greatest source of strength. She's at that wonderful age where she's fantastically imaginative and wants to understand how everything works. It's instantly refreshing to see the world through her eyes and reminds me of the gift I help to bring others through my job.
What is your ideal way to relax and unwind?
On the water—if the wind is up and I'm out kiting, I'm in my happy place.
Articles Authored