Pregnancy After Stillbirth: What to Expect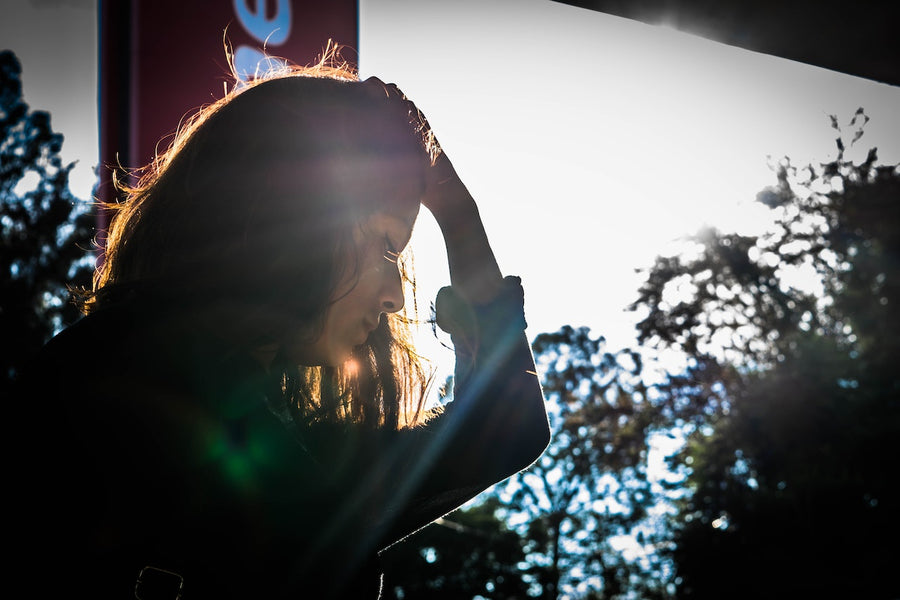 By OBGYN Dr. Kenosha Gleaton
What Is Stillbirth?
A stillbirth refers to the loss of pregnancy after 20 weeks gestation. Stillbirths occur in about 1 of every 160 deliveries in the United States. [1] The cause of stillbirth is often unknown, but some potential causes include a birth defect, genetic disorder, pregnancy or labor complication, infections, problems with the placenta, and others. [2] Some people may be at a higher risk than others if they are obese, Black, pregnant with multiples, are of advanced maternal age, etc. Smoking and drinking during pregnancy can also increase someone's risk of stillbirth. [2-3] Recovering from a stillbirth can be a physical and emotional journey, but getting pregnant again is possible. [1-3] 
Emotional Journey After Stillbirth
No matter how it happens or when it occurs, pregnancy loss can be extremely difficult to navigate. It's important that anyone experiencing a stillbirth find the support they need to grieve and process their emotions.
Grieving the Loss and Facing Anxiety
Stillbirth is a painful and complex event to experience. It's important to remind yourself that grief is a natural and normal response that can look different for everyone. [2] Talking to your partner and healthcare provider can be helpful to help with the grieving process and ensure you are receiving all of the help you need. Some may benefit from counseling, peer support groups, or other means of support.  [2] 
The Complex Web of Emotions: Fear, Guilt, and Hope
The grieving process can be extremely complex and often causes a host of different emotions. It's also common for different stages of grief to overlap or repeat. Some common stages or emotions felt when grieving include [2]:
Shock, disbelief, numbness: It may be difficult to grasp that you have experienced a stillbirth, or you may feel numb to this news. 
Searching and yearning: It's normal to look for a reason for the loss, to feel guilty, or to constantly dream and think about the baby and what might have been. 
Anger: Anger may be directed at your partner, healthcare provider, hospital staff, new moms or families, and others. Some people may question what they did to deserve losing their baby. 
Depression or loneliness: The reality of your pregnancy loss can sink in and cause depression or loneliness. Common feelings include sadness, helplessness, and fatigue. It can be difficult to get back into a normal routine.
Acceptance: The final stage of grief involves accepting what has happened and beginning to move forward. While it is still normal to feel sad or upset when you think about your loss, it no longer rules all of your thoughts. 
Some people may find that their grieving journey involves other emotions or skips certain stages which is also normal. Remember that there are healthcare providers that can help you if you ever feel as though you are not progressing or if you need help processing your grief. Never be afraid to reach out for help. 
What are the Chances of Having Another Stillbirth?
The cause of stillbirth may determine what your risk is of experiencing another pregnancy loss. [3-4] Certain factors such as a preexisting condition or genetic disorder can lead to an increased risk of a recurrent stillbirth compared to other causes. [3-4] The bottom line is that getting pregnant again after a stillbirth is possible and for most people, will result in a healthy baby. [5] Learn about the differences between a stillbirth and a miscarriage. 
Risk Factors and Their Impact
If the stillbirth was caused by a birth defect or umbilical cord problem, there is a smaller chance of another stillbirth. If the cause was related to a genetic disorder or some sort of preexisting or recurrent condition, the chance of another stillbirth may be slightly higher. [4] Some risk factors can also influence the chance of having another stillbirth, such as [1-4]:
Race: Black people who have experienced a stillbirth are at a higher risk of subsequent stillbirths
Preeclampsia
Placental abruption
Timing of the prior stillbirth: The earlier in pregnancy a stillbirth occurs, the higher the risk of a subsequent stillbirth in a future pregnancy.
Fetal growth restriction
If you do have one or more of these risk factors, it's easy to feel anxious. Keep in mind that even people with these risk factors have been able to get pregnant and deliver a healthy baby following a stillbirth. [5] You should speak to your healthcare provider about your fertility and pregnancy concerns before attempting to conceive again. 
The Role of Medical Conditions and Lifestyle Choices
Depending on your health and any medical conditions, your provider may suggest certain lifestyle changes to improve your chances of delivering a healthy baby. Conditions such as diabetes, hypertension, obesity, lupus, and others can greatly influence the risk of stillbirth. [2] If you are a heavy drinker, smoker, or drug user, you may want to consider quitting to improve your chances of a healthy pregnancy. [2-3]
Does Stillbirth Cause Infertility?
A recent study found that up to 80% of families who have experienced a stillbirth will go on to become pregnant again. [6] It's very unlikely that a stillbirth would cause infertility, and having a stillbirth does not necessarily mean there is an issue with someone's fertility. [4] You should speak to your healthcare provider about the potential cause of your stillbirth and any potential fertility testing. Typically a healthcare provider will conduct some tests after stillbirth to better understand the cause. If any tests point to problems with hormones, genetics, or underlying conditions, you may have additional factors to consider when attempting to conceive again. [2-4] 
What Happens to a Woman's Body After Stillbirth?
When someone experiences a stillbirth, they have a few options for delivering the baby. Many providers recommended induced labor, but other options include a natural spontaneous birth and cesarean section. [4] Depending on the type of delivery, there will still be a few weeks of physical healing to recover from any potential tearing, scars, pain, or other complications. The body may begin to produce breast milk after the delivery of the placenta. [4] There are medications to stop milk production, or milk production can stop naturally. If someone experiences any pain, chills, bleeding, or a fever after a stillbirth, it's important that they speak to a healthcare provider right away. [4] 
Preparing for a New Pregnancy
Depending on how recently someone has experienced their loss, a new pregnancy may sound exciting or may cause fear and feelings of uncertainty. When moving forward, it's important to allow the necessary time and space you need to process your loss and ensure that you are doing everything you can to prepare your body and mind for pregnancy. 
Optimal Timing for Conception After Stillbirth
Attempting to conceive again should be discussed directly with your healthcare provider to ensure you're physically and emotionally ready to begin a new pregnancy. Depending on your health, the cause of the stillbirth, and other factors, your healthcare provider may recommend waiting six months to a year before attempting to get pregnant again. [4] Research shows that about 60% of couples will take up to six months to conceive after a stillbirth, and another 30% will take up to 12 months. [4] 
Seeking Emotional Support and Counseling
It's common for mental health to be impacted while experiencing a stillbirth as well as the months or years following. It's also common for these feelings to return when considering trying to conceive (TTC) again. It should be noted that someone getting pregnant soon after a stillbirth is more likely to experience depression and anxiety. [7] This is another reason your healthcare provider may recommend waiting at least six months to attempt to conceive again. While the thought of your loss is likely to always cause a bit of sadness or pain, you should allow yourself to feel the excitement and joy of becoming pregnant again. Emotional support is vital during subsequent pregnancies, so be sure to speak openly with your healthcare provider about what you're feeling. [2] A counselor, support group, or other resources may be helpful for easing your worries and allowing you to enjoy your pregnancy. 
Reducing the Risk of Future Stillbirths
It may not always be possible to influence certain risk factors, but there are ways to support a healthy pregnancy and take certain precautions when thinking about getting pregnant after a stillbirth. 
Medical Recommendations and Precautions
Depending on any known causes of your stillbirth or any underlying conditions, there are different options your healthcare provider may recommend. Some people may choose to undergo genetic counseling to rule out or confirm any genetic disorders, or other testing and evaluations to determine if there is a health condition that may impact future pregnancies. [1-2, 4] If nothing else, these tests and examinations may give you peace of mind when moving forward. 
The Role of Prenatal Care and Monitoring
Preparing your mind and body for pregnancy, regular prenatal care, and monitoring are so important, regardless of if someone has experienced a previous pregnancy loss. Seeing a healthcare provider regularly may help catch an abnormality or condition early on, increasing the chances of a positive outcome. If you have certain medical conditions or risk factors, your provider may be able to suggest specific supplements, lifestyle changes, or dietary changes in order to best support your health and future pregnancies. 
Natalist's Commitment to Supporting Families
We at Natalist have experienced the many ups and downs of fertility, pregnancy, and postpartum, which is why we're committed to offering evidence-based, well-designed products for anyone on a family planning journey. Whether you're in need of prenatal vitamins, male fertility supplements, pregnancy self-care products, or postnatal essentials, we've got you covered. Take the guesswork out of reproductive health with Natalist products, and keep reading our blog for more information. 
References:
Management of Stillbirth. Obstetric Care Consensus. Number 10 (Replaces Practice Bulletin Number 102, March 2009. Reaffirmed 2021). American College of Obstetricians and Gynecologists and the Society for Maternal-Fetal Medicine in collaboration with Torri D. Metz, MD, MS; Rana Snipe Berry, MD; Ruth C. Fretts, MD; Uma M. Reddy, MD, MPH; and Mark A. Turrentine, MD.
Stillbirth. FAQ520. American College of Obstetricians and Gynecologists. June 2022. URL. 
What are possible causes of stillbirth? NIH Office of Communications. October 2022. URL. 
Stillbirth. Cleveland Clinic. August 2020. URL. 
Other Stillbirth FAQs. NIH Office of Communications. June 2023. URL. 
Gower, S., Luddington, J., Khosa, D. et al. Subsequent pregnancy after stillbirth: a qualitative narrative analysis of Canadian families' experiences. BMC Pregnancy Childbirth 23, 208 (2023). https://doi.org/10.1186/s12884-023-05533-5
Hughes PM, Turton P, Evans CD. Stillbirth as risk factor for depression and anxiety in the subsequent pregnancy: cohort study. BMJ. 1999;318(7200):1721-1724. doi:10.1136/bmj.318.7200.1721