Risk Factors of Placental Abruption (Abruptio Placentae)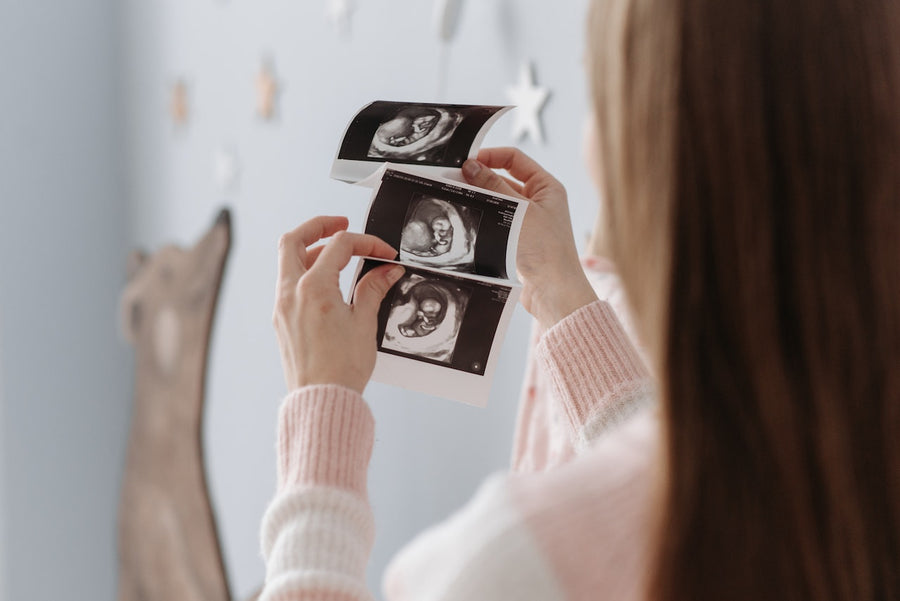 What is Placental Abruption?
Abruptio placenta, also known as placental abruption, is a condition that occurs during pregnancy involving the fetal organ known as the placenta. The placenta is a temporary organ that develops during pregnancy and supports fetal health. [1] The placenta is responsible for protecting the fetus, providing the fetus with oxygen and nutrients, producing hormones, removing waste, and many other functions. [1] 
Placental abruption impacts about 1% of pregnancies and is characterized by the separation of the placenta from the uterus prior to delivery. [2] This separation can be complete or partial, and can severely impact the amount of oxygen and nutrients being delivered to the fetus. [2-3] 
The Dangers Posed by Placental Abruption
When placental abruption occurs, it's important to seek treatment as quickly as possible. Various complications can arise as a result of a placental abruption, including [2-3]:
Premature birth
Low birth weight
Stillbirth
Fetal brain injury from lack of oxygen
Fetal growth problems
Severe blood loss
Blood transfusion
Hemorrhage
Kidney failure
Hysterectomy
Increased risk of adverse cardiac events
I know this is an unsettling list, but keep in mind that these are complications that may arise and are not guaranteed to occur. There are multiple grades of placental abruption and not all cases will cause fetal or maternal stress. [2-3] In some cases, the fetus can still be delivered through a closely monitored vaginal delivery. In other cases, immediate delivery or a c-section may be required. [2-3] Seeking your healthcare provider as soon as you suspect or notice any new or strange symptoms is the best way to promote a positive outcome. 
Identifying the Risk Factors
So who is at risk of a placental abruption, and what can be done to lower your risk? Unfortunately we don't always know exactly what causes a placental abruption, but researchers have identified a few common risk factors. 
Common Causes and Triggers
Factors that can put someone at a higher risk for placental abruption include [2-3]:
Smoking or cocaine use
Trauma or injury to the uterus (such as a fall or car accident)
Short umbilical cord
History of placental abruption
Pregnant with multiples (twins, triplets, etc.)
Hypertension
Age 35 or older
Water breaking prematurely
Blood clotting disorders
If you fall into any of these categories, speak to your healthcare provider about what you can do to reduce your risk of complications.
Symptoms and Diagnosis
Symptoms can vary on a case-by-case basis, but there are some tools that can help providers diagnose placental abruption. 
Recognizing the Symptoms
The most common sign of placental abruption is third-trimester vaginal bleeding. That being said, if someone has a concealed placental abruption, there may be little to no visible bleeding. Other symptoms that may arise include [2-3]:
Uterine tenderness
Abdominal pain
Contractions that are longer and more intense than average labor pains
Back pain
Decreased fetal movement
Pain can range from mild cramping to severe contractions. Symptoms usually appear rather suddenly. [3] 
Diagnostic Procedures
In order to know what is causing symptoms, it's important for providers to perform a full exam. Providers often inquire about what symptoms are present, when symptoms started, and will monitor blood pressure, fetal heart rate, and fetal movement. [2] In some cases, additional blood or urine tests will also be performed. An ultrasound is needed to locate any bleeding and determine if someone is experiencing placental abruption or placenta previa. [2-3] Once a provider has located the bleeding and finalized their exam, they will grade the placental abruption as either grade 1, grade 2, or grade 3 based on the severity of symptoms.  
Management and Treatment Options
Once the placenta has detached from the uterine wall, there is nothing that can be done to repair the connection. [2-3] Treatment options are limited to careful monitoring and delivery of the fetus. Moving forward with treatment is highly dependent on the severity of the abruption, gestational age, signs of distress, amount of blood lost, and other factors.  
Treatment Based on Severity and Gestational Age
Before any treatment is recommended, providers will take into account the severity of the condition and the gestational age of the baby. [2-3] If the pregnancy is near full term and the abruption is mild, vaginal delivery may be possible with close monitoring. If the abruption gets worse or there is evidence of maternal or fetal distress, an emergency c-section may be performed. 
If abruption happens earlier in the pregnancy and the fetus is not close to full-term, the provider may suggest frequent monitoring to give the fetus more time to develop. This option is usually reserved for mild cases of abruption with no signs of fetal distress or bleeding. Medications can also be given to encourage fetal lung development. If someone is experiencing severe abruption or the health of either the pregnant person or the baby is at risk, immediate delivery may be necessary. [2-3] 
Preventive Measures
Placental abruption is typically considered an unpreventable condition, however, you can reduce your risk by [2]:
Reporting any abdominal injury or trauma to your healthcare provider immediately
Avoid smoking and using drugs
Maintain a healthy blood pressure
Manage diabetes and other underlying conditions
Always wear a seatbelt and take other safety precautions
Speak to your healthcare provider about any vaginal bleeding 
Connecting with Natalist for a Safe Pregnancy Journey
Placental abruption is one of many unexpected complications that can arise during pregnancy. Reading about this condition can be unsettling, but keep in mind that some cases can be mild, and we have technology available to help us diagnose and treat complications quickly. Try to focus on what you can control, such as a nutritious diet, taking your prenatal supplements, exercising regularly (with your provider's approval), and attending all prenatal appointments. If you're in need of any pregnancy products or if you want to start planning ahead for postpartum, Natalist has got you covered. Shop our products here, or continue reading on the Natalist blog. 
References:
Herrick EJ, Bordoni B. Embryology, Placenta. [Updated 2023 May 1]. In: StatPearls [Internet]. Treasure Island (FL): StatPearls Publishing; 2023 Jan-. Available from: https://www.ncbi.nlm.nih.gov/books/NBK551634/
Placental Abruption. Cleveland Clinic. July 2021. https://my.clevelandclinic.org/health/diseases/9435-placental-abruption
Schmidt P, Skelly CL, Raines DA. Placental Abruption. [Updated 2022 Dec 19]. In: StatPearls [Internet]. Treasure Island (FL): StatPearls Publishing; 2023 Jan-. Available from: https://www.ncbi.nlm.nih.gov/books/NBK482335/
Shop Products From This Article
Subscribe & Save $6.00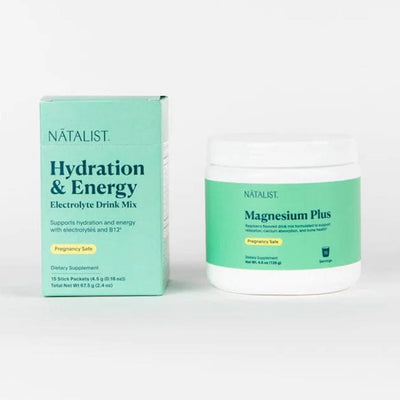 Bundle & save on our best selling pregnancy-safe & caffeine-free drink mixes
$70 $59