Hillary Sadler's Seven Learnings as a Labor and Delivery Nurse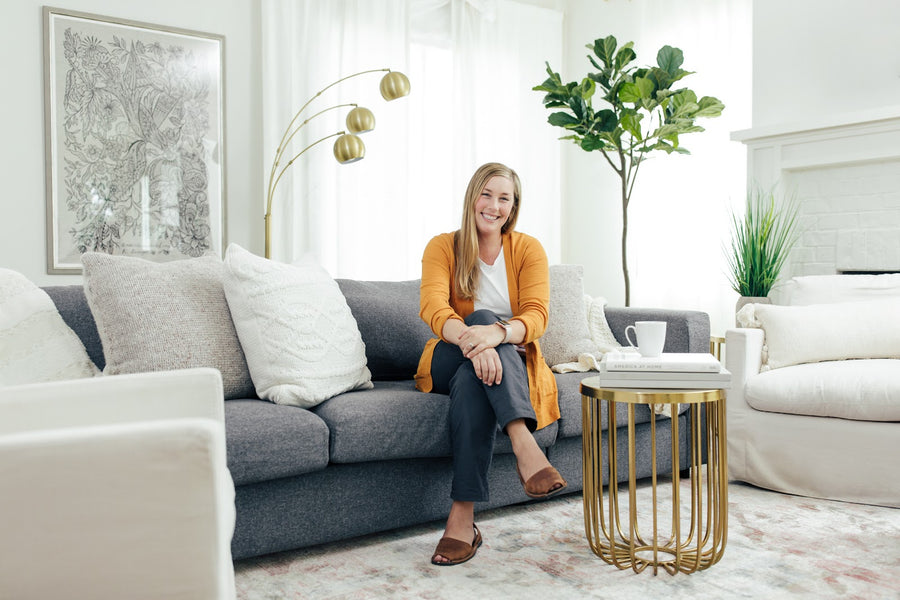 Hillary Sadler, MSN, RNC-OB, CLC, has gained valuable experience at the bedside as a labor and delivery nurse. Now, she shares that knowledge with expecting, new, and seasoned parents. 
By Hillary Sadler, MSN, RNC-OB, CLC
1. The stories people hear can affect people's perception of the birth process
 Make sure you limit the  birth stories you allow people to tell you. Their story isn't going to be your story. I find it really important to remind parents of that. They'd often come into the birth process with fears and expectations based on others experiences, and that isn't helpful. Usually the birth stories I hear patients tell me from friends and family are: (A) Really scary, making parents anxious and stealing joy from the process or (B) About women who only pushed for five minutes and had no tears. These extreme ends of the birthing experience create an unrealistic expectation or set a "bar" women think they have to meet.
2. Fear can steal your joy 
Women are strong. Really strong. I've seen some amazing deliveries. And these deliveries are the ones where the mom has been able to block that fear and anxiety about childbirth and be in the moment. There are so many "what if's" that you can think about related to birth, but I've found that helping women be present in the moment during labor and birth helps to keep the joy—no matter the type of birth story. And if complications come up, being in the moment  enables you to be more prepared to make informed decisions and process the information.
3. Being an effective patient advocate means making informed decisions
For example, if a woman made the decision to have an artificial rupture of membranes to hopefully speed up your labor then, 36 hours later, is still pregnant and now has a uterine infection, the doctor may recommend a C-section. She made the informed decision to have an artificial rupture of membranes. She knew the risks before making the decision. She was involved in the decision-making process. So the outcome, even with the complication, is easier to accept.
On the other hand, when women feel like a procedure was forced upon them, they lose agency and confidence.
As a Labor and Delivery nurse, I am the patient advocate for these mothers, and that includes helping support informed decisions about care. And it's my duty as a nurse to be assertive and advocate for the best possible health outcomes.
4. How you ask a question matters 
For example, you may hear a healthcare provider say, "You're planning to breastfeed, right?"I notice this a lot with other nurses. We don't mean to insinuate that breastfeeding is a more desired form of feeding your infant or that it makes you a better mom. But this phrasing might make you feel guilty or annoyed. Good intent does not always mean good impact. A better way to ask would be, "How are you planning to feed your baby?" This is a more supportive way to ask the same question. And I can support you in your decision and educate you if you have questions about the options. It's a better way to build rapport with patients. 
5. Mama is not your only patient (and I'm not just talking about the baby)
I have an entire instagram live over @babysettler on this topic. It's another big one for me. Early on, I learned that it's not just about Mama. We can't forget about the partners. The baby is their baby too. Of course, mom is the one who is carrying their baby. But when we are educating parents, it's important to make eye contact with both parents. Include both of them in the decision-making process. Ask them both if they have any questions. So if you're a healthcare provider caring for mamas and babies, I really encourage you to remember BOTH parents when you're sharing information or asking them to make decisions. 
6. It's okay to cry with patients and not know what to say 
I've learned it's okay to cry with parents and families. And it helps validate their feelings. And I don't need to look for some empty gesture or words to share with them. I can just be there. Be present. Listen. Hear them. And I can cry with them. Because it shows humanity. And it shows I care. 
7. Priorities matter 
Being a labor nurse has taught me how to prioritize. Some things aren't as important as others. This goes for the labor unit, motherhood, and in life. Being able to prioritize effectively and live in the moment is truly a gift.
As a Registered Nurse, Hillary Sadler has gained valuable experience at the bedside as a labor and delivery, postpartum, transition newborn, and lactation nurse. She's also taught childbirth education and breastfeeding classes to new and expecting parents. Having unique pregnancies, births, and breastfeeding journeys with each of her own three children has given her even more knowledge and education to pass along to expecting, new, and seasoned parents. Learn more on Baby Settler or follow on Instagram @babysettler.
Shop Products From This Article
Subscribe & Save $7.00
Extra 10% off your first delivery when you subscribe with code SEPT23
$85 $68