Natalist Weekly Reviews: Here's What Customers Have to Say About Natalist Products (Vol 17)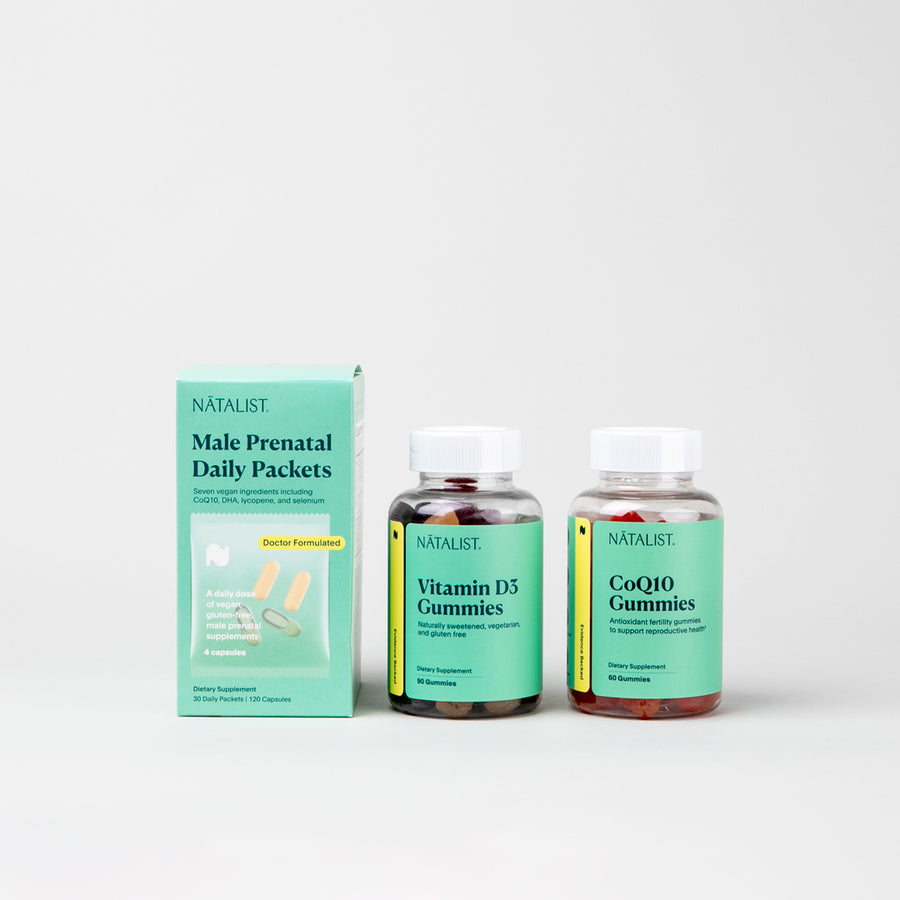 This week we're taking a look at what people have to say about the Male Fertility Support Bundle! 
We know that sperm health is half the equation when trying to conceive, which is why we've created a bundle of male fertility supplements. The Male Fertility Support Bundle includes Male Prenatal Daily Packets, CoQ10 Gummies, and Vitamin D3 gummies to support semen volume, sperm quality, and sperm health. 
"Perfect Bundle"
"I was glad to find a bundle that had everything I needed instead of having to piece together the different vitamins and supplements!"
-Trevor, Arizona
"Easy to Take"
"Just wake up every morning with a proportioned pack and gummies. So easy to take!"
- Stephen, Florida
"Professional"
"I've been taking these for a week now. Easy to understand add to my daily routine. They taste like candy."
- Adam, Washington
Natalist is on a mission to reduce outdated product offerings and misinformation in the fertility and pregnancy space. From ovulation tests to postnatal vitamins, Natalist offers sustainable, evidence-based products that support you through every step of your reproductive journey. 
Read more reviews
Shop Products From This Article