Natalist Weekly Reviews: Here's What Customers Have to Say About Natalist Products (Vol 14)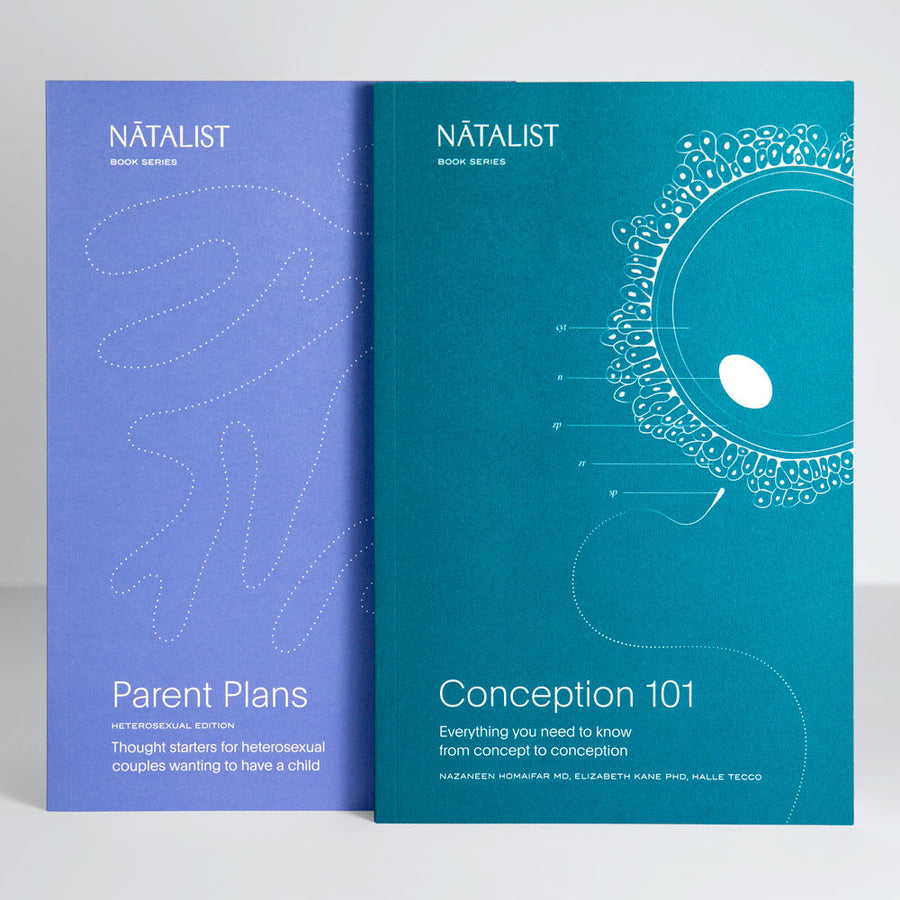 This week we're taking a look at what people have to say about The Parent Prep Pack. 
The Parent Prep Pack is a bundle including two Natalist bestselling books, Conception 101 and Parent Plans. Conception 101 is an informational resource written by doctors and scientists with the goal of helping you get pregnant. Parent Plans is full of thought starters, to-dos, and activities for heterosexual and LGBTQ+ parents. Whether you're hoping to conceive this year or in a few years, Parent Plans covers topics ranging from baby names to finances that are sure to provoke thoughtful discussion. 
"

Conversation starter" (Parent Prep Pack)

"My husband and I are just beginning our TTC journey, and these books have been so helpful. Conception 101 provides just the educational info we need (without the rabbit hole of searching on the internet). Parent Plans give us a springboard for conversations we've been desiring, and topics we didn't realize we needed to discuss. It has really helped us clarify our expectations and ensure we are on the same page while improving our communication. A "must-buy" for the TTC journey."

-Jessie, North Carolina
"F
abulous, Reflective, and Worth the Money!" (Parent Plans Hetero)
"This book was a fantastic conversation resource for my husband and I to help us consider the multiple pathways to parenthood. I loved discussing the financial section and the parenting styles discussion was eye opening as well. Each section lent itself to a 30 minute chat, at least, and really helped us consider the multiple facets and layers of parenting that we hadn't considered in-depth yet. I loved this book and would recommend it for any friends in the preconception stages"
-Marian, Colorado
"Great, thoughtful questions" (Parent Plans LGBTQ+)
"This book was mentioned in a list of resources for LGBTQ+ couples planning to start families, and I am so glad I picked it up. We've only gotten through a few questions so far but having an opportunity to sit down and ask big picture questions and more nitty-gritty ones (what do the grandparents want to be called, what happens if testing shows your baby has Down syndrome, etc.) has been so, so helpful. It's also nice to have a book that doesn't assume the couple is heterosexual. Of course, not all sections apply to us, but we are really grateful for this workbook."
-Lauren, New Jersey 
Natalist is on a mission to reduce outdated product offerings and misinformation in the fertility and pregnancy space. From ovulation tests to postnatal vitamins, Natalist offers sustainable, evidence-based products that support you through every step of your reproductive journey. 
Read more reviews