Natalist Weekly Reviews: Here's What Customers Have to Say About Natalist Products (Vol 12)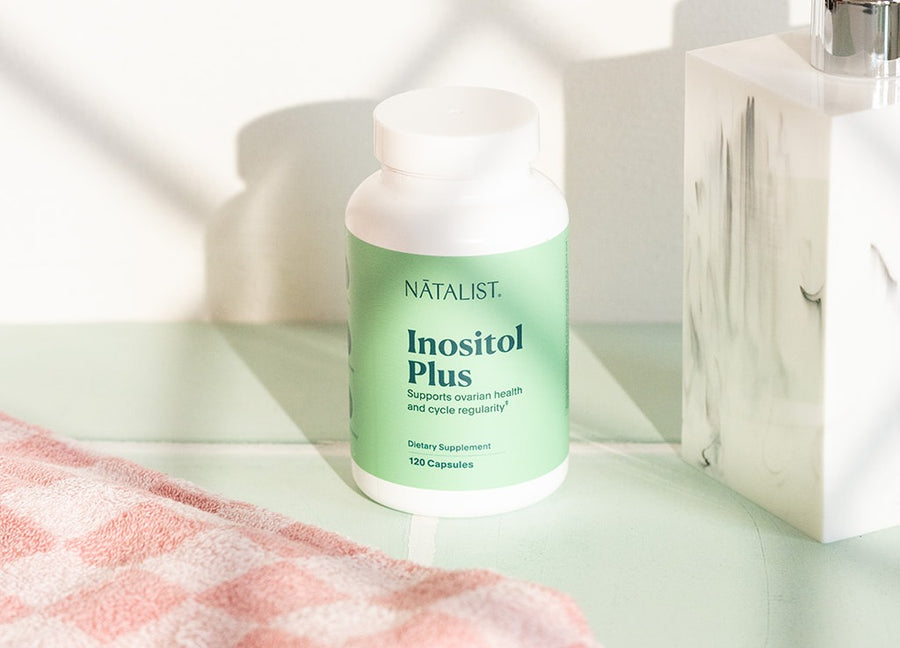 This week we're reading what people have to say about Natalist MTHF Folate and Inositol Plus! 
Folate is recommended by ACOG and the CDC for all women of reproductive age to reduce the risk of spina bifida and other neural tube defects. 5 MTHF contains the most abundant form of folate found in the body. Support reproductive health and fetal outcomes with this vegan and gluten free supplement.
Inositol is a type of sugar that supports healthy hormone levels, egg health, and cycle regularity. If you're hoping to encourage successful and regular ovulation, Inositol Plus may help. Clinical evidence shows that our supplement is formulated to match the body's natural 40:1 ratio of Myo-Inositol (MI) and D-Chiro Inositol (DCI).   
"This really works" (Inositol Plus)
"My sister recommended this to me when I was having trouble with period regularity. I take four of these in the morning with my breakfast and a woman's health tablet at noon. I started taking these Inositol pills mid-May. After a few weeks of consistent use (and healthy eating plus working out), I got my period on June 6. Just like that. Additional positive effects I've noticed while taking this: I don't feel lethargic, my food cravings are much much more manageable, and my period flow appears healthy. I've signed up for a monthly subscription. Thank you so much, Natalist team"
-MK, New Jersey
"

Great stuff" (MTHF Folate)

"I have adhd and both MTHFR mutations. I wasn't sure what effect, if any, this supplement would have. I've noticed that my mind is clearer and that I'm able to focus better. I'm starting to have more energy. I've not changed anything else about how I eat or behave. I even bought a bottle for my mother who is having similar results. It's worth the money for us."

-Heather, Ohio
Natalist is on a mission to reduce outdated product offerings and misinformation in the fertility and pregnancy space. From ovulation tests to postnatal vitamins, Natalist offers sustainable, evidence-based products that support you through every step of your reproductive journey. 
Read more reviews
Shop Products From This Article