Natalist Weekly Reviews: Here's What Customers Have to Say About Natalist Products (Vol 10)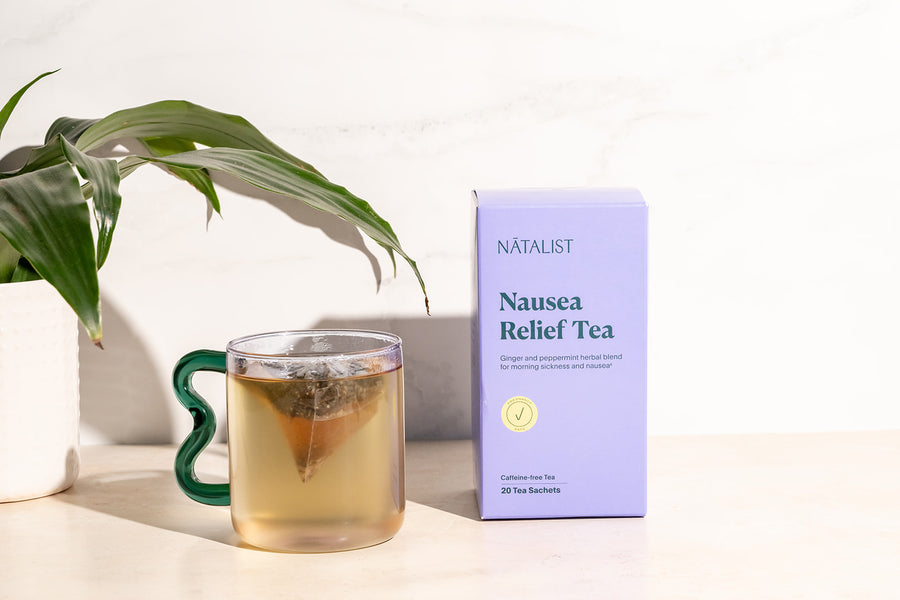 This week we're reading what people have to say about Natalist Nausea Relief Tea and Belly Oil
Natalist Nausea Relief Tea, previously known as The Good Morning Tea, is a herbal blend of peppermint and ginger. This tea was made with nauseous moms in mind and is designed to help relieve common morning sickness symptoms including nausea, vomiting, and an upset stomach. 
Belly Oil is the perfect non-greasy, moisturizing product to help you achieve a glowing and dewy belly. Natalist Belly Oil is made with skin-safe ingredients such as argan oil, coconut oil, and shea butter. These ingredients work to hydrate and improve skin elasticity to leave your pregnant belly feeling soothed and nourished.
Pamper yourself with these pregnancy-safe self-care products! You can buy them separately, or save on bundles such as the TLC Trio!
"Five stars!" (Nausea Relief Tea)
"I recently tried this tea and I am blown away by how effective it is! I have struggled with morning sickness and have tried countless remedies, but this tea is by far the most effective. Not only does it help alleviate my nausea, but it also has a pleasant, calming flavor. I highly recommend this tea to anyone struggling with nausea and morning sickness. It has truly been a lifesaver for me. Five stars!"
-Fran, New York
"

Your belly needs this!" (Belly Oil)

"I rarely leave reviews but I had to! I've been using this oil since I was 18 weeks pregnant and it is amazing! Silky smooth without the residue and a lovely light scent. I am currently 30 weeks and NOT ONE STRETCH MARK! My husband even said how beautiful my belly is!! Buy this!! You won't be disappointed!!"

-Dara, Pennsylvania
Natalist is on a mission to reduce outdated product offerings and misinformation in the fertility and pregnancy space. From ovulation tests to postnatal vitamins, Natalist offers sustainable, evidence-based products that support you through every step of your reproductive journey. 
Read more reviews