Natalist Weekly Reviews: Here's What Customers Have to Say About Natalist Products (Vol 11)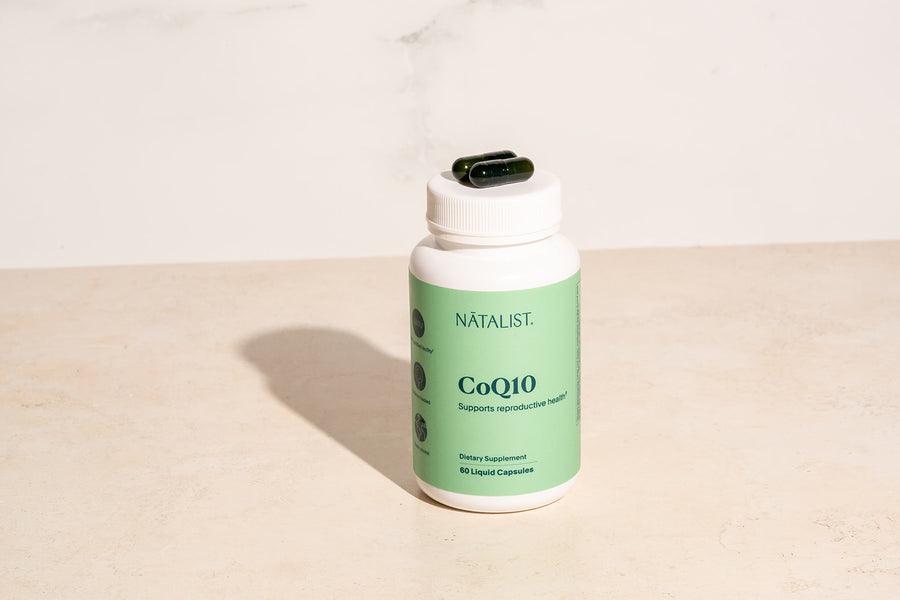 This week we're reading what people have to say about Natalist Iron and CoQ10! 
Did you know that almost half of all pregnant women are anemic, and about a quarter are iron deficient? The increase in blood volume during pregnancy increases the demand for iron. Natalist vegan iron supplements meet APA and WHO guidelines to support healthy iron levels during pregnancy while being easy on the stomach. 

CoQ10 Liquid Capsules support reproductive health for men and women. CoQ10 is an antioxidant that has beens shown to improve both egg quality and sperm health. Whether you're attempting to conceive without medical intervention or you're using IVF or another fertility treatment, CoQ10 can be a great addition into your supplement routine.  
"Small pills, seem to be working!" (Iron)
"I switched to these at my midwives' recommendation after a different iron supplement didn't improve my hemoglobin levels enough. It's been a couple weeks and I'm really happy with these! The pills are small, which is nice because everything else I take comes in giant pills! And I have noticed an increase in energy that suggests to me that they're working!"
-Shira, Minnesota
"

Healthy sperm, healthy eggs" (CoQ10 Capsules)

"Both my husband and I are taking these as we prepare to start trying to conceive our second child. We used this supplement (but not this brand) with success our first time around. We are both 35+ so my doctor stressed the importance of taking these to support our bodies. I have had good experiences with Natalist's prenatal vitamins, and their iron (my iron levels are FINALLY improving) so I trust their products. I also appreciate being able to purchase the majority of my pre-natal supplements in one place at an affordable price!"

-Ashley, New York
Natalist is on a mission to reduce outdated product offerings and misinformation in the fertility and pregnancy space. From ovulation tests to postnatal vitamins, Natalist offers sustainable, evidence-based products that support you through every step of your reproductive journey. 
Read more reviews
Shop Products From This Article