Natalist Weekly Reviews: Here's What Customers Have to Say About Natalist Products (Vol 9)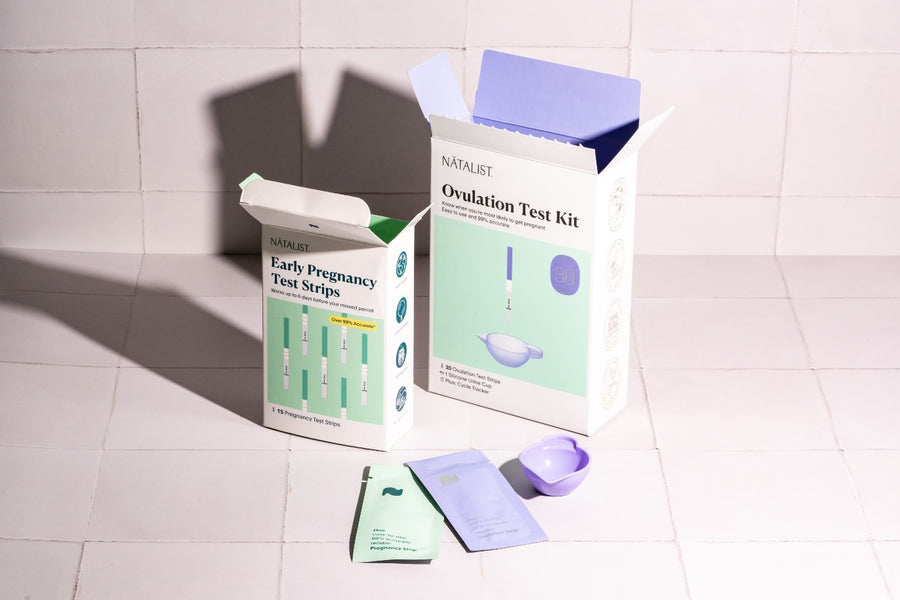 This week we're taking a look at what people have to say about Early Pregnancy Test Strips and the Ovulation Test Kit
We designed these strip tests as an earth-friendlier version of traditional midstream tests. Ovulation and pregnancy test strips ditch the casing, using 75%-81% less plastic, producing zero electronic waste, and providing you with more product for less! 
The Ovulation Test Kit comes with 30 ovulation test strips, a Cycle Tracker, and a reusable silicone urine cup. The Early Pregnancy Test Strips come with 15 strips. Both are proven to be over 99% accurate, helping you identify your fertile window and giving you accurate results when the time comes. Bundle and save now with the Test Strip Pack →
"My fav ovulation kit" (Ovulation Test Kit)
"I love the little booklet it comes with to save and document your LH surges! I've used this kit to pin point my ovulation window with my last pregnancy and it worked beautifully. I did track for 3 months using the kit before I tried conceiving. We will now be trying again soon for another and I knew I needed this during this TTC journey as well. Love Natalist products!"
-Na'sha, New York
"They work" (Early Pregnancy Test Strips)
"We had to resort to IVF in April after 2 years with no success. The TWW is always unbearable, but I was able to find out 4 days before my blood test that I was pregnant with these. First time I used them and I used 5 to make sure they were correct and I wasn't getting a false positive. Easy to use, easy to read."
-Kerry, Pennsylvania
Natalist is on a mission to reduce outdated product offerings and misinformation in the fertility and pregnancy space. From ovulation tests to postnatal vitamins, Natalist offers sustainable, evidence-based products that support you through every step of your reproductive journey. 
Read more reviews