Natalist Weekly Reviews: Here's What Customers Have to Say About Natalist Products (Vol 7)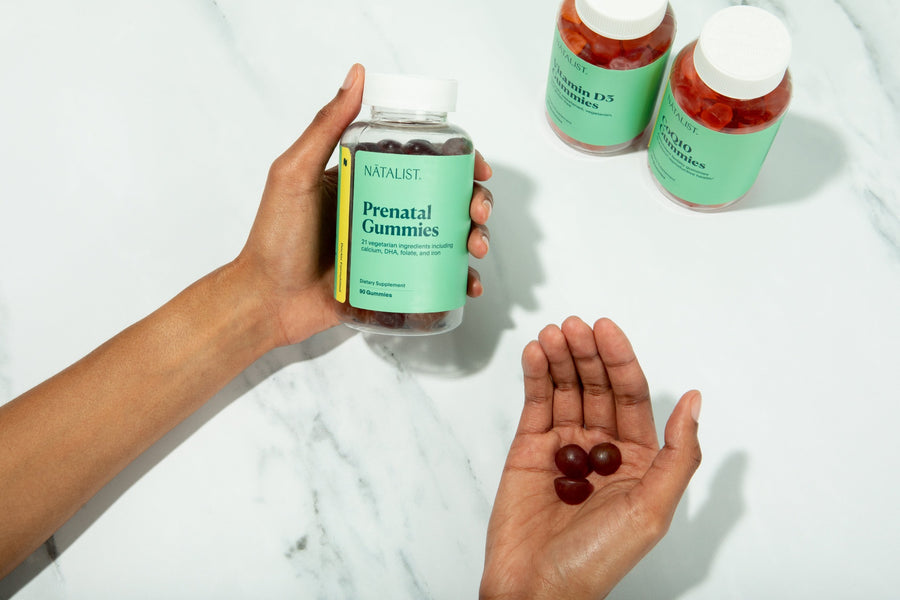 This week we're highlighting reviews of Natalist Prenatal Gummies and Biotin Plus Gummies!
These gummy vitamins are the perfect tasty addition to your supplement routine. Natalist Prenatal Gummies are formulated with 21 premium vegetarian ingredients to support a healthy pregnancy and healthy fetal development. A lot of prenatal vitamins leave out choline and DHA- but not ours!
Biotin Plus Gummies provide immune system support and antioxidant benefits while supporting hair and skin health! Biotin Plus is formulated with hydrolyzed collagen and vitamins C, E, and Zinc. These gummies may be especially helpful for new moms, as many tend to experience hair loss after giving birth. 
"Great vitamin" (Biotin Plus Gummies)
"These are a perfect supplement to add after having a baby last year. My nails, hair, and skin look and feel great. I'm glad i found this product!"
-Elyse, Pennsylvania
"Love these" (Prenatal Gummies)
"I love these prenatal gummies! I have a hard time swallowing big pills so I was happy to find these prenatal gummies that are vegan and actually taste pretty good. I don't get nauseous taking these either as long as I eat a little snack and drink water with them in the morning. I'm happy I subscribed too and now I don't have to worry about remembering to buy more at the store and I don't end up having to miss a day because of running out."
-Mariah, North Carolina
Natalist is on a mission to reduce outdated product offerings and misinformation in the fertility and pregnancy space. From ovulation tests to postnatal vitamins, Natalist offers sustainable, evidence-based products that support you through every step of your reproductive journey. 
Read more reviews
Shop Products From This Article